The XLCR stands out as the ultimate factory café racer, epitomizing the essence of badness and blackness. The name, derived from XL (Sportster) CR (café racer), marked Willie G Davidson's inaugural masterpiece. In the 1970s, amidst the global custom motorcycle trends of choppers, street trackers, and café racers.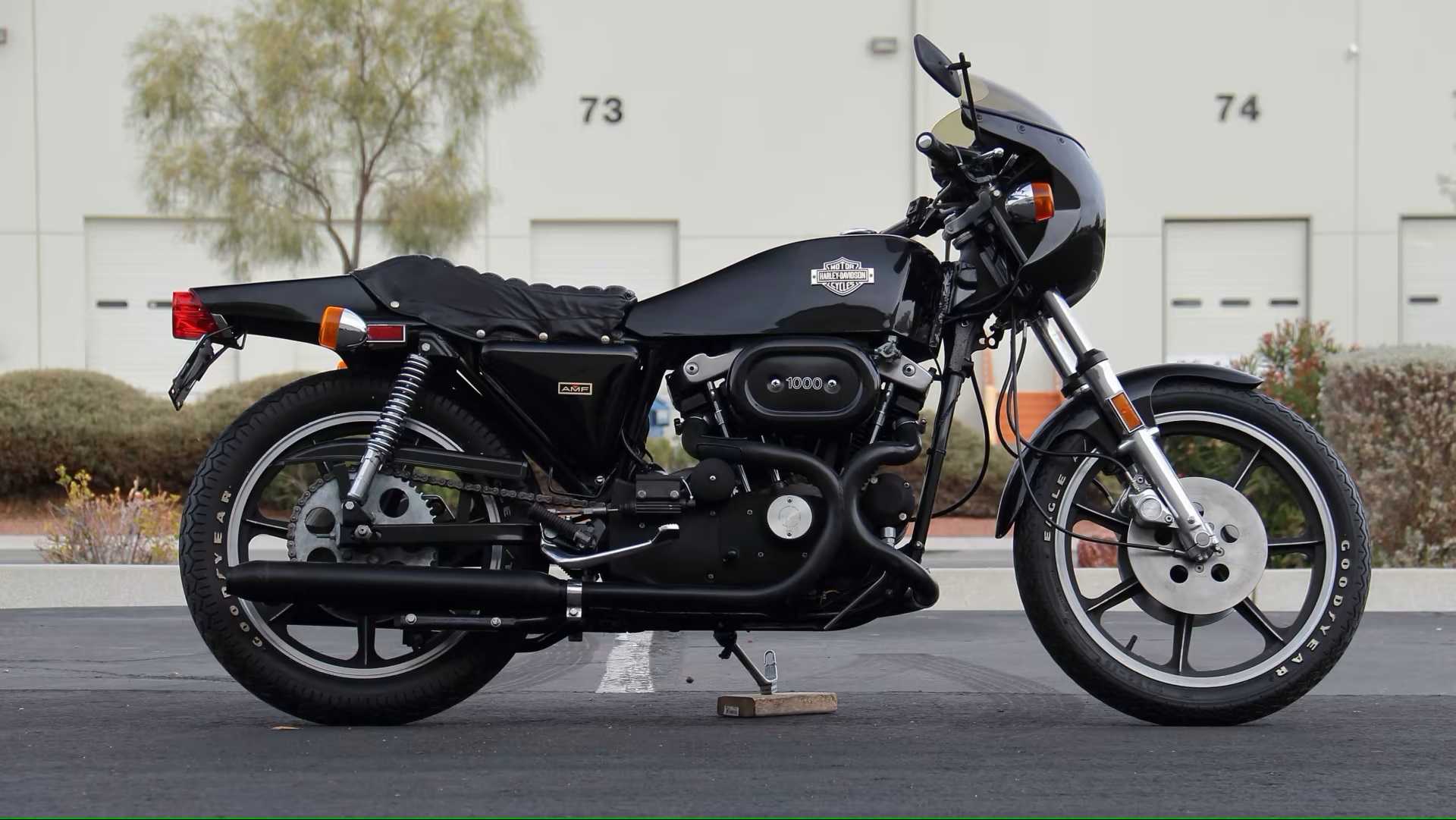 Willie G. Davidson, the grandson of the company founder, ingeniously blended a flat-track style tank and seat with a small fairing and low handlebars to craft the XL Café Racer prototype in 1976. With AMF's approval (the owner of Harley-Davidson at the time), the 1977 XLCR emerged, claiming the title of the fastest Harley-Davidson model at 115 MPH and featuring the company's first motorcycle with a triple Kelsey-Hayes disc-brake setup.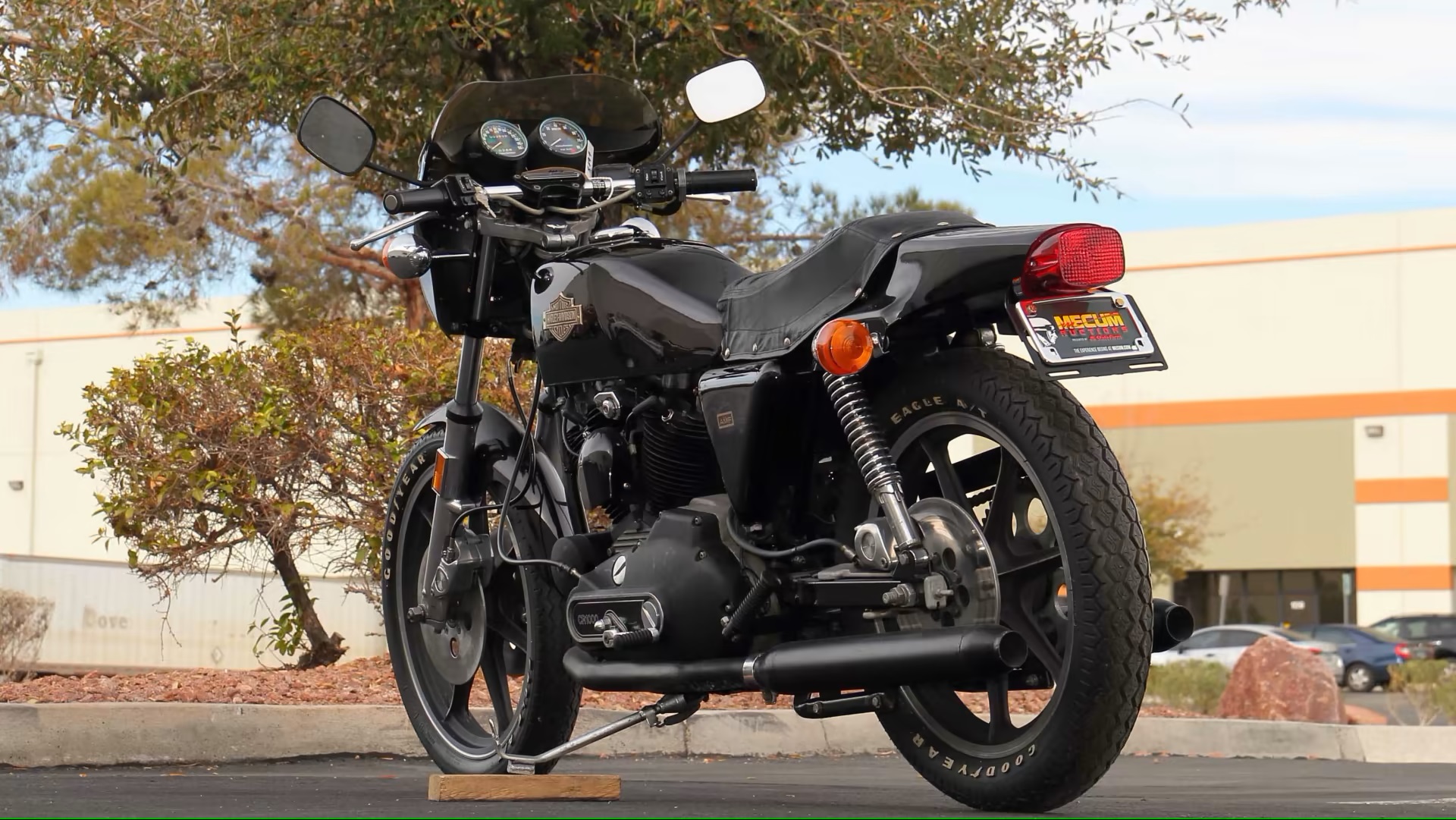 Its styling surpassed the aggression of any Italian or British café racer, boasting a small half-fairing, squared-lozenge tank, dirt-track tail section, groovy two-into-one-into-two matte black exhaust, cast Morris wheels, and an overall triple black finish. The result was a menacing and macho sports motorcycle that instantly became a classic.
Source: Mecum Auctions