This remarkable 'Mk IV-R Commando 900' Norton motorcycle is a striking and entirely customized classic sports bike, conceived by Jets Forever Motorcycles as a head-turning 'Monterey Class' race bike.
It was transformed during a seven-year restoration and customization by John Parry of Cobra Motorcycles Engineering and Pete Lovell Developments, guided by Jets Forever Motorcycles owner Jeff Duval's exacting specifications.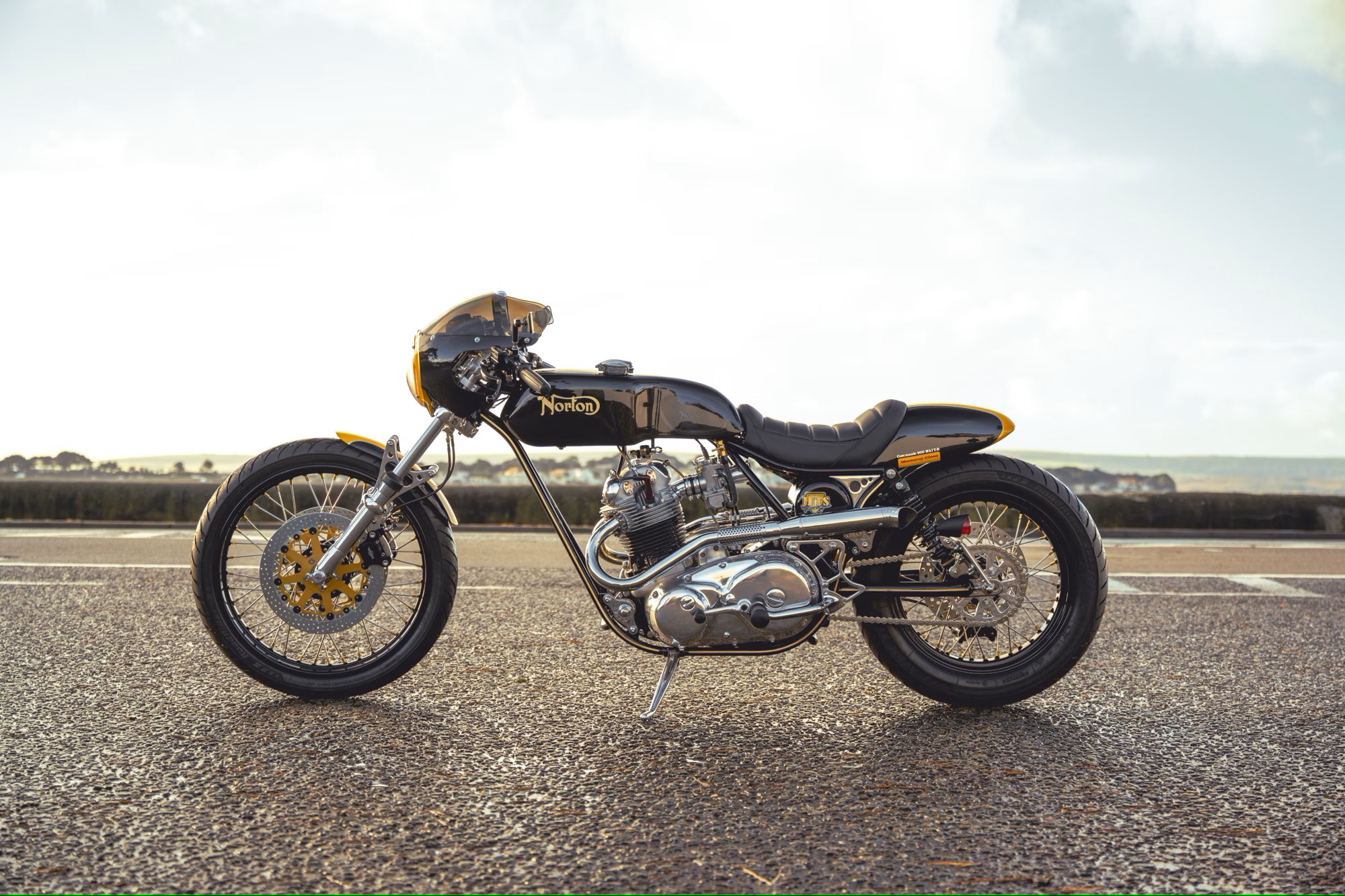 The bike now sports a sleek black finish with a yellow stripe, gold-accented front fairing headlight ring, and a custom black leather-trimmed seat pad. It rides on a set of aftermarket wheels with a 21-inch front and an 18-inch rear, featuring stainless steel spokes from Apollo Wheels, glossy black rims, polished spokes, and gold anodized spoke nipples, all wrapped in Avon RoadRider tires.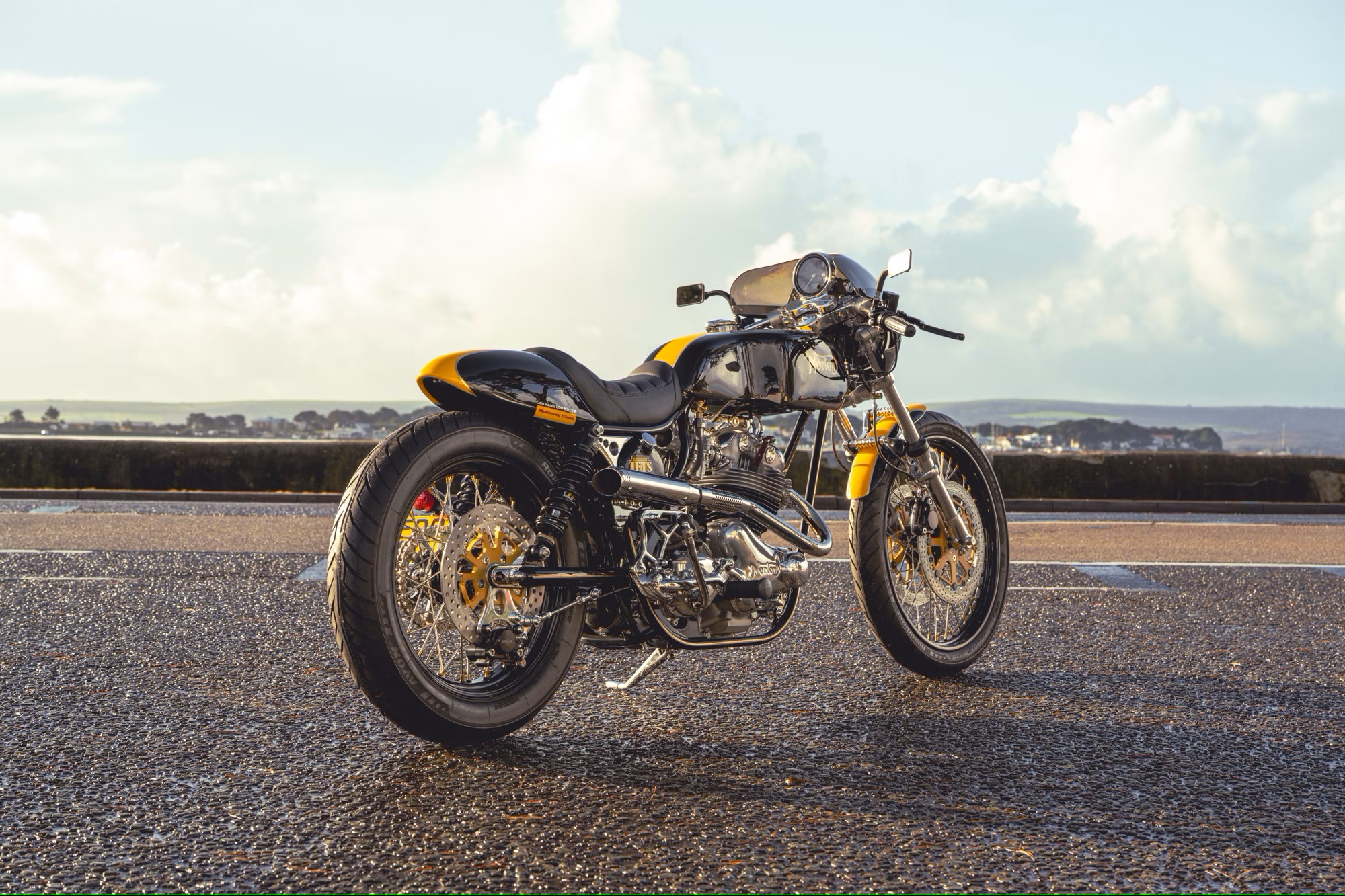 Upgrades include a custom chromoly chassis with a 5-inch stretch and 37-degree rake by John Parry, Competition Ceriani front forks, CR Suspension Kft rear shock absorbers, a Beringer competition brake assembly, Swedish Racing ISR and Kustom-Tech floating brake discs, custom exhaust, digital speedometer, Motone handlebar switches, mirrors, gold anodized fuel taps, and braided fuel lines.
Pete Lovell Developments reworked the 900cc parallel-twin engine, improving performance with various enhancements, such as gas-flowed cylinder heads, increased compression ratio, and precise modifications to components like the crankshaft, con rods, and valve caps.
Source: Collecting Cars