Rickman Motorcycles was a British motorcycle chassis manufacturer established by the Rickman brothers from 1960 to 1975. Their frames were designed for scrambles and road bikes, and the café racer boom of the 1960s boosted their sales.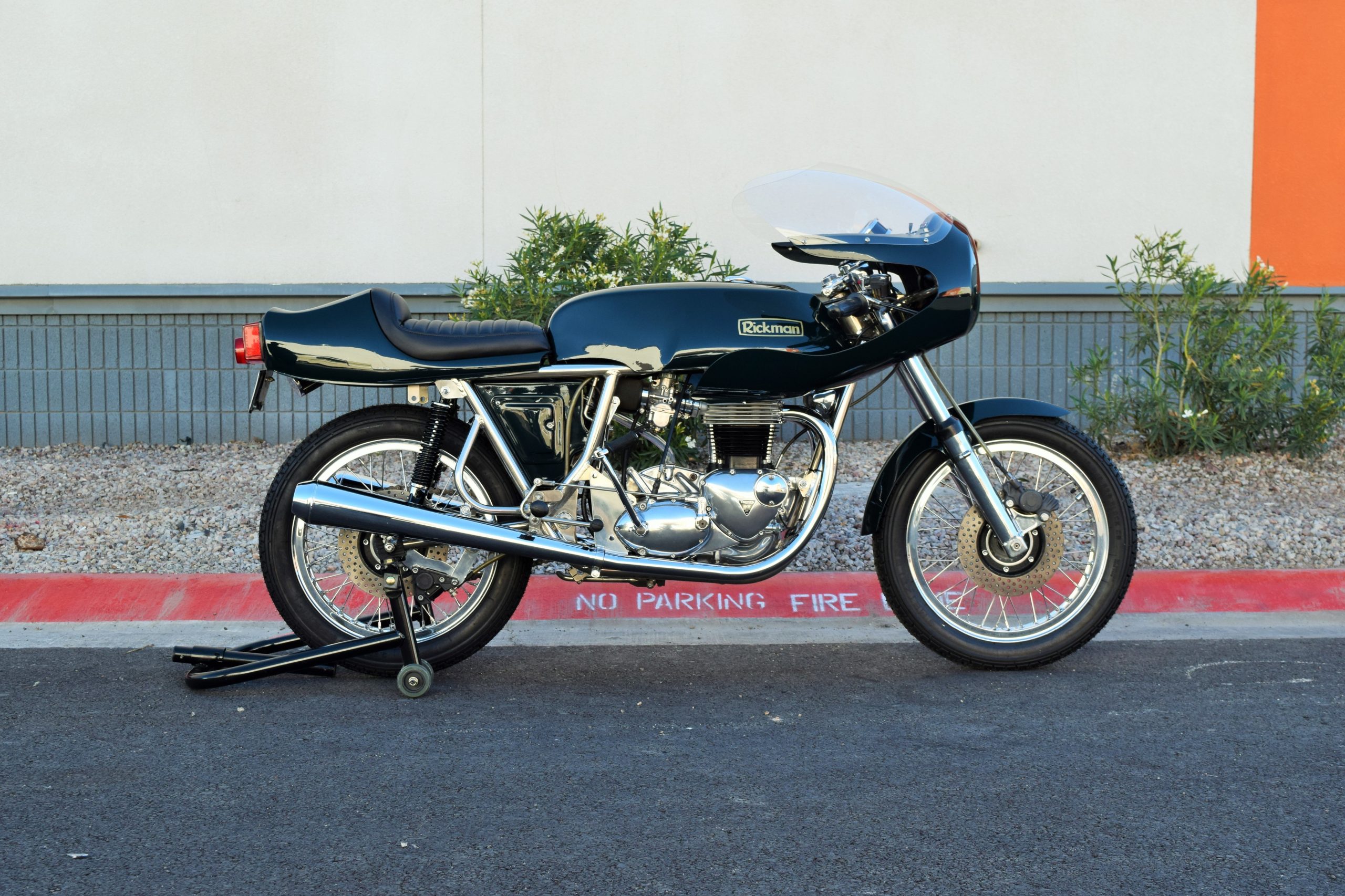 The Rickman Triumph is a quintessentially British motorcycle that showcases some of the best individual components the U.K. had to offer, including their nickel-plated frame, oil-in-frame motorcycles, and large-diameter telescopic forks. Their beautiful body parts and frames are often referred to as "Metisse" frames.
With its polished and pristine British racing green livery, this 1968 Rickman Triumph is a symbol of the era when England produced the finest sports bikes.
Source: Mecum Auctions