If you ask me there's two types of custom build, the clean and the down right dirty. Richard and Lex from Netherlands based workshop Left Hand Cycles are back again with another custom Yamaha XS650. Last time it was all about perfect paint and a spotless finish this time it's all dents, grime and ample amounts of rust…and I'm loving it.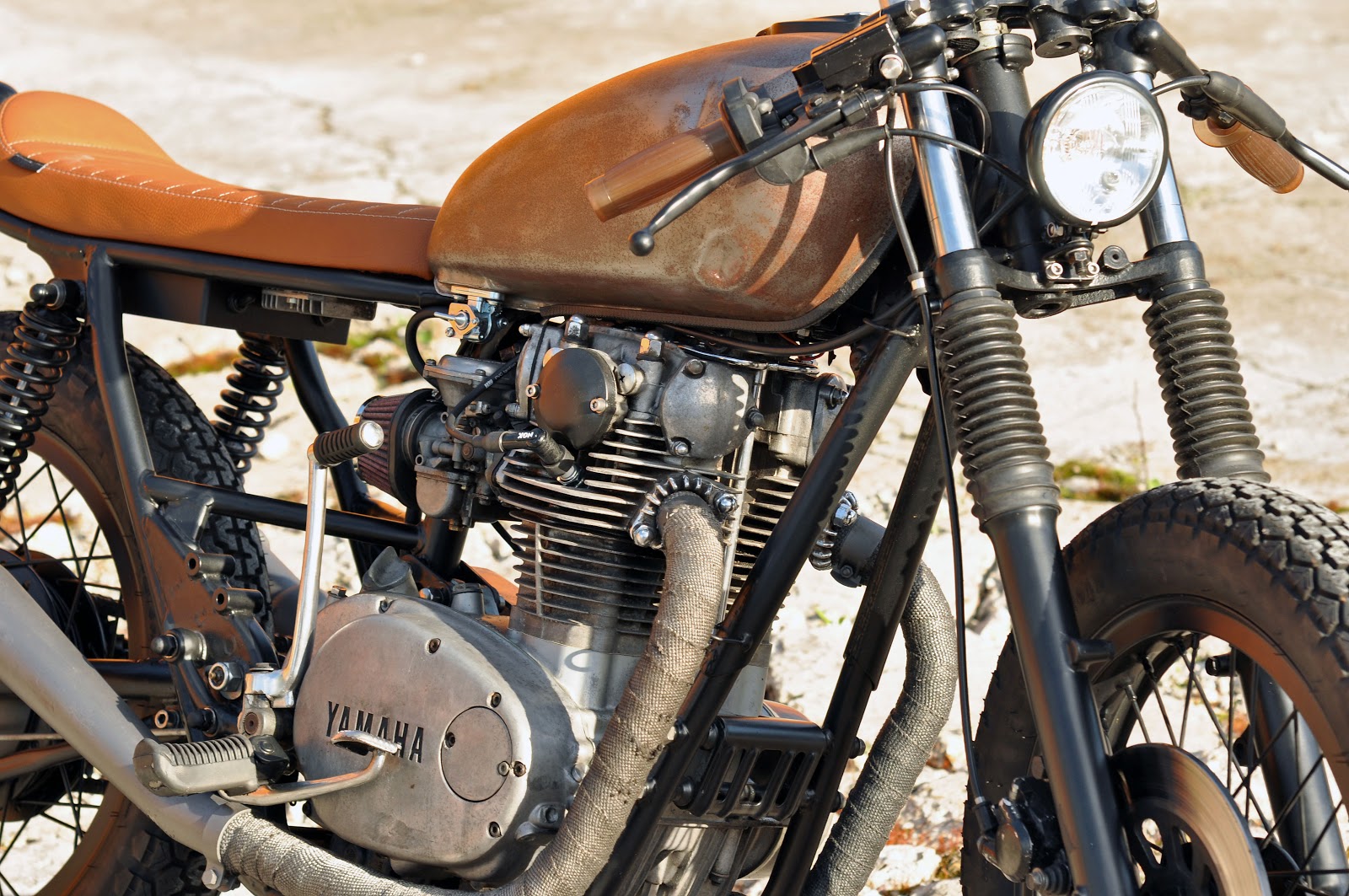 Rust is the new black.
The bike was a '78 XS650 Special that the LHC boys have resurrected and named the "Acid King". After stripping it bare and doing away with all the unnecessary clutter the bike was rebuilt as what most people would refer to as a Rat Bike. While it may have the Rat look I'd have to say though that it's rough patina is no more than a skin deep disguise.
Beneath the naturally rusted, clear coated tank and frayed pipe wrap lies a fresh wiring harness with a custom made electrics tray under the seat, a custom made exhaust system, cleaned and freshly powdercoated frame and wheels and a fresh pair of Dunlop K70 tires. Lighting has been cut back to headlight and stop light only which are both Bates and a pair of gun finish Beston style grips and a custom made seat wrapped in tan leather compliment the tanks patina perfectly.