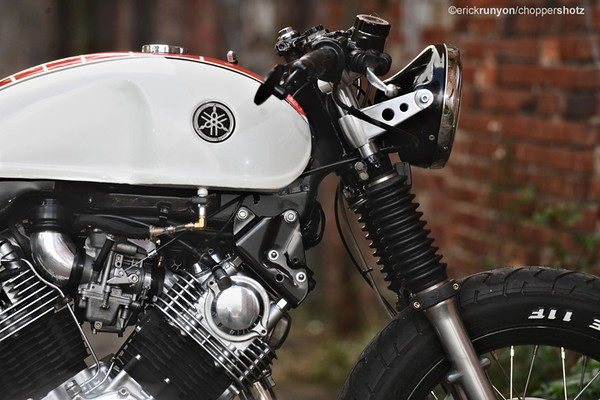 The Yamaha features the same Benelli 360 tank and custom seat combo that Greg used on the last Virago, but this time he's opted for a more nostalgic paint scheme. The red stripes on a base of white are a throwback to Yamaha's of the '80s and it works a treat against the primarily black and silver componentry.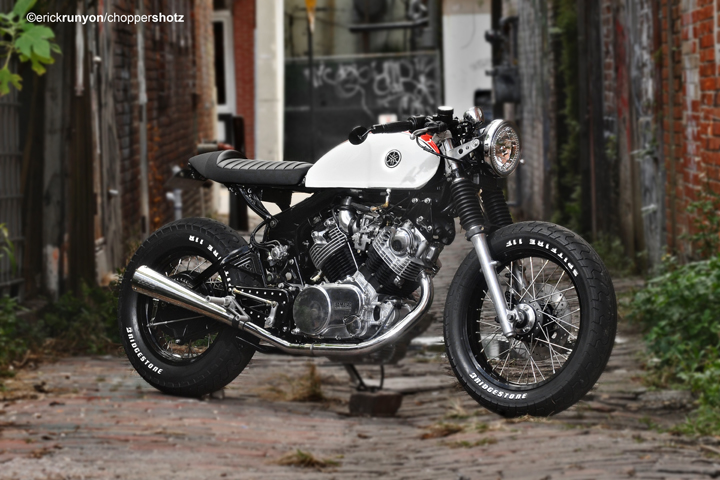 With this build, Greg opted for a twin exhaust set up with classic looking upswept exhausts and  SuperTrapp mufflers. Weight has been reduced as much as possible (say goodbye to those unsightly fenders) and a few small tweaks such as a fork brace and upgraded mono-shock tighten up the Viragos handling.
The bike was built for a Doc's Chop's customer from Kansas who obviously asked for a bike similar to Greg's XV750 as almost everything else on the XV920 is identical, right down to the Bridgestone rubber. I have to say though, that's fine with me. Greg has created his own custom formula for Yamaha's Virago and it's a real winner.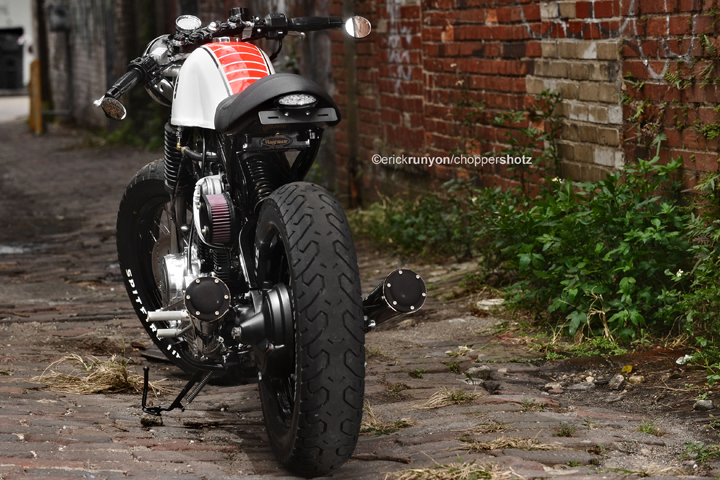 Here's the second Yamaha Virago Cafe Racer from Doc's Chops and it's every bit as impressive as the last. His first
Yamaha Virago Cafe Racer
 was based on the XV750 but this time round he's pulled out the big guns with a XV920.