You could be forgiven for thinking that laying bricks and building custom motorcycles have nothing in common. But if you're 56-year-old Stefan Leihsa from Germany, the only difference between the two is that one is done during work hours and the other after hours.
Stefan isn't a pro builder, nor does he aspire to be one. He's just a hard-working man who's been tinkering on motorcycles since he was a kid. "I've always been interested in motorcycles and have repaired and converted everything," he says, and up until a few years ago, it was Harley-based choppers that occupied most of his spare time. But after undergoing back surgery, which prevented him from riding anything with a rigid frame, he turned his attention to cafe racers and has never looked back.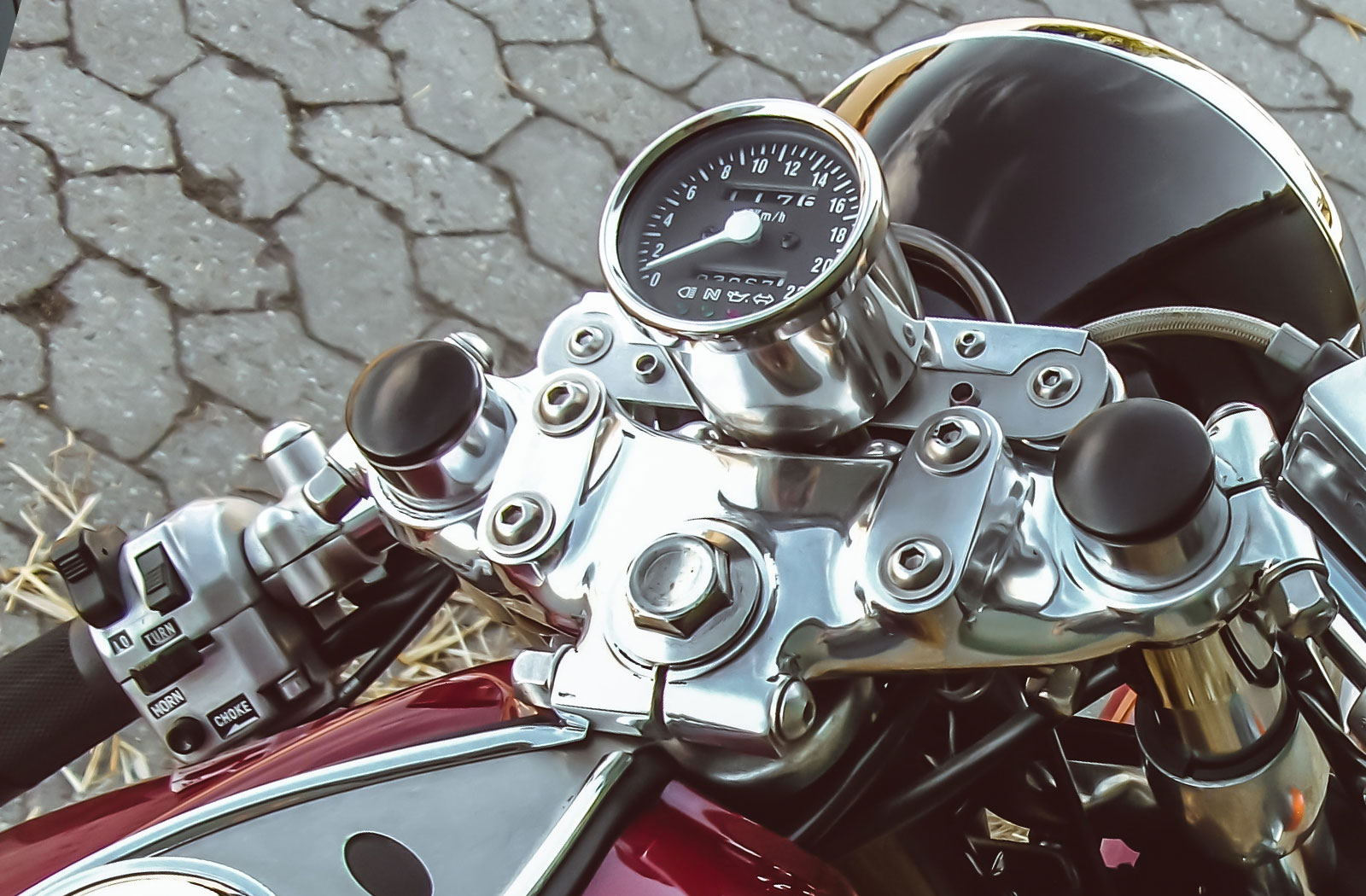 Stefan's latest project saw him turn a 1980 Yamaha XJ650 into a convincing 1950s British cafe racer clone – despite its inline-four engine. Taking around 15 months to complete, the bike was put together using the least amount of off-the-shelf parts as possible and was built for the singular purpose of being a reliable daily.
The XJ650 Maxim was a byproduct of Yamaha's Specials series of motorcycles. It featured a gutsy inline-four engine that delivered power to the rear wheel via a shaft drive. The cruiser-styled XJ had a top speed of close to 200km/h, twin cams and a 5-speed transmission. To Yamaha's pleasure, the XJ650 Maxim was a hit and was so reliable it was even enlisted for highway patrol duties by law enforcement. Yamaha later made a turbo version of the XJ650 deemed the Seca which was ridden by Sean Connery in the 1983 'Never Say Never Again' James Bond movie.
Stefan's XJ650 cafe racer aspirations weren't without their challenges. Being based in Germany meant in order to have his custom motorcycle registered it needed to pass stringent TÜV laws. Luckily his career as a bricklayer gave him the resilience and can-do attitude required to see the project through. Two of the strictest aspects of the TÜV laws relate to performance and chassis modification. So to avoid any issues he deliberately left his bike's frame and engine untouched, aside from an aesthetic overhaul.
In true backyard builder style, Stefan works entirely from his head. If he hits a roadblock, he looks for an alternative and the first challenge he encountered with the XJ650 was its fuel tank.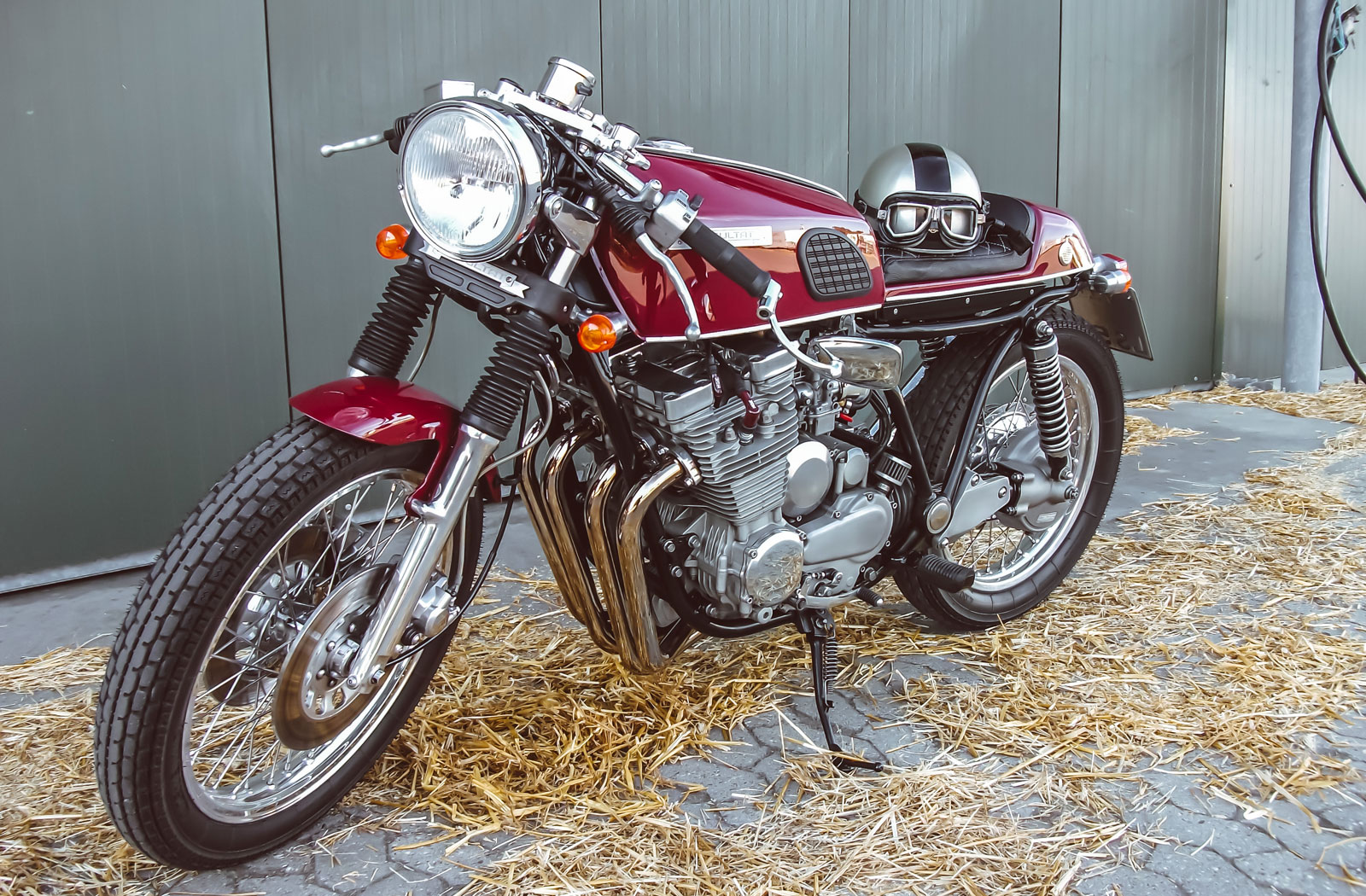 "At first I wanted to modify the original tank," he says. "But after I stripped the paint away, I found it had rust issues." Unphased by the unforeseen hurdle Stefan soon identified an alternative solution in the form of a Kawasaki Z500 tank, but it too posed some challenges. "The KZ tank didn't fit at all because the original tank is much broader in the tunnel and it housed the ignition coils," he says. "Because I absolutely wanted to have the triangle of the frame open, the ignition coils had to stay there."
To get around the issue Stefan got creative with his welder. After cutting out a wider tunnel he welded a custom-made version in place. To then get it sitting right he narrowed the brackets on the frame and added his own brackets to the modified tank. The only remaining issue was the filler.
The Kwaka tank wore a square, foldable cap that didn't suit Stefan's cafe theme. Its presence also meant he'd need to carry an extra key which wasn't an option. The solution was to cut the custom filler out and weld in a new round one in its place. He then finished it off with a more classically styled round cap.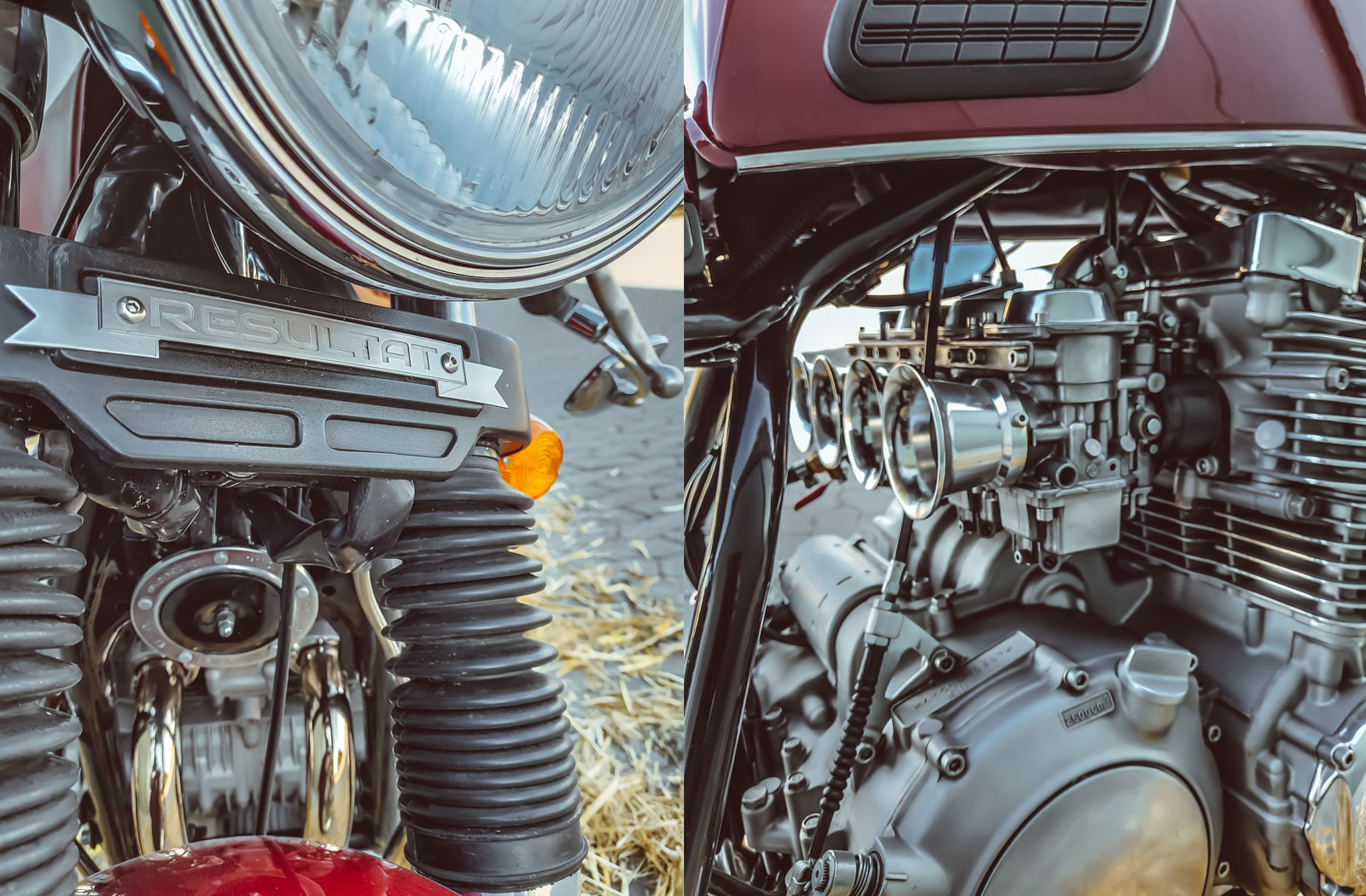 Another major task of Stefan's XJ650 cafe racer transformation was to swap the cast wheels for spoked alternatives. This too posed some problems, particularly the shaft-driven rear. "The front spoked wheel was easy to install as I was able to get one from a Yamaha XS650 which fitted without major modifications," he confirms. "For a chain-driven motorcycle, the rear would have been an easy job!"
After much deliberation and research Stefan got his hands on the hub from a Yamaha Dragstar 650 which shared a similar shaft drive configuration to the XJ. To get the hub to fit the swingarm he turned down the inner edges of the hub on a lathe and fit it with custom spacers and bearings. He then mated the hub to an aftermarket rim using stainless steel spokes and the job was done.
Beyond the tank and wheels there's a long list of modifications that were undertaken to get the bike done. Most of what you see is either a repurposed secondhand part from another motorcycle or something that Stefan fabricated himself. To get everything to sit right he's built all of the bracketry himself and even made his own 'Resultat' (Result) badges, which is what he's named the project.
In addition to its impressive new appearance, Stefan also managed to shed some serious weight from his XJ650 during the rebuild. "Now the bike performs very well because it shed about 45kg," To make the most of the 4-into-1 exhaust and velocity stacks the carbs have also had a retune which has undoubtedly transformed the character of the engine.
Stefan says one outcome of the build he didn't expect was the barrage of questions he gets at traffic lights. Most come from bewildered motorists wanting to know what the bike is; to which we hope he replies "the result of a lot of hard work".
Check out more Yamaha Cafe Racers here