I've worked on my fair share of custom builds to know that things can get a little stressful. When I read the story of Ant Partridge's Yamaha MT-10 build for TW Steel though, everything I'd experienced felt like a walk in the park! The story begins with his moving to the UK, the start-up of his new business and being cast as a member of a Discovery Channel reality TV series. The middle is a nightmare-inducing rollercoaster ride of unimaginable problems, let downs and struggles, but the finish is an incredible custom motorcycle that can only be described as a crowning achievement.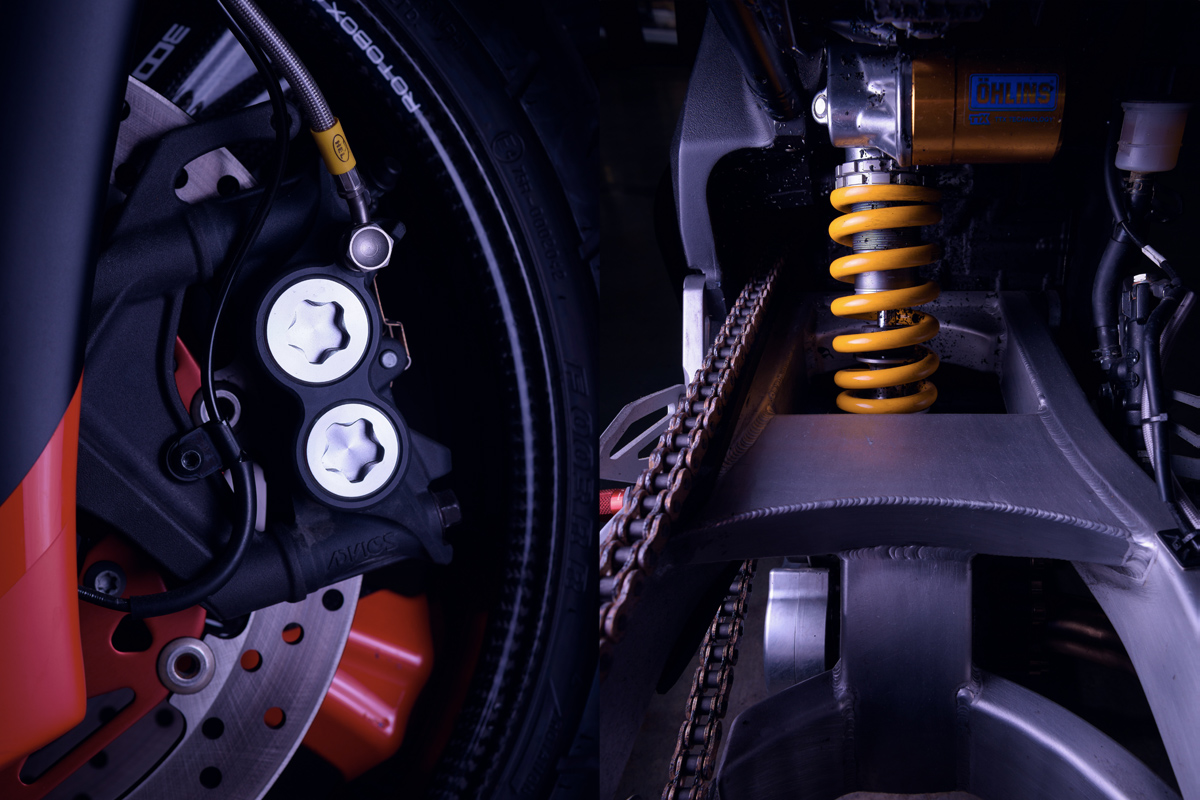 When Ant was invited to become one of the hosts of the Discovery Channel's 'Goblin Works Garage' he already had a few projects in the pipeline. One particular project was an offshoot of his Yamaha Yardbuilt bike. The build was a collaboration with watch manufacturer TW Steel and was based on a rather unorthodox concept Ant had kicking around in his head for a few years. Due to the uniqueness of the concept and to help fast-track things, it was decided that the TW Steel project would be one of 4 motorcycles built for the programmes two-wheeled projects. "Win Win," says Ant. "Well except for me! Being new to the whole TV thing I had no clue what it's like trying to build bikes to insane TV schedules and their minimal budgets."
"They wanted us to build 7 custom cars and 4 bikes in 16 weeks!" he recalls. "I pride myself on not letting clients down, so I told them straight up we can not do it in that time frame unless you give us 6 months, a big team, a workspace and we have all the parts on hand before we begin." The show's producers agreed. The 3 hosts were soon joined by a not so massive team of 3 mechanics and an engineer. The extra hands meant at least the cars could be churned out a lot easier. Despite the additional team members, Ant was the only one who had any experience working on custom motorcycles leaving him to complete the bulk of the bike work himself.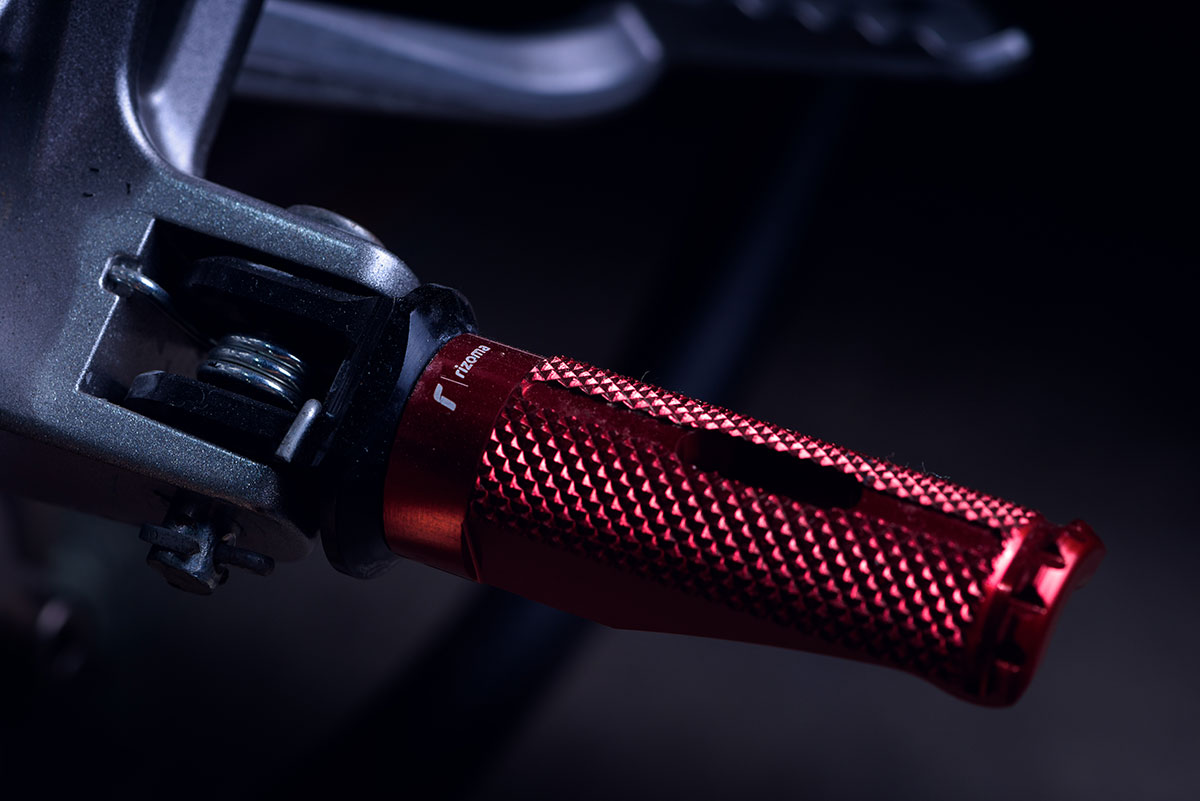 During production, Ant spent 10 to 14 hours a day filming the show leaving him with only after hours and weekends to work on the bikes. "Everyone would go home after a days filming and I would stay and work on the bikes, design and make parts, send orders and commission bespoke parts from my friends," he recalls. Despite the mounting pressure Ant also resigned himself to do as much of the work himself to keep costs down. Limited budgets meant money had to be allocated to outsourced tasks like paintwork, upholstery and specially fabricated parts. Essentially, he was helping build the cars as well as project managing, designing and building all 4 bikes while simultaneously filming a TV series. Whoever said men can't multitask obviously hadn't met Ant.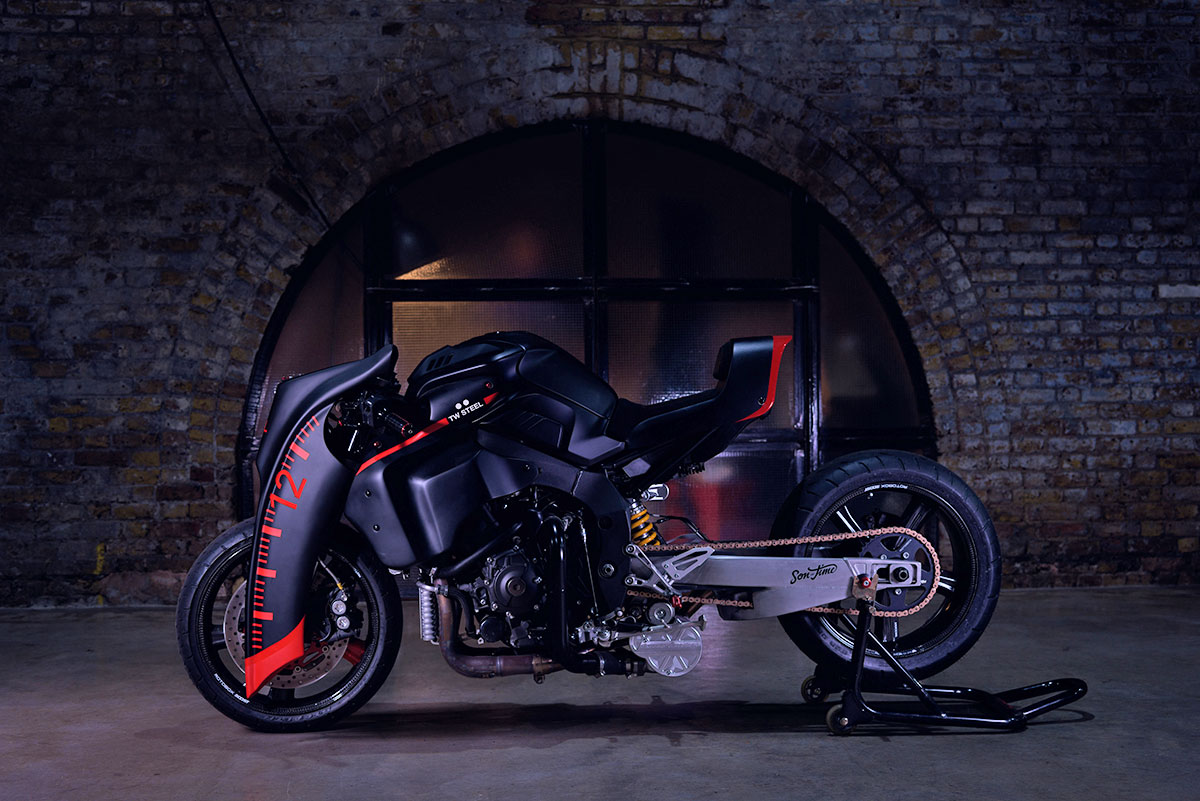 Ant's TW Steel 'Tempus Fury' is based on a Yamaha MT-10. In its factory spec, the naked sports bike produces a respectable 158bhp, but Ant was looking to create something much wilder. "TW Steel and I had been talking about the build for ages and they pretty much gave me free range on what to do," he says. "I told them I'd like to create something completely different to what folks are building at the moment. I explained my idea and TW Steel Managing Director Auke Possel pretty much said 'when can we have it?'"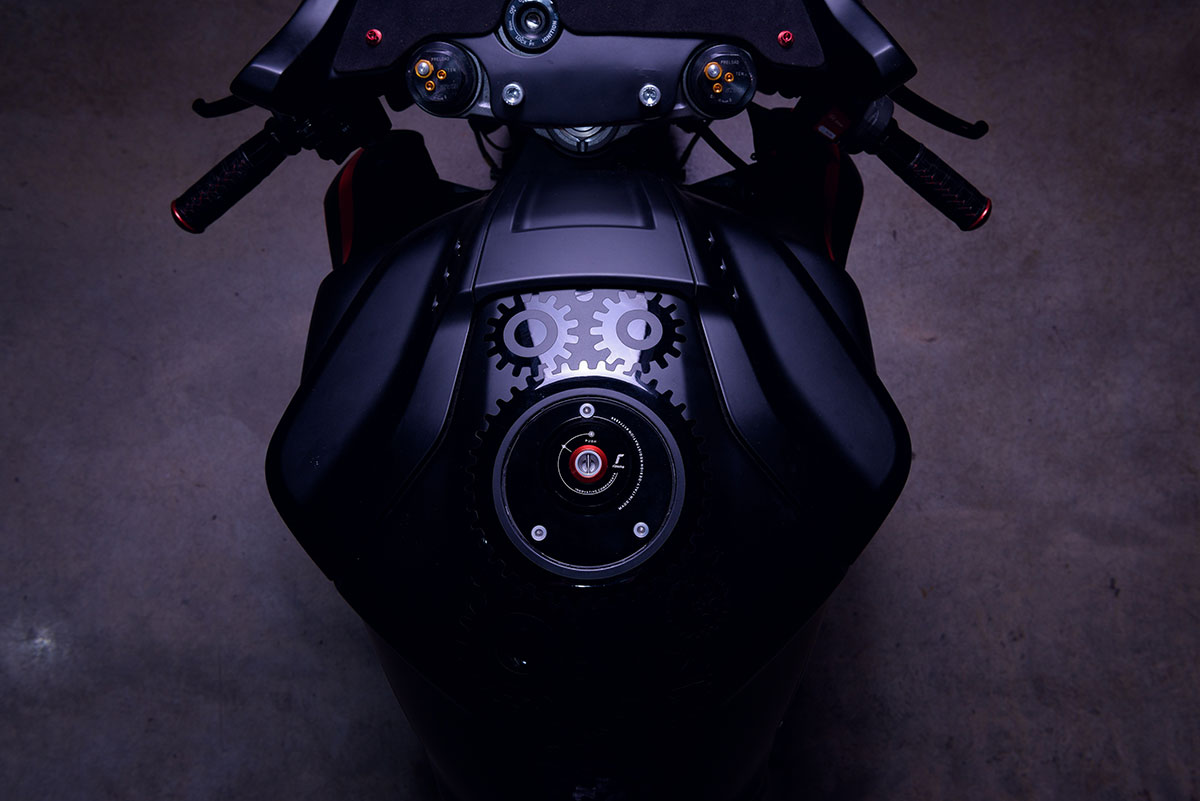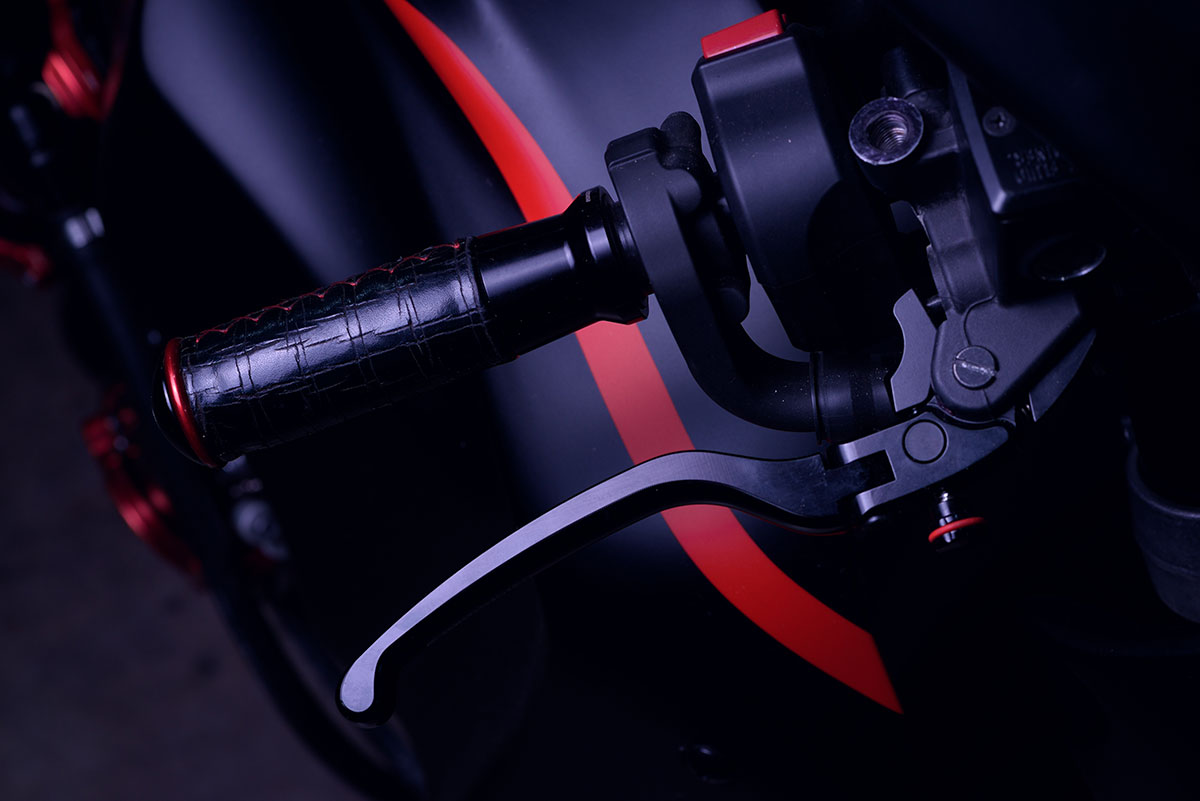 Along with the pressure of building all 4 bikes within the 6-month timeframe Ant had to change his building style to suit television. This meant creating visual concepts of his ideas rather than just working from his head, and making sure that any significant changes made to the motorcycle were done when a camera was rolling. For the visual concepts, Ant called in a favor from his mate Kevin at Spirit of the Seventies. Kevin translated Ant's mood boards and rudimentary sketches into hand renderings before taking them into a computer for coloring and fine-tuning.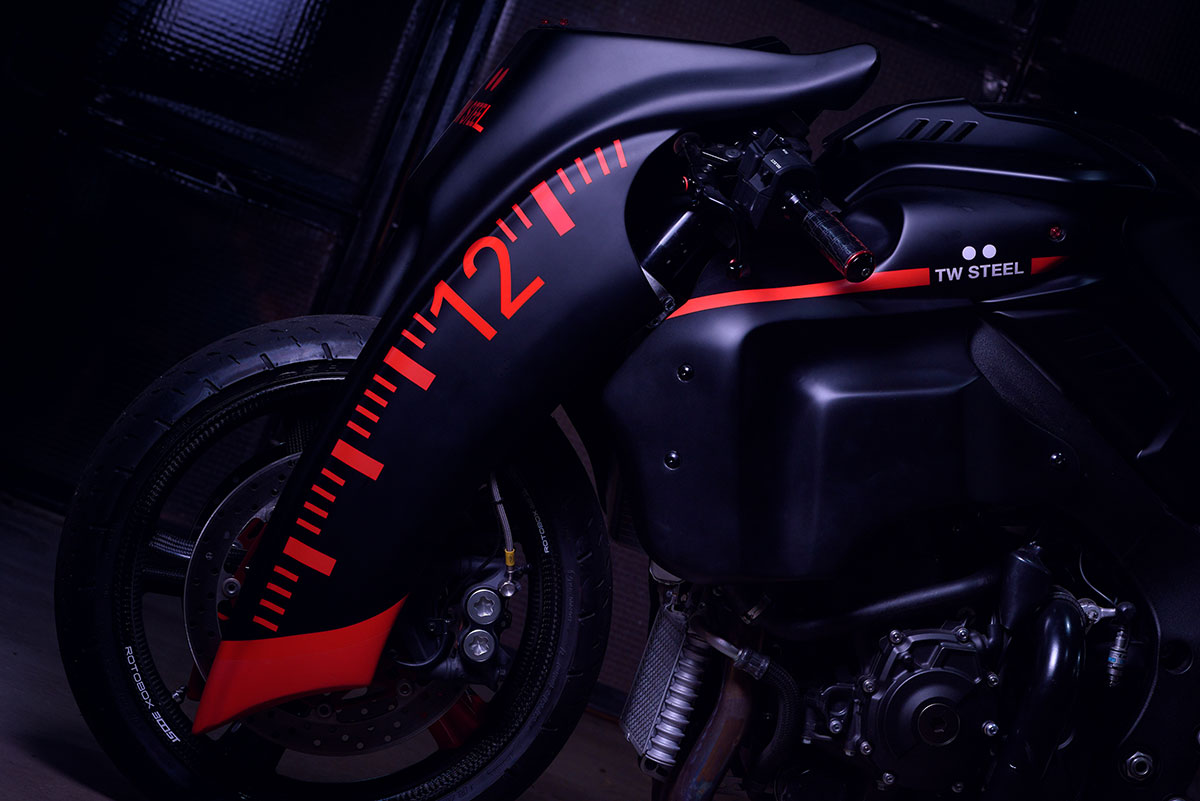 With the concept development of the Tempus Fury finalized and filmed, Ant began his search for suppliers who could fabricate the bespoke parts he required. After only recently moving to the UK he nervously began searching for companies he hoped he could rely on to deliver a good result in such a limited timeframe. "I had 8 weeks until the unveiling of the bike at the 2017 Bikeshed event in London where TW Steel planned to showcase the build. It was also my first project under my new brand 'Partridge Design' business so it was a bit of a big moment for me as well, one I couldn't afford to screw up!"
The bike was torn down in front of a camera and things were finally underway. He enlisted his friend Gavin at Gia Engineering Ltd. to construct an extended alloy swingarm and ordered a specially designed MT-10 turbo kit from Ben at Extreme creations in Australia. For wheels, he wanted something lightweight so he opted for a pair of Rotobox Boost carbon wheels and wrapped them in Drag Race ready Shinko Hookup tires. Rizoma was called upon for some trick clip-on handlebars, footpegs, grips, an engine protector, fuel cap, and levers. Then, to allow the rear end to be tuned to different riding conditions such as drag racing, Ant ordered an Öhlins TTX GP Rear Shock. With all the 'bolt-on' bits ordered he moved on to the more complex fabricated parts, which is where his problems began.
Ant experiences outsourcing the production of the bikes carbon fiber bodywork is the stuff nightmares are made of. After being let down by one workshop (weeks after they'd said it was being done) he worked with another company who decided to modify his designs to their liking. Along with not following their brief, they caused irreparable damage to the MT and almost wrote off its frame. After a couple of visits to their shop and modifying everything to match his original designs himself he took back possession of the bike. Now only 2 weeks from deadline he removed the bodywork tp discovered a long list of ruined parts including the Yamaha's switch clusters, brake lines, cables, a front brake disc, radiator and an engine cover all caused by their negligence. Thankfully a call to his friends at Yamaha ended with replacement parts being express shipped to him. With the help of his mates at Down & Out Motorcycles, they worked through the night to get everything installed and repaired the damage to the frame.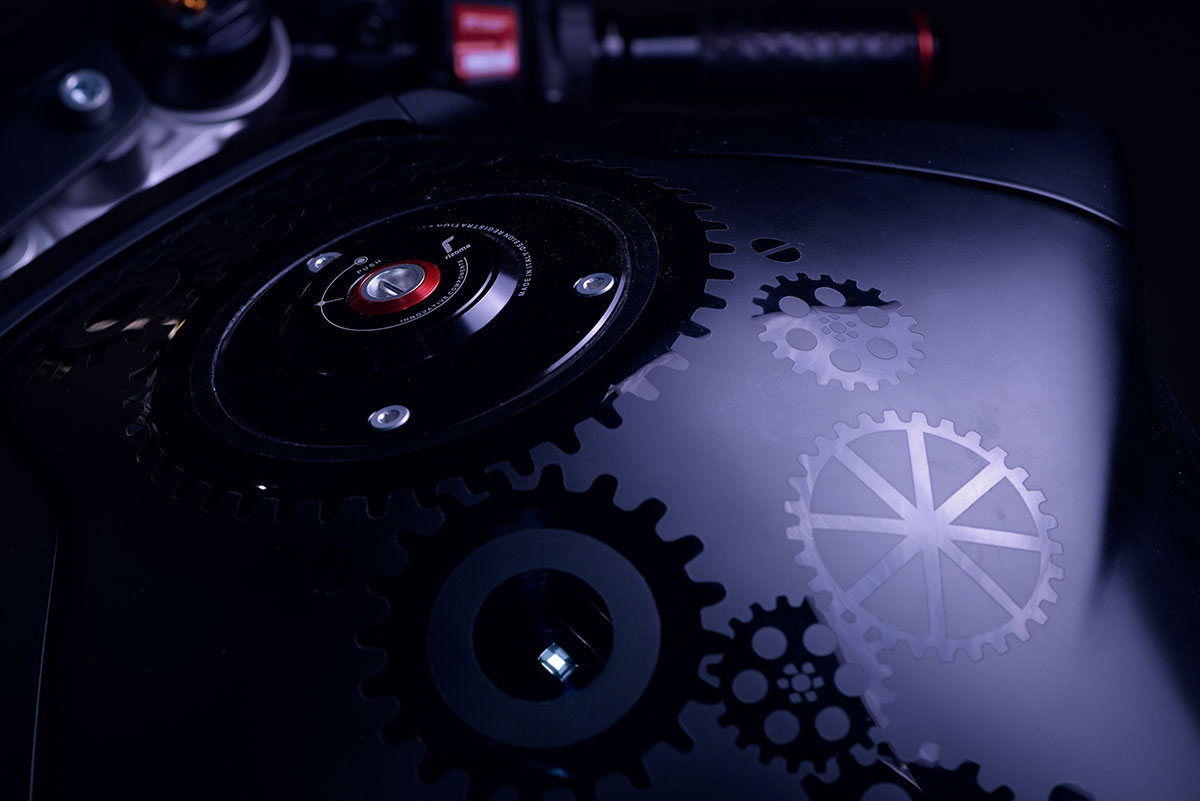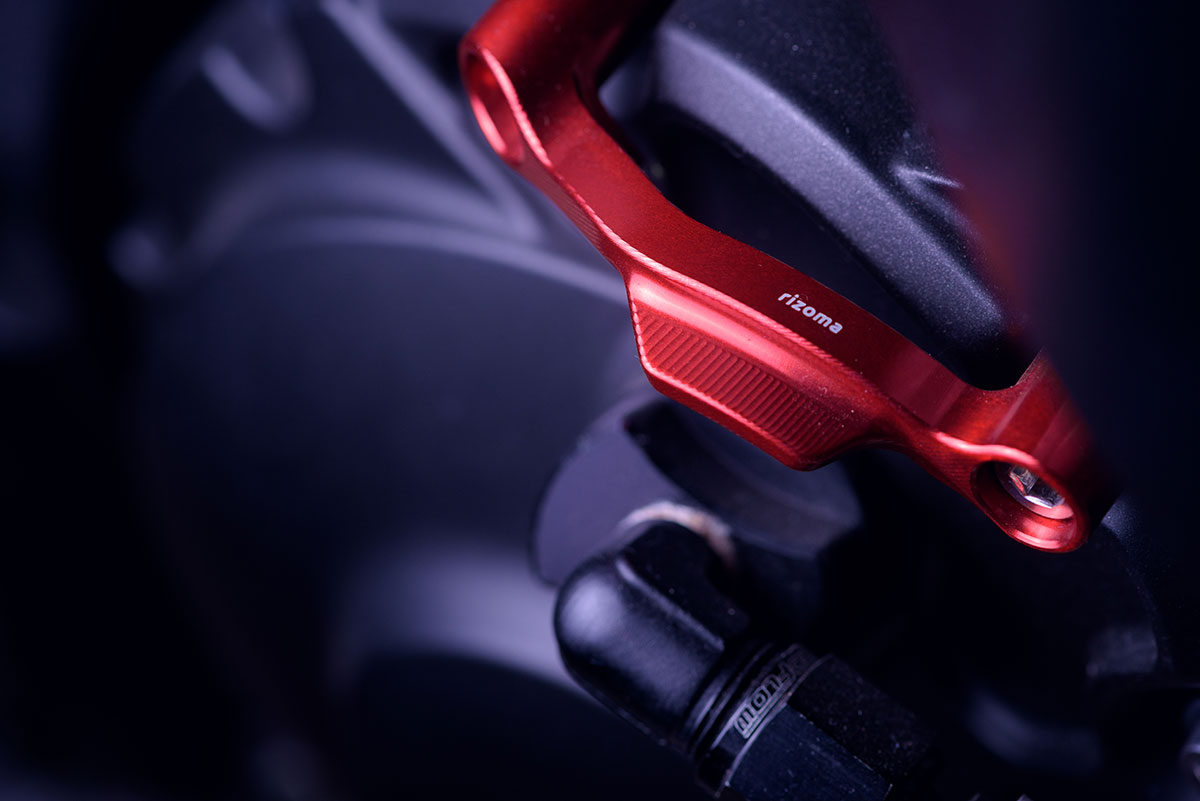 Ant sent the unfinished bodywork to Tom at Image Design Custom paint. Tom and his team put in the hard yards sanding and filling the bodywork ready for paint. Despite the tight turn around they delivered the bodywork before the deadline and looking like a million bucks. Finally, someone was doing their job right! With the bike together it was time to dial it in with Paul at PCR Performance. Up on the dyno, the turbocharged MT-10 generated a power figure of around 205bhp with the slick Shinko rubber losing traction and smoking up on the dyno wheel. Ant left the bike with Paul so he could fit a Trans-logic quick-shifter and flash the ECU to suit the mods he'd made. Ant's bad luck continued when the ECU died during the tune leaving him with yet another last-minute fire to fight. Ant was broken but definitely not beaten and after calling almost every Yamaha dealer in the UK he found a replacement with only a few days to spare.
On the night before the Bikeshed show Ant worked feverishly to get the project finished. Tom from East County Customs upholstery made the journey to cover the bikes seat and hand grips. Ant performed the fitment of the bodywork and fabricated an alloy dash plate to replace yet another part that never came back from a supplier. The next day after another sleepless night the pair made their way to the Bike Shed show to unveil the fruits of Ants labor. "This must have been the single most stressful build in my career, but I refuse to be known as someone who lets a client down!" he says.
"The Discovery Channel team were over the moon with what I'd accomplished, TW Steel was amazed at their bike. As for me, I had a great time racing the bike at Santa Pod, Wheels & Waves and finally at the 2017 Glemseck 101. I placed 2nd overall, but only because of a gear miss and now I'm preparing myself and the bike for a rematch. It'll be the WrenchMonkees and Revit vs TW Steel and myself at this years Glemseck… and of course season 2 of filming!"
Photography by Chris Fosin