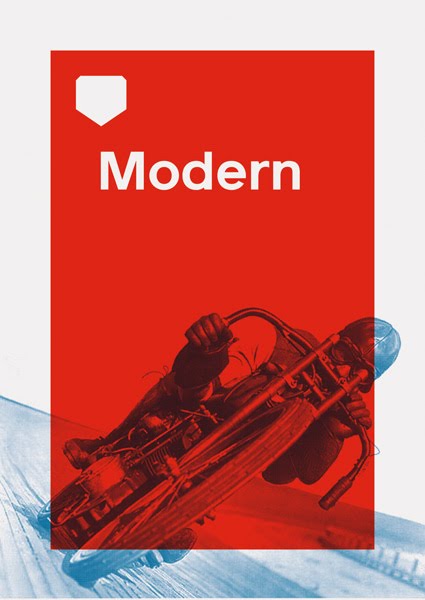 The Modern Motorcycle Company is a custom workshop based in Melbourne, Victoria. Owned and run by Christian Condo the workshop specialises in Cafe Racer inspired motorcycles based on the mighty Yamaha XS650. Here's what Christian has to say about his company…
"We set out to recapture a sense of motorcycling that seems to have faded in recent years. By the mid 20th Century, motorcycles had evolved to a point where they were reliable and functional, but still humble and elegant. They were machines for easy and stylish transportation, made of honest materials with a spirit of simplicity and ingenuity. Since then motorcycles have become increasingly plastic, angular, over-decorated and over-engineered.

Using mostly '60s and '70s Japanese motorcycles in need of TLC, we strip all unnecessary components, repair, rebuild, modify and customise, making each bike individual."
The Modern Motorcycle Company's website showcases 2 of the bikes he has completed. The bike pictured here (MMCC01) was a Yamaha XS650 "barn find" which was completely stripped down before receiving the Cafe Racer treatment. Clip on bars, rear sets, custom wiring harness, stainless fender, Nitro-heads seat and Mikuni round slide carbs are just a few of the new items attached to the bike with the only original parts being the frame, swingarm, forks, engine and tank.
The bike looks lean and mean in gloss black and with it's clip on bars set low for an ultra aggressive look. The vintage firestones set off the classic look while the heat wrapped pipes hint that this bike isn't just about good looks.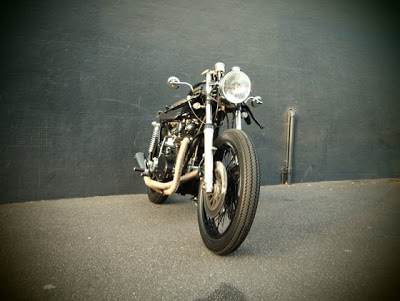 The Modern Motorcycle company has just relocated to a new location (The Compound Interest, Centre for the Applied Arts, Collingwood 3066, Victoria) and to commemorate the occassion they are selling 3 limited edition prints that are sure to make and motorcycle lovers knees wobbly. The prints are $50 each and can be ordered here.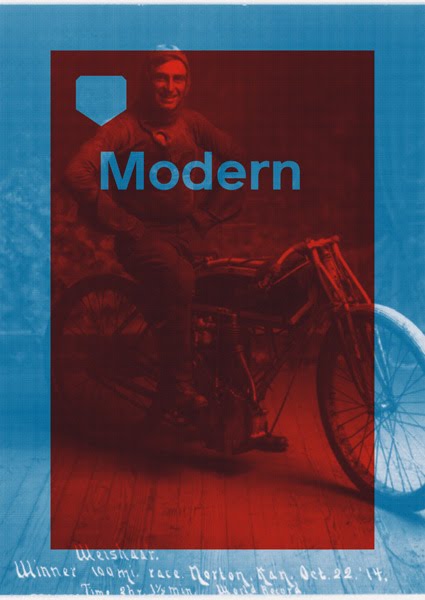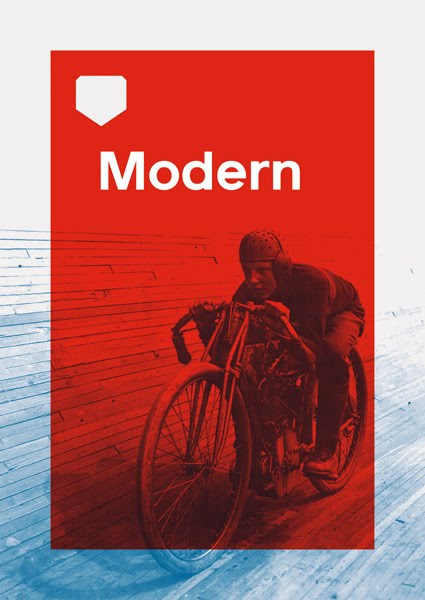 They also stock an impressive range of custom parts from Japan, Italy and the UK to help you build your own custom motorcycle. Keep an eye on their website for their soon to be lunched web store.