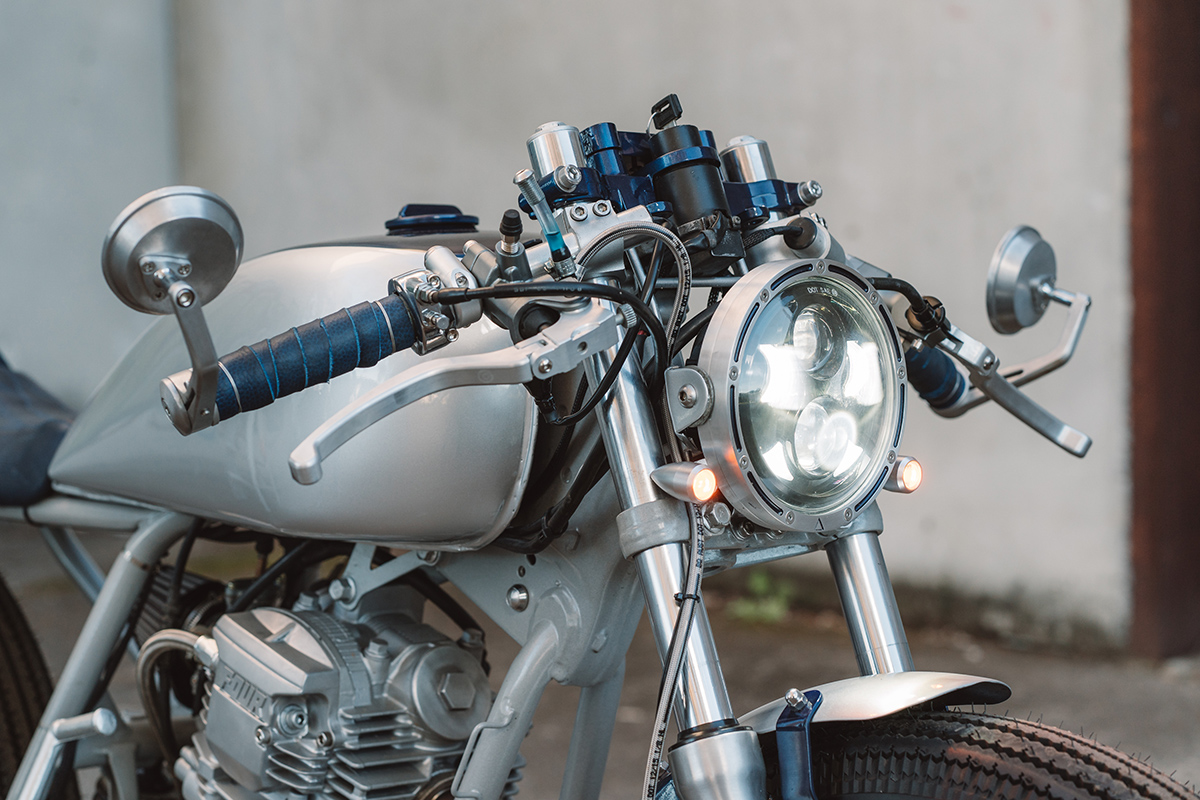 "Purpose Built Moto came about after I started modifying street bikes of my own. I then became frustrated that no one in Australia was making their own parts and accessories. There are a lot of people selling the stuff, but it's all from the same catalog. I wanted something unique, that I designed and manufactured to put on my own builds. So I learned to 3D model for CNC machining and did just that. Since then I've had the privilege and opportunity to develop a product line designed solely in-house that is now being used by some of the worlds best Motorcycle designers and builders as well as a lot of weekend warriors and garage enthusiasts.
The Scorpio was a customer project sent down from Townsville. It was the customers first street bike so I wanted to give him something memorable. I always remember my dad showing me pictures of his first cars and old bikes and that inspired me to try and create a motorcycle that he would be proud to show off 20 years from now, just like my dad.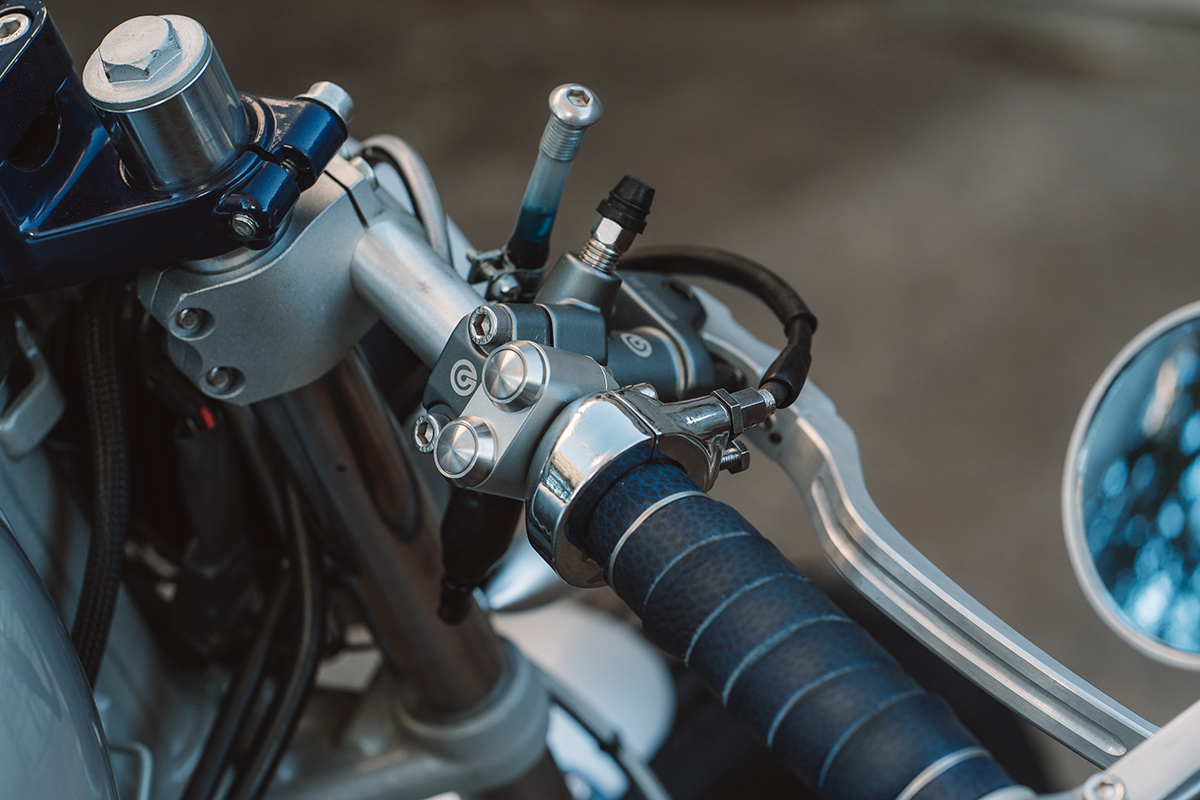 All the work was completed in my small shed apart from the paint and upholstery. I did everything from fabrication to wiring and re-lacing the wheels. I prefer it that way, although sometimes my skills fall short of my vision and I need to call in some help.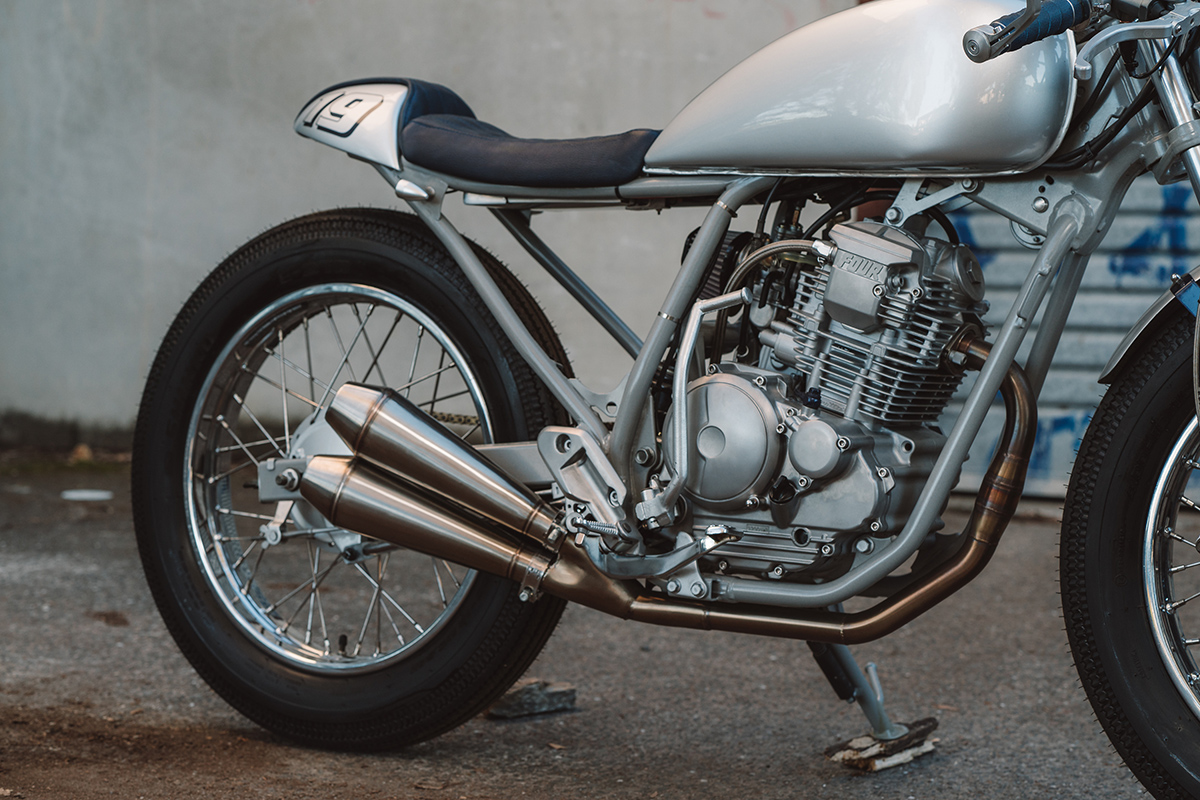 The idea for the Scorpio, due to it being a low power, small capacity motorcycle was to accentuate its fun side. Even at under 40kms an hour I wanted the owner to be having a blast riding it. So I looked back to the A.J.S boy racers of the 50's and 60's. I always liked the attitude those bikes held, they were unashamedly small, light and not as powerful as the big boys, but held there own. Inspired by the spirit of those machines I conceived a new look for the Scorpio.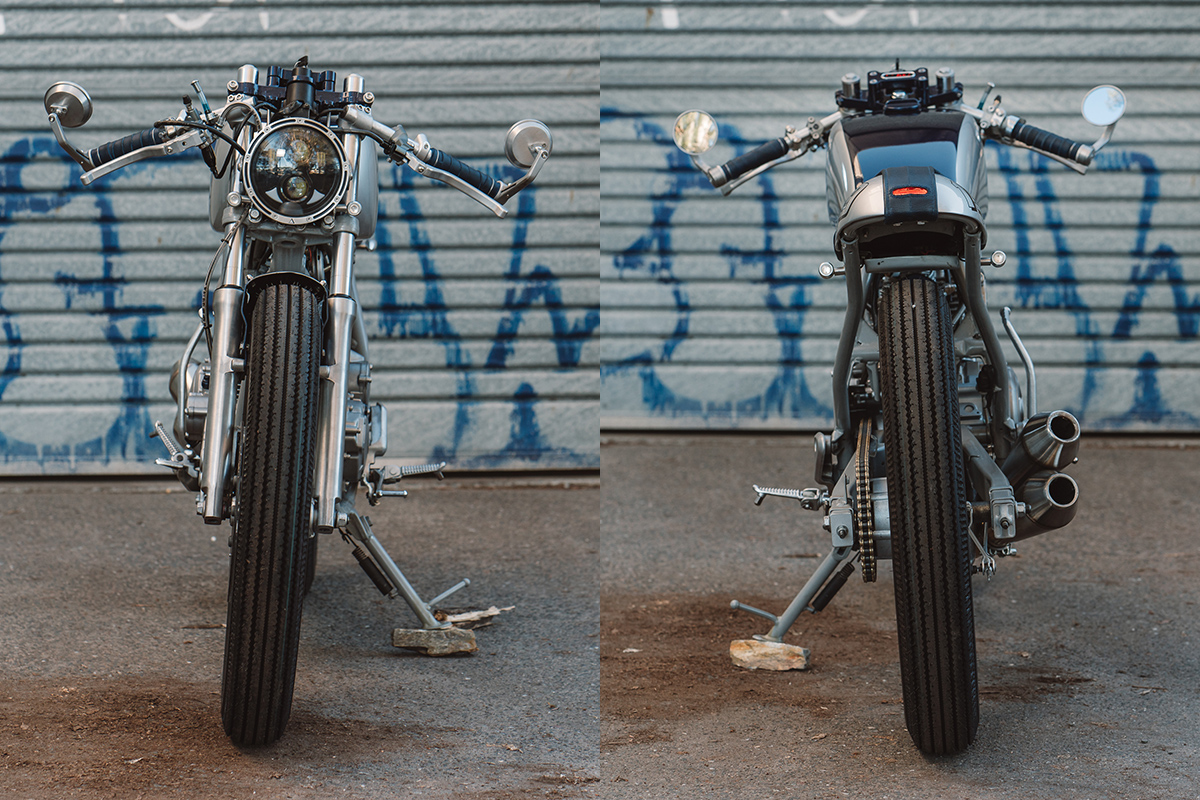 The modification started with the bike being stripped to a bare frame and wheels. From there I sourced a new tank, tires and re-laced the wheels with chrome rims and polished stainless spokes. As the handmade seat and tail cowl section was taking shape I integrated the tail light and mounted one of my Purpose Built LED headlights up front. At that point, I also settled on the color.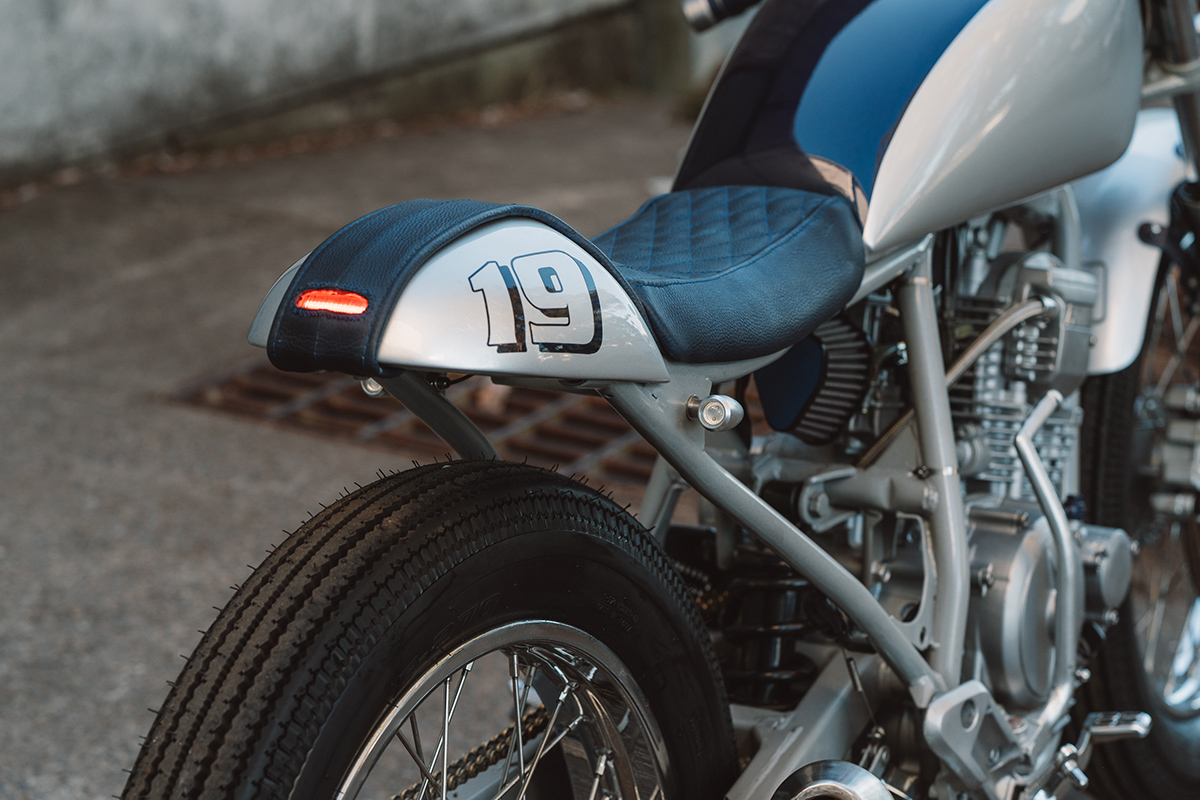 The original rattle can black had to go and the whole bike was finished in silver and blue. That meant hydro-blasting the engine, re-powdercoating the frame and swing arm and panting just about everything else. Once assembly started the little Yamaha received a heap of Purpose Built Moto parts including LED indicators, push button switch blocks and relay controls and a pair of 43mm "Torpedo" mufflers. I also machined the top clamp to install a digital speedometer from Motogadget. Every last thing was tucked in tight to suit my concept and the bike even received a few performance mods to open it up a bit, which include a Flatslide carburetor and stainless exhaust with anti-reverb chamber.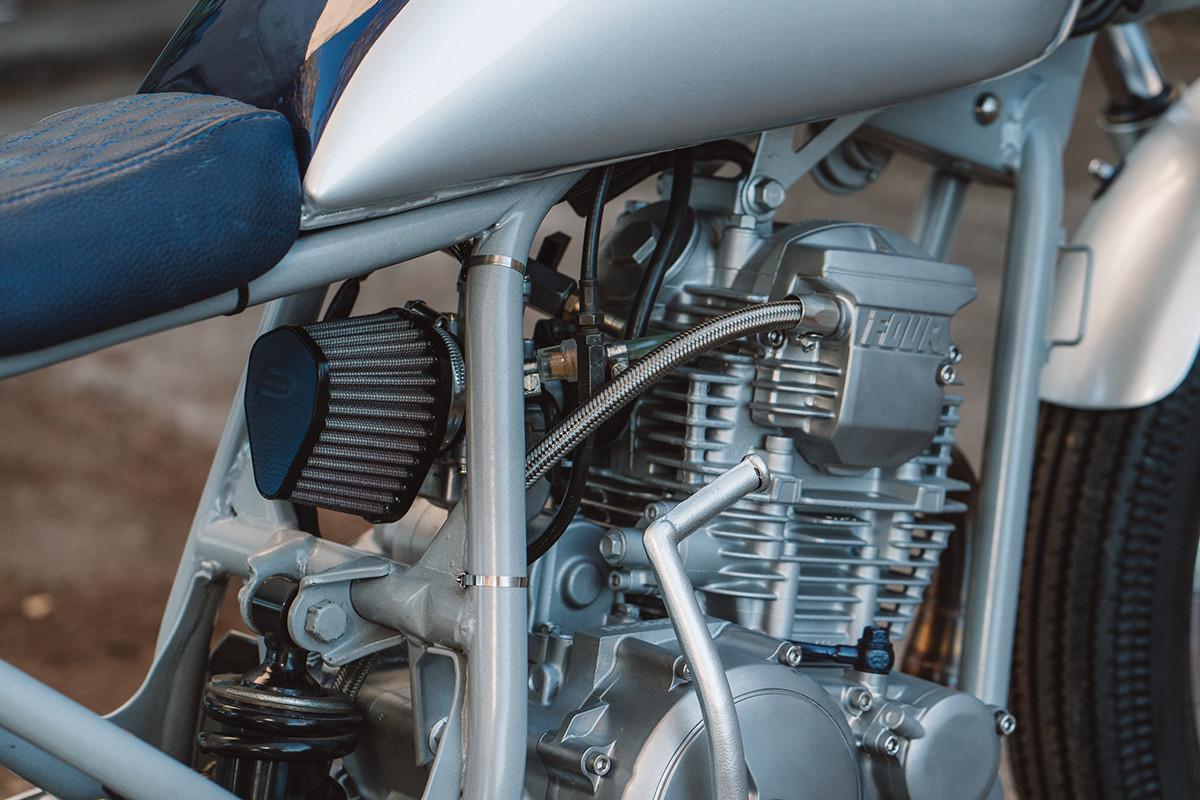 One of my favorite features of the Scorpio is its midnight blue detailing that runs over the spine of the bike. I matched it to the leather used on the seat and tail which I had to source from New York."
Story by Tom Gilroy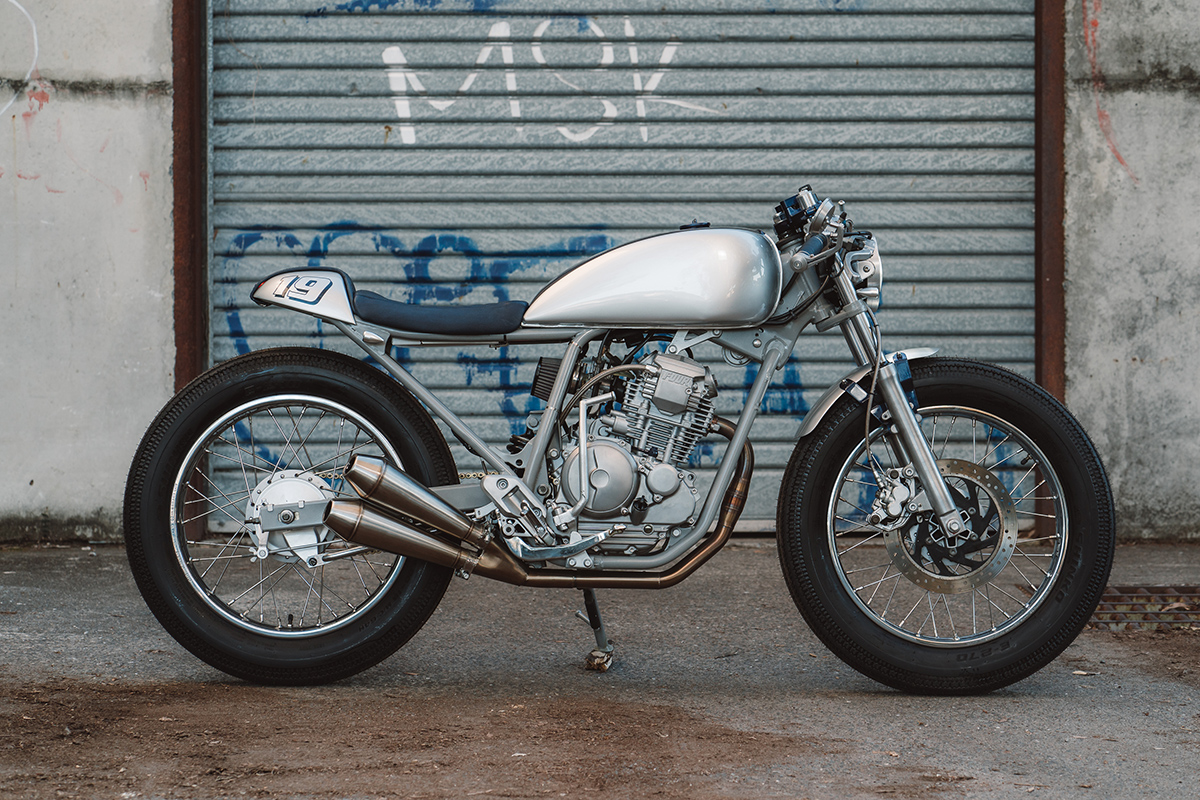 I grew up around bikes on a Rural Property in Queensland, Australia." says Tom Gilroy of Purpose Built Moto. "Dirt bikes were a big part of my life growing up, as were all types of things with motors. I would often come across or get given old farm bikes to fix up, modify and sell.
This bike is a 2007 Yamaha Scorpio 225, the kind of bike you wouldn't normally tell your mates about. It's was a standard issue un-inspiring commuter the took around 5 months to transform."