In 1969 Triumph motorcycles took out first, second and third places in the Thruxton 500 mile endurance race. 35 years later to commemorate these victories Triumph released the Thruxton, a Cafe Racer styled, 900 cubic centimeter (865cc), 70 bhp, 140mph mean machine. For our Italian reader Jody the Thruxton offered just the right level of performance for riding the streets of La Spezia, but the Triumphs looks weren't quite right.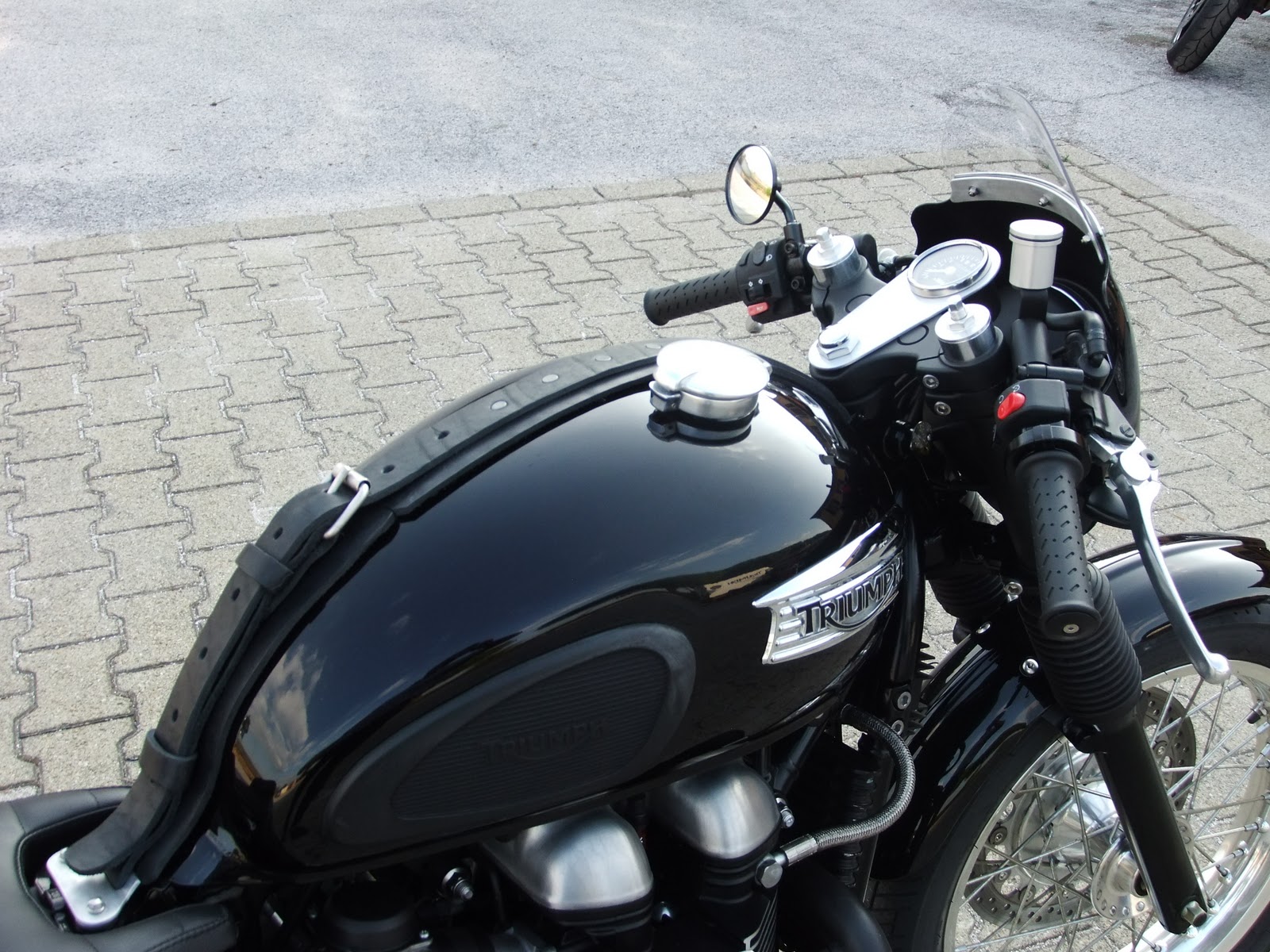 The Black Beauty is the result of Jody's vision combined with the skill of Dino Romano Drags & Racing. Starting with the front end of the bike a custom set of clip ons were fabricated as well as a smaller, aluminium front brake reservoir. The over sized Triumph gauges were removed and replaced with a single, smaller speedometer that has been mounted using a custom made aluminium bracket.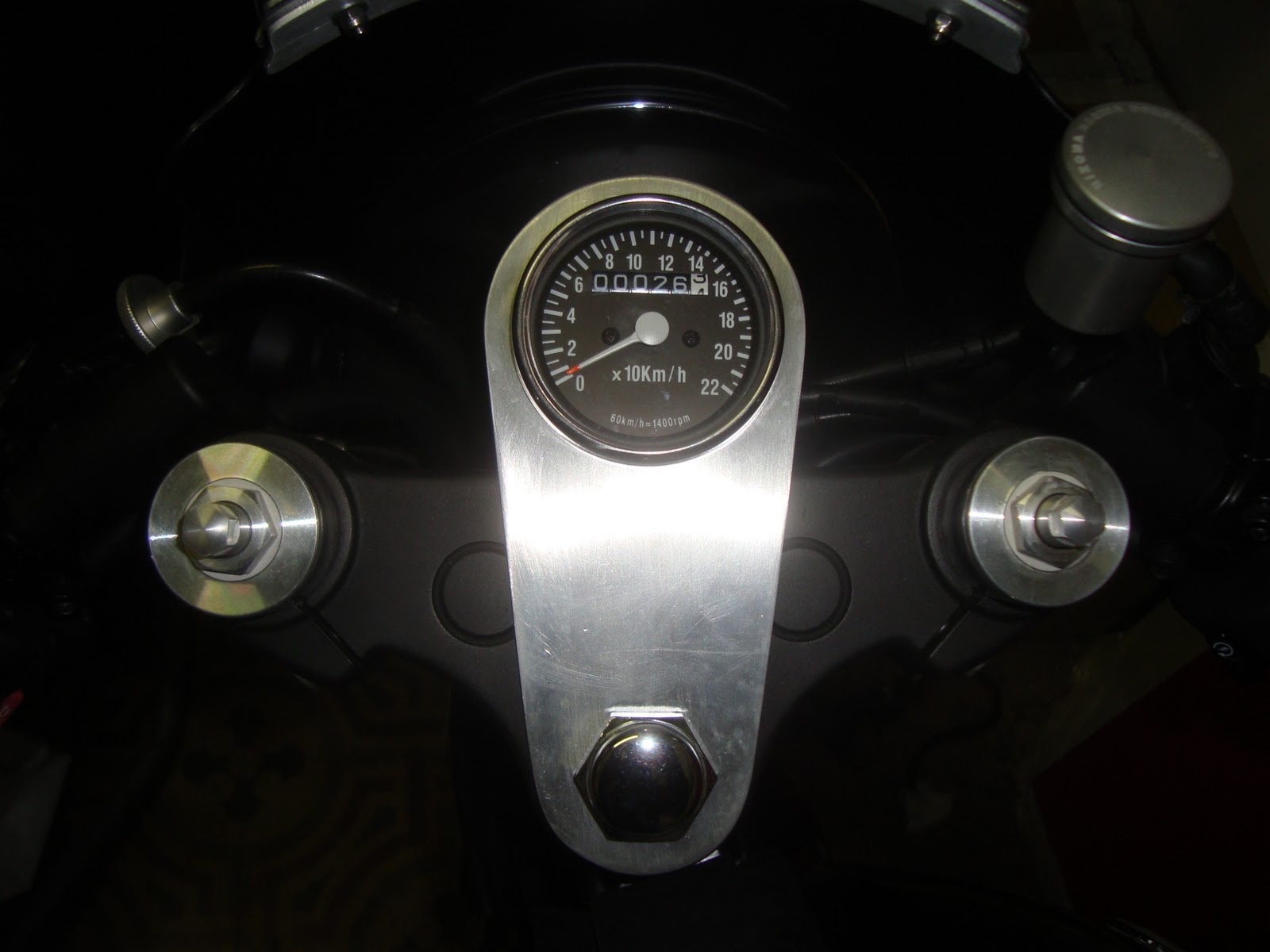 The Thruxton's headlight has been relocated closer to the front of the bike and is housed in a custom wind shield made using the visor from an open face helmet. The bulbous factory indicators were replaced with clear lensed, ultra small LED indicators that you'd be hard pressed to spot when they aren't flashing.
The Thruxton's 2 in to 1 exhaust was also a Dino Romano custom creation. In the style of the Norton Manx the whole system was kept short, finishing just behind the passenger pegs. The muffler is a modified Zard originally designed for the Triumph Speed Triple which now produces a much more satisfying note than the standard cans.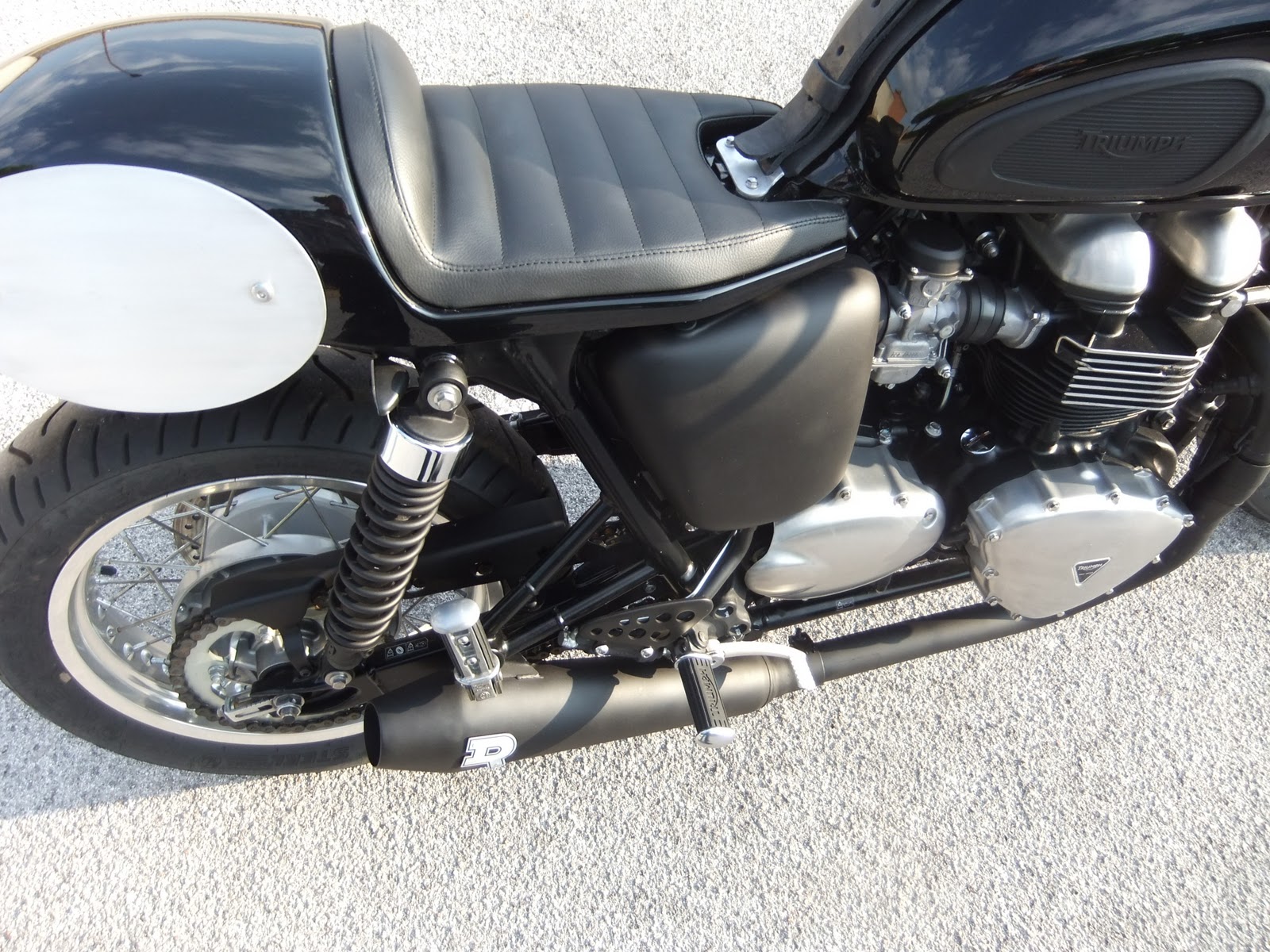 A new tail section, single leather seat and a leather tank strap complete the sixties Cafe Racer look. The satin finish of the leather matches seamlessly with the satin black paint applied to the side covers, top clamp, exhaust and rear shocks. A well balanced mix of gloss black, satin black and aluminium are what reallymakes this Thruxton stand out. Black Beauty is an 'easy on the eye' custom motorcycle that has been pieced together with relatively simple, tasteful modifications which are a definite improvement on Triumphs original design for the mighty Thruxton.