Let's face it – 2020 wasn't the best year to be releasing a new motorcycle. Heck, it wasn't a good year for pretty much anything. Yet despite the onset of a global pandemic, the Brits soldiered on with the release of the new King of the Modern Classics range, the Triumph Thruxton RS.
Although the Thruxton RS was merely an upgrade of an existing model, namely the Thruxton R, it certainly deserved plenty of attention. This is because the team at Hinkley figured out a way to inject even more thrills into their Thruxton platform. They did this by reworking their much-celebrated water-cooled parallel twin to produce 105 hp as opposed to the 95 hp of the R. The RS also came with a lower kerb weight of 197 kg vs 202 kg, sportier engine performance thanks to high comp pistons, Brembo M50 monobloc brakes and range-topping Metzeler Racetec RR K3 rubber. As it turns out, the Thruxton RS was such an improvement over the standard Thruxton and Thruxton R that Triumph has now retired those older models altogether.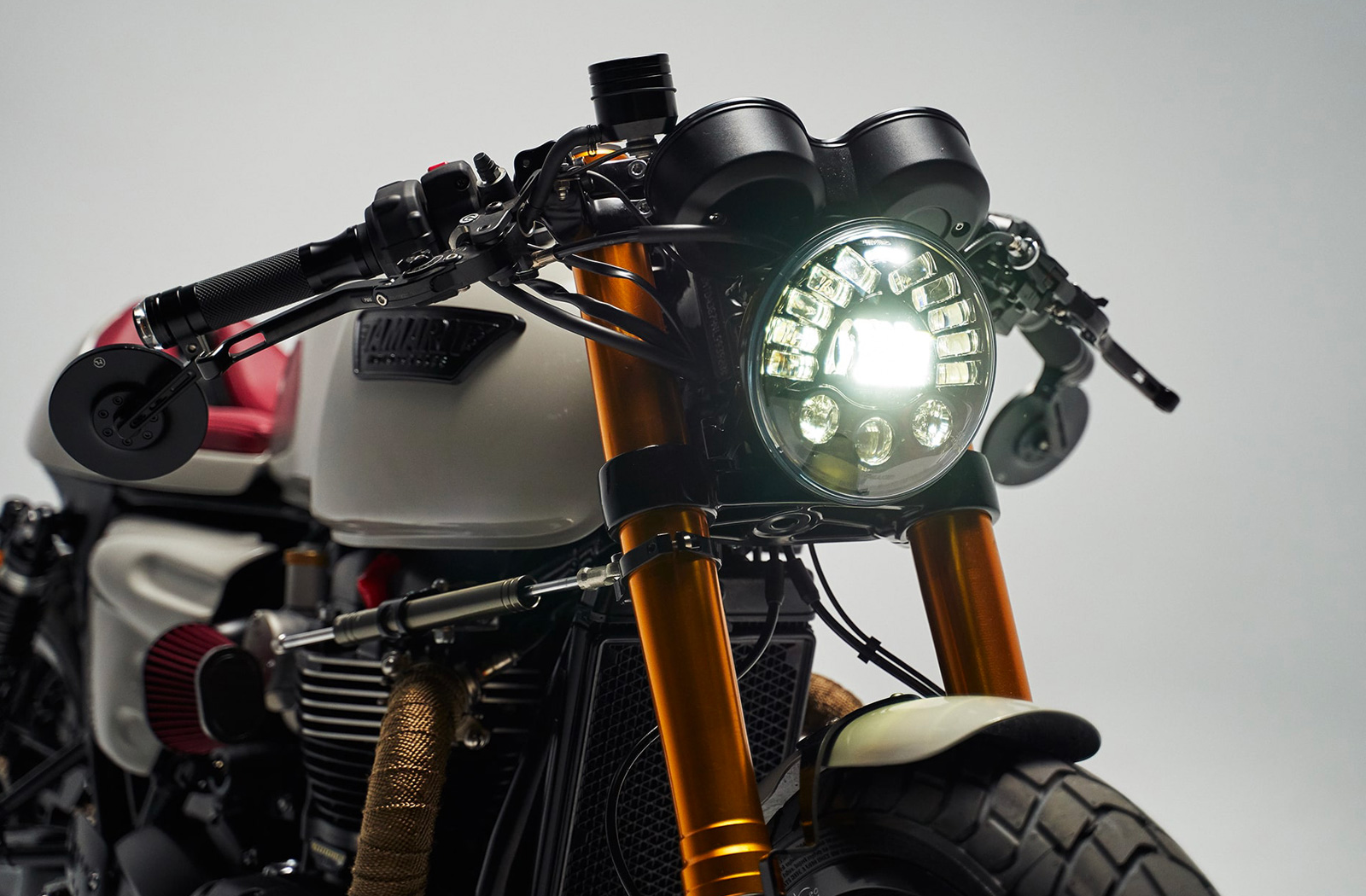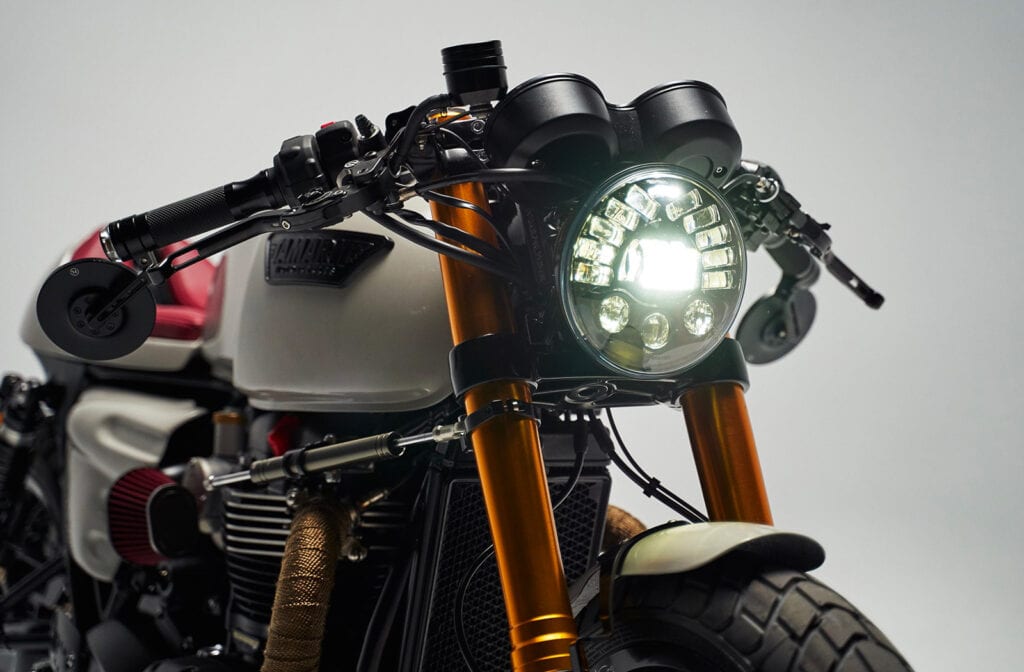 Despite this being the second year of production, up until now, we haven't seen anyone modify the Thruxton RS. Of course, it comes as no surprise that the workshop to change all that was none other than Spain's leading custom Triumph workshop, Tamarit Motorcycles. Nicknamed Renatide 74, this custom Thruxton RS project came to be thanks to a very trusting new customer by the name of Oscar.
"Oscar had been following our work for a long time and knew perfectly well our creation process," says Tamarit. "He wanted to take the bike to a completely new level. So much so that he chose a brand new, top of the range Thruxton RS which arrived at Tamarit without even having a license plate yet!"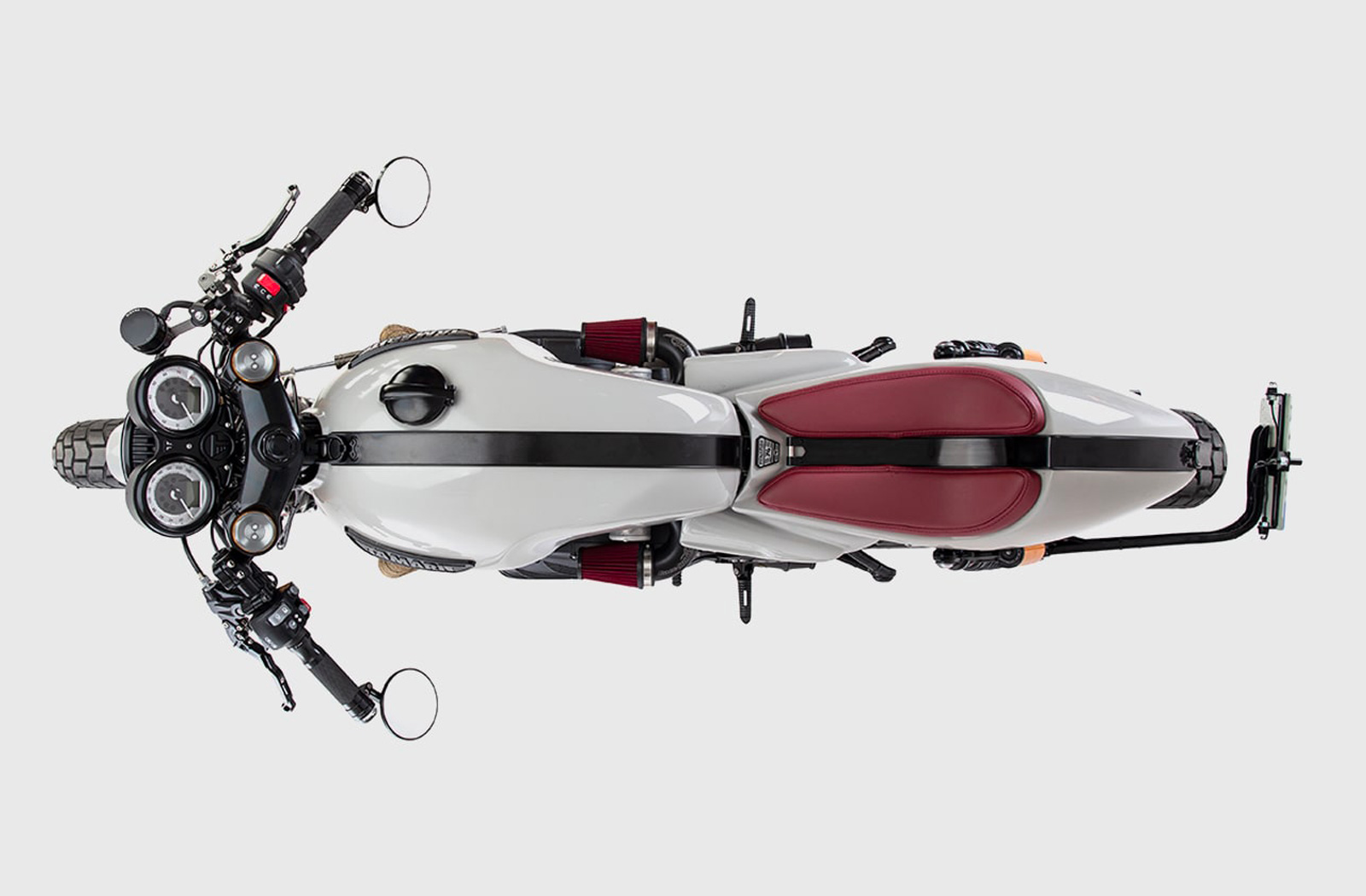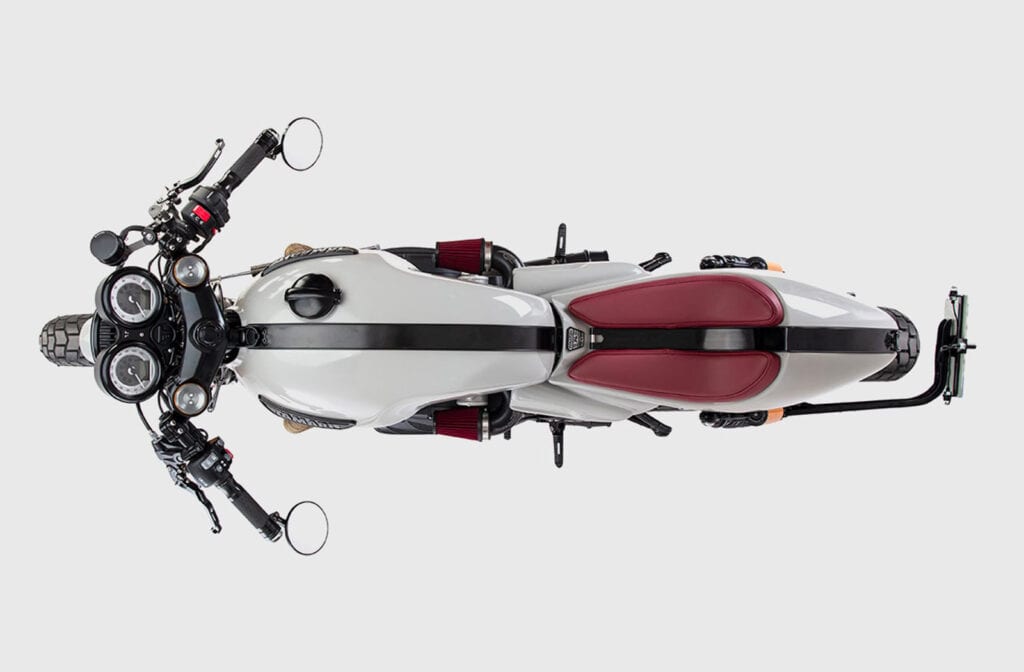 Oscar gave the Tamarit team complete freedom with the build aside from one request. The final colour would be a personal favourite of his from the Porsche catalogue named Crayon Grey. With that one request locked in Tamarit got to work building their own interpretation of Triumph's quintessential modern cafe racer.
"Speed, technology and high performance.
These are the three words that best sum up the transformation process of Renatide."
Tamarit kicked things off with a slew of major and minor changes to the Thruxton's styling. To do this they tapped into their own tried and tested catalogue of aftermarket Triumph accessories. Sitting at the top of the list, and responsible for the most noticeable change in styling is a Tamarit Monaco seat. However, in this instance, Tamarit has customised its own aftermarket part to create a one-off design. The revised Monaco rear cowl introduces an unconventional split seat to the Monaco design and it's been finished in a bold red leather.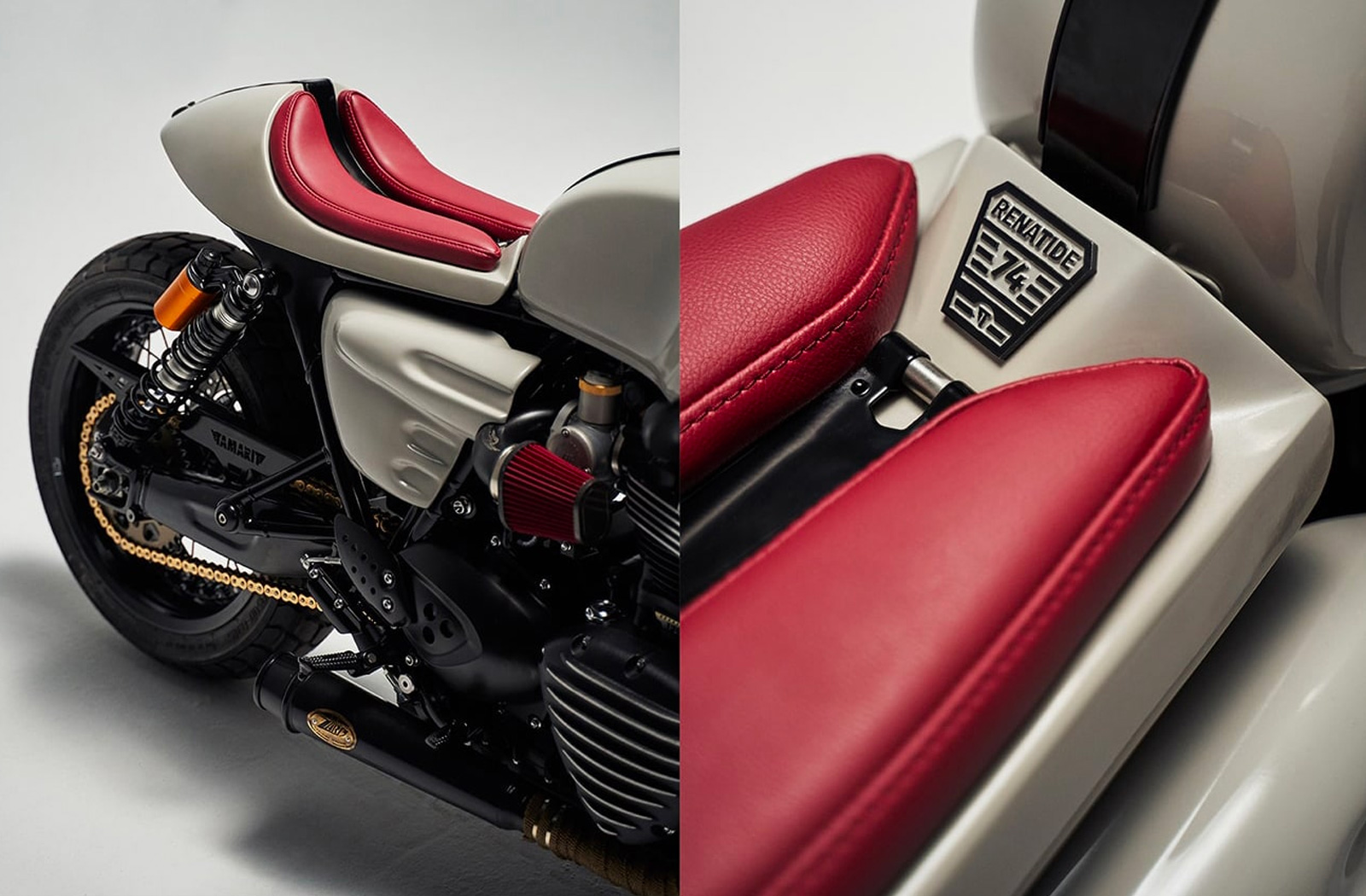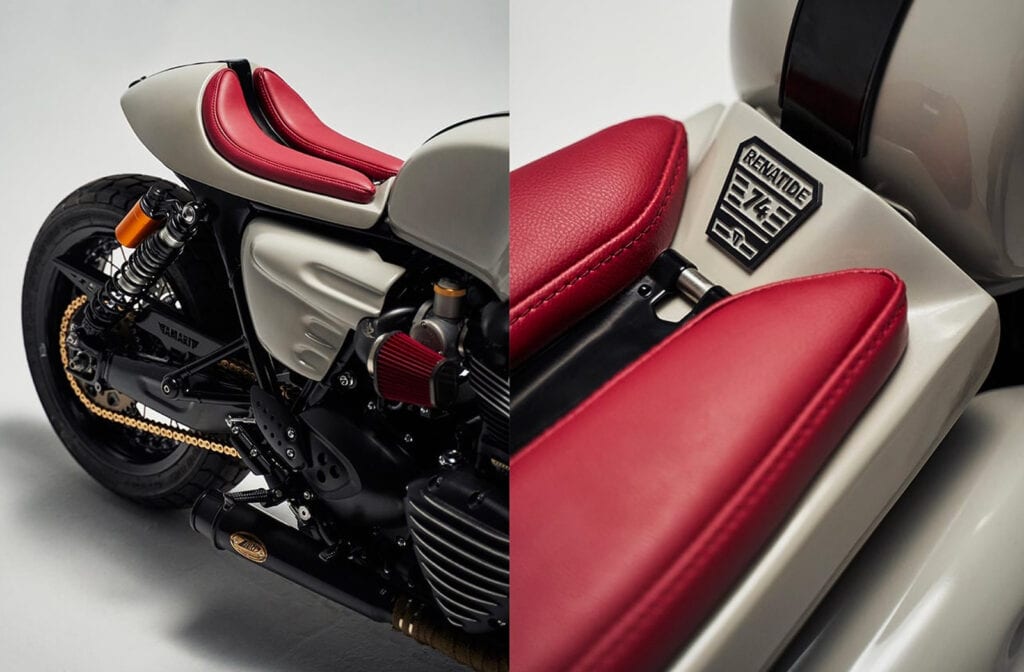 Mounted beneath the Monaco saddle sits a pair of Tamarit Dakota side covers. There's also a Tamarit Little Bastard front fender, chain cover, Hummer sump guard, floating license plate support and custom gauge surround in play. Scanning over the rest of this custom Thruxton RS you'll spy aftermarket components from other manufacturers too. These include Rizoma fluid reservoirs, MD finned engine covers and Motogadget grips and bar-end indicators. Not all of these additions were made purely for aesthetics though.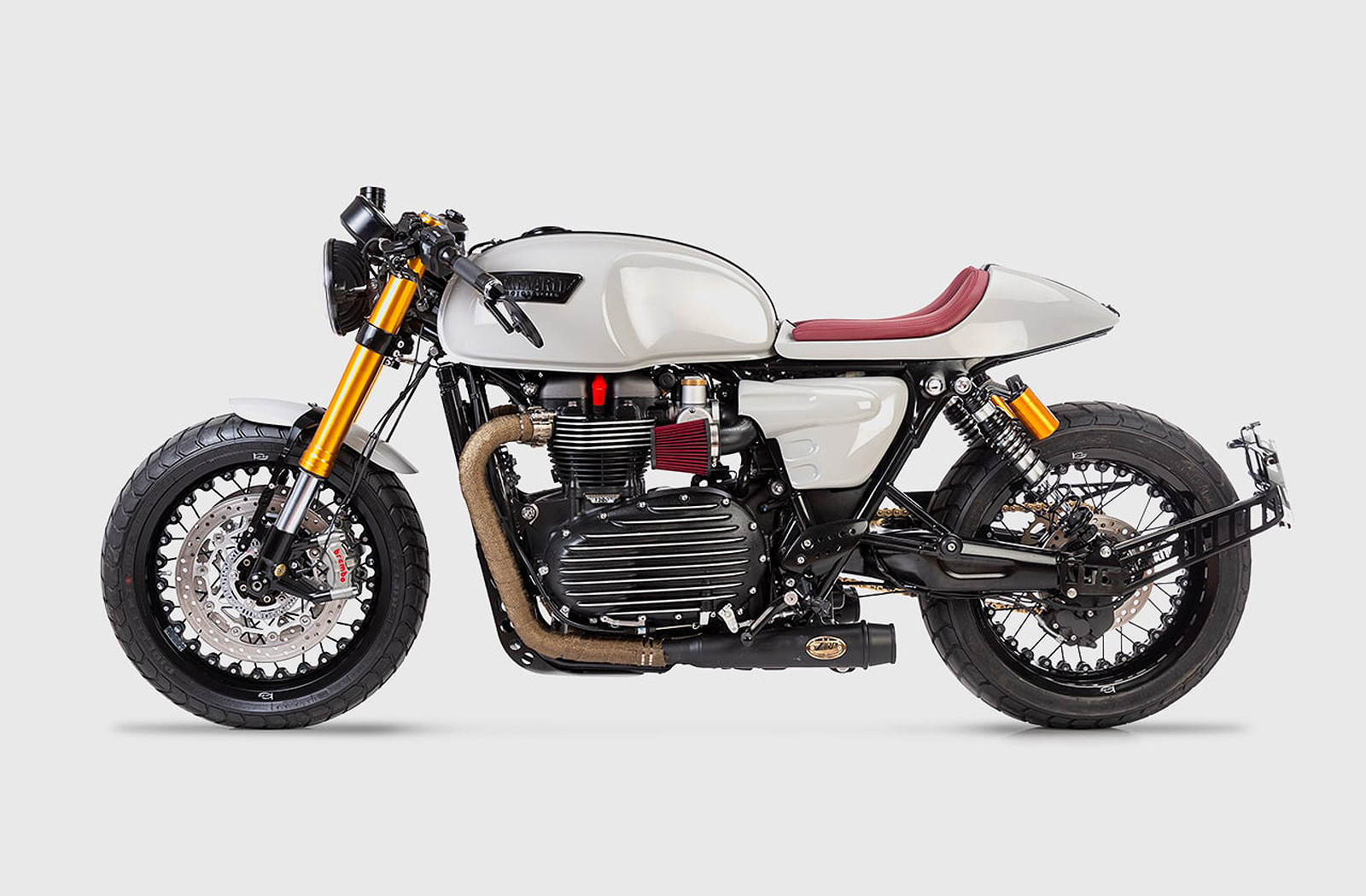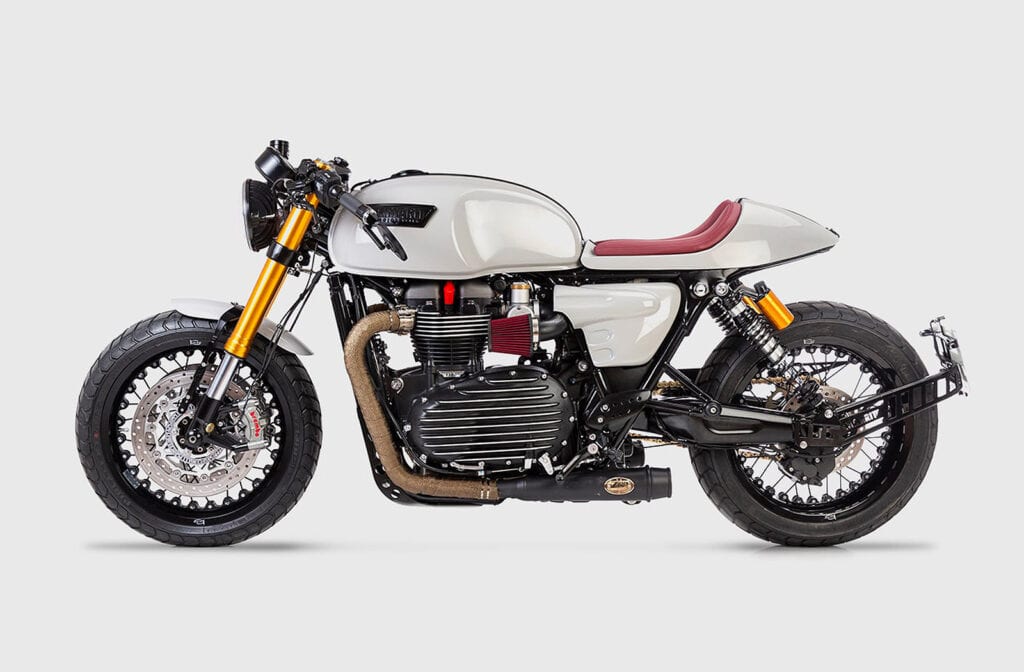 The new gauge surround lifts and levels the Thruxton RS cluster. This in turn has allowed the fitment of a high-end headlight. The LED unit, which is produced by JW Speaker, features internal gyroscopes. As the bike leans over they adjust the lighting to better illuminate bends in the road ahead. To keep the proportions of the bike tight the new headlight has been wedged tight between the fork legs. As for the side covers they make way for one of the bikes handful of performance upgrades.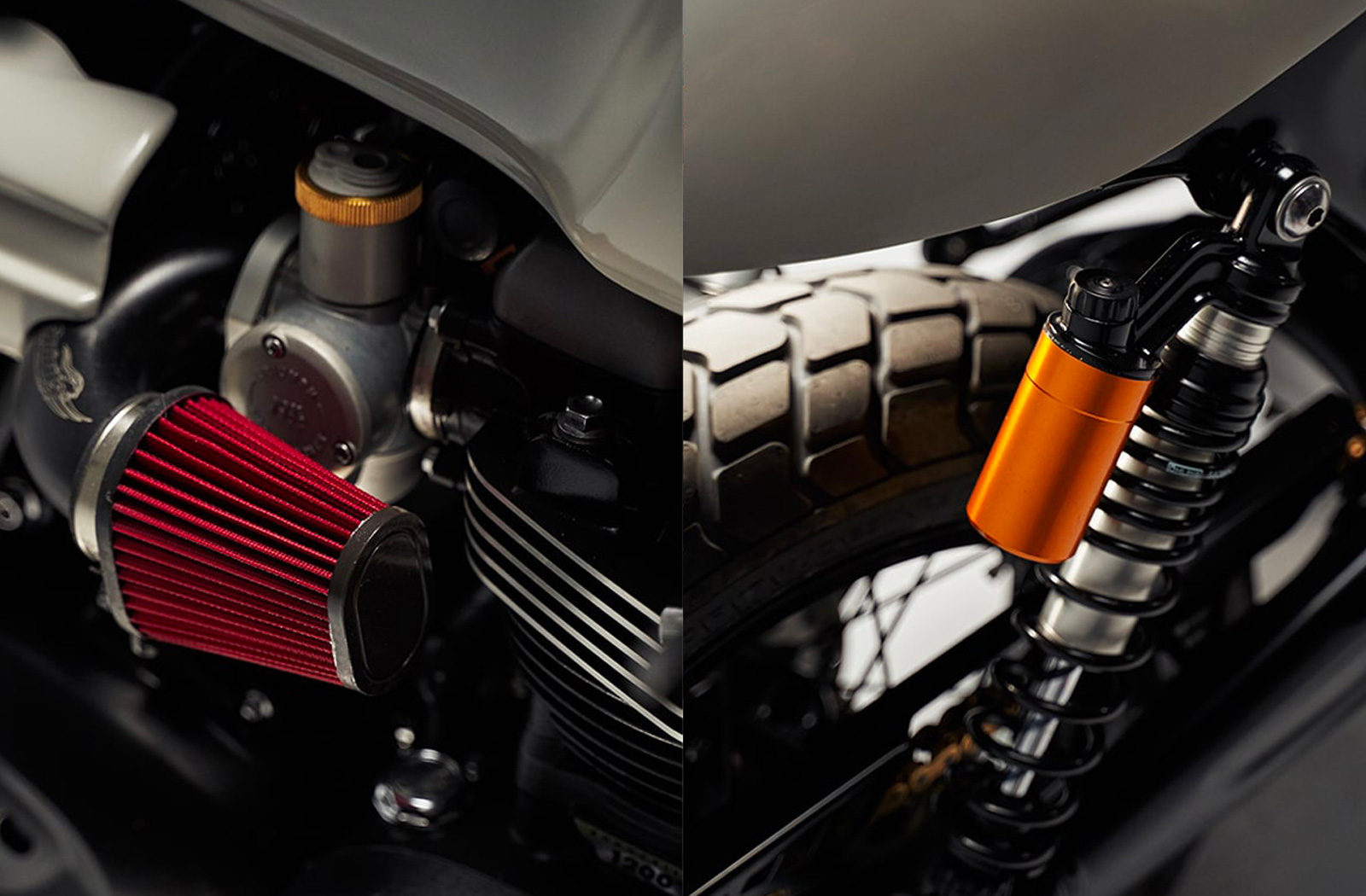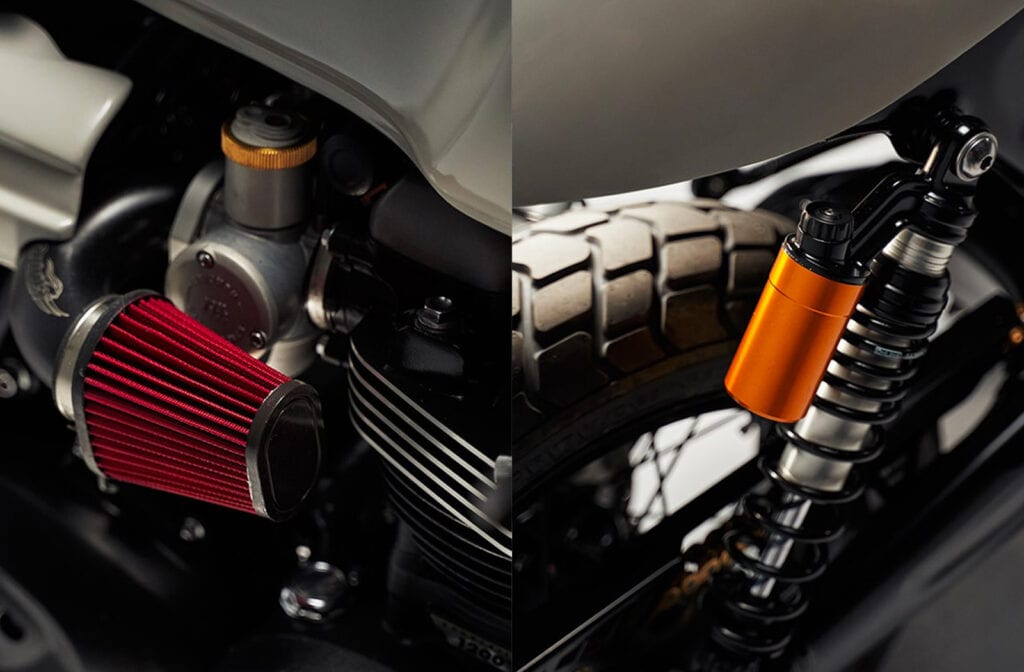 Protruding out from the Dakota side covers are Free Spirit forward-facing power filters that force-feed the engine with cool air. Then at the noisy end of the combustion cycle is a complete exhaust system from Italian specialists Zard. Kineo spoked rims shed a few pounds of unsprung weight and there's a steering damper to help keep the front end in check.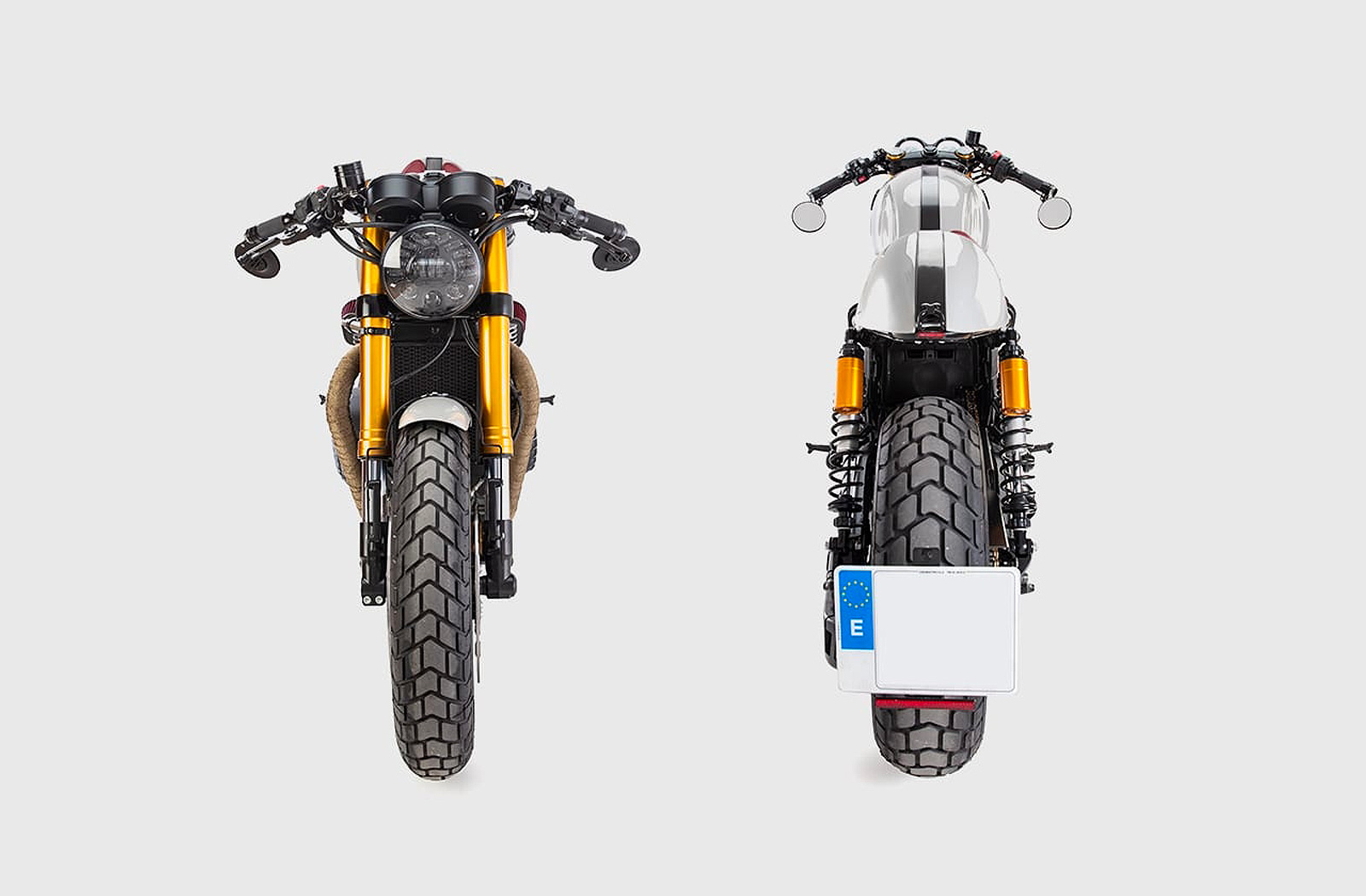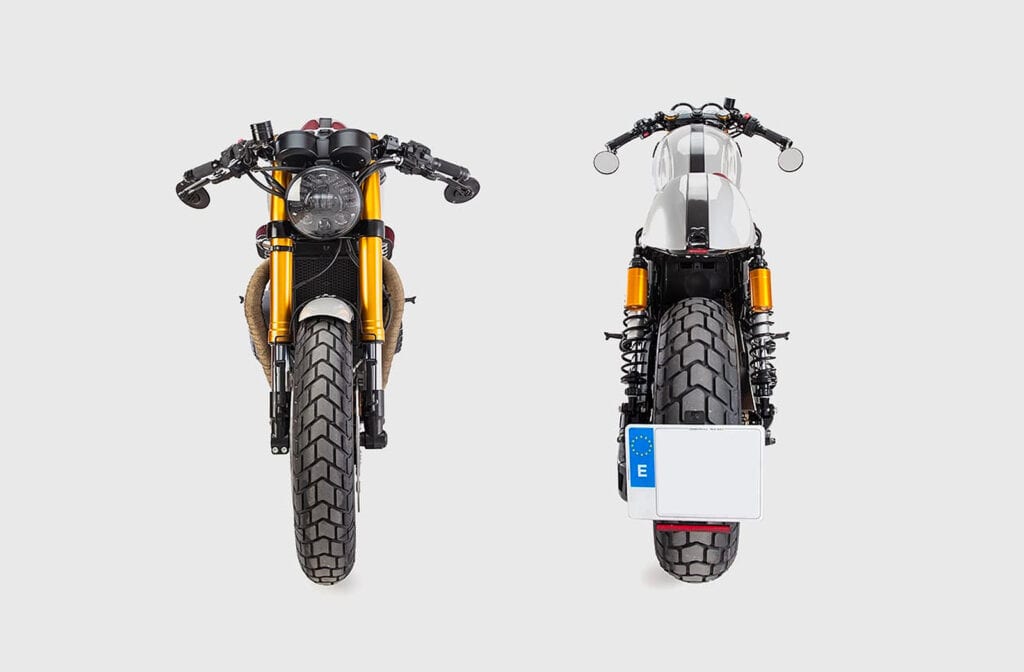 "The grey crayon paint is exclusive of the Porsche 911 palette. It can be seen on the seat cowl, side covers and tank of Renatide 74. This colour was not easy to find, but we didn't want to disappoint Oscar," says Tamarit. "The rest of the bike is mostly black, highlighting the red tone of the seat and power filters."
Both Oscar and Tamarit Motorcycles clearly put a lot of thought into this custom Thruxton RS. Their efforts have been rewarded with a great looking bike that is truly one of a kind. Our hope now is that build this will inspire other builders to consider how they too could improve on Triumph's Modern Classic top dog.