When Dimitri Coste isn't out photographing beautiful fashion models on Parisian catwalks he's probably blasting his way around the countryside on his 1964 Triumph Tiger Cub. Last year during one such excursion Dimitri made his way to Pikes Peaks for the annual Pikes Peak International Hill Climb adorning a prototype of what is to become Les Ateliers Ruby's riding gear range.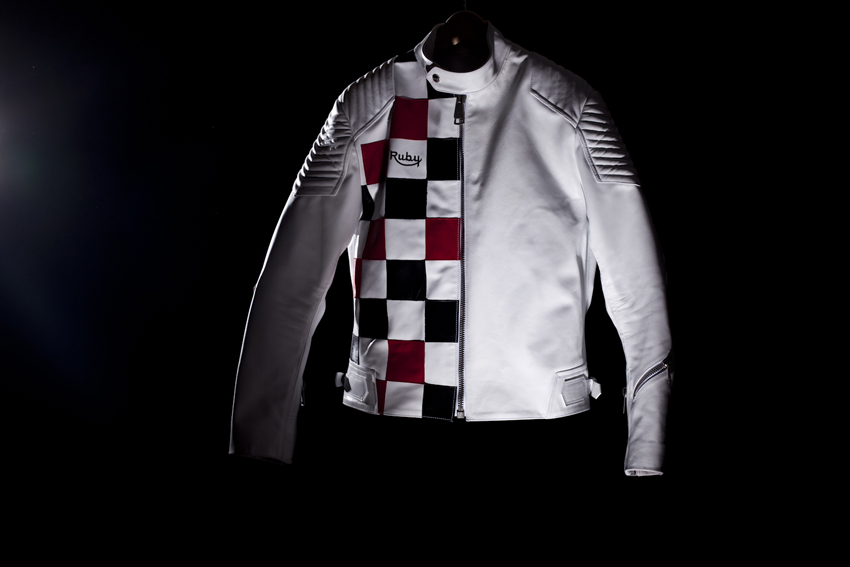 Dimitri's brother Jerome Coste is the founder of Les Ateliers Ruby so the pairing of the two and their passions makes perfect sense. Many people consider Ruby to be a boutique brand with their range of "designer" open faced helmets, but it's pretty clear that Jerome is serious about the application of his range of riding gear, after all it's his brothers hide on the line!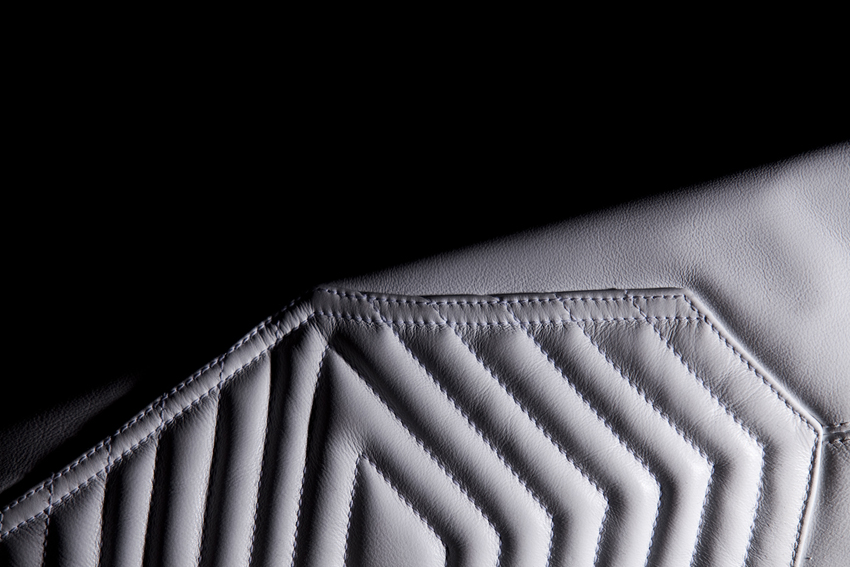 The vintage style, white leather jacket oozes retro cool and features everything you'd expect to see in a riding jacket. Extra layers of leather around the hard hitting areas of the elbows and shoulders offer extra padding and protection and Adjustable waist straps help stop the jacket from riding up during a spill. Zippers on each forearm keep the sleeves down on the wrists and a the leather looks nice and thick.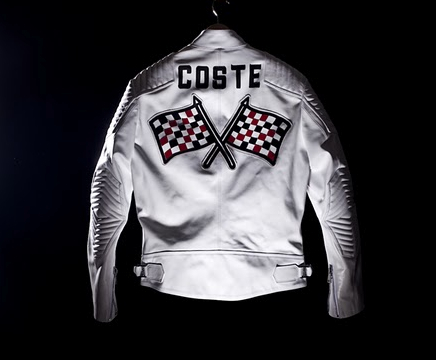 The emblems are clearly a custom one-off featuring the Coste name but the design pattern is hopefully what we will see when the range becomes available for purchase. This jacket in any colour, would be a great addition to a custom or retro riders wardrobe. It's a jacket for the rider whose passion for their motorcycle is equalled by their desire to look good while riding it.
"We've worked with my brother Jerome and his crew at Les Ateliers Ruby on those leathers for months. The first prototype for Catalina was great, this one made especially for Pikes Peak is even better. Jerome came with a new design for the paddings, using Chevrons style padding, and defining the upcoming Ruby's own leathers style."
It's not evident at this stage if the jacket has pockets for armour included which is a must have some most discerning riders. In these photos you will also see that Dimitri wore matching pants, boots and gloves which could give an insight in to the breadth of the Ruby riding gear range.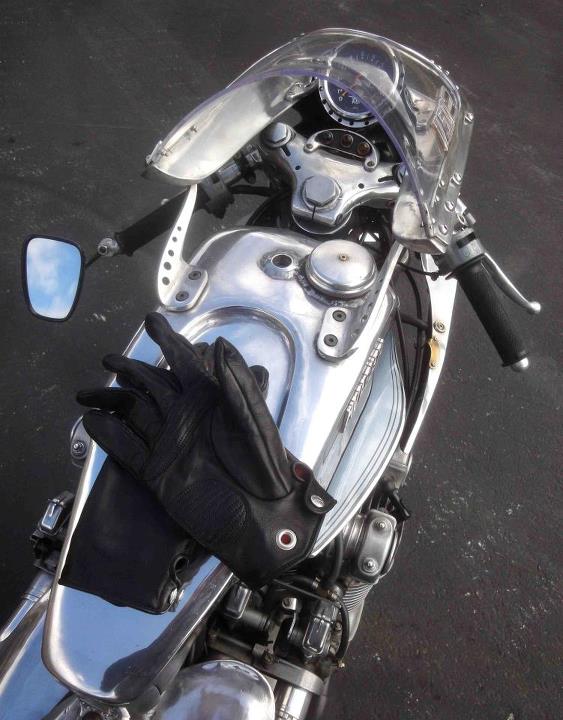 Ruby gloves made for Shinya Kimura
Those of you with a keen eye you will have also noticed Dimitri is wearing a full faced Ruby helmet. Something else to look forward to seeing from Les Ateliers Ruby in 2012!