Since John Bloor resurrected Triumph Motorcycles in 1983 it's been nothing but success after success. Triumph has, of course, been around for much longer than the eighties. In fact, the British manufacturer emerged almost 100 years before Bloor entered the pictured making it one of the world's oldest motorcycle brands still in existence. Whether you're a diehard devotee or simply an admirer of the British marque the new 2020 range of Triumph t-shirts and apparel is sure to appeal.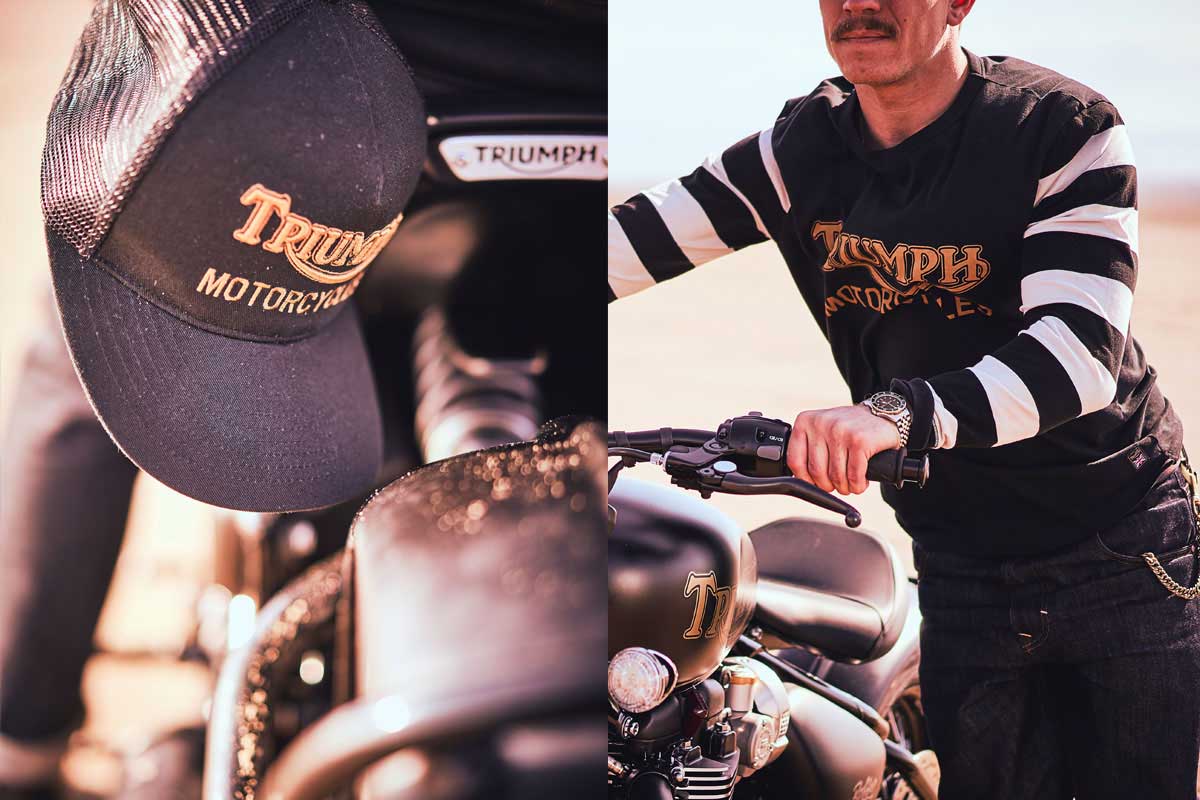 The Triumph Motorcycles apparel range features a range of everyday essentials emblazoned with the marques iconic emblems and taglines. Each Triumph t-shirt is printed on 100% cotton tees and includes designs featuring their fork seal vintage type logo and parallel piston illustration in both long and short sleeve styles. If you're looking to make a bold statement the Ignition Coil long sleeve tee with its prison stripe sleeves is sure to do the job. Alternatively, if you're chasing a smart casual appearance for a night out with the missus you can pick something from the Triumph flannel and work shirt collection.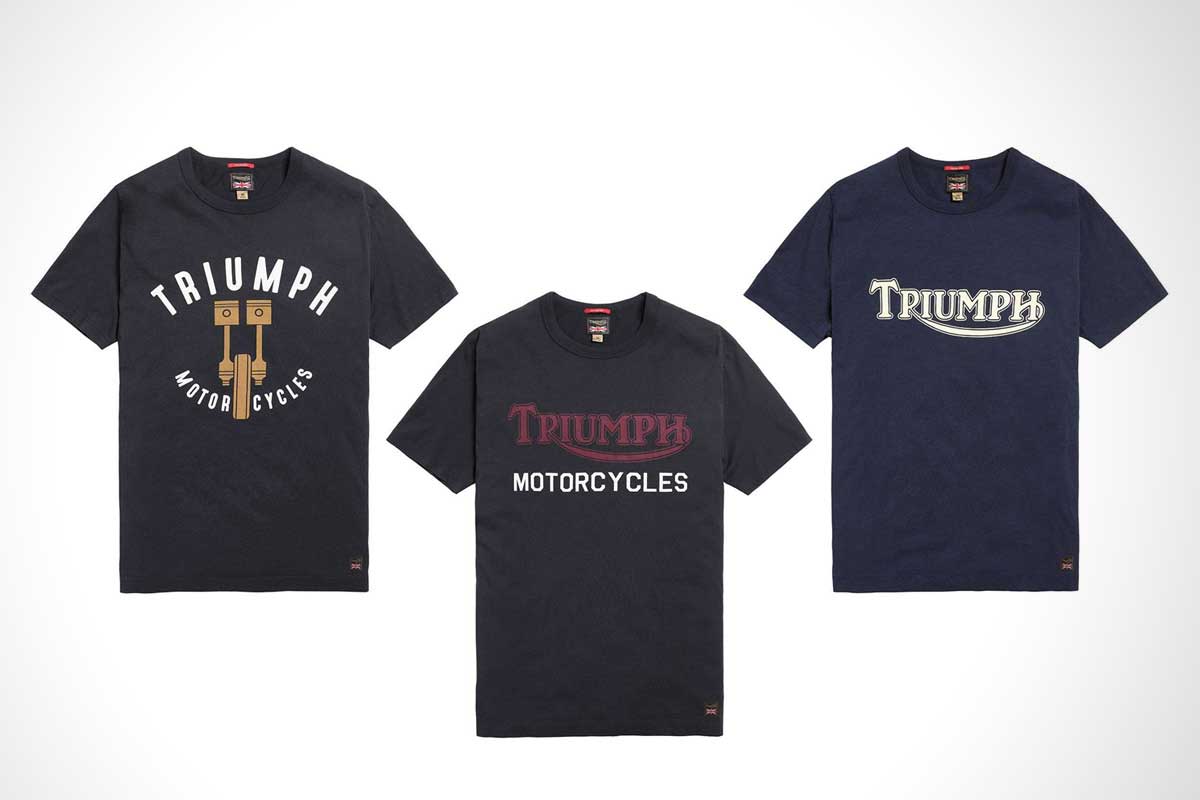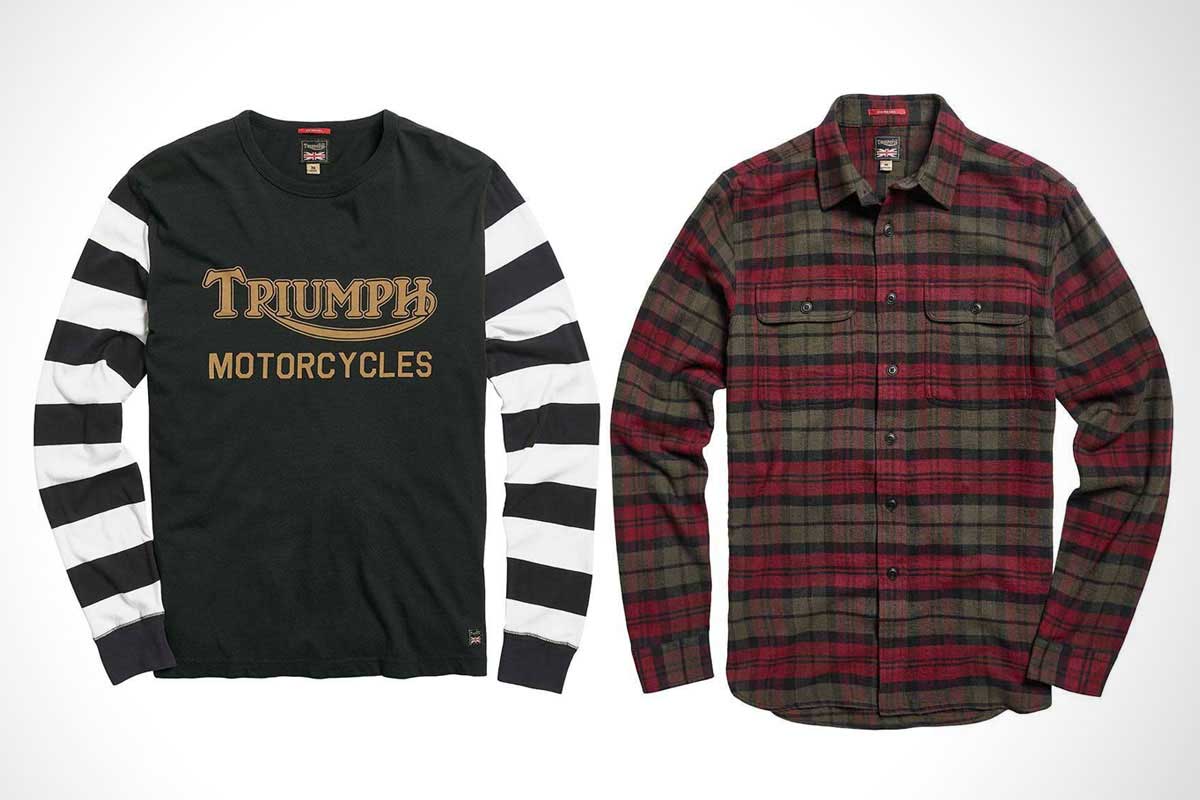 The 2020 Triumph apparel range also features a series of streetwear jackets. Each of the 3 styles was inspired by timeless motorcycle jacket designs. The range includes a leather shearling collared pilots jacket, classic Brando-style biker jacket and a waxed cotton cross-stitched design. If you're keen to sport Triumph style from head to toe you can wearing an embroidered Triumph trucker cap and a pair of selvedge Tiger Cub jeans. For cooler months, there's even a range of hoodies and sweats to choose from.
All items in the range feature high-quality prints on premium garments and sizes range from S through to XL. The 2020 Triumph t-shirt and apparel range is available now and you can score yourself a free Triumph cap when you purchase them here.