Panniers and city bikes aren't a great combination. Not only are they generally difficult to install and remove, but they make lane-splitting difficult and often detract from the overall look of a bike. French builder Gwenael Barthelemy, aka Le Week-End De Course, lives for his motorcycle adventures, but he's not about to ride around on a bike that doesn't appeal to his aesthetic and isn't every-day practical. He is also a self-confessed die-hard Aprilia fan, so when the time came to set up his own weekend adventurer he knew exactly where to start and how he wanted it to function.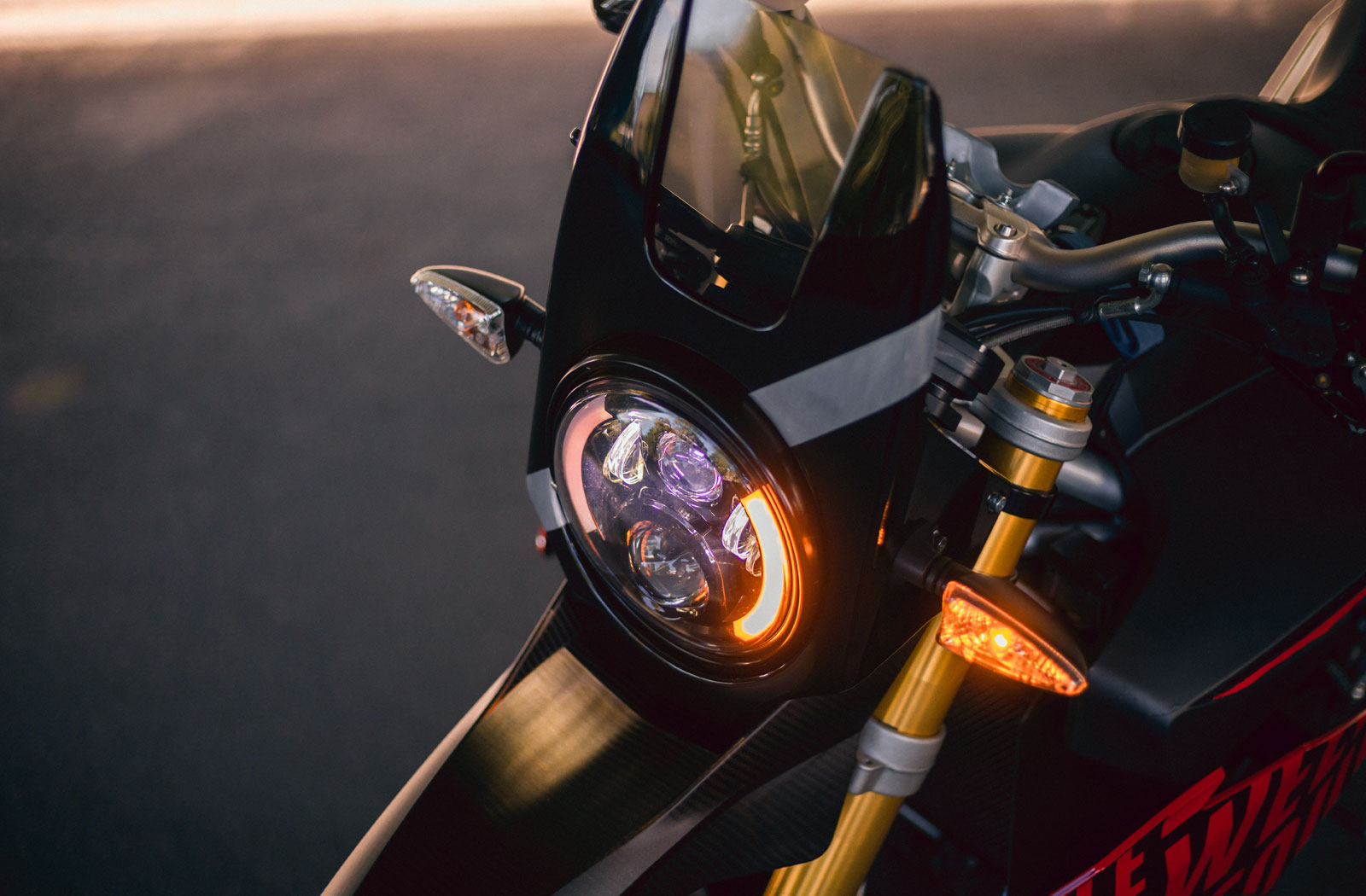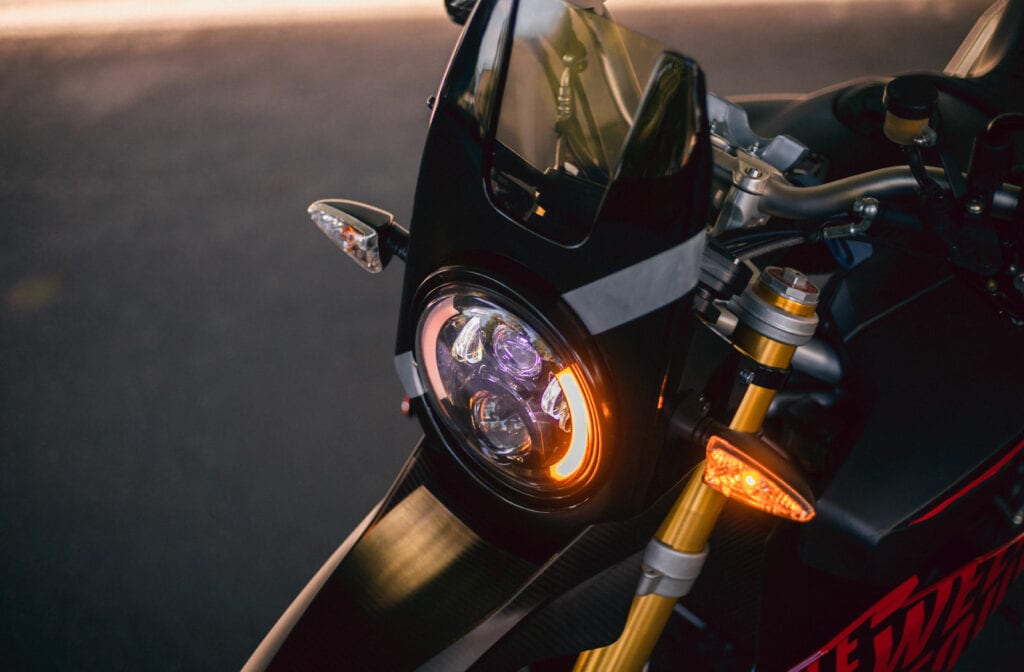 For this project, Gwenael returned to a platform he knew well, the Aprilia Dorsoduro. Since it was going to be his daily commuter as well as a long-distance traveller he opted for a more than capable, 1200cc edition of the inline v-twin. With his donor bike taken care of, he began planning how to turn the Italian Supermotard into an adventurer. And most importantly a bike that had all the accessories he could possibly need integrated directly on to it.
"After I built my first Scrambler the 'Lightweight' Aprilia Dorsoduro 1200, I knew that was only a starting point and that I would build another," says Gwenael "But the next would look more like an ADV bike with good transport capabilities and still usable as a daily commuter."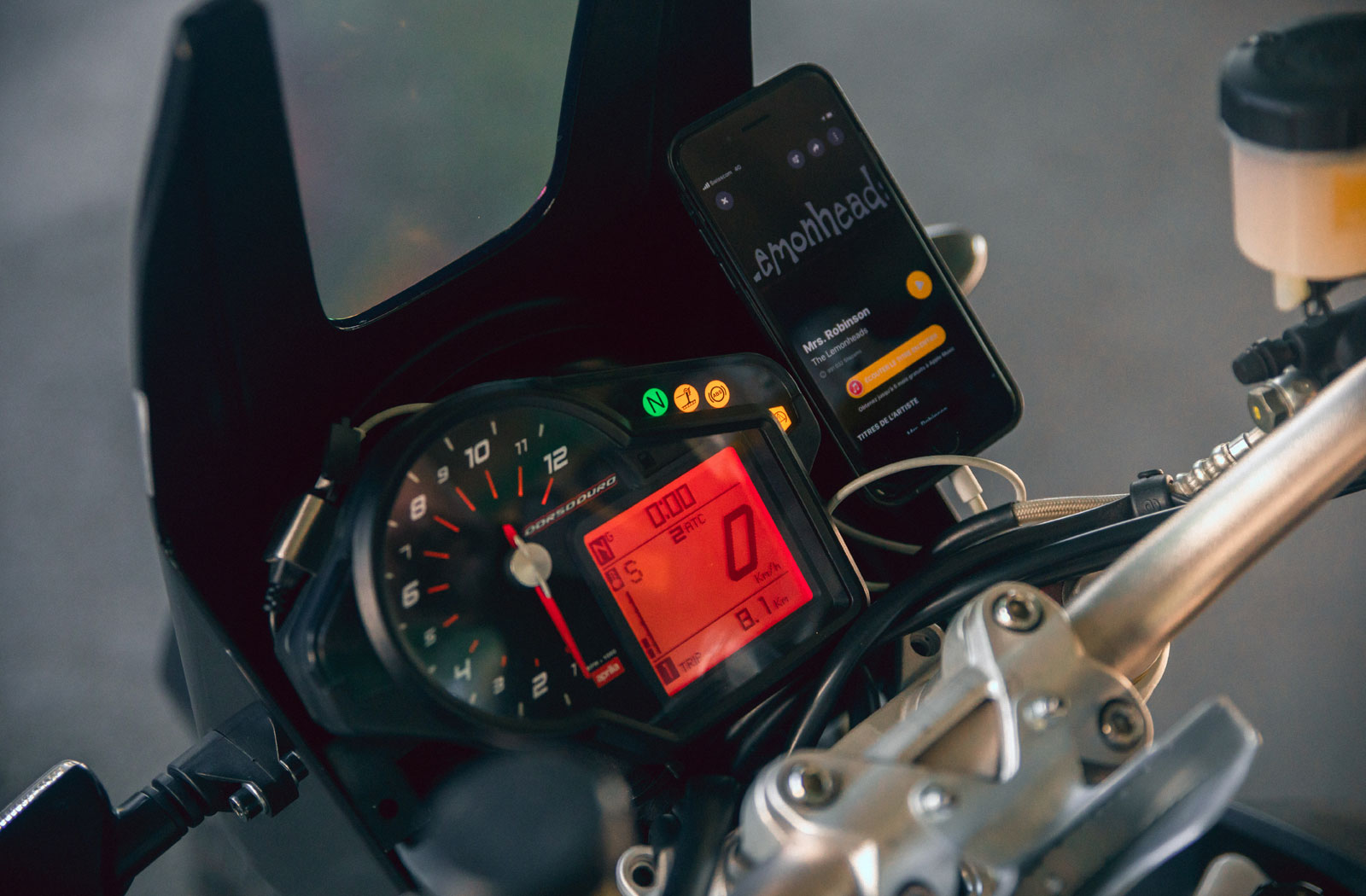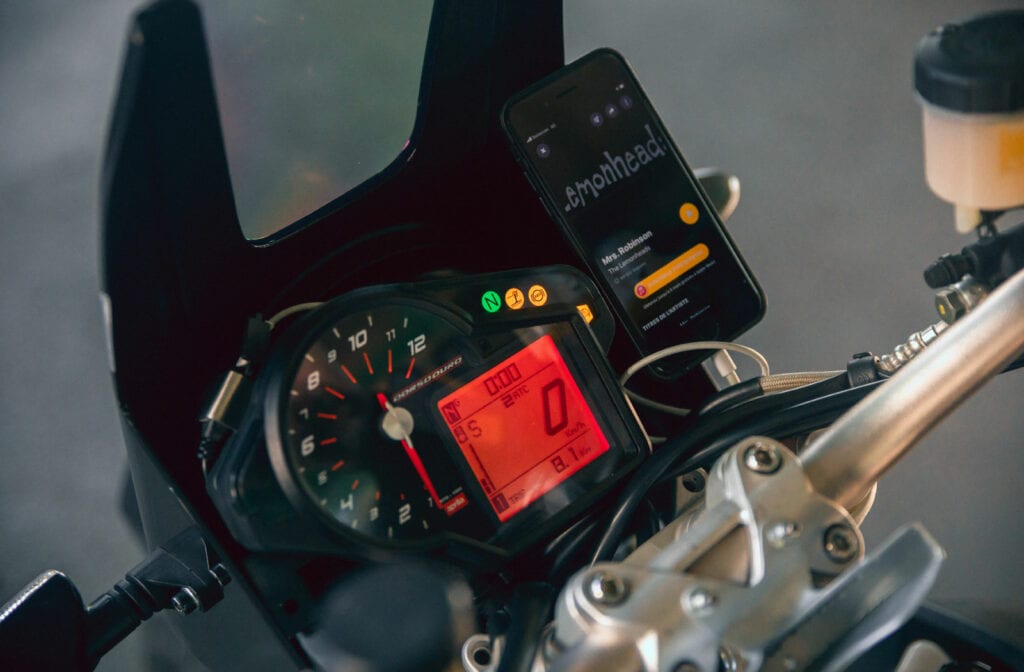 "All my thinking around this new scrambler was concentrated on practicality and cohesiveness. The rear bag carrier, for instance, matches the design of the handmade saddle by Sellerie Dubouloz in Geneva which was inspired by the TKC80 design."
Speaking of that rear carrier, Gwenael's design is a stroke of genius. The side-mounted carrier expands in seconds to accept a weatherproof travel bag for when he's off on an adventure. Then when its back to daily commuting it folds neatly away leaving the bike svelte for slipping through peak hour traffic.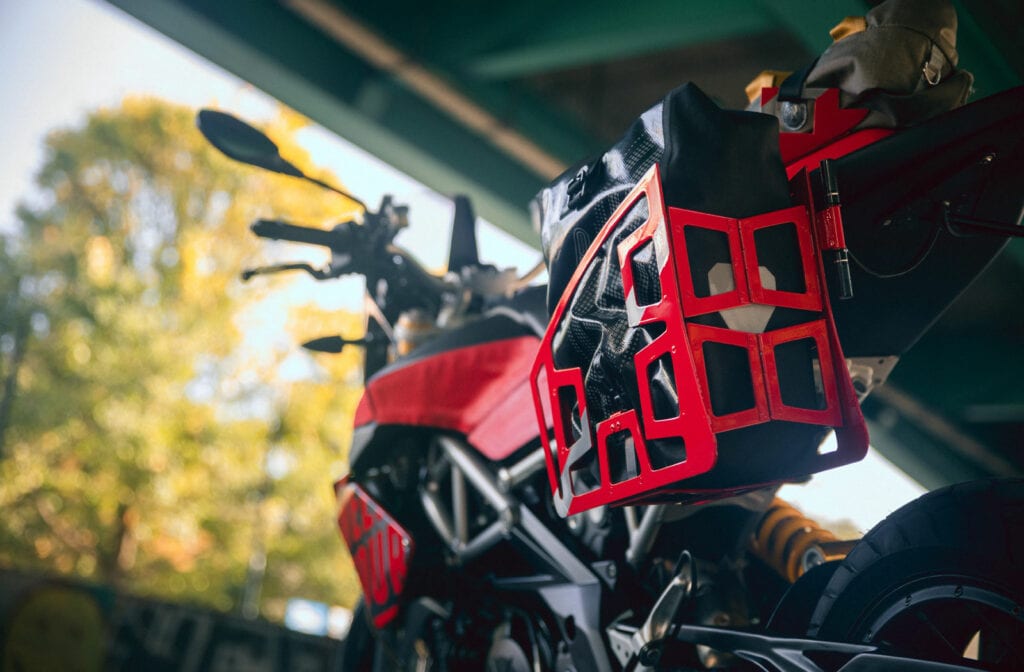 Along with his clever pannier configuration, Gwenael designed his own windscreen setup for the Dorsoduro which shelters the factory gauge, a mobile phone holder and its charging cable from the elements. Another clever design feature that seems obvious, yet is completely new to us, is a gas cap holder on the top yoke. This gives the cap a place to sit while filling the bike up rather than worrying about having to find a level place to balance it. At the rear of the bike, you'll also spot a unique set of lights built using Highsider dual-function indicator/brake lights.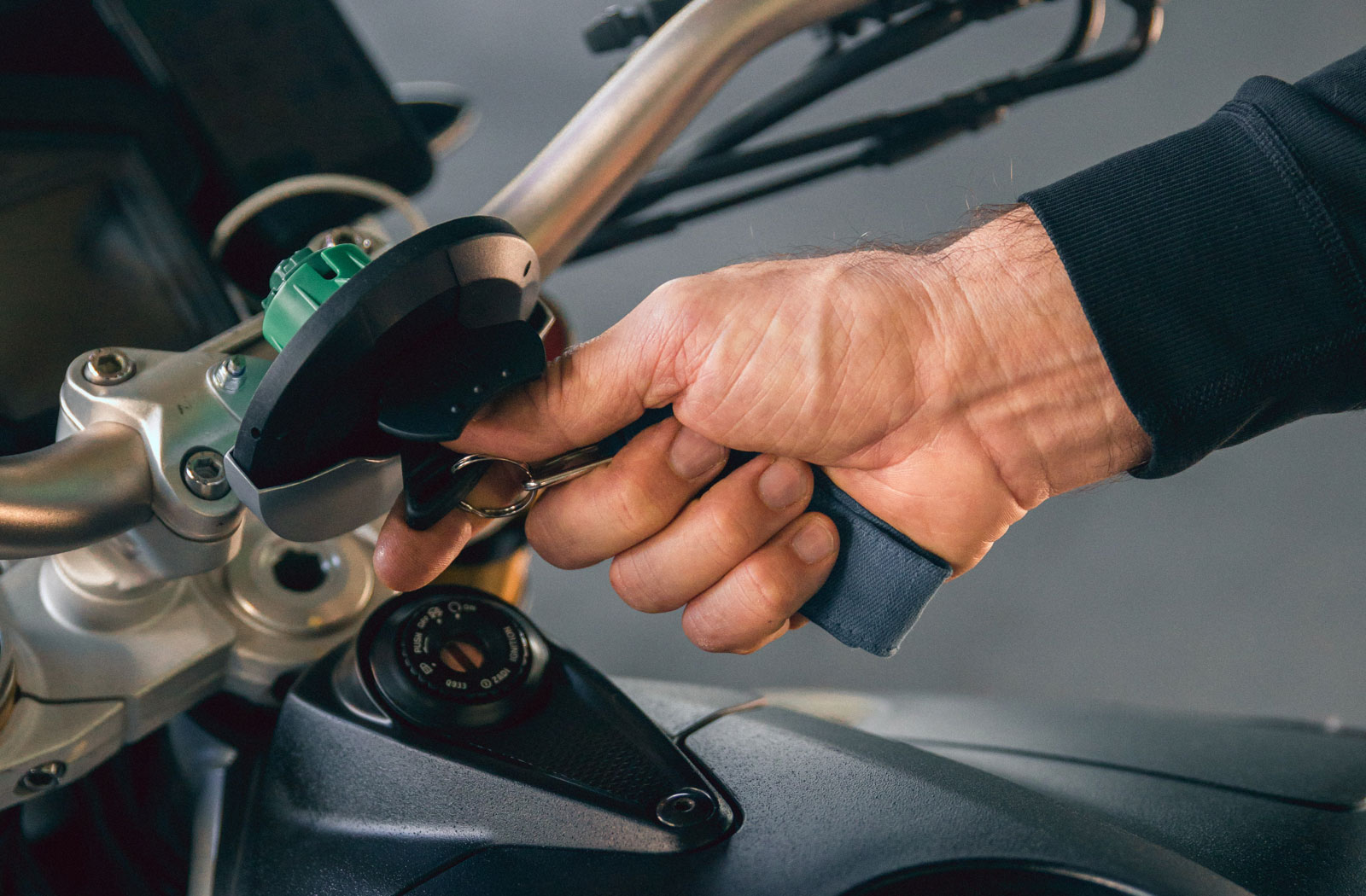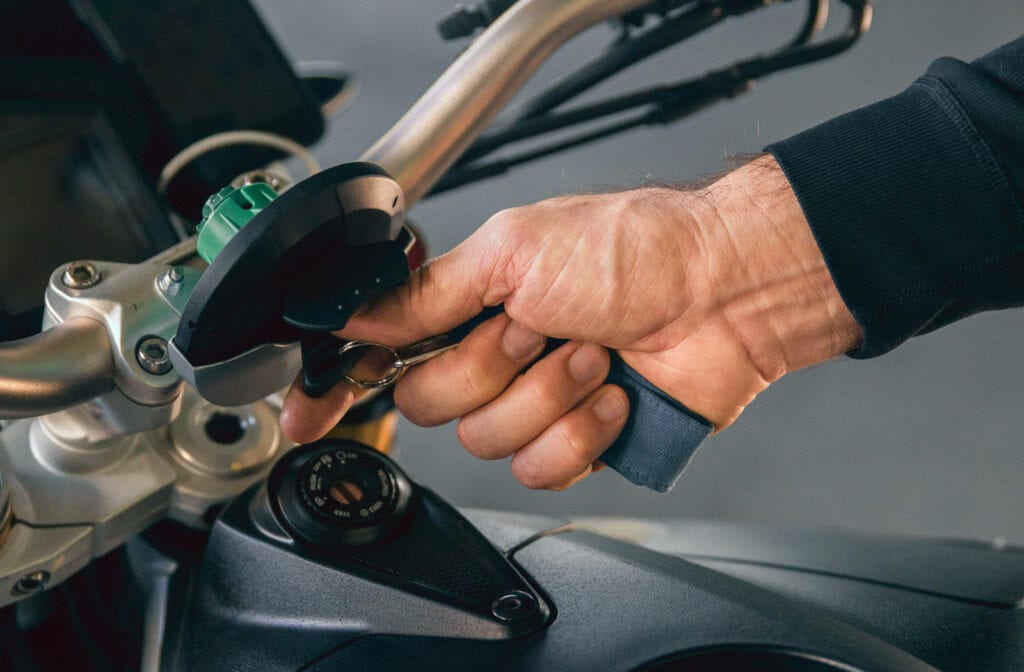 Gwenael's approach to building bikes is a collaborative one since he doesn't run a workshop. Instead, he designs the parts himself then has them machined by experts like Jake from Apiata Metal Shaping. Jake realised all of the Dorsoduro's bespoke aluminium components. Gwenael was so happy with the outcome that when it came time to paint the bike he had Carrosserie Corbex Sa in Geneva leave parts of them raw to show off the machined aluminium. The result is a thoroughly modern-looking Scrambler that's ready for whatever daily duty it's assigned with.
Photography by Leandro