Riz & Kate from Moto Femmes here, bringing you our pick of the Best Women's Motorcycle Gear for 2020. We are a predominantly female-focused motorcycle riding gear retailer with a large range of unisex items too. Based in Collingwood, Melbourne for the past 5 years we've been offering what we think are some of the best products on the market to local customers and to riders around the world via our online store. We're proud to have made Moto Femmes a place that makes it easy for women to find their motorcycle gear.
Highlighted here are some old favourites that transcend time along with some exciting new products for 2020. We are strong believers that you can have the best of both worlds with your riding gear. You can be protected but feel comfortable and look fantastic at the same time and we feel that these items of women's motorcycle gear offer exactly that.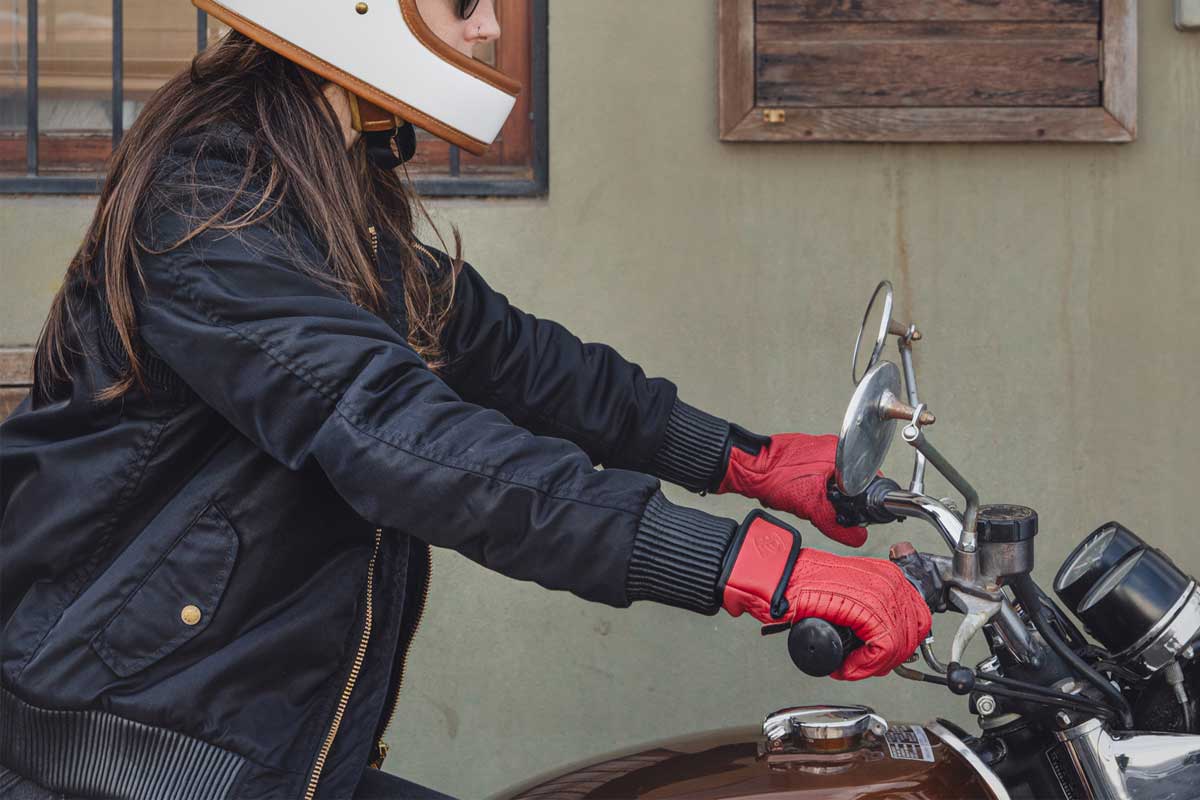 GLORY 2.0 BOMBER WOMEN'S MOTORCYCLE JACKET
Most female riders would be familiar with the Black Arrow Label range. But you may not know that they recently released a new Red Label line. The Red Line features detailed designer jackets with A-XOC CE-rated Level 2 armour.
One of the women's motorcycle jackets in the new Red Label range is this gorgeous old school bomber motorcycle jacket, the Glory 2.0. Its sister is the Glory Jacket which comes in olive colour, but the 2.0 is black and includes the A-XOC protective armour. The Red Label jackets were well received in 2019 and are set to fly off the shelves in 2020.
Women are loving this jacket because of the attention to detail and the fact that they are designed specifically to fit the female body. The Bomber oversized style looks great on all body shapes. One of our favourite features is the stretch panels around the shoulders for ease of movement, but they also take the stress off the stitching to ensure longevity. The red satin lining, antiquated gold hardware and ribbed leather trim detailing give this jacket it's luxurious feel. And ladies, it's packed with pockets so you are never without a place to stash your bits and bobs.
A detailed design, full DuPont™ Kevlar® lining, and A-XOC Level 2 armour. If you are after a women's motorcycle jacket that is on-trend and will protect you in the event of a crash then this is your jacket and is our pick for 2020.
RAW SELVEDGE WOMEN'S MOTORCYCLE JEANS
Our pick of women's motorcycle jeans for 2020 is the Tobacco Motorwear Co. Premium Raw Denim Jeans. We love riding in denim but especially in the Tobacco's. That's because you don't feel like you are wearing riding gear due to their skinny fit, high waist, and flattering shape. But rest assured there's a DuPont™ Kevlar® lining inside to keep your skin safe which is so comfortable you won't notice it's there.
The raw denim is sourced from the best mills in the world and the jeans are handmade in the USA. Raw denim is well known for its durability and ability to conform to shape. These specially designed women's motorcycle jeans also have 2% stretch so they get even more comfortable over time. Our favourite thing about these jeans is that they are made to fit women of all sizes, starting at a 24 and going up to a 40. They are extra long in the leg so they'll fit tall women too and can be cuffed or taken up for those on the shorter side.
If you haven't yet seen their awesome test video where they drag one brave gal behind a bike then check it out! Of course, the denim wears through eventually but the protective lining saved her butt and there was no sign of any strain on the stitching so no bursting seams. This is one pair of women's motorcycle jeans we love.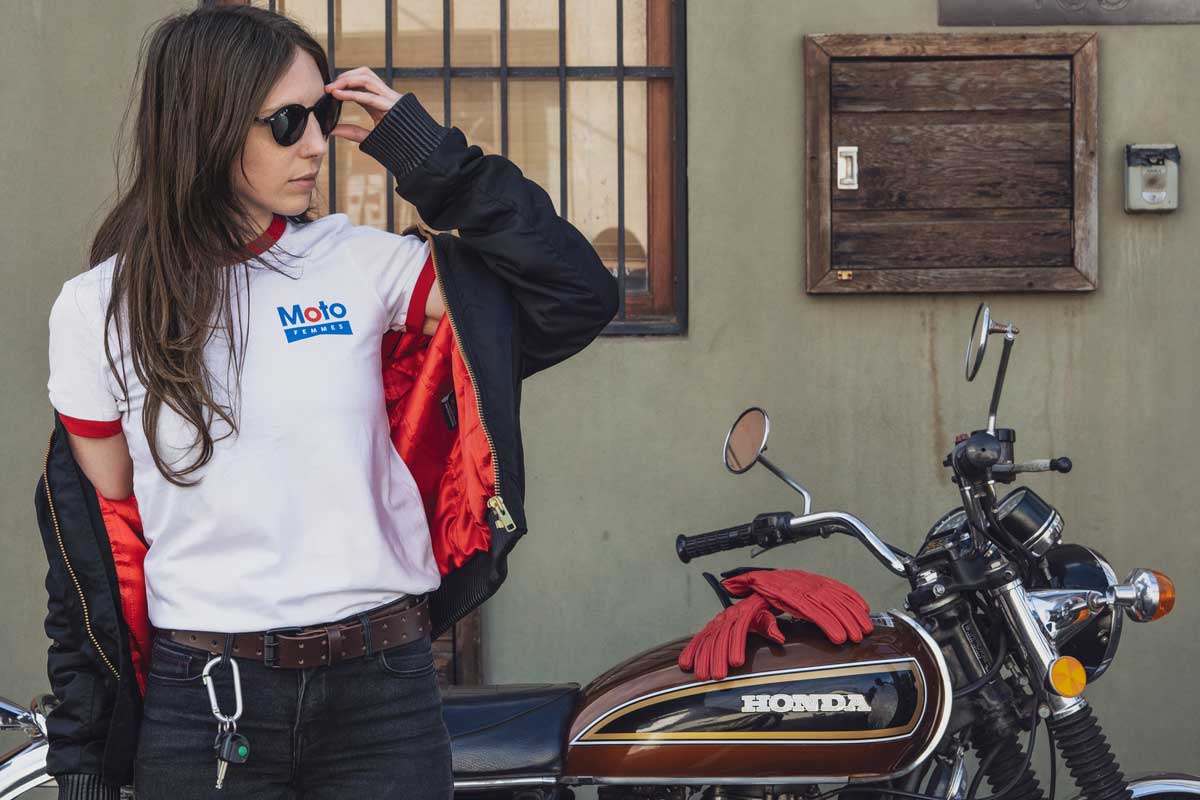 MOTO FEMMES GASOLINE RINGER TEE
Well if we didn't recommend our own tees as part of the best women's motorcycle gear for 2020 then something would be wrong! We can't get enough of our tees and if we didn't love the products we print on, we wouldn't put our name on them.
Our ringer tee is part of the AS Colour range of ethical, sweatshop-free, guilt-free apparel made to a really high standard. We then added a funky Moto Femmes logo to make it even better! Personally designed by our very own marketing guru here at Moto Femmes, Riz, it's made to pop and also give a retro vibe to match the ringer tee details. All of our tees are hand screen printed right here in Melbourne. That makes it a quality garment that you can wash every week for 100 years* and it will still look awesome. (*possible exaggeration)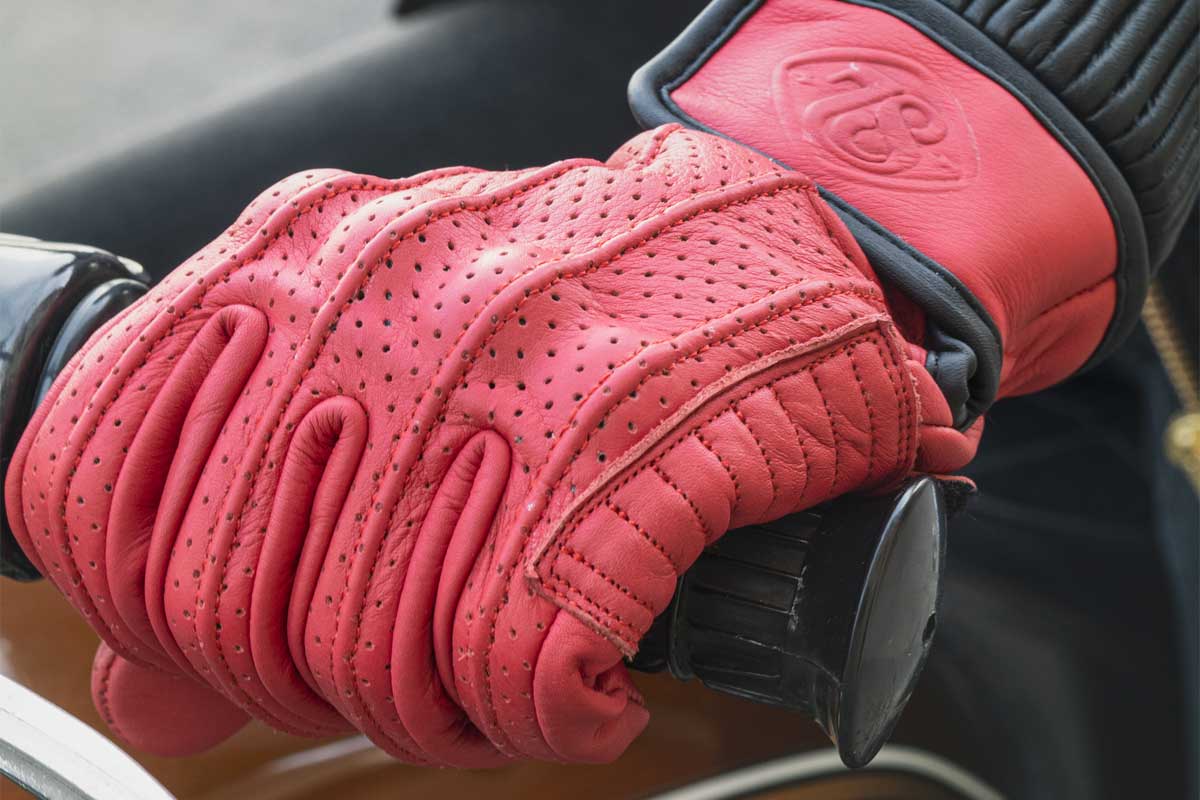 78 MOTOR CO. SPEED GLOVES
Finding women's motorcycle gloves can be challenging. As a woman, you are sometimes forced to try on motorcycle gloves that are unisex, as most are, and they just don't fit at all. Well, we suggest you try on a pair of our these Speed motorcycle gloves from England's 78 Motor Co. You won't be disappointed. Unless you have miniature hands in which case we recommend you take a look at some of our other women's motorcycle gloves that start super small. Those looking for a standard fit glove, these are a fantastic option for riding into summer 2020.
Every single panel is individually handstitched, yes you heard right, every panel. The detail in these gloves is phenomenal. The time and effort that goes into making this quality product made them an obvious choice for this list. Not only do these gloves look fantastic but they won't loosen, just soften. They have knuckle armour, perforations for airflow in summer and buddy tabs so you can pop them together when you're not wearing them. What we love best about them is the high cuff and its top quality Velcro closure. This means they will stay safely secured when you need them to and can still be tucked neatly into a sleeve for riding comfort. On top of all that they come in a wide range of colours so you can pick a pair that match your moto outfit!
Although 78 Motor Co. didn't set out specifically to create women's motorcycle gloves these are still our pick of the bunch. If you asked us to talk about these gloves all day, we literally could!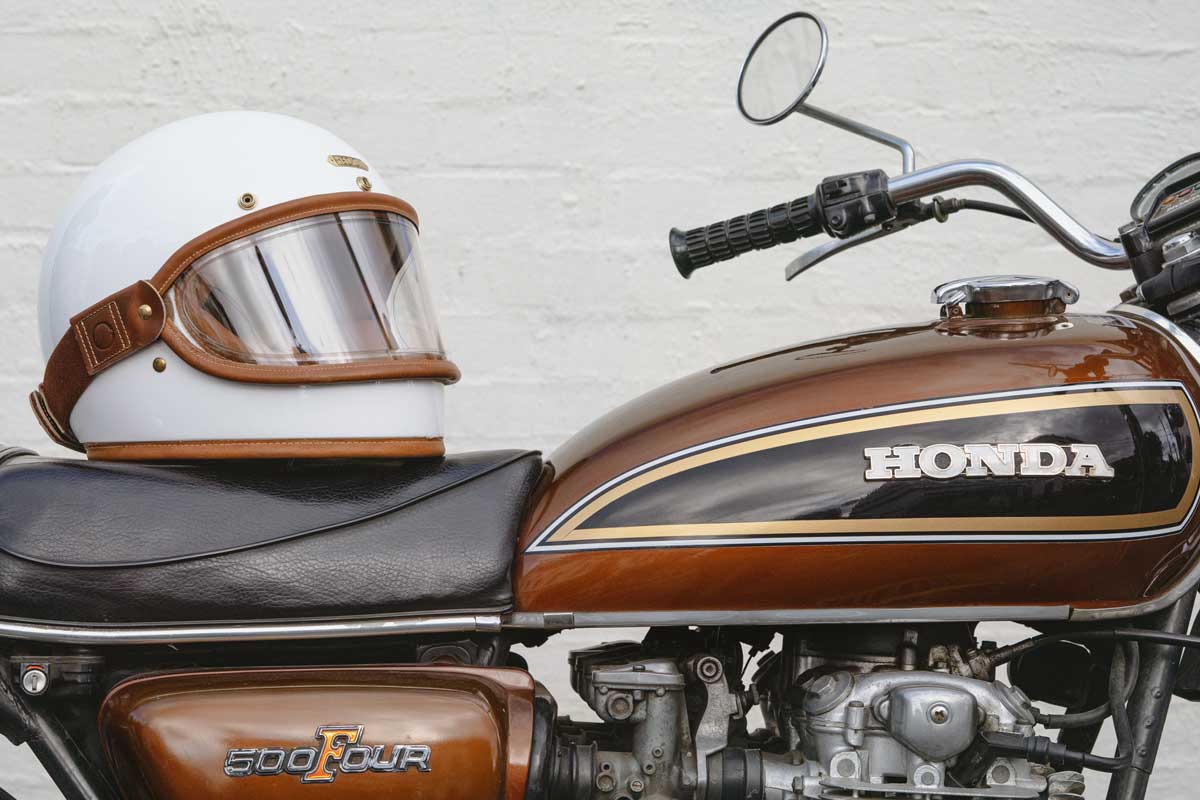 HEDON CLASSIC HELMET & GOGGLE VISOR
If you haven't heard of Hedon you might have been living under a rock. This helmet brand based out of London is one of the most exciting riding gear brands around. Their helmets are luxurious and designed to have a classic British style. They are so soft on the inside and quiet to ride in, fit nice and snug to your head and boast a field of view comparable to an open face. All these factors make Hedon's range a great option if you're searching for great looking women's motorcycle gear.
Above all that they look damn cool. You will carry and wear your Hedon with great pride! The paint quality and finishes are second to none. Hedon also recognise that everyone has different tastes which is why they are always bringing out new designs and the sexiest colour combos you could wish for.
Keep an eye out in 2020 for new colours and our hot tip for the coming year is to embrace the new  Goggle Visor option which is compatible with their existing Classic Helmet range. They clip on at the back and sit perfectly over the face opening. They also feature Hedon's signature anti-fog lenses. We love the innovative design, enjoy riding with this combo and we think this helmet/goggle visor look is just going to get hotter this year. Get the look!
REV'IT! EMERALD WOMEN'S MOTORCYCLE BOOTS
If you are looking to get new boots or upgrade in 2020 then we recommend a pair of these. We call them boot shoes! They have a cool sneaker style with the lace-ups and high tops. They're so good you will want to wear them with every outfit, but these riding boots are packed full of features to keep you covered while riding.
REV'IT! is never one to shy away from jam-packing their gear with features and the Emerald Boots are no exception. Hidden away inside these beauties are thermoformed toe and heel cups and reinforced ankle cups. These will not only protect your foot but they are anatomically shaped and assist with posture. As well as that these boots have a gusseted tongue to keep wind, water, and dirt out.
The REV'IT! Emerald women's motorcycle boots are also very easy on the eye in either black or taupe top grain cowhide and a tortoiseshell patterned heel. A reflective strip on the back and colour matched laces tie everything together nicely. These boots get 10/10 from us. We think everyone should consider adding this item of women's motorcycle gear to their moto wardrobe in 2020.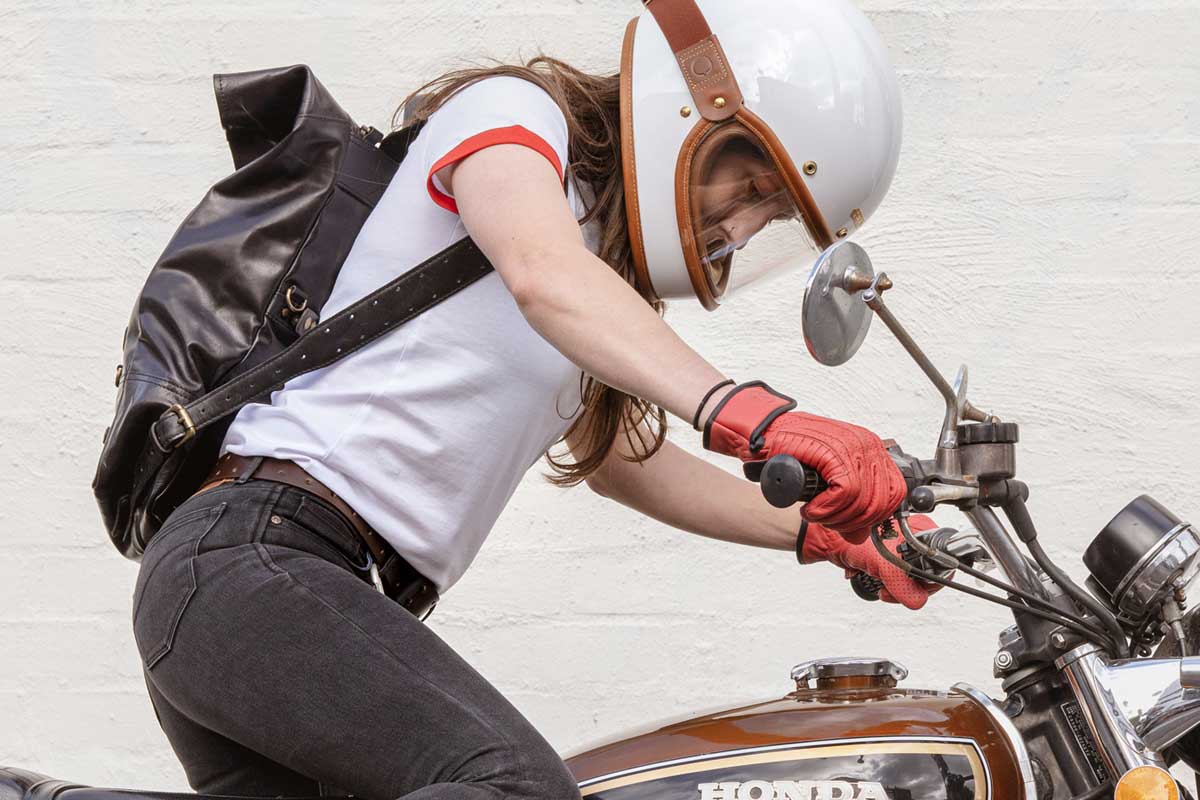 TRIP MACHINE BELT & ROLL TOP BACKPACK
Some of the hottest women's motorcycle gear accessories for 2020 are coming from Trip Machine. They are a small company based in Haryana, India and are handmaking their products out of premium leather. Hand made, hand-cut and hand-dyed by moto enthusiasts for our pleasure. Our top picks for 2020 are their Double Pin Belts and the Rolltop Backpack Panniers.
The Double Pin Belts are made from thick leather so they keep your pants where you want them which is always a plus. The design of the double pin belts is really beautiful. The double pinholes run the length of the belt which looks great but also means you have much more adjustability. They come in some amazing colours too like our favourite Army Green leather.
Last but not least is the Rolltop Backpack Pannier. It's a backpack, and it's a pannier! So comfortable with its wide leather straps you won't have it blowing around on your back even at high speeds and boy can you fit a lot in them! When you don't want to wear it as a backpack the straps can be tucked away so you can attach it to the frame of your bike as a pannier. It's so easy to change between the two and the quality and detail of this unique design really make it a stand out. It's one of those things that you will buy and use and then wonder how you ever lived without it.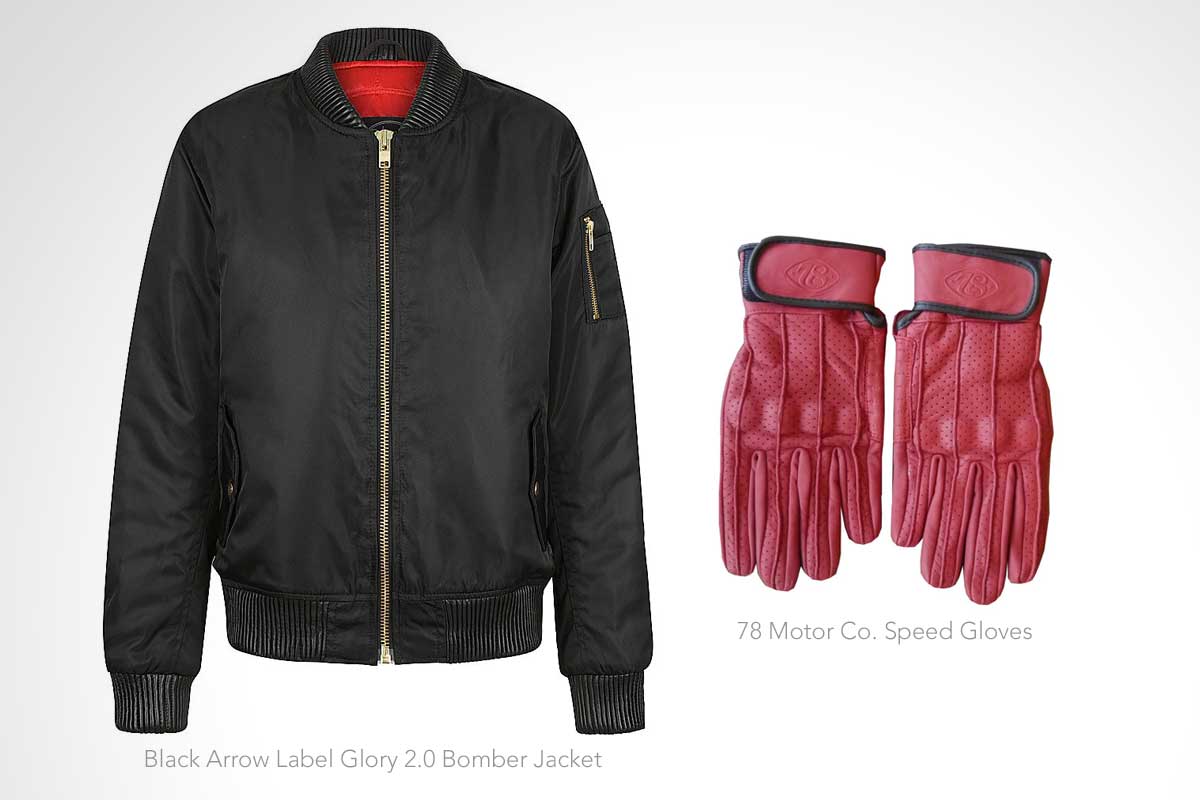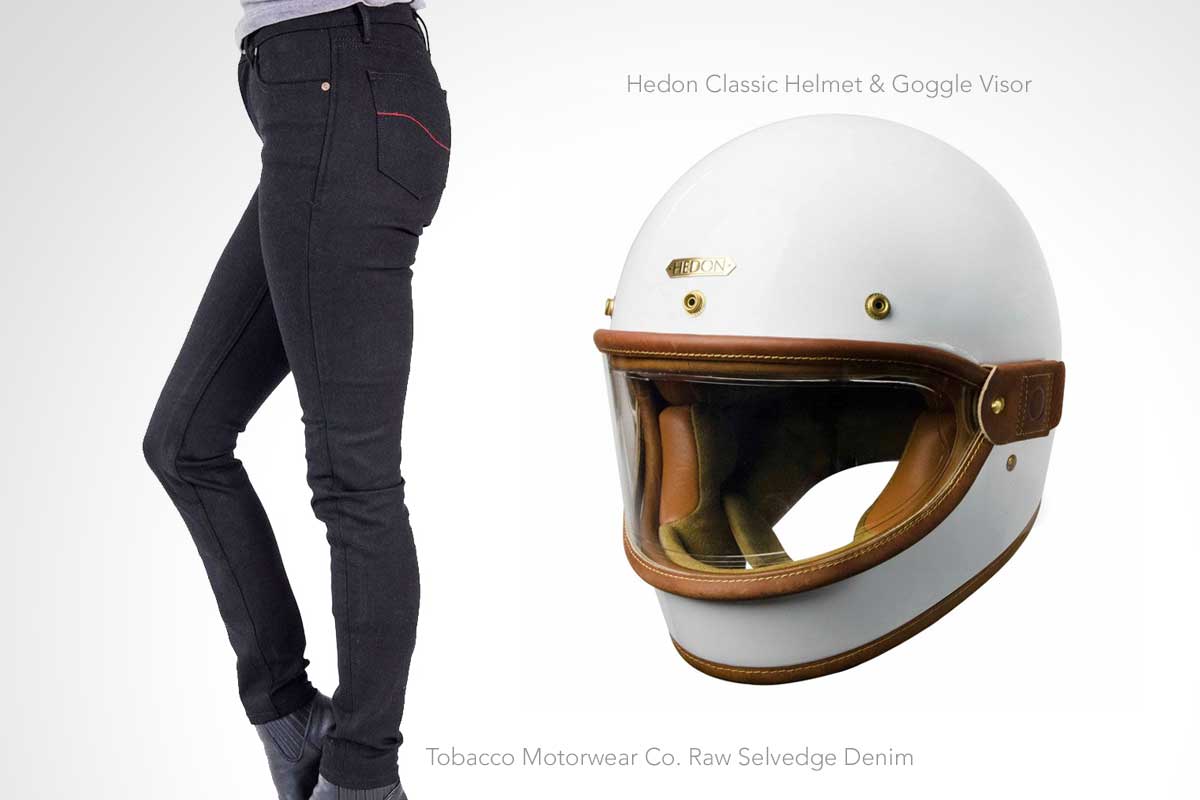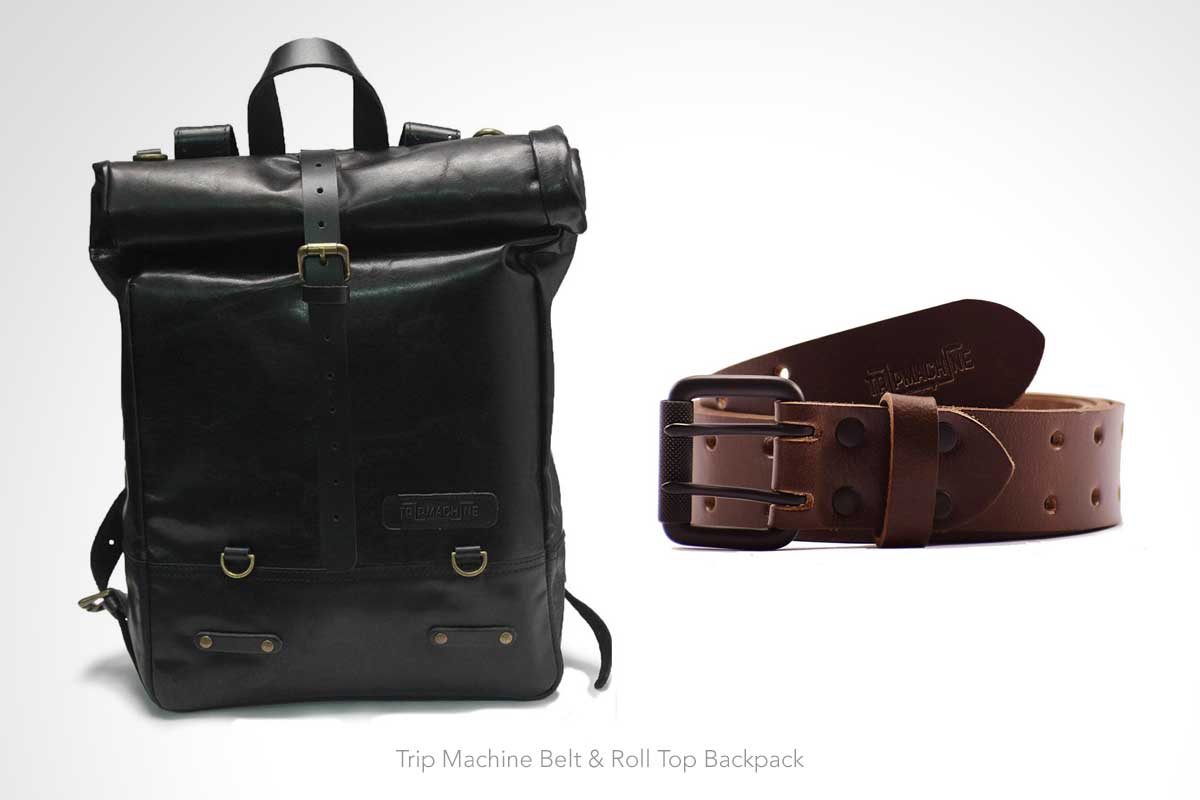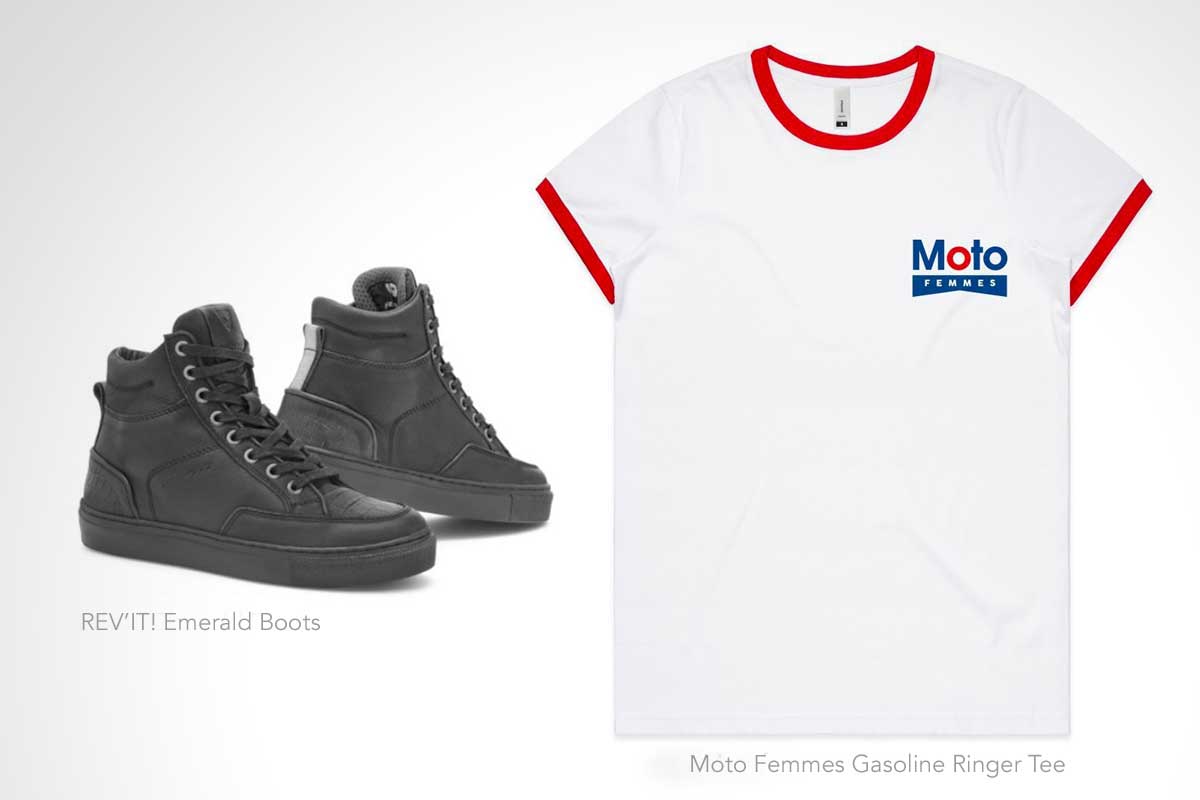 Special thanks to our model Simoen