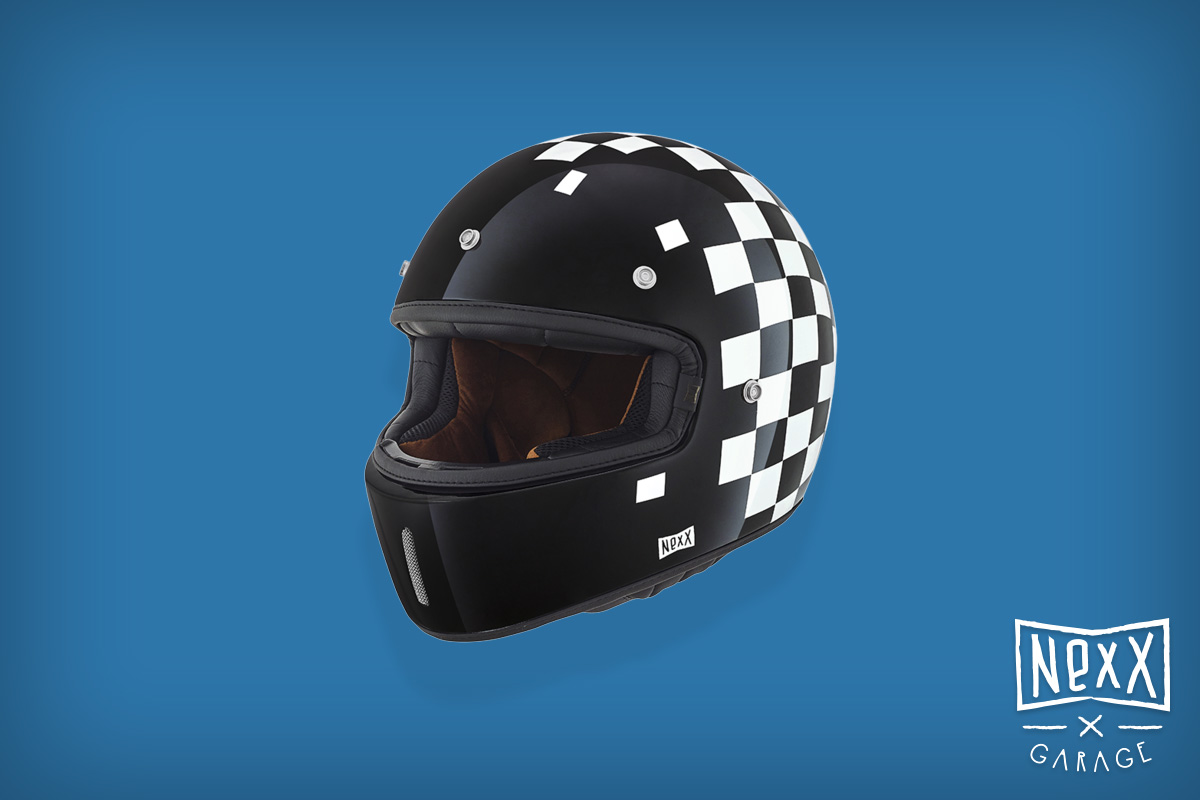 The Nexx Speedking incorporates all the same design features you'll find across their entire X.G100 series. The outer X-MATRIX design uses layers of fibreglass, organic fibres, aramid fibres and carbon materials to create a lightweight shell that exceeds ECE and DOT safety ratings. Helmet sizing is determined by the internal lining rather than exterior shell size and are available from small up to extra large.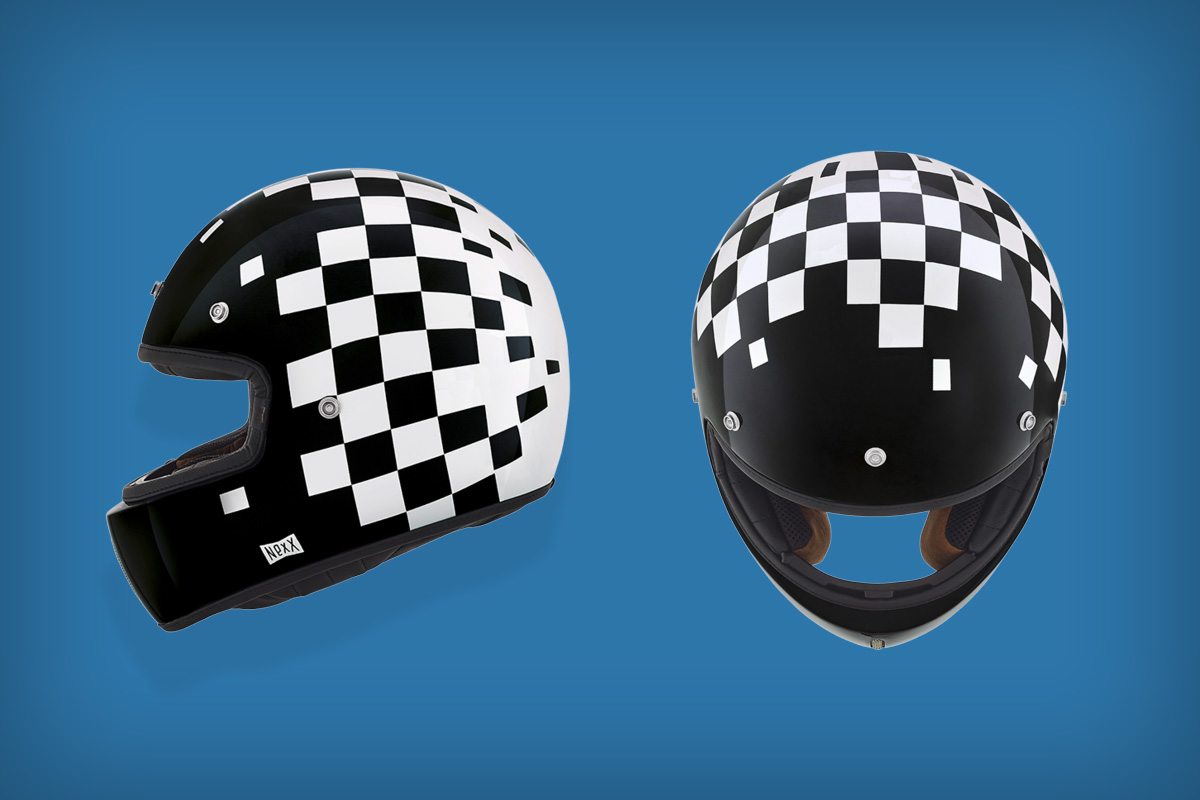 The 'Ergo' interior of the helmet is made from state-of-the-art fabrics for the ultimate in comfort and practicality. The anti-allergy, anti-sweat lining is both removable and washable so owners can replace worn items or clean them as desired. Other features include a Double-D-ring buckle, a removable brim visor and a 60% smoked lens.
If you'd like to know more about the X.G100 helmets check out our test review here.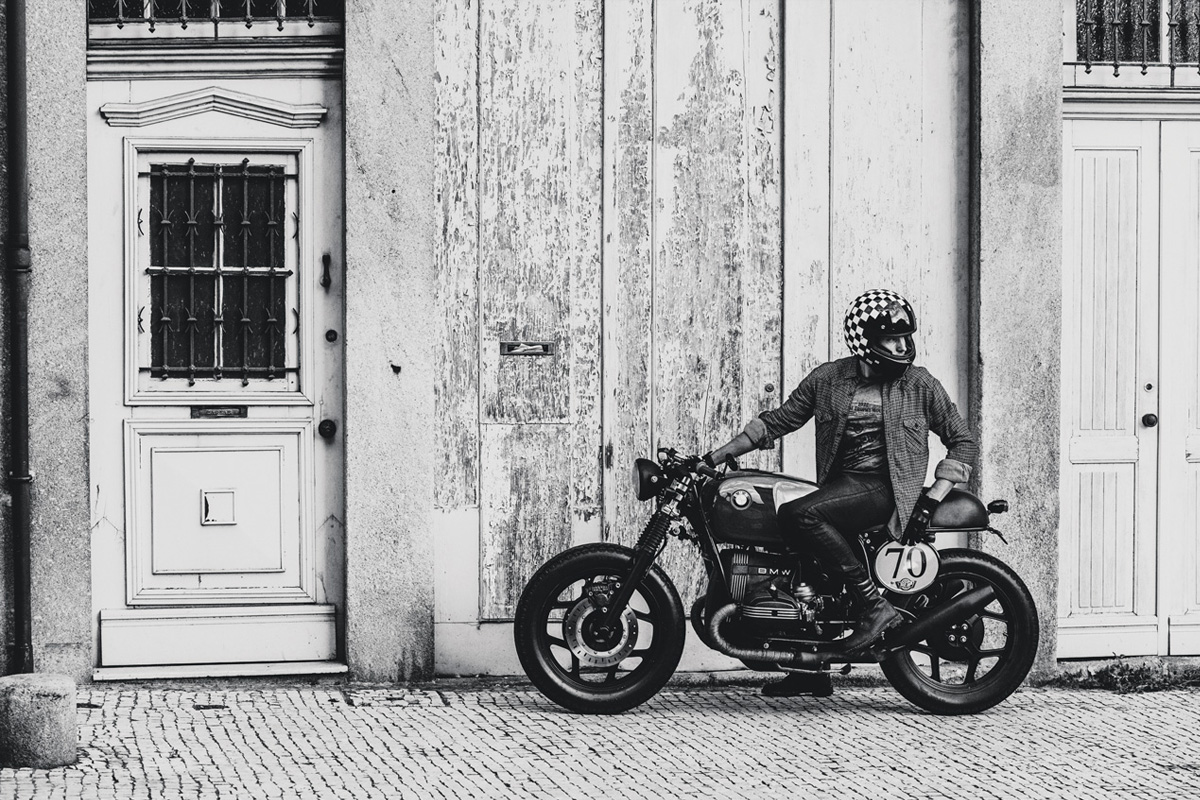 I've always thought of checkered flag decals on cafe racers as a tad cliched, but this Speedking helmet from Nexx has me thinking differently. The striking design moves away from standard checkered patterns by blending solid black into white using a checkered gradation that's both visually dynamic and retro styled. The Speedking helmet is new to Nexx for 2017 and forms part of their X Garage series, a project that was first developed in conjunction with Portugues workshop, Maria Riding Company.