In recent years flat track racing has taken the custom motorcycle world by storm. Sideburn magazine paved the way with their 'Dirt Quake' event in the UK. Now similar "run what you brung" events have popped up all over the world. Inspired by these events 100MPH has created this special Flat Track racing "Go Left" t-shirt and hoodie which are available now from 100mph.cc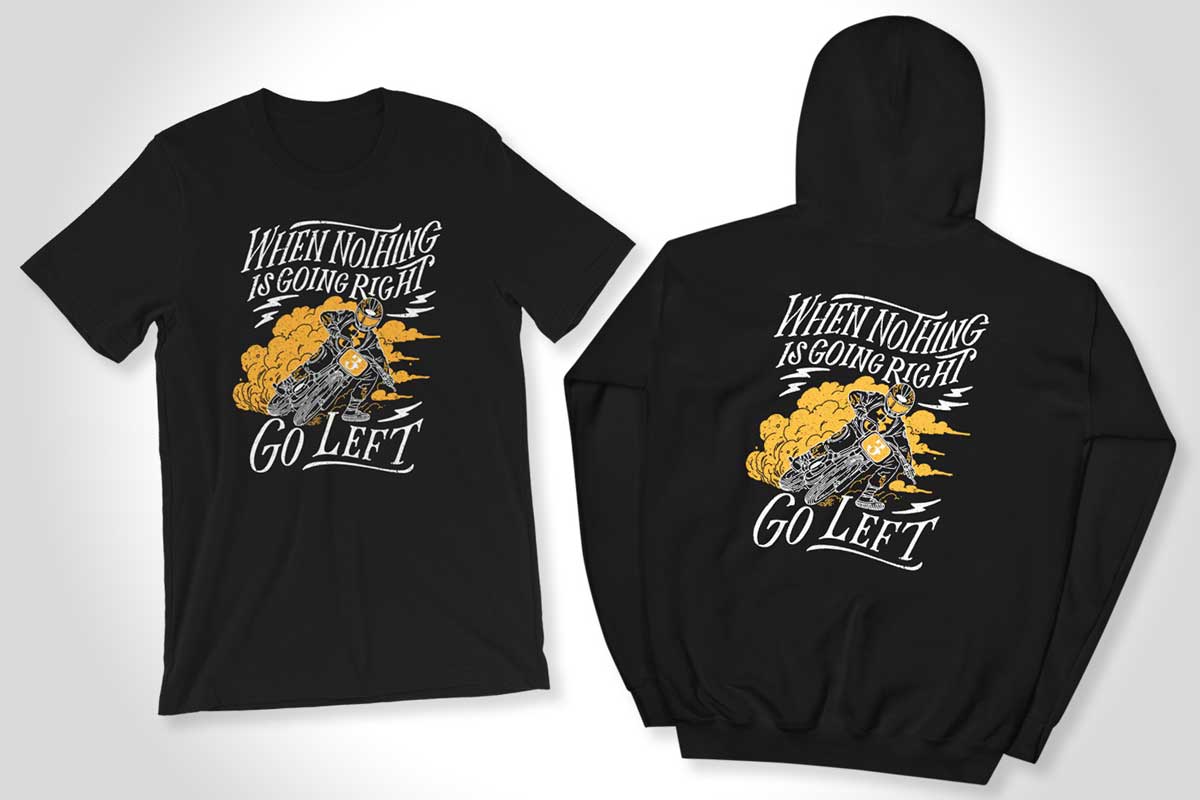 Flat track racing originated in the late 1920s and is one of the longest-running forms of motorsport. It gained popularity after the board track racing of the 1910s earned a bad reputation due to the number of fatal accidents and predictability of race outcomes. Similar to Speedway racing flat track races take place on dirt or loose surface tracks. Tracks vary in length from 1/4 mile to 1 mile and are generally oval-shaped. Racing is done in a clockwise direction with racers battling for both traction and a place on the podium.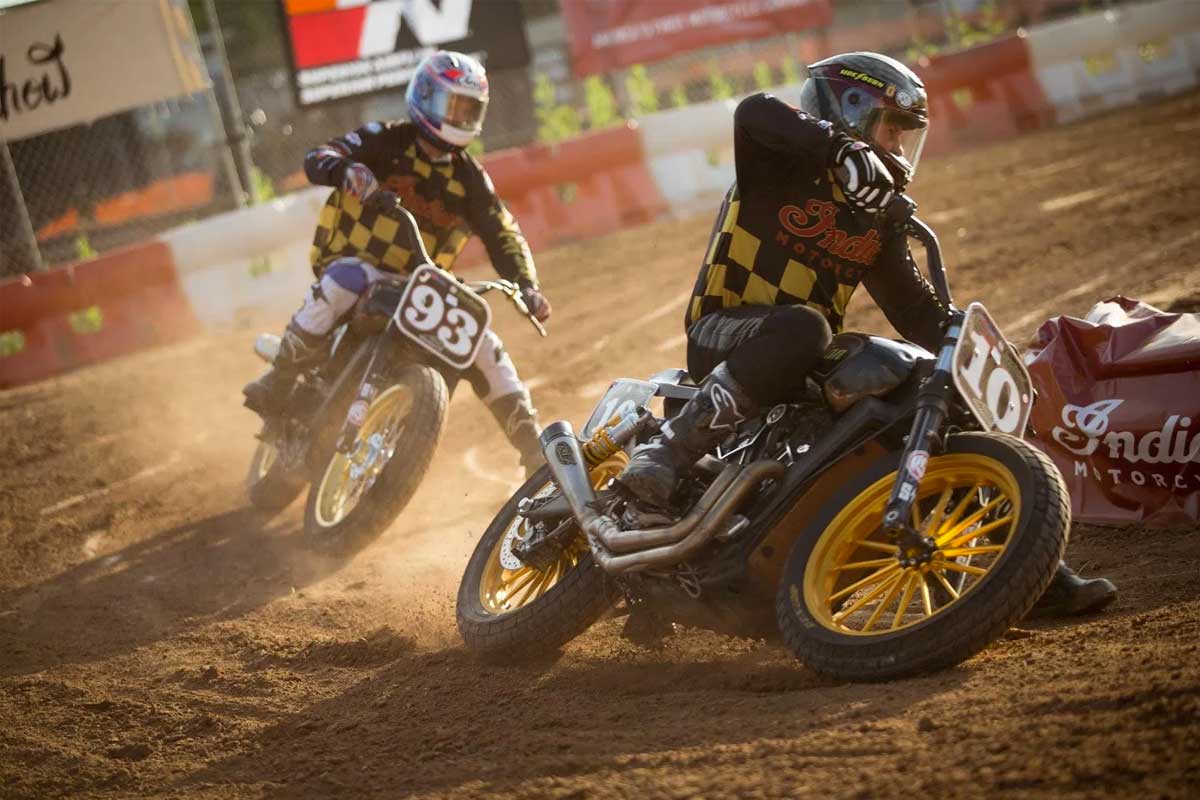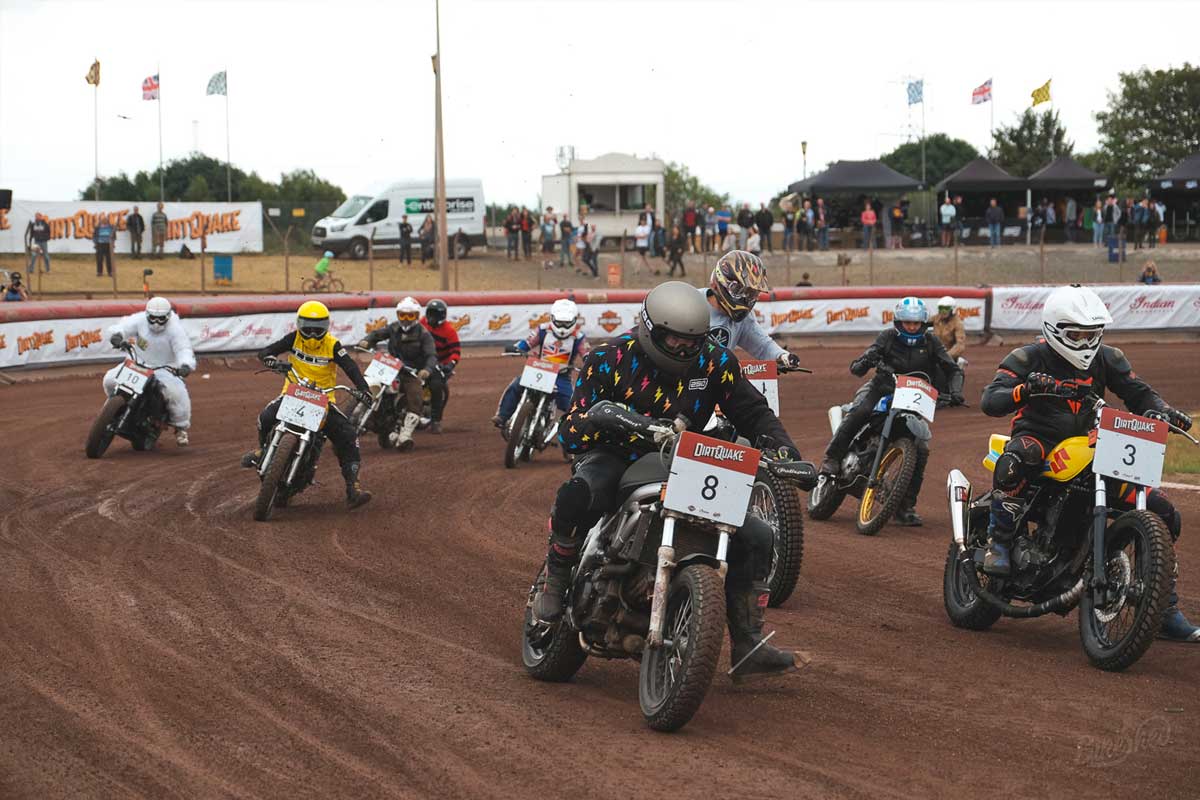 Many consider motorcycle racing a way of escaping the daily grind. 100MPH have celebrated this with the slogan "When nothing is going right, go left!"; a play on the anti-clockwise direction of flat track racing. The design is available on either a 100% cotton t-shirt or a unisex heavy blend hoodie. Sizes come in S through to 3XL.