If there's one thing I love to see in the custom motorcycle scene it's a good sense of humour. One individual who's bringing his own "Why so serious?" attitude to the custom scene is the man behind Death Spray Custom, David Gwyther. He's applied his unique custom paint schemes to everything from Nascar racers to bicycles, car bonnets, helmets, and motorcycles, with each piece being as unique and tongue in cheek as the last. So what does a guy who paints colour blind tests on helmets and stitches anatomically correct organs to his race leathers ride? A very serious 1959 Norton Dominator.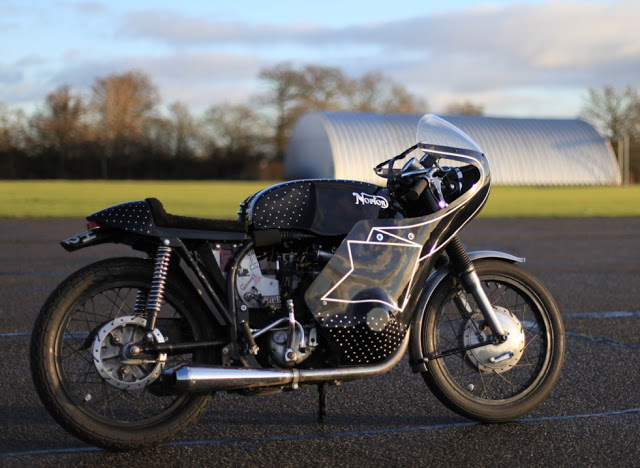 The Dominator was developed as Norton's drawcard against Triumph's Speed Twin in 1948. With Norton's 500cc parallel-twin nested in a featherbed frame the Dominator was a force to be reckoned with. As it turned out the Dominator was such a well-designed package that it paved the way for the next 30 years of motorcycles produced by Norton…that's pretty bloody serious.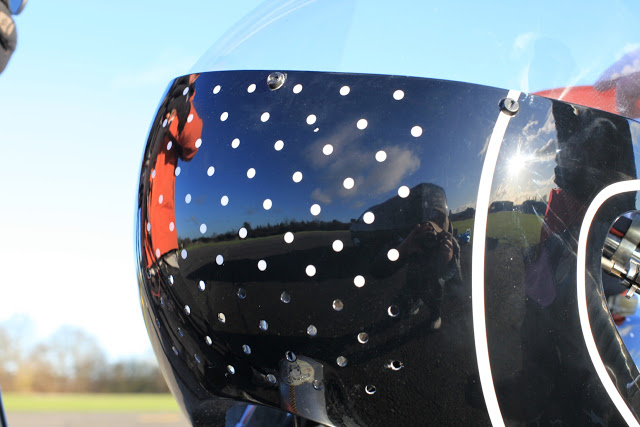 David's 1959 'Dommie' sports the larger 600cc engine used in later models which produces around 31bhp. The DSC Dominator's engine remains in stock form aside from a single Mikuni carb conversion so power output sits around the original factory figure of 31bhp. The chassis of the bike also remains primarily stock apart from the changes David has made to the bodywork and controls.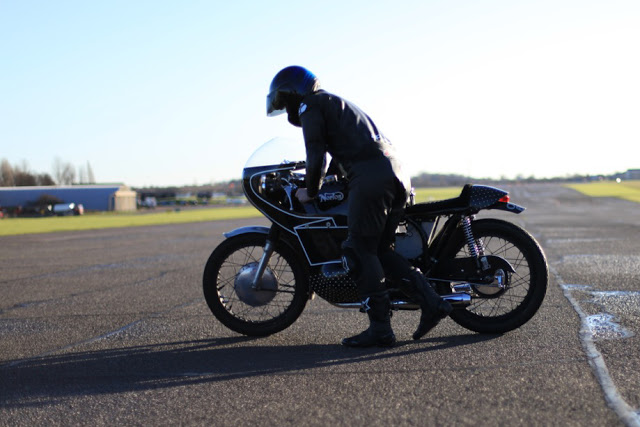 "The featherbed frame and slim tires are an incredible handling combination, and as the cliche goes, there's nothing like an underpowered, British, oil leaking motor to stir the soul."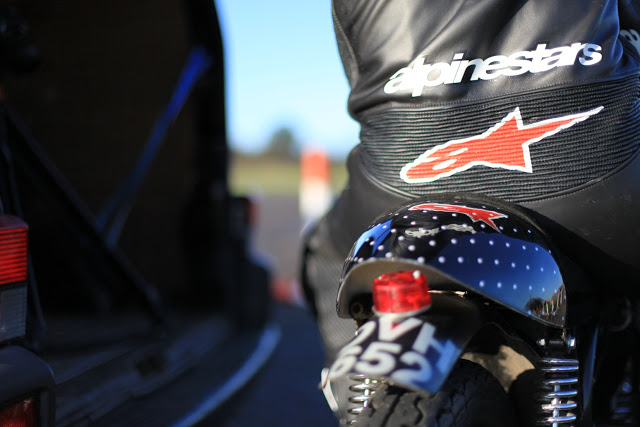 A set of custom rear sets position his feet for more aggressive action on the bends. An aluminium race tank and Manx seat replace Norton's original factory parts and a replica Honda CR750 race fairing was narrowed and trimmed to fit the Norton's skinnier dimensions. To balance the bike David has also added a centralized oil tank in front of the rear wheel. To add a touch of DSC frivolity to this milestone in Norton's history David has laid a white on black polka dot paint scheme on the bike and wrapped a banner graphic across the front fairing.