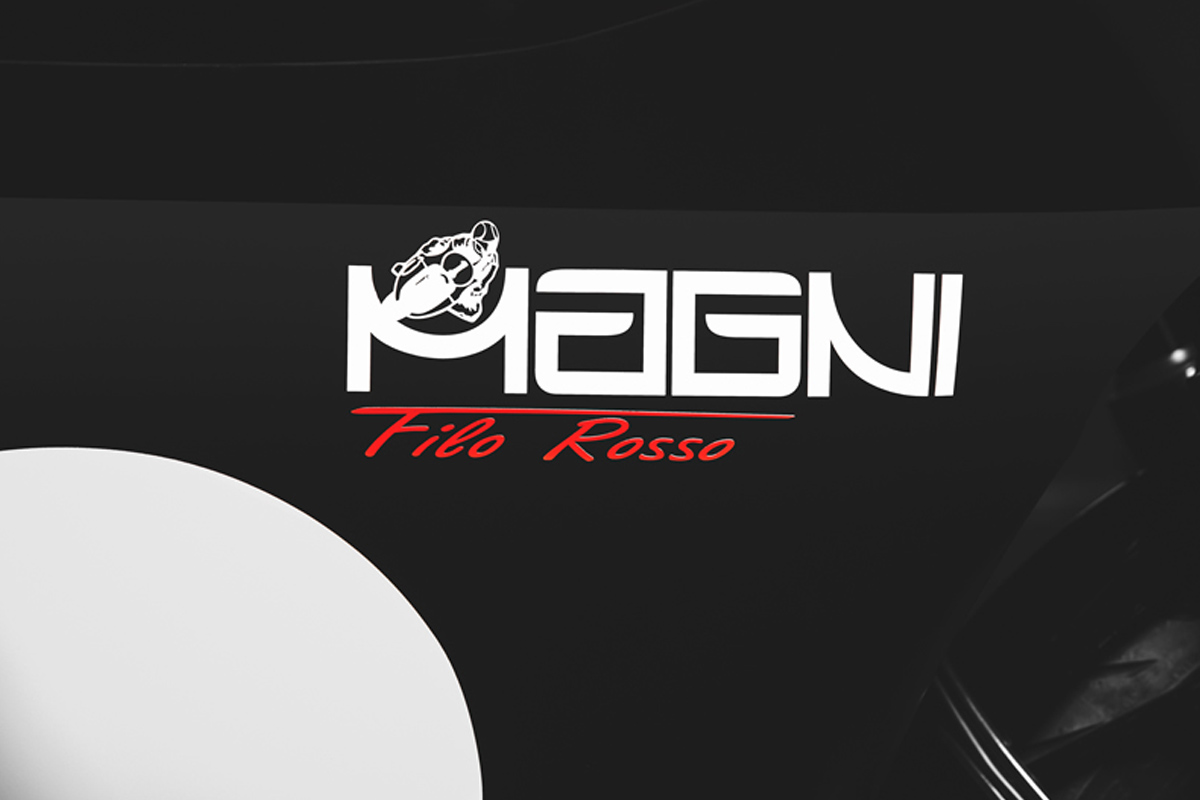 A race-bred motorcycle brand
Magni Motorcycles was formed by Arturo Magni in the late 1970s. Prior to forming the company, Magni worked as an engineer developing racing engines for Gilera and MV Agusta and both enjoyed huge successes thanks to his contributions. At the time of Magni's retirement as Director of Racing at MV Agusta, he had an astonishing 75 world titles and literally thousands of wins in other racing classes under his belt.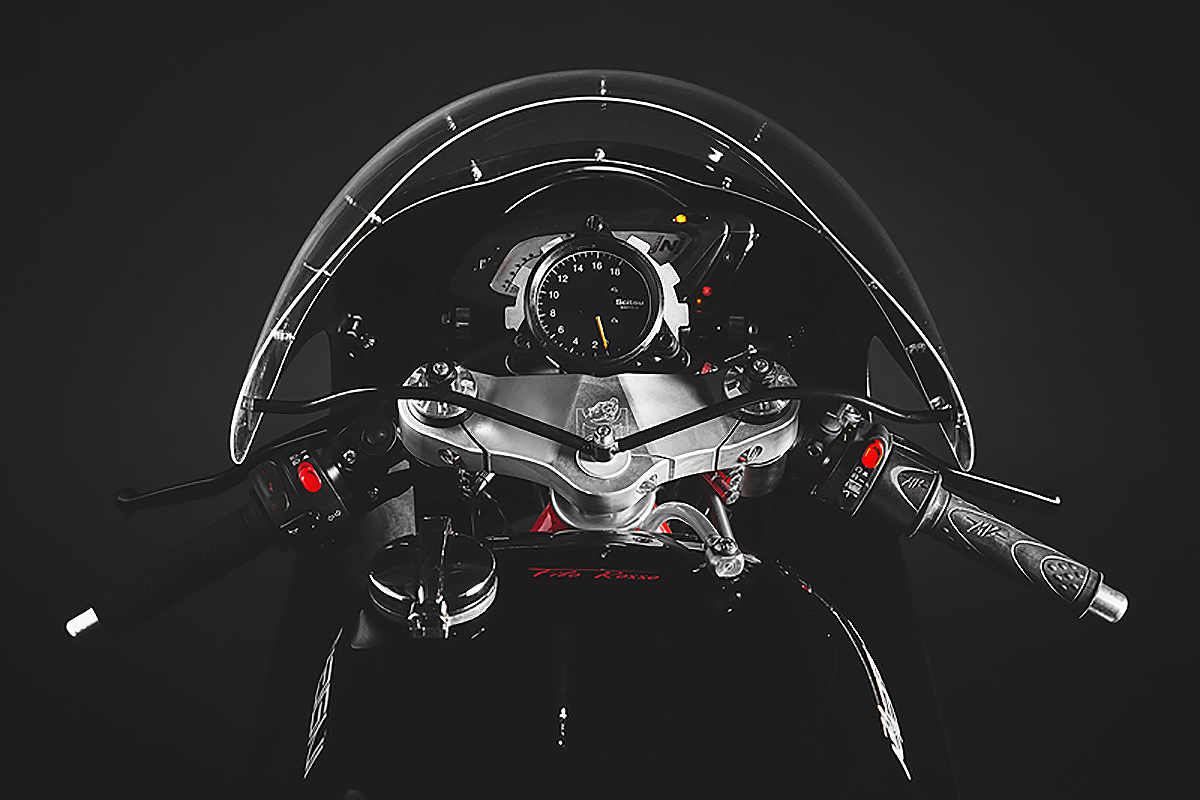 A few years later Arturo launched Magni Motorcycles with his sons and began developing bikes featuring their own frame designs and performance upgrades based on 750cc MV Agusta engines. When MV engines became scarce they turned their attention to Moto Guzzi, Honda, Suzuki, and BMW. Then almost 30 years later 2014 under the watchful eye of his father, Arturo's son Giovanni developed the first Filo Rosso, a visually accurate reproduction of the machines his father developed during his racing years.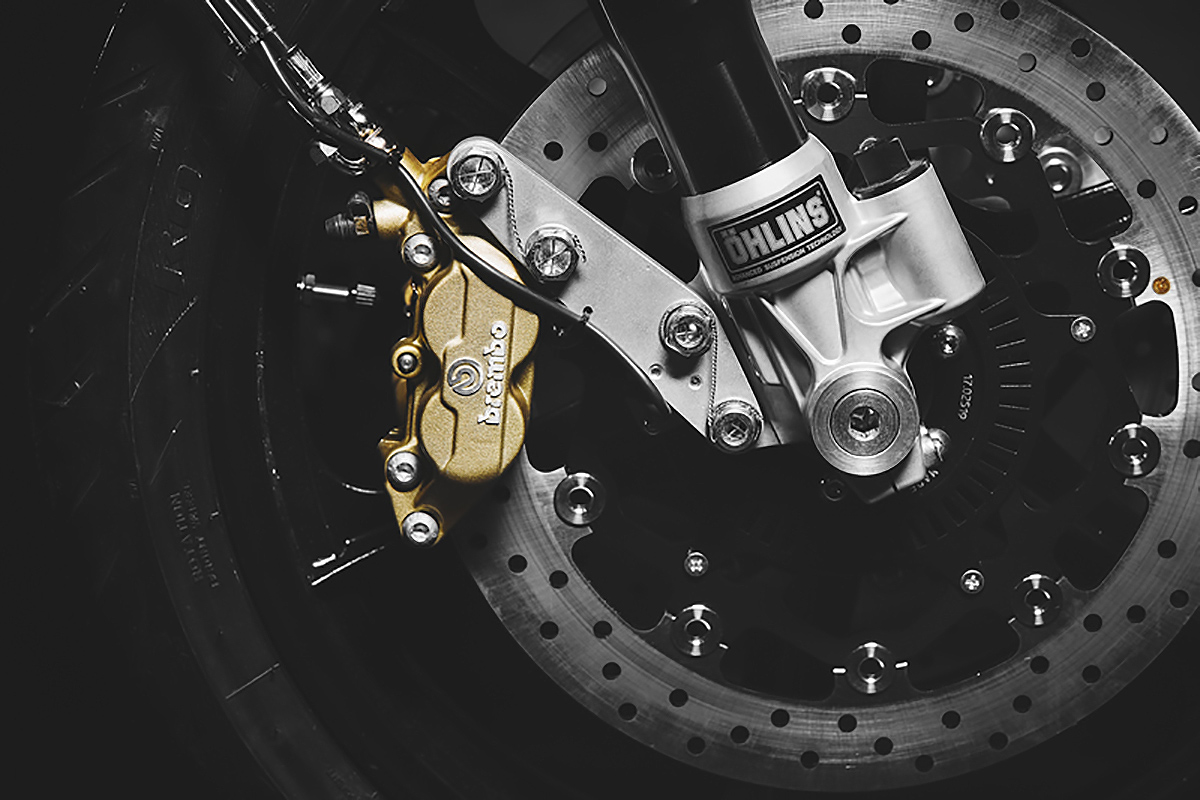 Available in any color as long as its black.
The Filo Rosso Black Edition is a limited production version of the 2014 Filo Rosso. Magni has stepped away from the unmistakable red and silver MV livery for a much more sinister looking black on red edition. Beneath the Stygian paint that covers the bike's bodywork, you'll find hand formed aluminum that is a testament to the work that goes into building each one of these race-bred motorcycles. Dig deeper and you'll find a chromoly, double cradle frame of Magni's own design.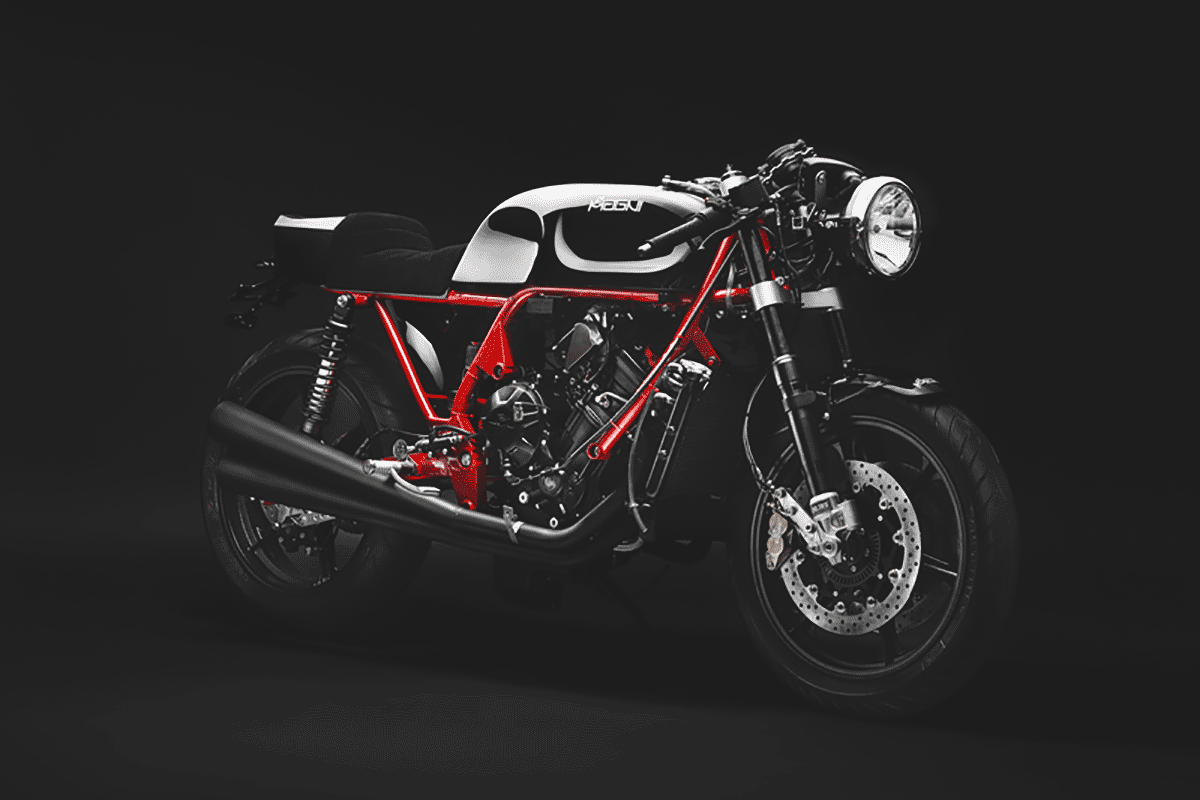 When it comes to classic styling the Filo Rosso is 99% on point. The design of the fairing, fuel tank, and tail was directly influenced by racing machines of the sixties and there's no sign of ill-matching modern components or gadgetry anywhere. For the bike's suspension, Magni opted for a setup with a period correct appearance. Upfront you'll find a conventional Öhlins hydraulic fork and in the rear fully adjustable shocks. The wheels also ooze classic track style, forged from lightweight magnesium and wrapped in purposeful Metzeler Roadtec Z8 rubber.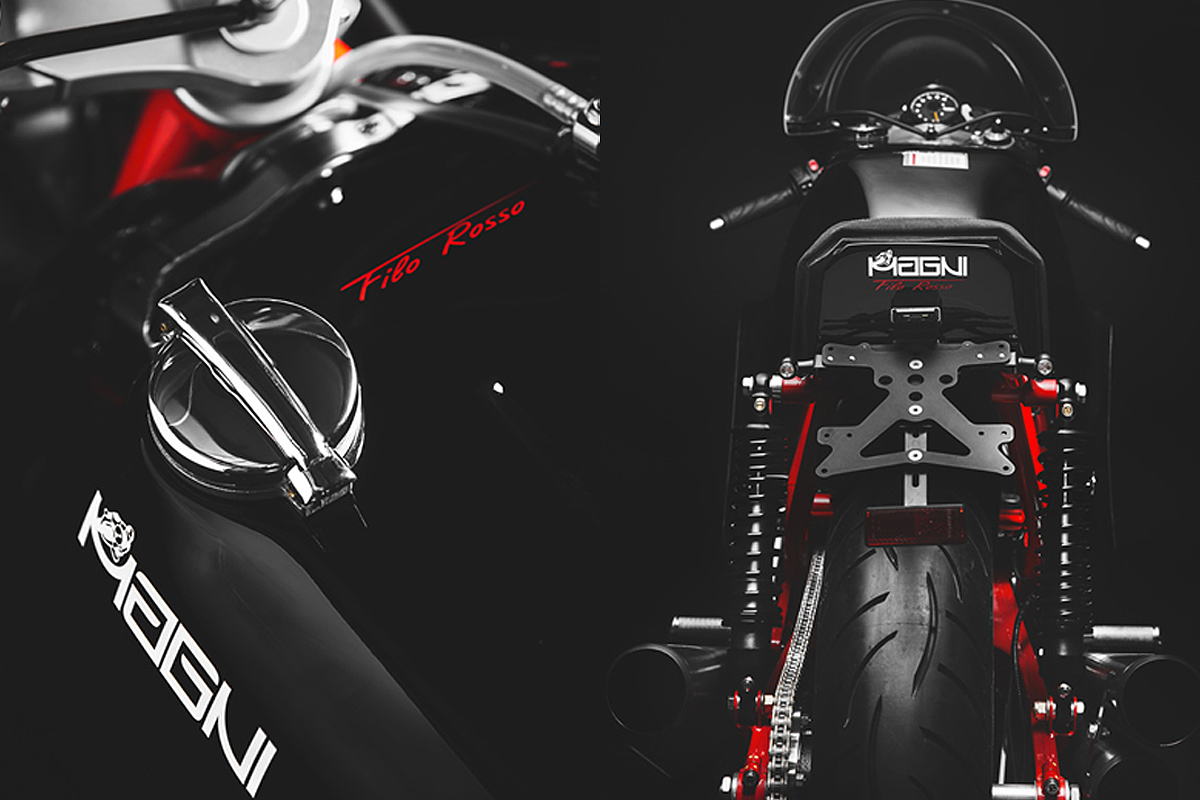 A powerhouse of modern performance
Hidden away beneath the Rosso Black's classic exterior is a distinctly modern power plant. During the development of the Filo Rosso Giovanni Magni returned to his fathers racing past by acquiring the rights to fit the bikes with MV Agusta engines. The engine he chose was the 800cc Brutale triple boasting a respectable 125bhp. Thanks to its lightweight construction the Filo Rosso tips the scales at a measly 160kg allowing riders to get the most out of the triples power. Add to that a specially designed 3-into-3 all black exhaust system and modern brake set up from Brembo and you're all set for one hell of a wild ride.
Sure there are a few modern looking touches on the Filo Rosso Black like its CNC machined alloy triple clamps and switchgear, but on a bike that looks this close to a classic racer, I am prepared to forgive such minor variances. Mainstream manufacturers please take note, this is the epitome of a what a modern classic should be.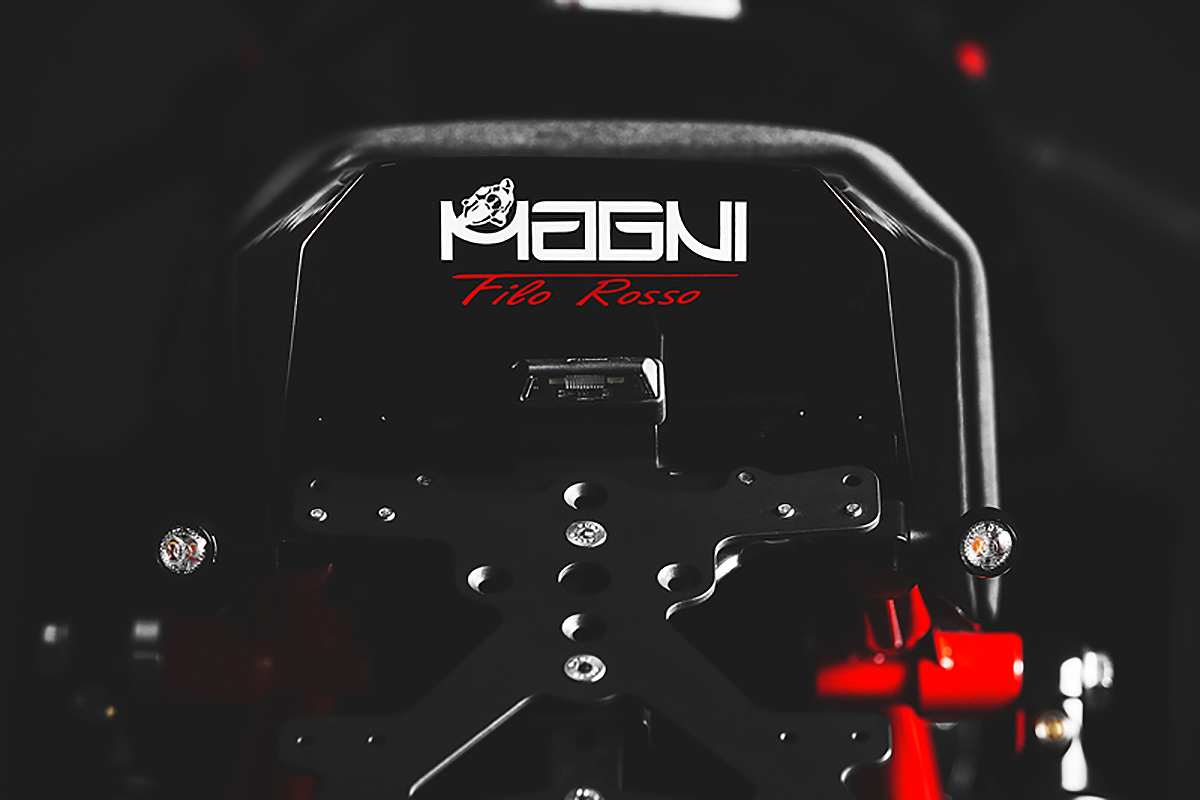 As much as I can't get enough of the modern classic trend sweeping the world of motorcycle manufacturing right now, many of new bikes miss their mark. Technologically they're amazing, however, no matter how classically inspired they are many fall short of being truly classic looking machines. Instead, we end up with neo-retro styled motorcycles that are a mix of modern components beneath classically styled bodywork. This is almost certainly a product of cost limitations and something that can't really be criticised. In the world of limited production, bespoke motorcycle manufacturing things play out a little differently. Case in point the Magni Motorcycles Filo Rosso Black Edition.