Now that Norton Motorcycles is finally in good hands we're looking forward to seeing great things from the legendary British marque. Now under the wing of Indian motorcycle manufacturing giant, TVS Motor Company, Norton has 100 million pounds of funding under its belt. One of the first things they've allocated that cash towards is a new 73,000sq ft headquarters in Solihull, UK.
TVS are calling it "the most advanced facility in our (Norton Motorcycles) 123-year history". The new facility features a state of the art production line, houses offices for their design and management teams and contains a showroom where visitors can not only see the latest models on display but also peer into the servicing and production areas.
As part of their commitment to honouring Norton's roots, TVS has also amassed a collection of 55 classic Nortons, several of which can be viewed at the Solihull HQ.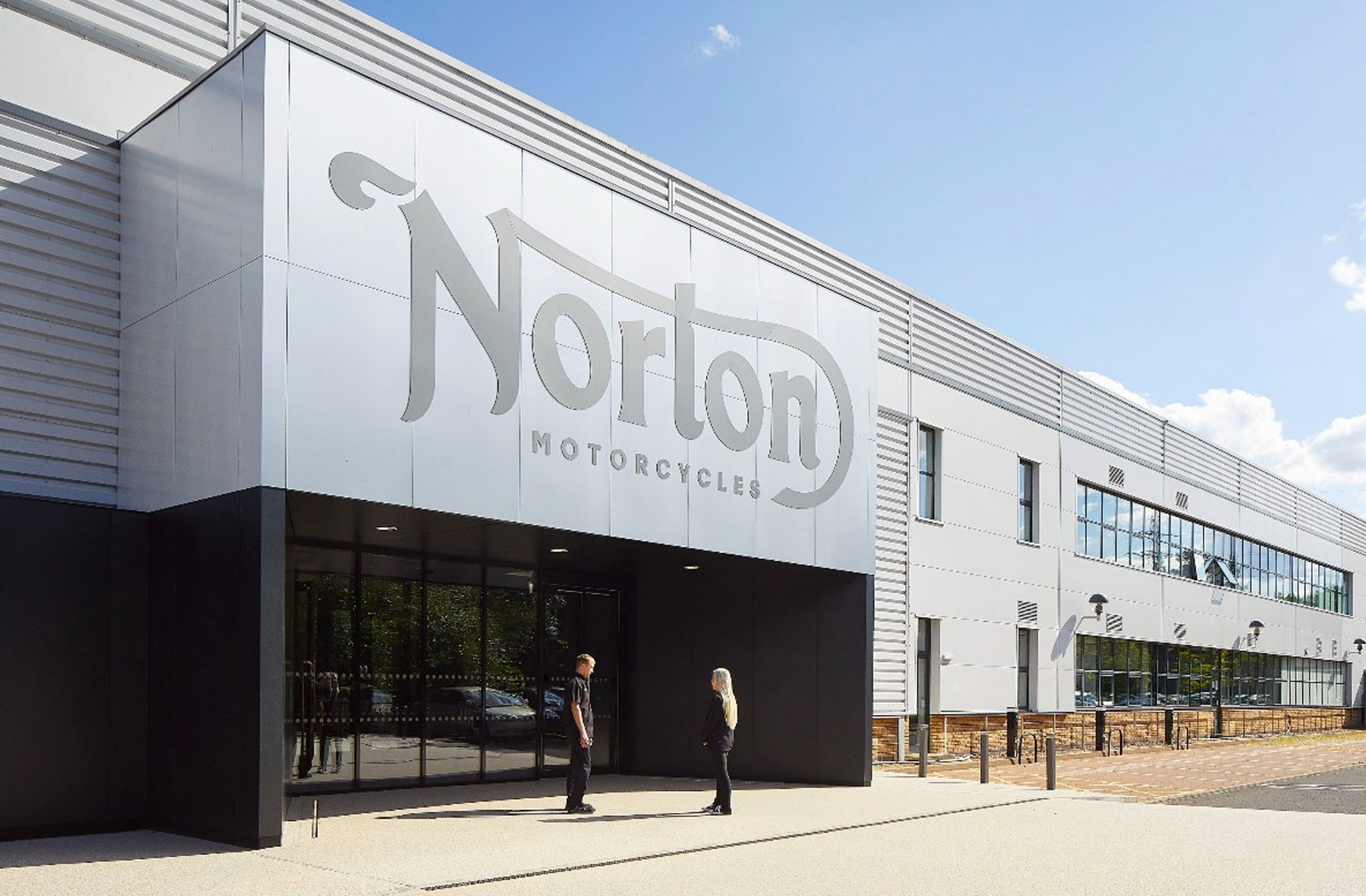 Spanning some 76 years of Norton Motorcycles' history the 'Heritage Collection' features motorcycles built between 1916 and 1992. The collection contains several special models which make a visit to the facility a must for any Norton fan.
Among the 55 motorcycles in the exhibition, notable models include a rare, 1 of 53 Norton DT Speedway from 1930 and a Model 1 'Big four'. The latter was company founder James "Pa" Norton's favourite bike and he rode one 3,000 miles across Africa in 1921. Visitors can also view a very special 1968 Norton Atlas Police motorcycle which was used for Royal Family escorts. During its service to the royal family, the Atlas was ridden alongside the Queen, the Queen Mother and Prince Charles.
Amazingly all 55 of the motorcycles in the Heritage collection were purchased from a single collector and enthusiast. Ian Loram had amassed his unique collection over a period of 2 decades and Robert Hentschel, CEO of Norton Motorcycles, says the company jumped at the chance to buy the collection from him when the opportunity arose.
"I started collecting Norton Motorcycles in the late 90s and would take every approach to not miss an opportunity to buy a rare Norton on sale," says Loram. "So many of these bikes hold a very special memory but it's now a collection for the headquarters to enjoy."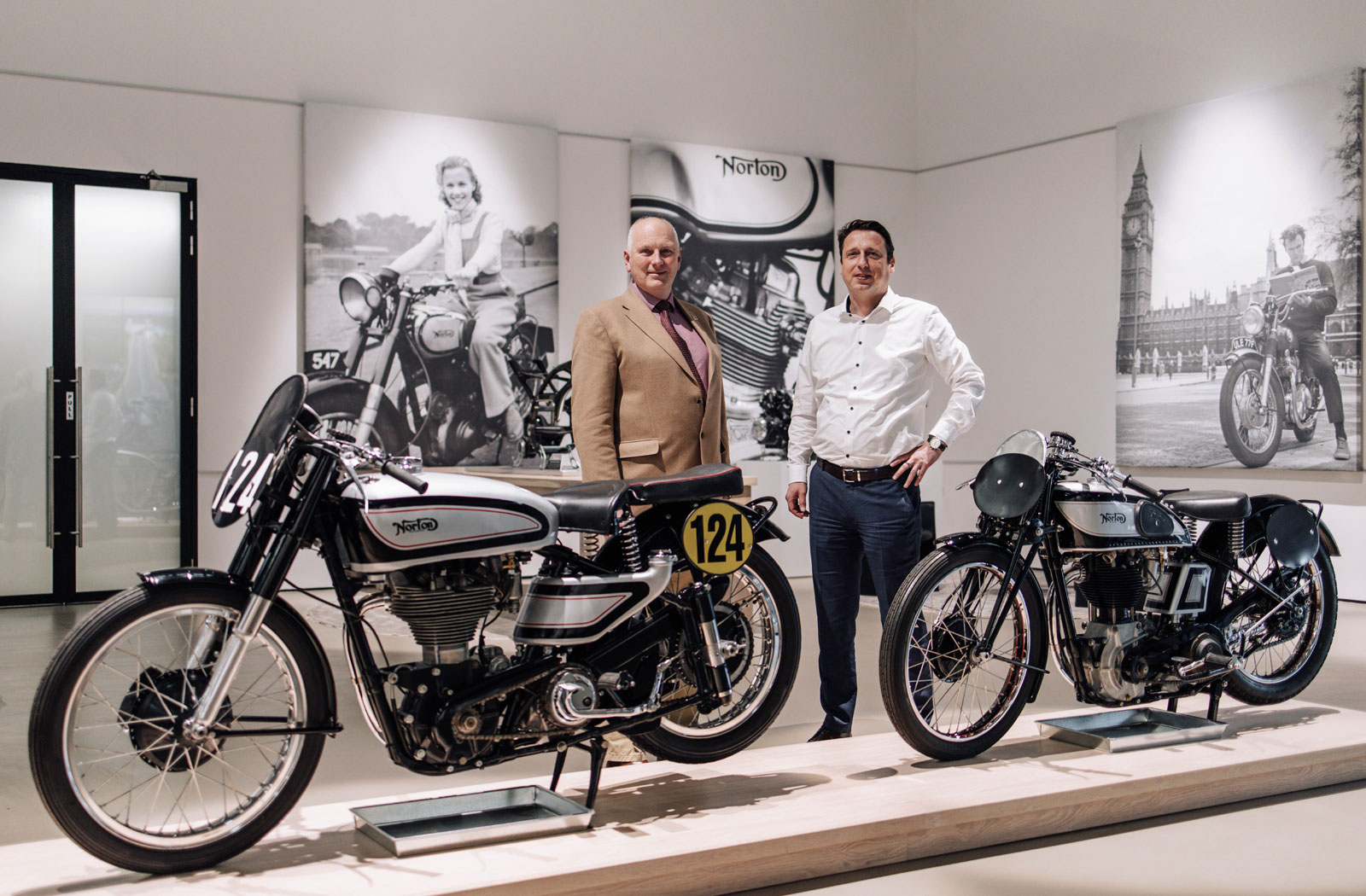 "It is highly unusual for any major manufacturer to have the chance to purchase such a large, high-quality collection that represents the history of your brand, all in one go," said Norton CEO Robert Hentschel. "Norton has a near 125-year history that is unrivalled in the motorcycle world – and one we want to celebrate now and in the future."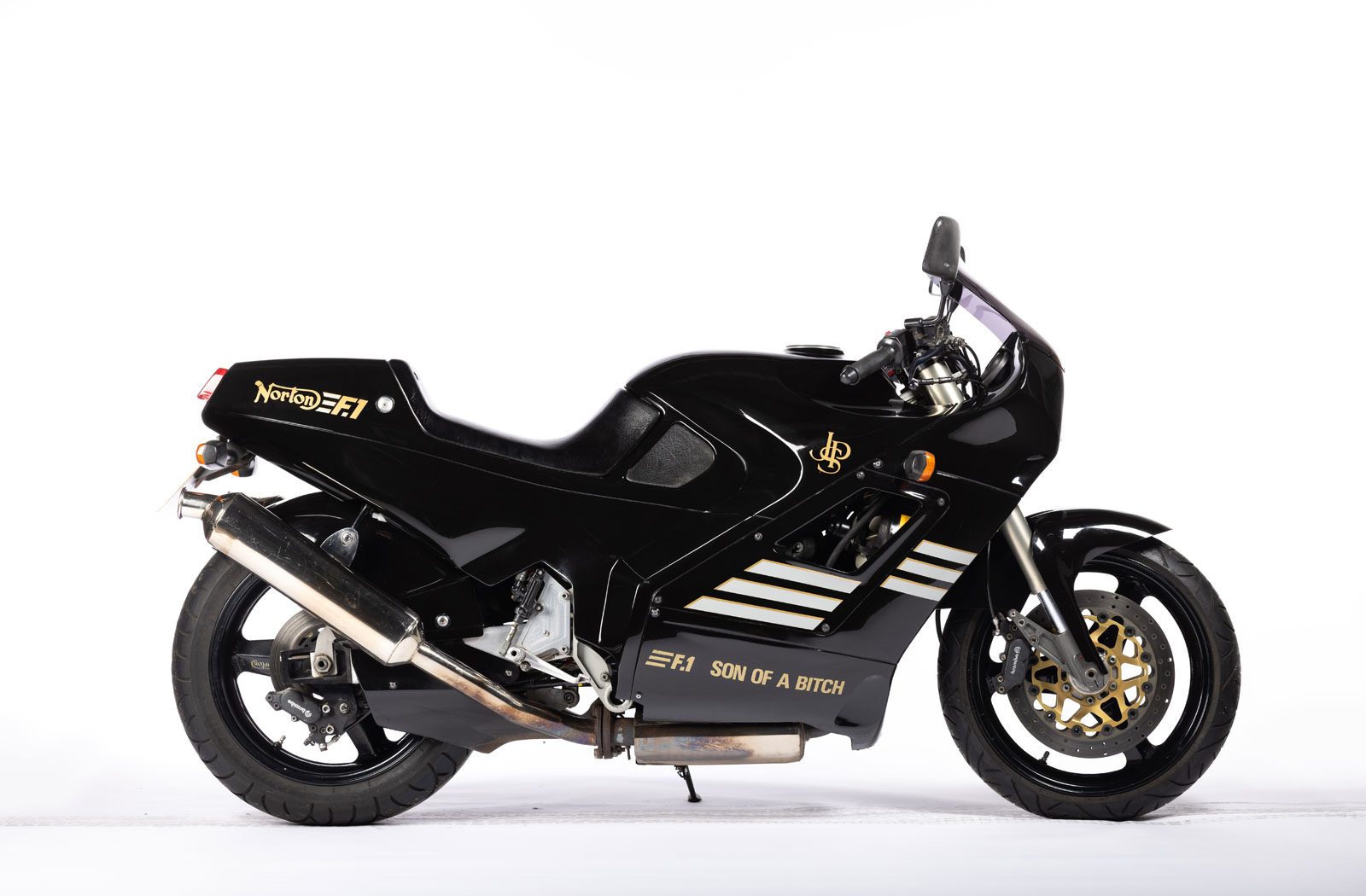 Another unique member of the Norton Heritage Collection is a road-going version of the 1990 Norton F1 Rotary. This bike was based on a Norton RCW588 racer and is powered by a 588cc liquid-cooled twin-rotor Wankel engine. Dubbed the 'Son of a bitch' it featured John Player inspired livery, race-spec suspension and an all aluminium frame. The F1 made a lasting impression when it won its debut race at Brands Hatch.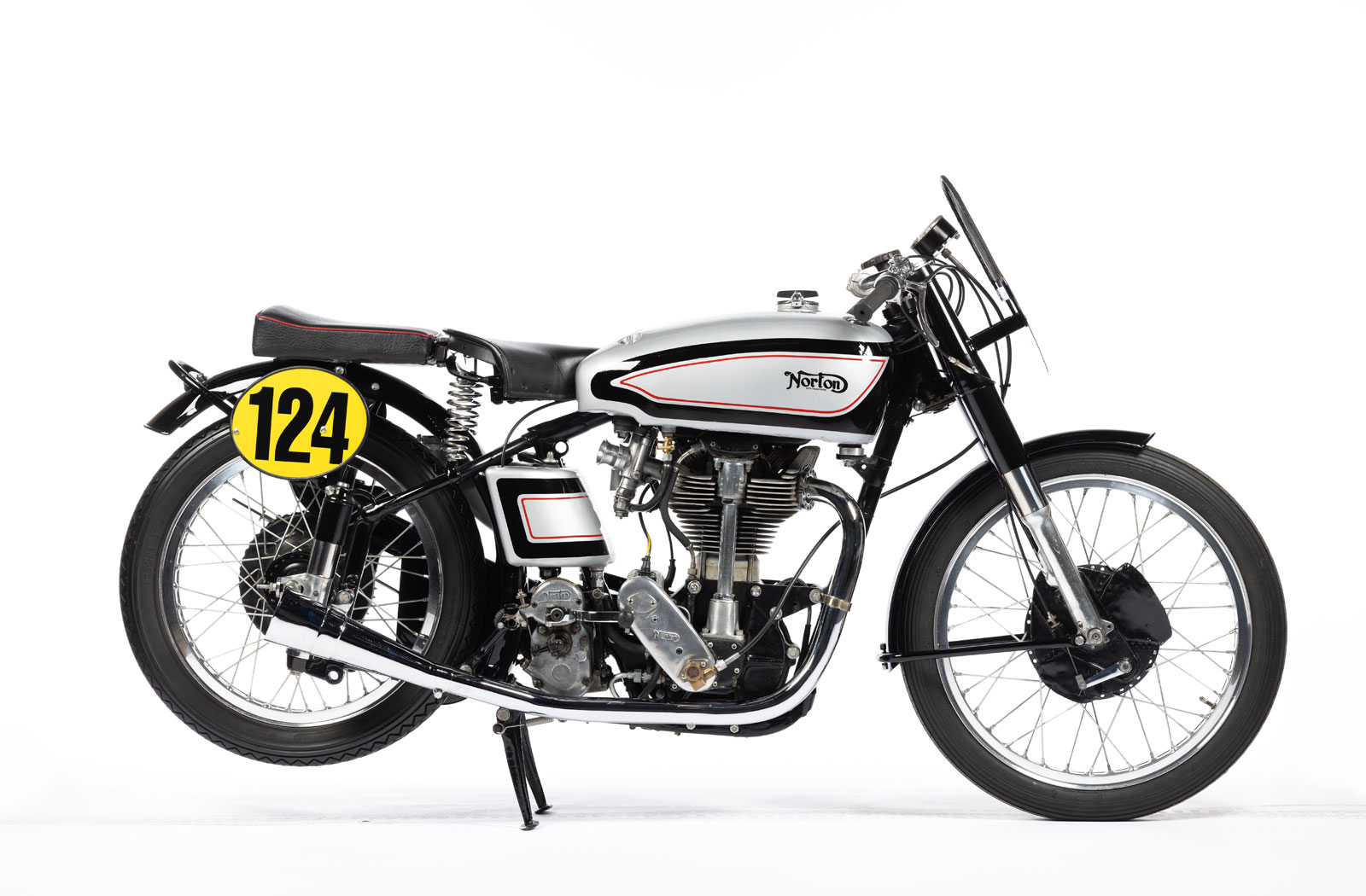 1950 Norton Manx race bike
Other models in the collection include a rare 1 of 200 1929 CJ350 designed by Walter Moore. One of only 6 remaining saddle tank racing 1929 Norton JE350s and an immaculately restored 500cc 1938 Norton Clubman International. The iconic Norton featherbed frame also plays a significant role in the exhibition and can be seen on several models including a venerable 1950 Norton Manx race bike.A small selection of the entire collection can be viewed now at Norton Motorcycles headquarters on Solar Park Highlands Rd, Solihull in the United Kingdom.