The new 2021 Rev'it! Dirt Series riding gear collection is aimed squarely at the adventure rider segment. However, amongst the range they describe as 'modular' are several items that will appeal to a broader spectrum of riders. One item, in particular, is the Rev'it! Barrier Rain Smock.
All around the world, there are certain times of the year when the weather is unpredictable. On days when you can't determine if it's definitely going to rain or not it pays to be prepared. The Rev'it! Barrier Rain Smock is an easily packable, lightweight weatherproof solution for those who like to travel light and ride free.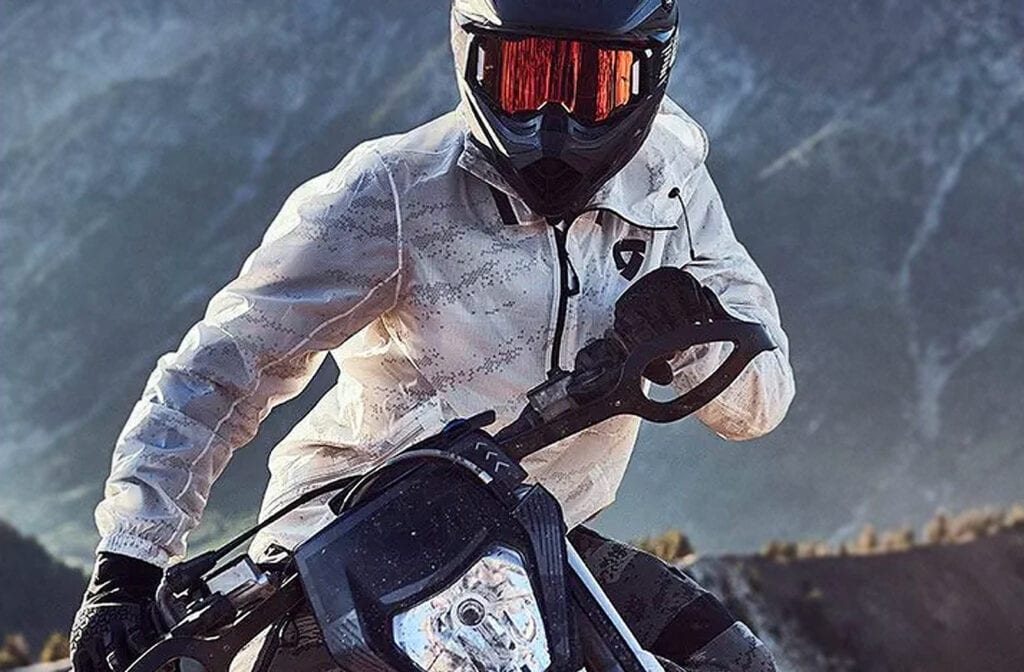 A key feature of the Barrier Rain Smock that makes it so practical is that it packs away into a compact, pocket size bag that is integrated into the shell of the jacket itself. This allows it to be easily stashed away in the corner of a backpack or under a seat. This also means you won't be struggling with any additional packaging before you can put it on.
Fitting the Barrier Rain Smock has also been made conveniently simple. Lowering the pullover style jackets waterproof half zipper means it can easily pass over a helmet. This allows the user to get it on in a matter of seconds which minimises exposure time. The jacket is also generously sized to allow it to fit over your other riding gear with ease.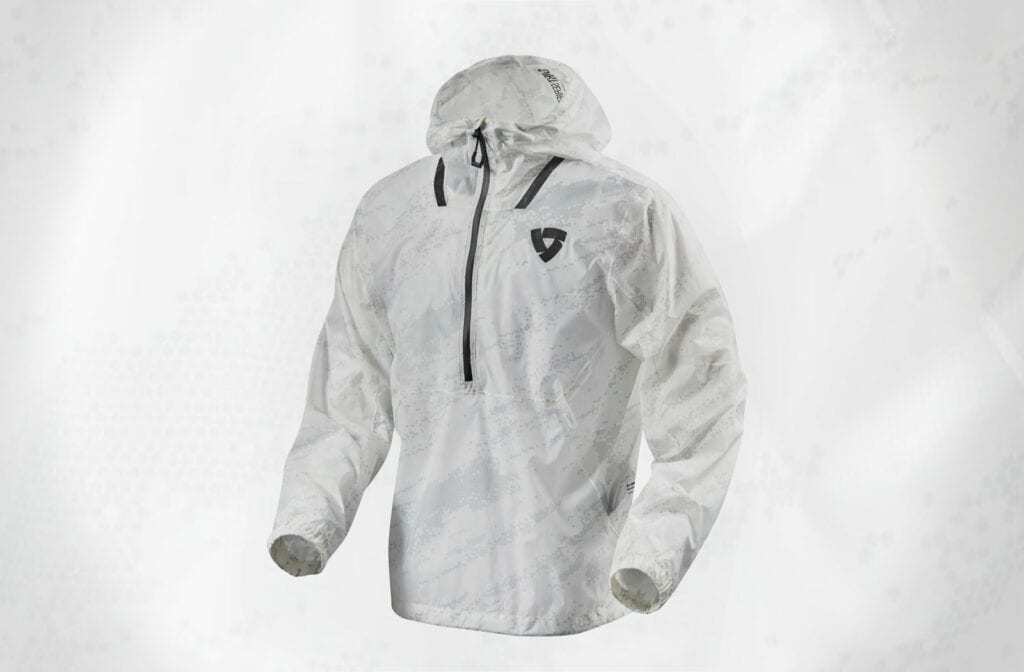 Constructed from Rev'it!'s lightweight Hydratex fabric the Barrier Rain Smock offers all-weather protection from a single layer. Both the inner and outer surfaces of the jacket are water and windproof so you'll stay both dry and warm. In addition to its weatherproofing abilities, the Barrier Rain Smock utilises PWR Ripstop 10D for a tough, tear-resistant finish.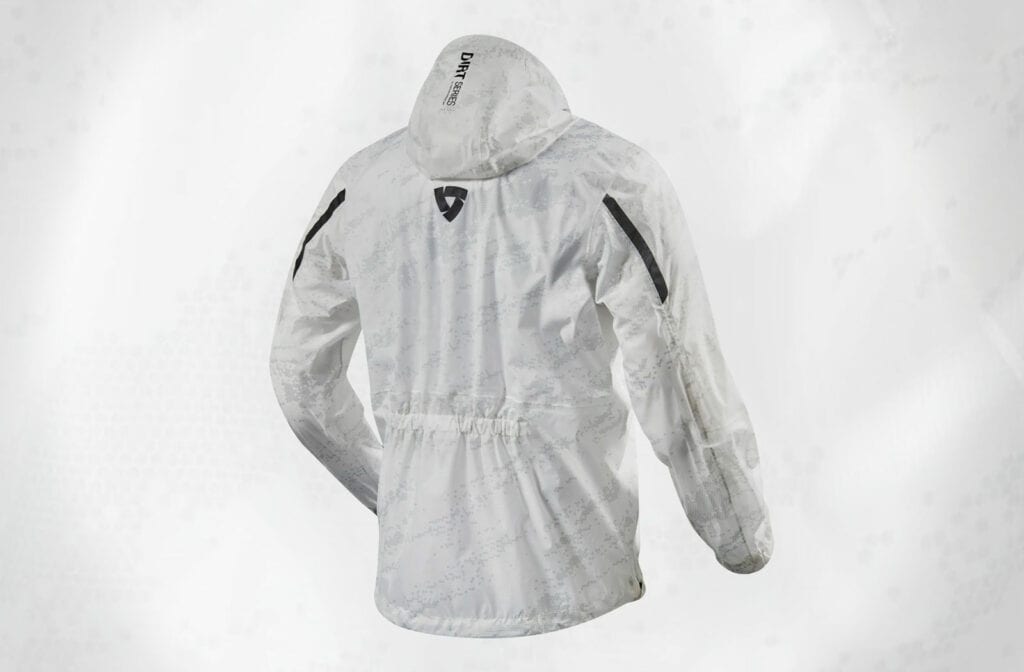 As for protection, this jacket is designed specifically as a weatherproof overlayer so it doesn't come with any armour or highly abrasion-resistant material. So it's recommended to fit it over your other CE rated riding gear.
What this motorcycle jacket does offer though is the benefit of increased visibility at a time when visibility is often compromised. To do this Rev'it! has finished the jacket in bold white with a faint tech camo print. Then to ensure you can be seen from any angle they've laminated reflective panels to the back, collar and elbows of the jacket.
Available from: Revzilla