Some riding gear can leave you looking and feeling like a rolling billboard. If you're not into the idea of being covered in gaudy brand names and emblems then the new Alpinestars Calabasas Air Jacket is the solution. This minimalist motorcycle jacket boasts clean, fuss-free styling and a casual urban aesthetic that'll suit any style of ride.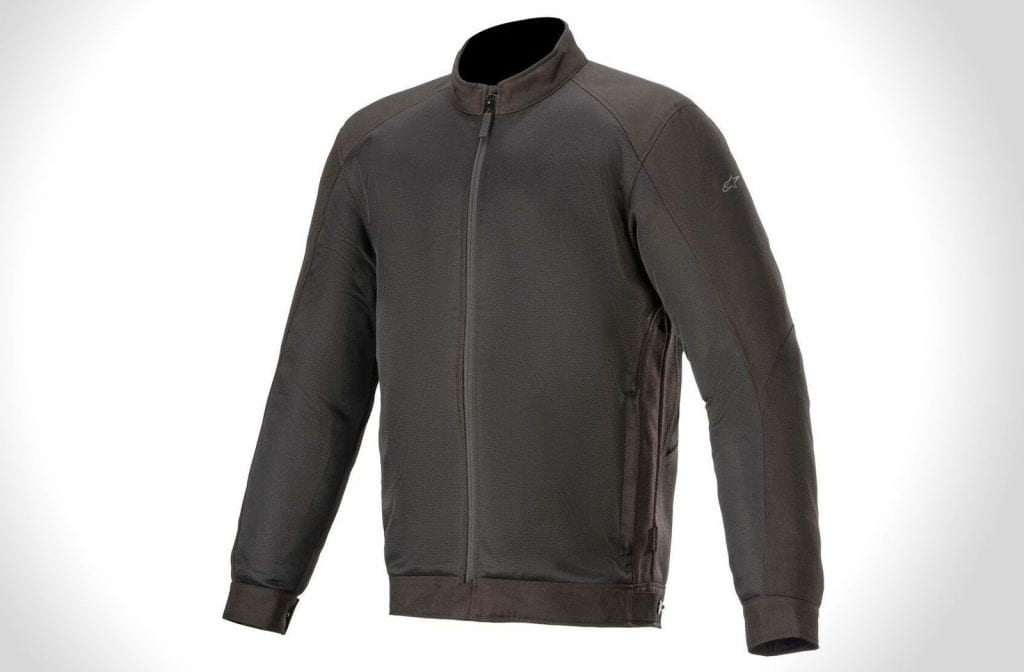 The Alpinestars Calabasas Air Jacket is the brands latest addition to their summer riding gear range. Through the use of specially designed materials Aplinestars have been able to create a jacket that offers excellent airflow without scrimping on protection. This has been achieved by constructing the jackets chassis from a mix of abrasion-resistant 600D polyester and high tensile mesh. To let cool air in and hot air out the chest, back and inner sleeves are lined with expansive mesh. This helps to prevent the build-up of heat in areas that are prone to sweat when temperatures rise.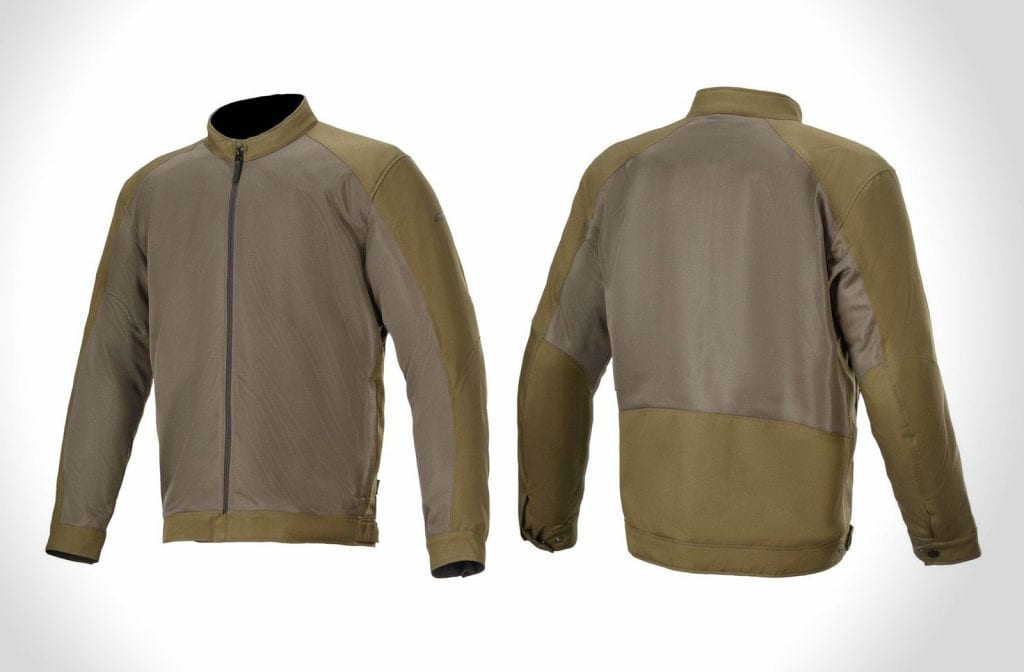 The shoulders, lower back and elbows of the Alpinestars Calabasas Air Jacket are covered in 600D polyester. These are the areas classed as high impact zones and they've been reinforced for extra strength. For ease of adjustability, Aplinestars have added hook and loop closures to the waist and sleeves of the jacket and it secures using a sturdy YZZ zipper. Reflective detailing helps other motorists spot you at night while the included shoulder and elbow Nucleon Flex Plus CE Level 1 armour protects against hard knocks. The combination of all these elements has resulted in a CE rated A class protective garment giving you peace of mind each time you head out on a ride.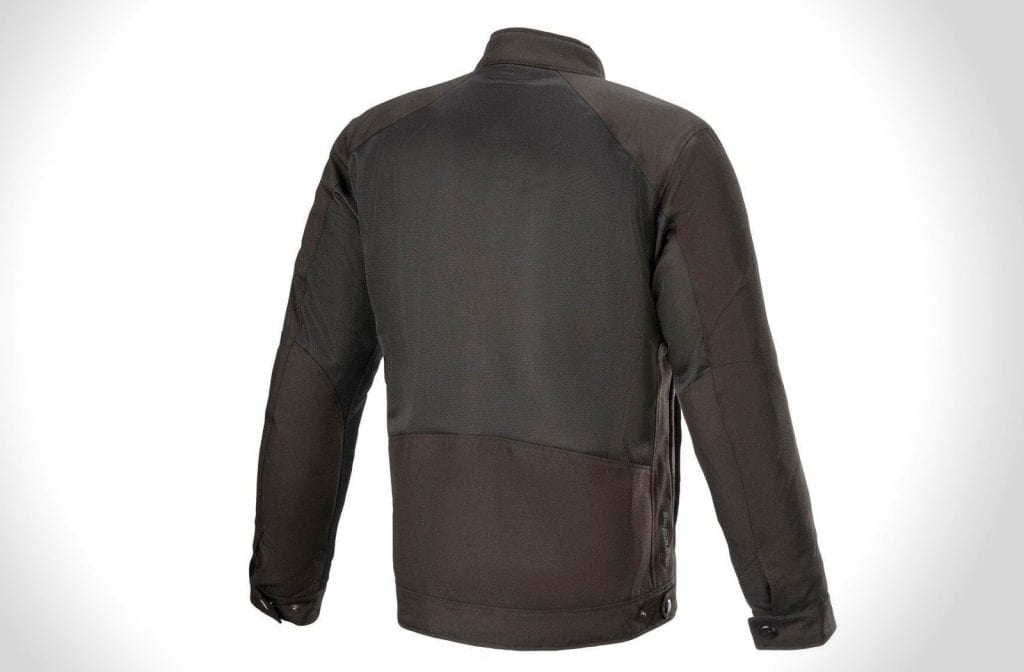 The Calabasas Air Jacket comes in either all-black or khaki green colourways. As for unsightly branding – Alpinestars have shown great restraint by limiting it to a single emblem on one shoulder.