For the upcoming 9th Edition of Wheels & Waves, the French moto lifestyle festival will be heading home to its birthplace. Where the tarmac meets the ocean, overlooked by the towns historic lighthouse, the 2020 event will take place once again on the shores of Biarritz. To commemorate this special event Wheels & Waves has collaborated with UK helmet manufacturer Hedon to create this special edition retro motorcycle helmet.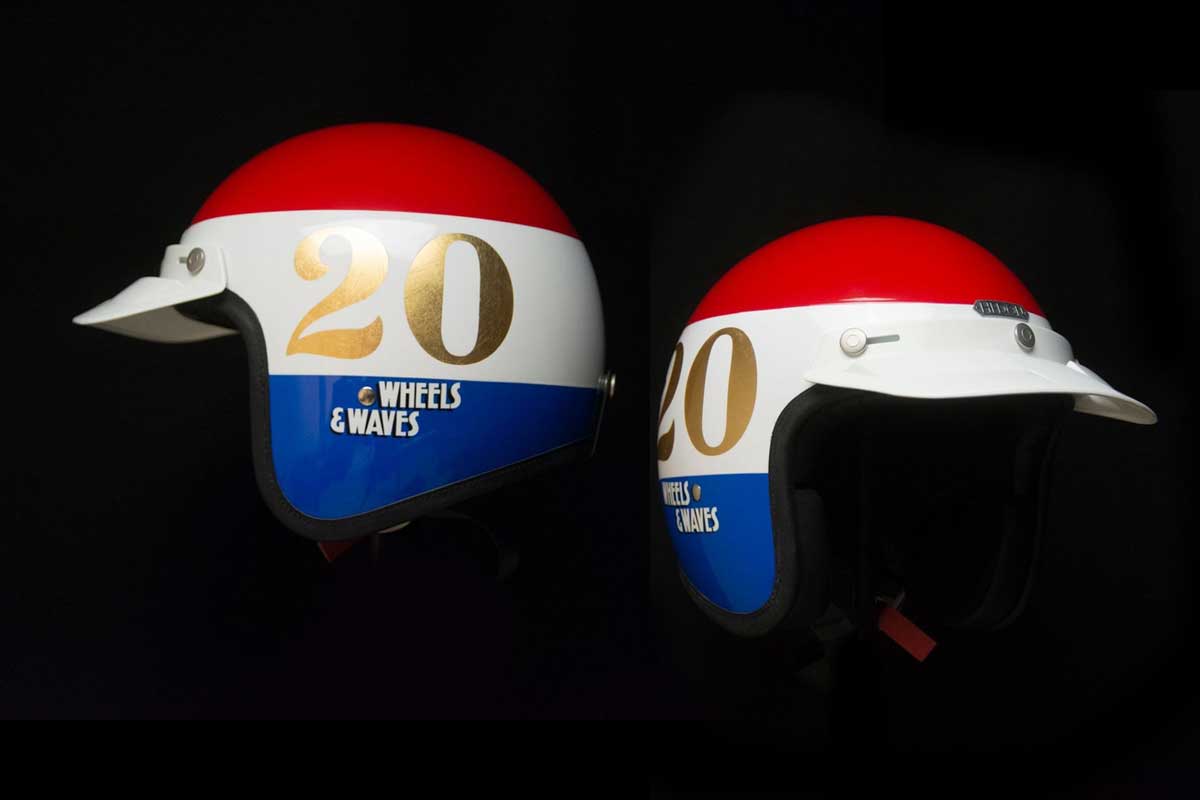 Hedonism is the pursuit of pleasure and sensual self-indulgence. Riding a motorcycle and experiencing the world unfiltered is a motorcyclists ultimate indulgence. Hedon aimed to celebrate this experience with the first helmet they ever released, the open face 'Hedonist'. For this special collaboration, it seemed only natural to select the Hedonist as the basis for this "back to our roots" collaboration.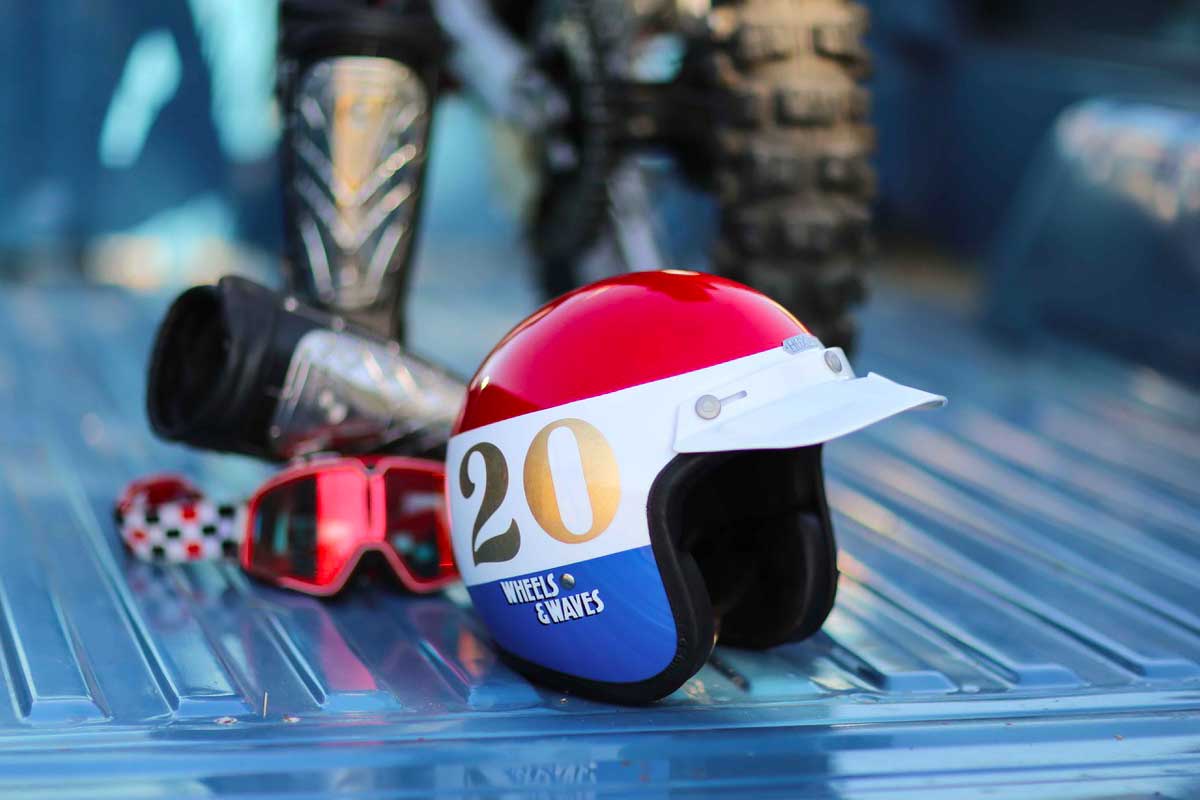 Inspired by vintage Californian motocross and the Biarritz coastline Hedon has applied an iconic '70s Honda motocross colour palette. The tri-colour red, white and blue scheme features Wheels & Waves branding and the number 20 on each side in sparkling, hand-laid gold leaf. A removable ventilated MX style peak in either red, white or black completes the classic look.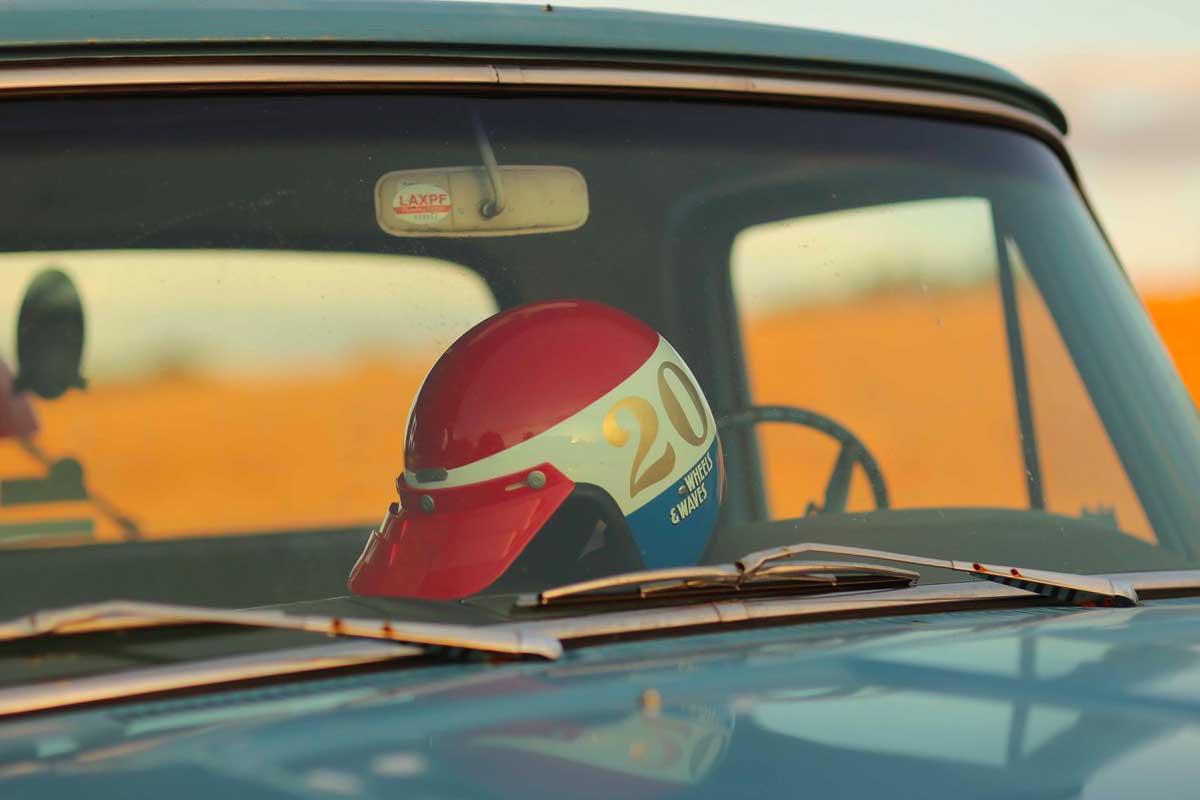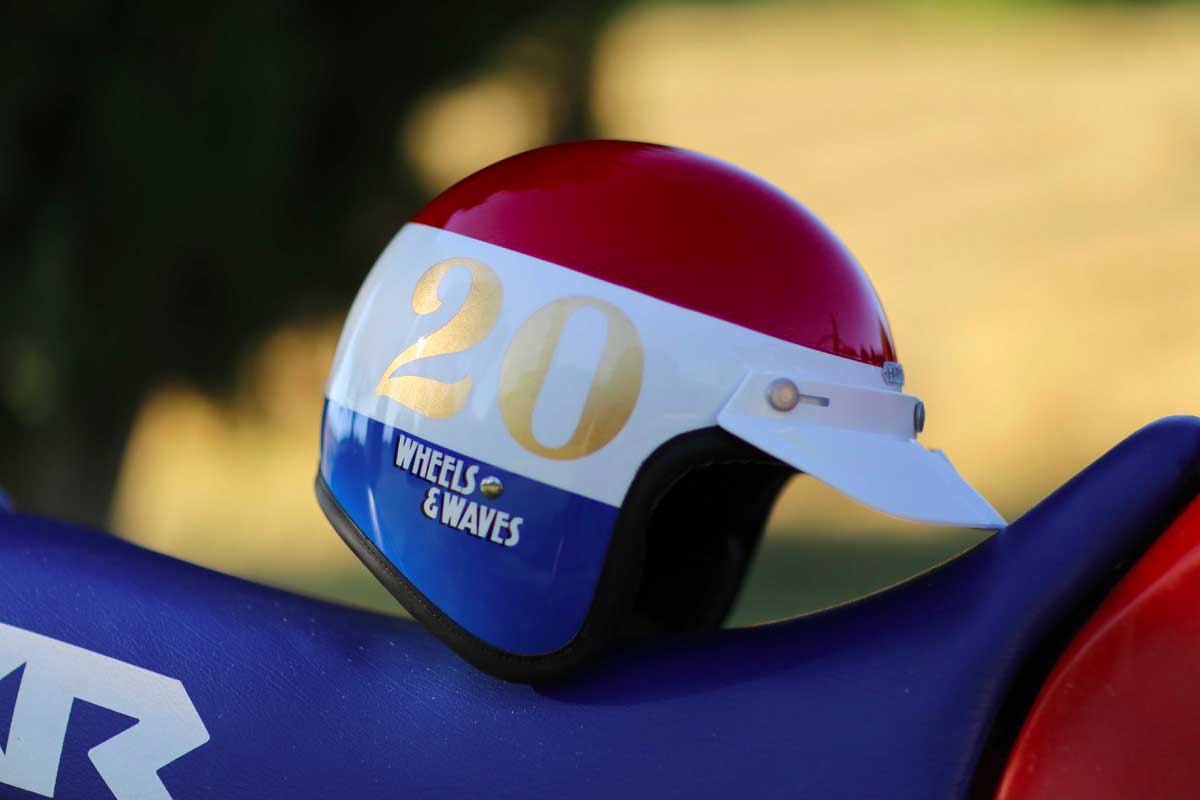 Beneath the surface, this special edition Hedonist helmet includes all the premium features we've come to expect from the brand. The outer shell is constructed from a mix of fibreglass and carbon fibre. A Hed-Armour padding provides a luxurious fit while a Merlin fabric liner keeps odours and bacteria at bay. The helmets outer edges are finished in natural calf leather and all of the hardware is brass anodised steel including a forehead mounted Hedon badge. The Hedon Wheels & Waves 2020 helmet is available with either ECE or DOT safety certification and in sizes S through to XXL.