We motorcyclists sure are a bit weird sometimes. We spend countless hours searching for the perfect riding gear, only to hide it away in a wardrobe or stuff it in a box in the garage. You've spent a good deal of time matching your helmet, jacket and gloves to your riding style, aesthetic preferences and budget. Don't you think your hard-earned gear deserves some time in the spotlight?
The team over at Trip Machine have taken pity on the forgotten gear of the masses and has produced this – the aptly named 'helmet hanger'. Not only does it put your lid out on display for all to see, but you can also hang your jacket and gloves on it.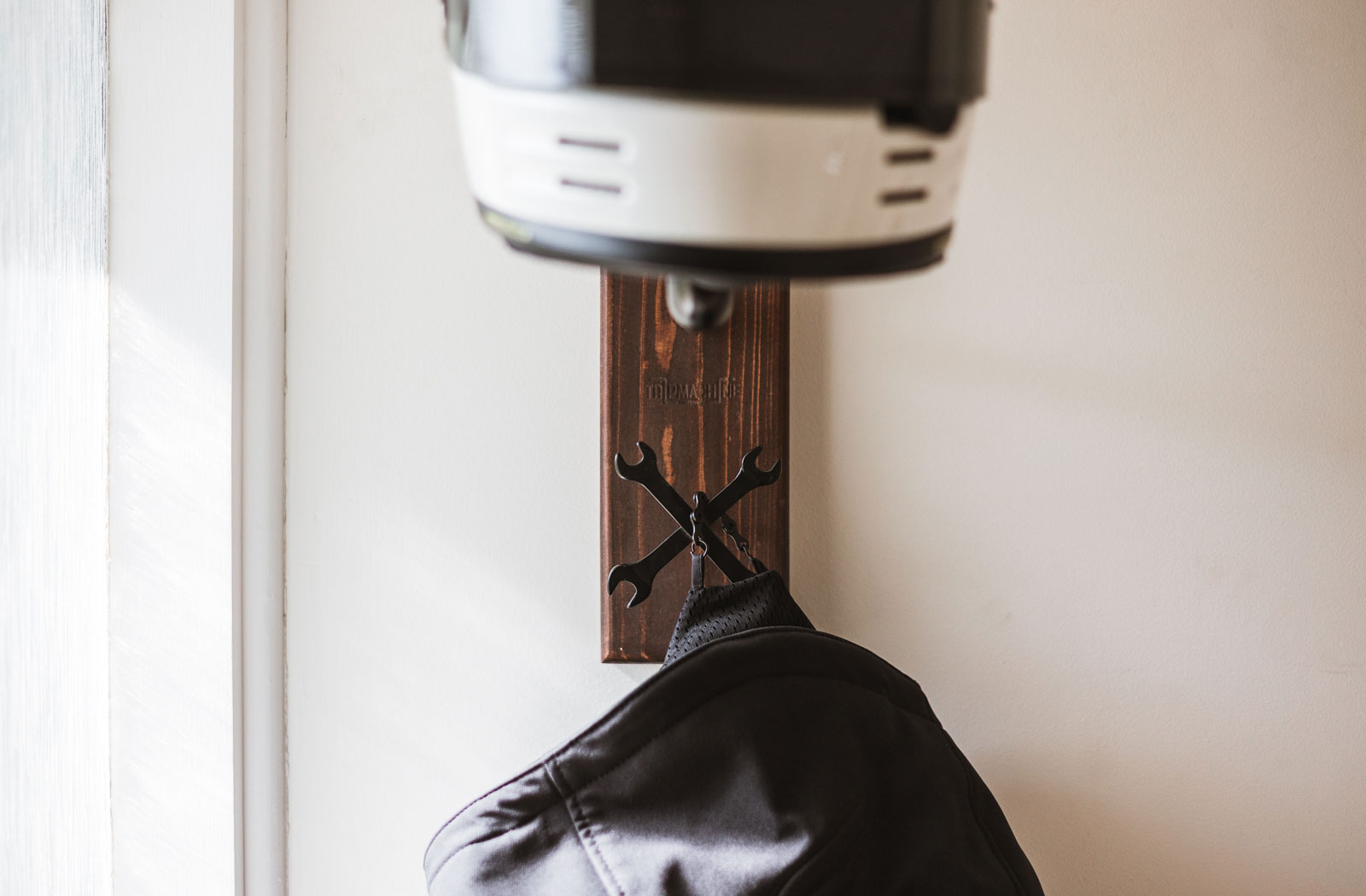 The backing of the Trip Machine Helmet Hanger is made of dark-stained timber and the metal parts are powder-coated black. It sticks out quite far from the wall, accommodating even the widest of helmets. It's also a safeguard against continuously bumping the back of your helmet against the wall.
The hanger itself is a puck-shaped, vintage leather-clad affair. Trip Machine has designed this part with a slightly curved top – It's a nice detail that won't put pressure on your helmet lining or the crucial EPS safety core. The crossed spanners below provide a space to hang your jacket and gloves. If you prefer to leave your jacket on a coat hanger, there is enough room behind the spanners for just thay.
The helmet hanger is easily installed, as long as you have a few power tools and a steady hand at your disposal. There are wall plugs and screws included in the box. You simply mark it out on the wall, drill the holes, install the wall plugs and screw it into place.
At $169AUD, the Trip Machine Helmet Hanger is not the cheapest solution on the market but it beats a dodgy hardware store wall hook any day of the week. It's also far from the most expensive helmet hanger option and will look good anywhere you put it, with or without gear on it.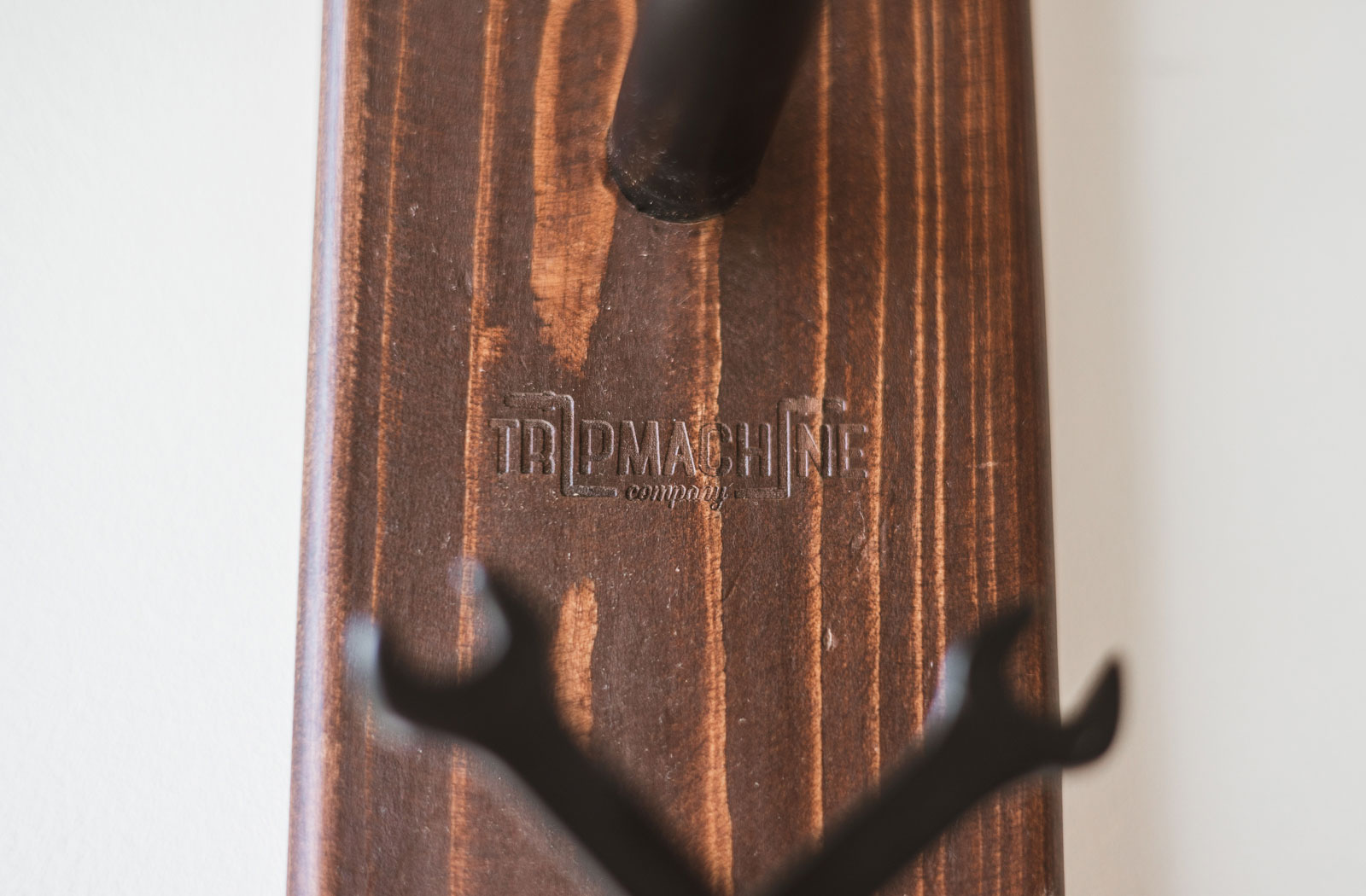 Don't be that person who keeps their beautiful retro-style or race replica helmet in a box or on a dusty shelf. Show it off. Your gear deserves it.
Available from: Moto Est.
Photography by Regular Moto