Serious motorcycle boots with serious motorcycle style. The Elsinore boots have been a stand out in the Icon range for years. Boasting appealing vintage motocross styling and all the protection that goes with it, they were a serious bit of kit. They were also a hugely successful style for the brand and, as we all know, when you're on to a good thing, stick to it. So to follow in the steps of the original Elsinore boots Icon will soon be releasing the Elsinore 2.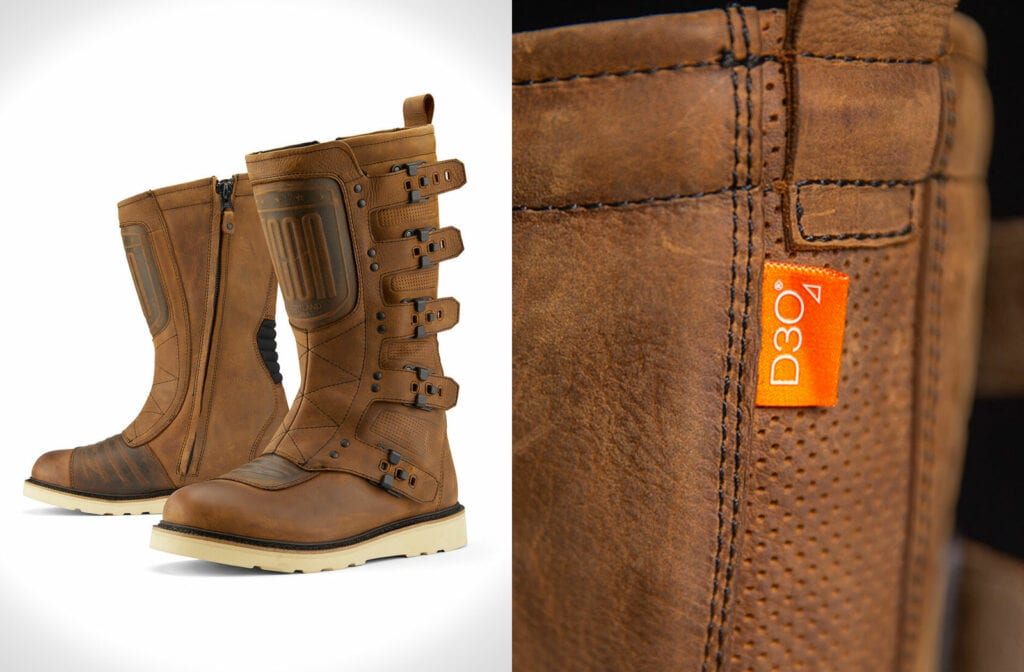 The Icon Elsinore 2 boots are available in a sinister all-black finish or a chic tan brown leather with a contrasting white sole. In keeping with the outgoing model, they feature a striking 5 strap design that runs down the outer edge of each boot. Secured using impact-resistant nylon buckles the straps allow the wearer to adjust the boots fit to suit. Each strap joins to a thick leather panel that runs the length of the shin which disguises a purposeful reinforced shin plate.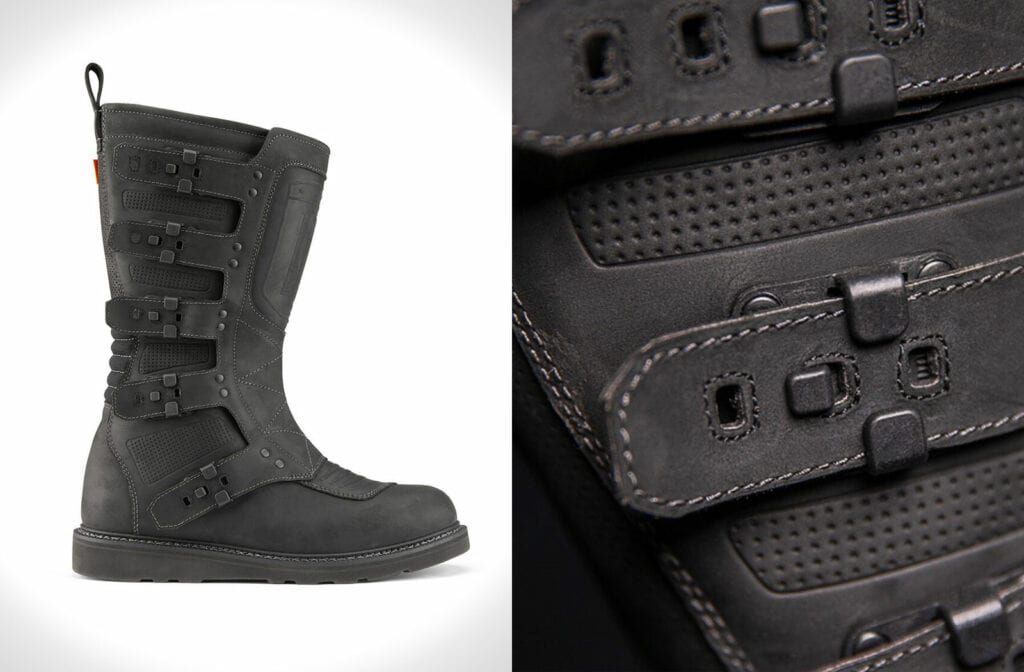 Fitting boots of this length can be a tiresome and time-consuming exercise. To get you on your bike faster Icon has integrated a tall side entry zipper into the Elsinore 2 design for speedy entries and exits. Bolstering the boots sturdy leather construction are D-30 inner and outer ankle inserts and the sole is made from a hi-rebound EVA foam. Grip also won't be an issue since the Elsinore 2 sole is both oil and slip-resistant.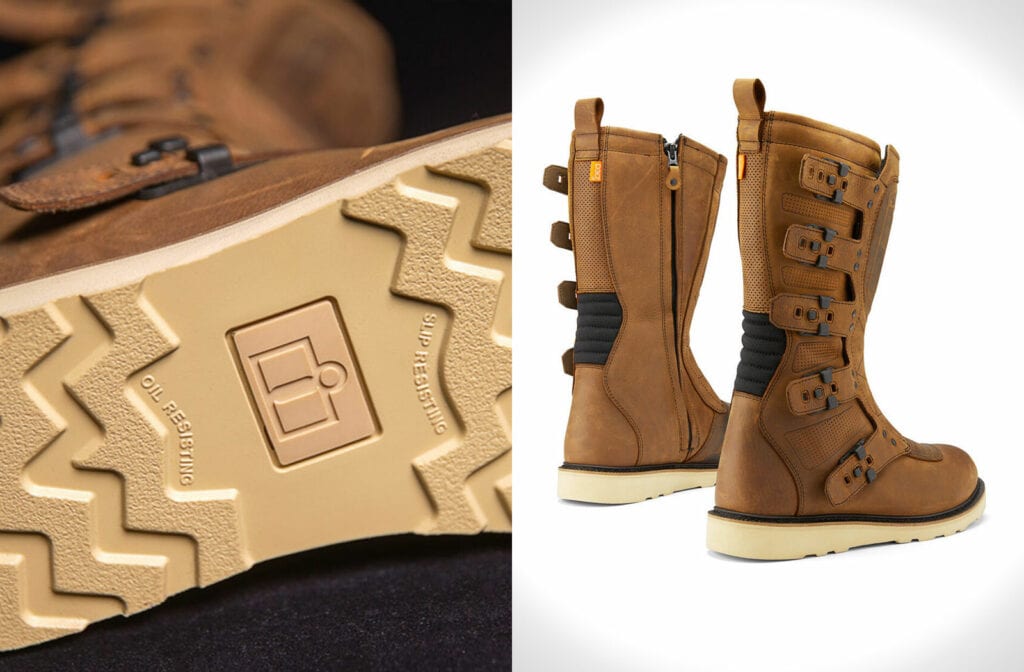 When it comes to style no other motorcycle boot looked quite like (or as good as) Icon's Elsinore. Thankfully the Elsinore 2 are following suit with boldly embossed ICON emblems, solid rivets, accordion stretch panels and strategically positioned perforations.
Whether you're chasing a boot for cruising city streets or getting up to your ankles in mud, the Elsinore 2 are sure to satisfy your every need.
Available from: Revzilla