It's spring, 1957 in an alternate-reality London, and the car park of the Ace Cafe is alive with leather-clad rockers. It's clear something is a foot. There's a feeling of electricity in the air you only get at riots or revolutions. It feels big. It feels new. Present and accounted for are the original members of the '59 Motorcycle Club, along with many of the biggest British Rock 'n' Roll musicians. As one of the racers bites into a meat pie and eyes off his bottle of coke, he is oblivious to the old 'SA' 550lb WWII German bomb nestled in the ground a mere six feet under the asphalt he stands on.
And while we can't be sure of why the bomb detonated at this exact moment, we do know the resulting explosion was a doozy, taking out not only everyone at the cafe, but the entire building itself and most of the surrounding suburb. It also kills cafe racer culture and British 'Rockers' stone cold dead. The phenomena ends there and then, along with all its future cultural influences.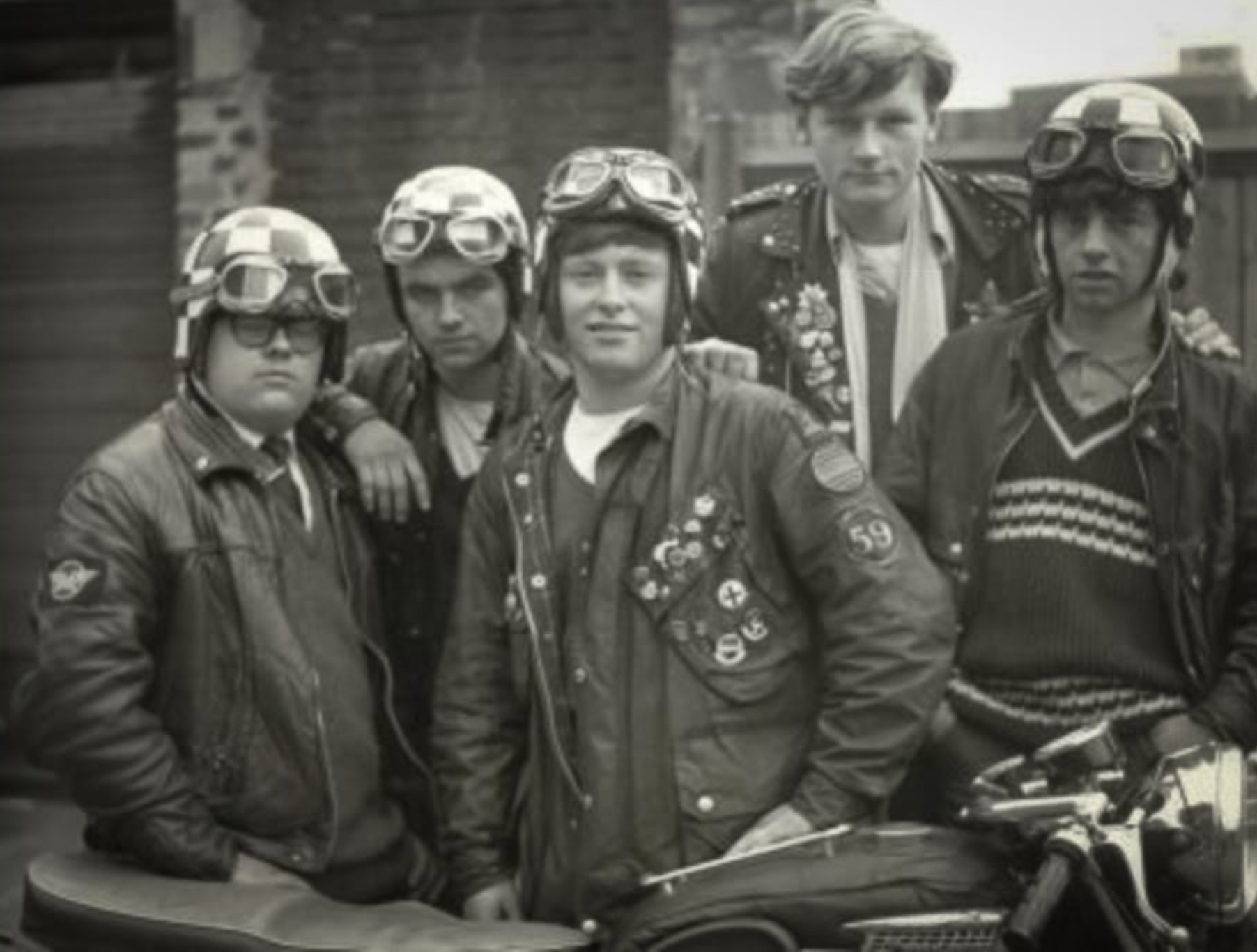 A Butterfly Flaps Its Wings
So if you'll suspend your disbelief for a brief moment, I thought that it might be an interesting exercise to follow the idea through to the modern day to see just how 2021 would be different if cafe racers and rockers had suffered a fatal blow that removed them from history's gaze.
Rock 'n' Roll's influence on popular culture is crucial through the 60s and 70s, and I think it'd be a bit of a stretch to try and theorise that wiping out British Rockers would kill rock globally. This is mainly thanks to the giant assault that American culture mounted and continues to mount on the Western World. But England's spin on the genre was crucial in taking it from Elvis to the Beatles, The Stones, The Ramones and beyond.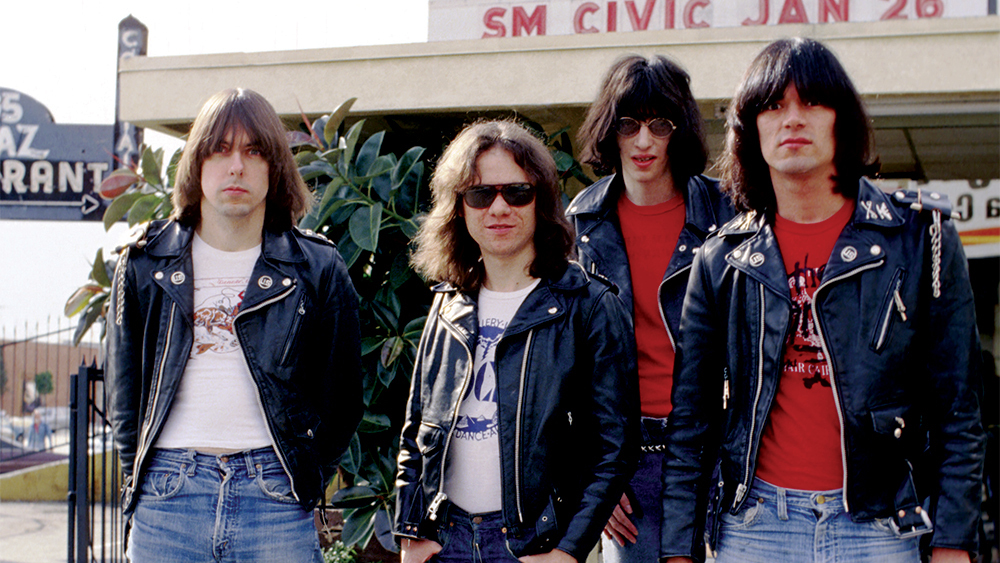 Remove Mother England from the mix and I think it's fair to say that America's Folk, Country and Surf influences would have been left unchecked, making the whole genre into a very different, and likely much more wholesome affair.
And while that late 60s 'Summer of Love' eschewed the coarse rebelliousness rockers offered in favour of a much more folky, friendly form of counter culture, Punk's upturning of the whole peace and love applecart with anarchy rock was a clear reincarnation of the rocker spirit. Hell, they even dressed like bikers and took direct fashion cues from 'the '50s rocker look.'
London's (Not) Calling
Now you can probably see the time dominos falling. No punk, no 80s rock. No 80s rock, no alternative 90s. No Nirvana. No Radiohead. Yes, you can question my logic all you want, but I will probably come back at you with an endless stream of band photos from the past 70 years of famous musicians looking identical to the spotty-faced cafe racers in the photo at the top of this story. It's so common, it's almost a cliché.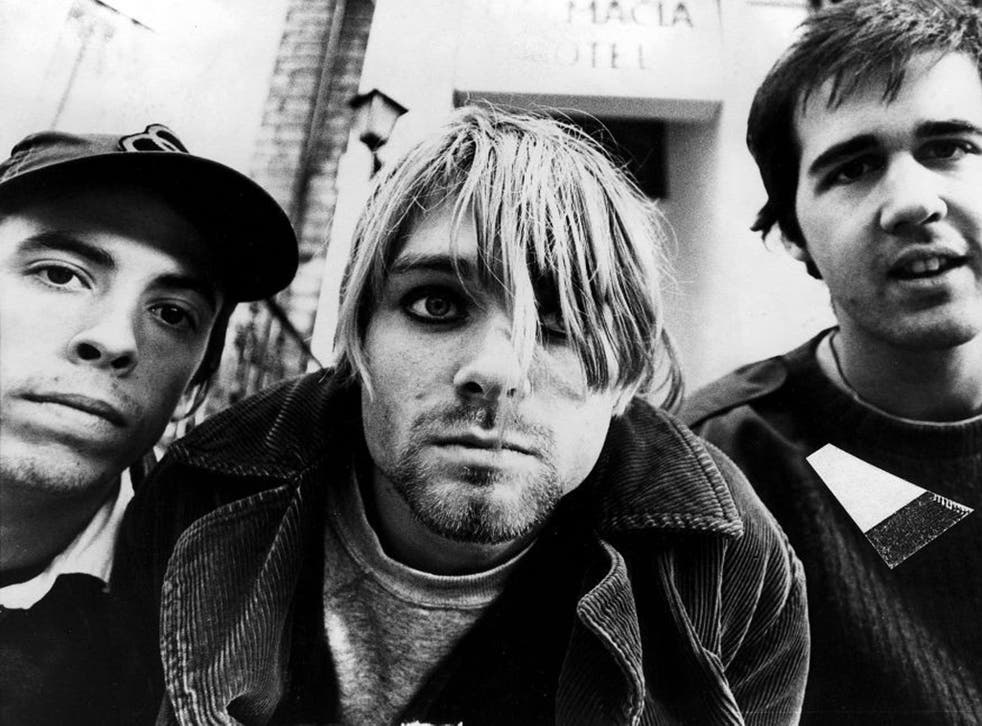 But that rebel spirit wasn't just an influence on pop culture. There are countless examples of moto culture being a go-to for key historical figures across the world when they want to take a walk (and a thought) on the wild side. Steve Jobs was known for his love of motorcycles, but it's important to note that when he rode, he did so in a very non-Harley, non-American way.
'Although Jobs drives the requisite Mercedes, success seems not to have spoiled the first folk hero of the computer age. In plaid shirt and jeans, he still prefers, as a friend said, "to drive his motorcycle to my place, sit around and drink wine, and talk about what we're going to do when we grow up."' – National Geographic, 1982.
OK, OK. So maybe trying to suggest Jobs was a cafe racer is a bridge too far. But if you can draw a direct line between the sports bike craze of the Nineties and Noughties and the Isle of Man TT, then surely you could also propose that the whole genre of road racers might have been dealt a serious blow if the cafe racers had never actually happened.
Needless to say, the current cafe racer craze would be null and void, replaced by what just might have been the scrambler and tracker trend that custom bike aficionados have now turned to after the cafe racer scene of the past few years lost some of its steam. Desert hipsters, anybody?
Cafe Lately
But cafe racers did survive. They survived and thrived. And while most decades since the 60s have seen a resurgence of cafe racer culture to a certain degree, most modern riders will know that the revival really kicked into gear in the last 15 years, bringing along with it a wave of hipsters, DIY attitude, craft beer, coffee snobs and a slew of factory-created 'cafe-style' motorcycles, too. And if I see another trendy coffee shop with 'Ace Cafe' white tiles on the walls and a 50s industrial feel, I'll probably puke.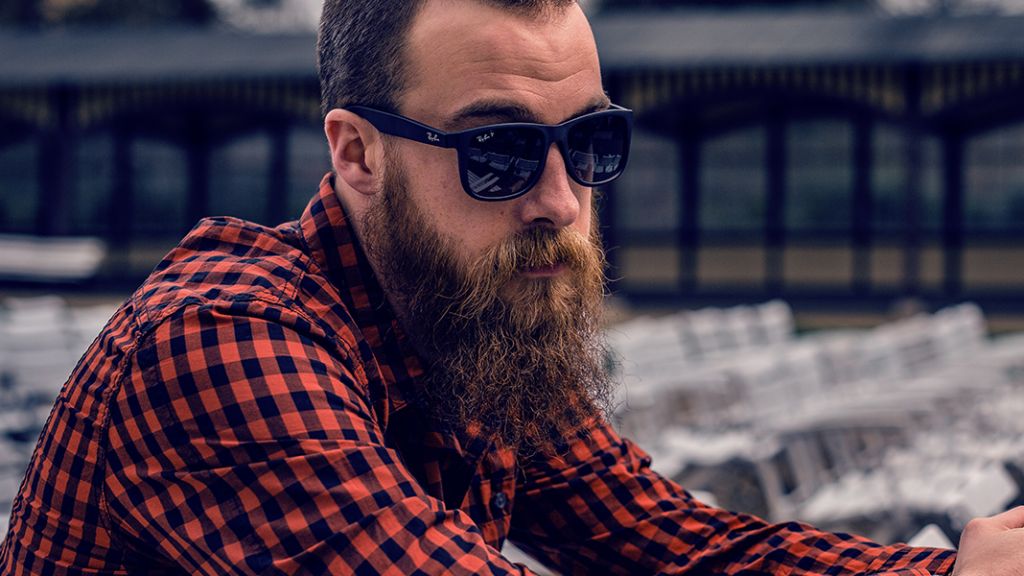 Driving all this is a real yearning for the days when the internet didn't exist, life wasn't as planned and everything was more (wince) 'authentic'. But with all judgement aside, would anyone really want to go back to the days when Starbucks was the cafe king and the best beer you could get in the States was a Bud?
Haute Coffee
And where trends go, high fashion follows. Only a handful of years after cafe racers became the hot new 21st Century trend, Paris turned its haughty gaze towards the scene with Chanel's Karl Lagerfeld getting in on the action by utilizing a custom cafe racer for Chanel's 2009 campaign. Full points for being early to the party, but sadly I can almost hear the Ace Cafe rockers turning in their hypothetical graves as we speak.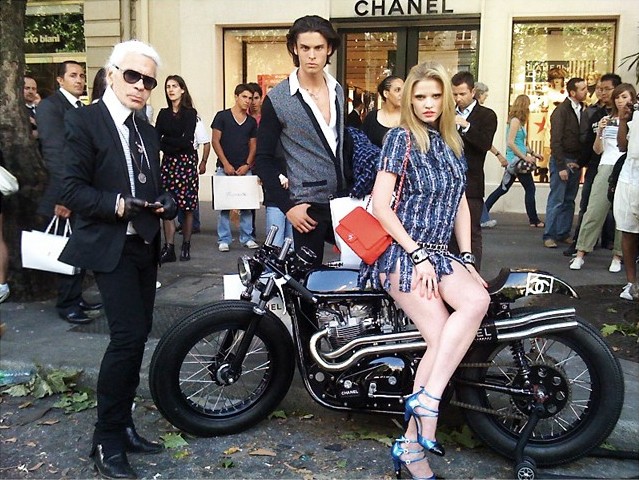 And that wasn't all for the brand when it comes to cafe'd motorcycles. In 2019 they teamed up with Pharrell Williams, who has pretty much nothing to do with motorcycles – to create a series of wantonly expensive Veldt helmets. When you create a commercial motorcycle product that is both irrelevant to the world's motorcyclists and super attractive to those who'd never even consider throwing their leg over a real motorcycle, I feel you've really got to consider why you get out of bed in the morning.
With the shark thoroughly jumped, I genuinely hope that cafe racer culture will both be left behind by bandwagonesque commercialism and also goes on to reach even bigger, better heights. Maybe my opening gambit of cafe racing never taking off was a good one, especially when you see Chanel shamelessly making tons of money off of it. But let's end on a positive note.
If you thought modern cafe racers look cool now, just imagine what they'll look like when the trend comes 'round again in another 60 years?