It'll surprise you less than finding out Donald Trump is bald to learn that Australia is an absolutely awesome place to ride motorcycles. The sheer size of the country means that roads are as long as they are plentiful, and there's an incredible amount of coastline. Forests and deserts all over mean that no matter what kind of landscape or riding style you prefer, Australia has enough of it to make you beg for forgiveness. Because too much of a good thing is always barely enough.
But what's the cream of the downunder road crop? That's where I come in; as someone who's ridden most of them more than once, I'll be your bitumen brain trust on this journey around the country to hunt down the best roads in Oz—discussing them in detail and giving you a few tips for keeping safe as well.
1. The Oxley Highway, Northern New South Wales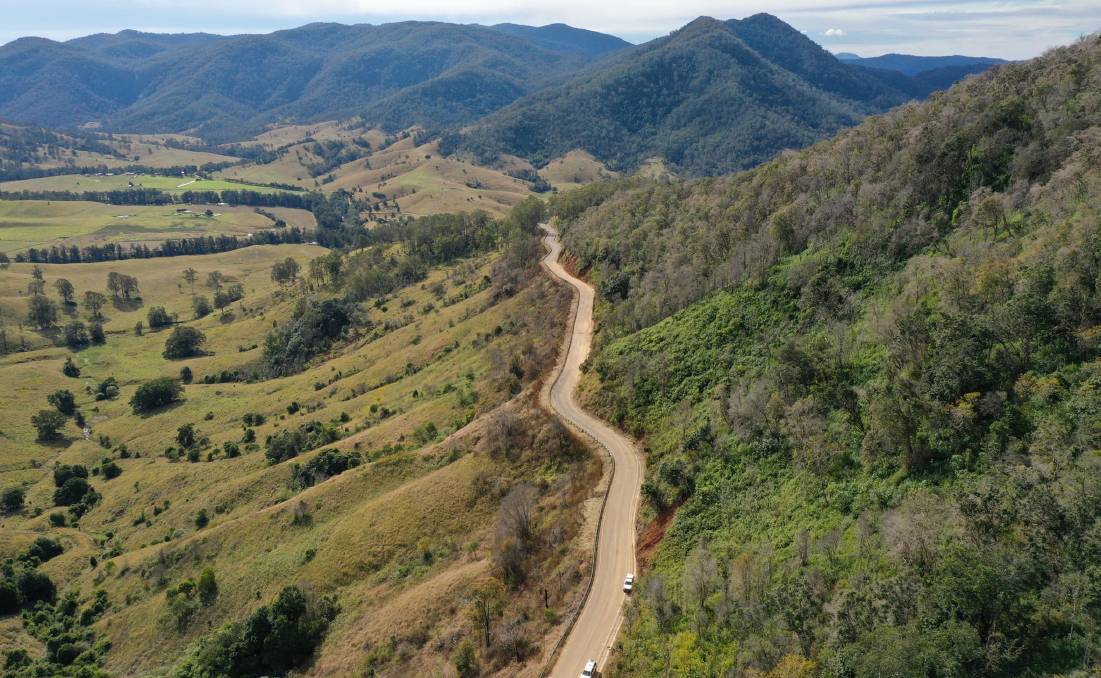 Located about five hours north of Sydney, near the picturesque coastal town of Port Macquarie, the Oxley Highway is easily one of the most talked-about moto roads in the country. Usually ridden in an east-to-west direction, the meaty part of the road is considered to be the section between Wauchope (pronounced 'War-hope') and Walcha (pronounced 'Wall-car')—a 2 hour, 170 km (105 mile) trip up the side of Mount Seaview and the surrounding Great Dividing Ranges.
Put simply, the Oxley highway is like an avalanche of corners. With around 300 of them to tackle, your biggest challenge here will be not letting them wear you down—or, as I found the first time I ever rode it, to not attack them so fast as to make yourself woozy from the constant turning and leaning.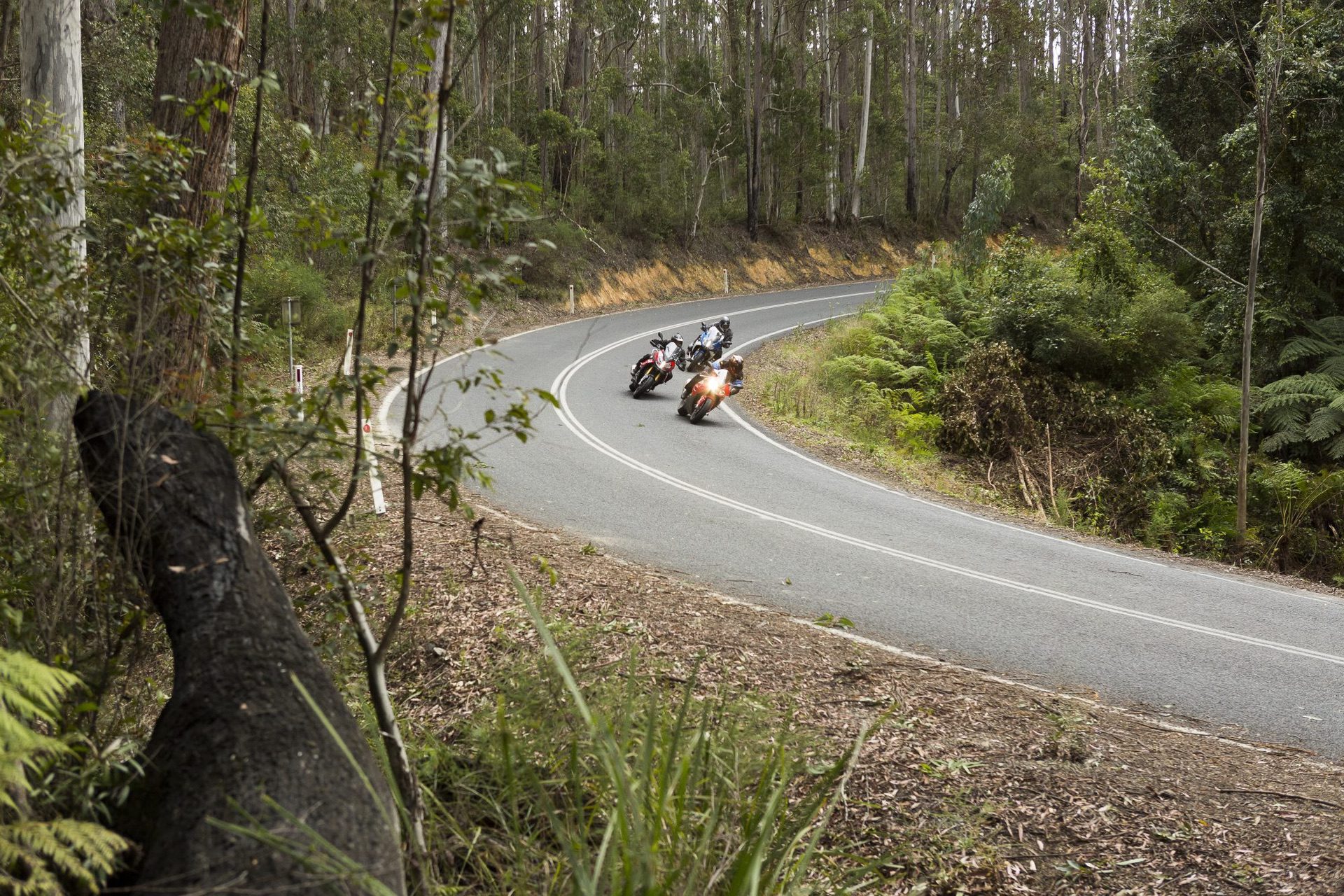 And while I could well bang on about the landscapes and scenery along the road, you'd be kidding yourself if you think you'll be seeing much of it. While the first third of the ride is fairly gentle, once you hit Mount Seaview itself, you'll be dealing with corners until the road spits you out at Yarrowitch on the high plains.
Focus is key here; if you are riding at ten tenths and thinking you'll be able to take every corner perfectly, you've got a hot date with an off-road experience in your future. There are just so many of the things, and they vary so dramatically from one to the next. You'll be much better off keeping things gentle until you know it a little more intimately. Or you can just ride its length, figure out your favourite 10 km stretch, and then ride some loops along it so you can learn it in a bit more detail.
2. The Great Ocean Road, Southern Victoria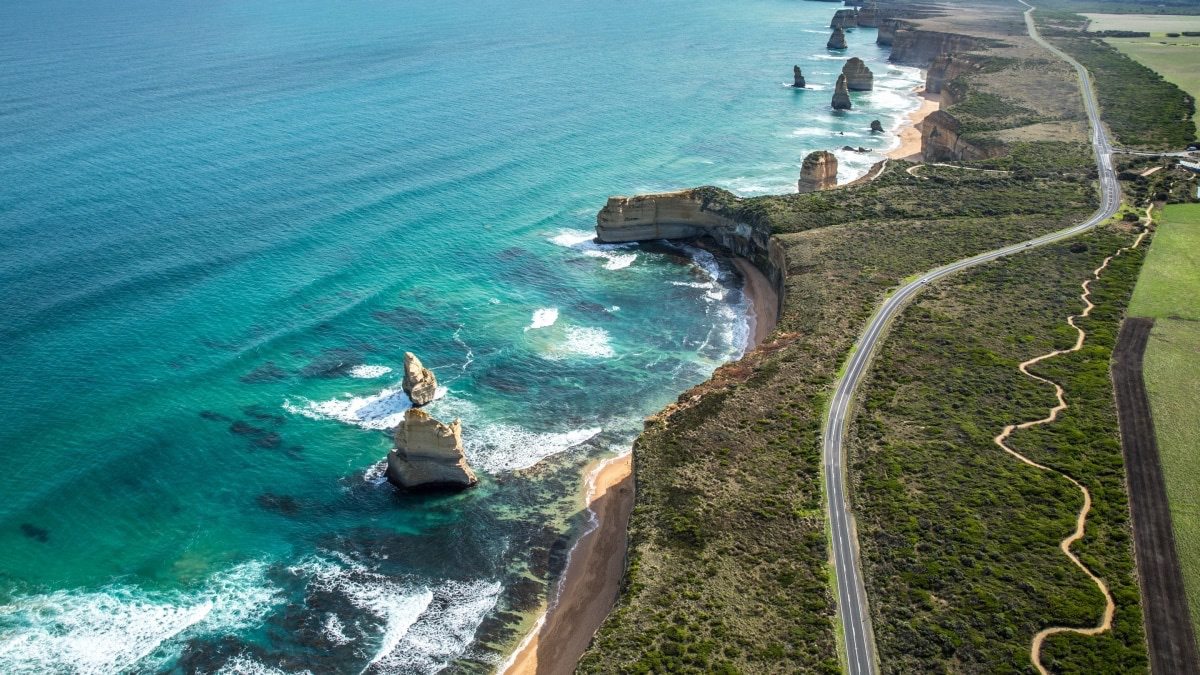 The subject of innumerable car and motorcycle TV commercials, The Great Ocean road is picturesque beyond words. Like the Pacific Coast Highway in California on steroids, the road skirts the south eastern reaches of the country like a bandsaw blade traces a jigsaw puzzle.
With the foreboding Bass Strait never more than few hundred meters away from your left handlebar grip, those persistent enough to follow this road at length will be rewarded with not only a magnificent piece of road, but also a continuous panorama of beach views—including the world-famous Bells Beach (often called the best surfing beach in the world) and the Twelve Apostles (shown above).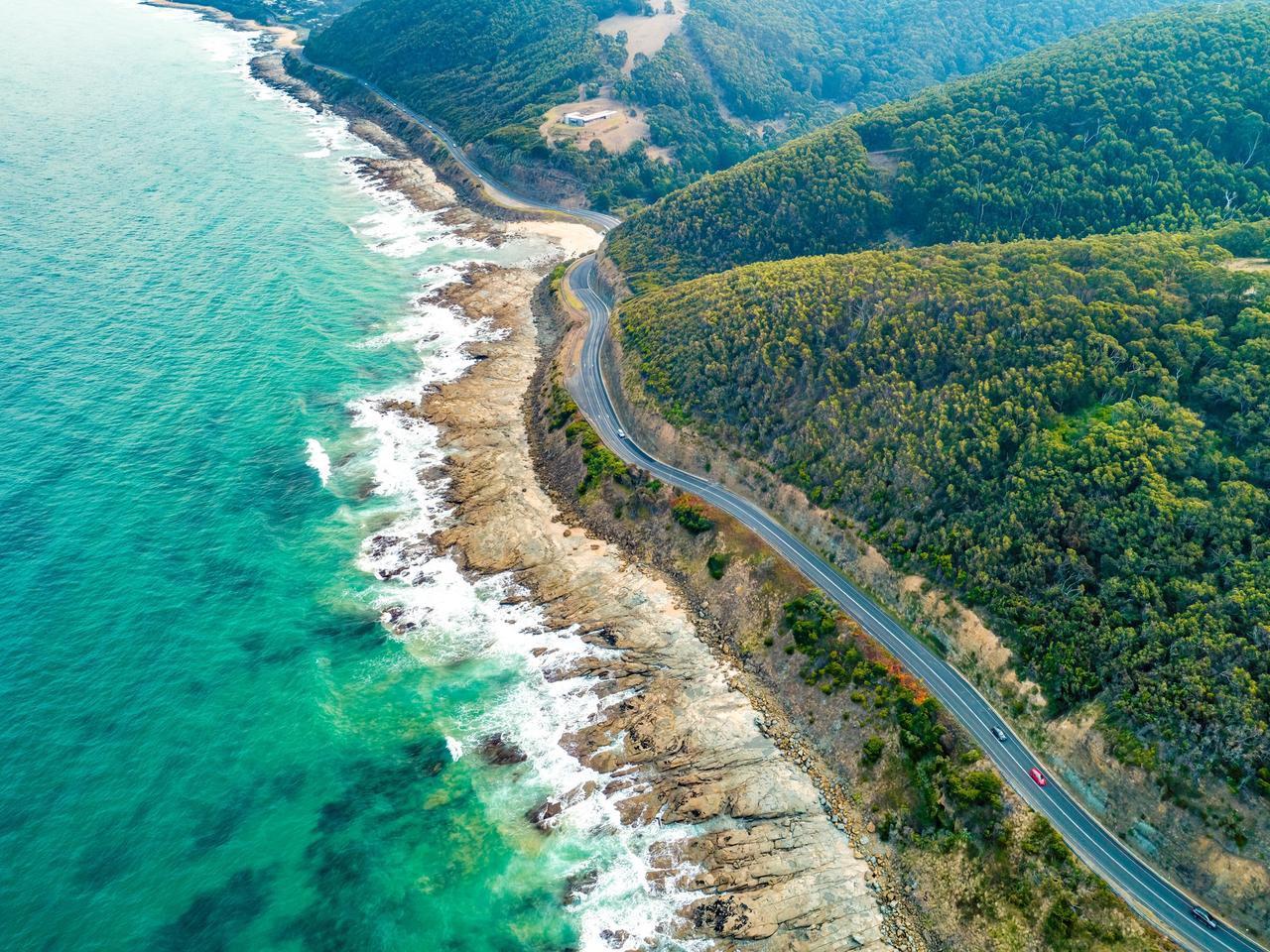 A hotspot for international tourists and surfers alike, the road is much more forgiving than the Oxley but still requires a decent amount of attention for motorcyclists—if only because of the need to stay on the lookout for rental cars with overseas drivers who just aren't used to the left hand side of the road and may cross the center line due to force of habit. This ever-present danger, along with the distracting views, mean you should always try and stay on guard.
The good news here is that as you venture further to the west on this road, the amount of tourists will drop—meaning that the danger and the traffic in general will also decrease. And don't let the corners stop you from getting off the bike and taking in the incredible views once in a while!
3. Macquarie Pass, Southern New South Wales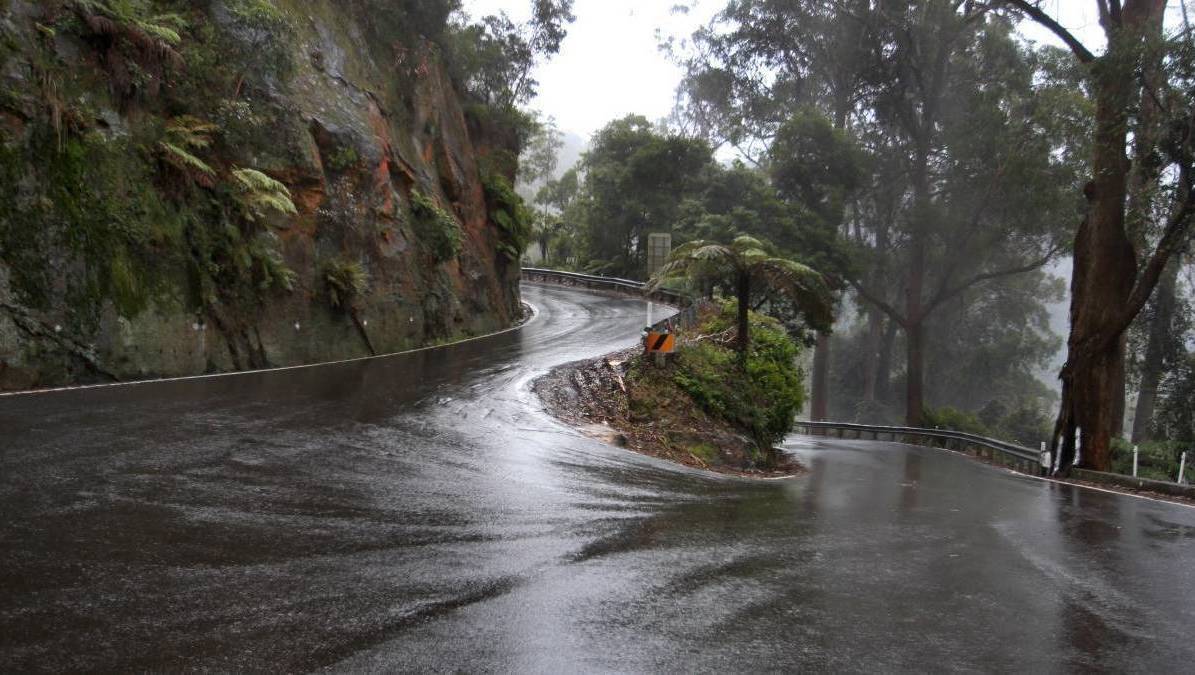 More of a rollercoaster with bitumen than a road, what the 'Mac Pass' lacks in length, it more than makes up for in thrills. Basically an old mountain path farmers used 150 years ago to move cattle from the mountains down to the coast for transportation, this thing was covered in asphalt in the 1950s—much to the chagrin of present-day local authorities, who now state behind closed doors that they wish the damn thing was never built.
A real nightmare for beginner motorcyclists, the 22km (14 mile) stretch of road takes you from a leisurely country ride to soiling your leathers in seconds flat. Full of steep drops into rainforest gullies that are positioned mere centimeters from the road's edge, insanely tricky corners that get tighter than Putin's grip on power, and a finale hairpin bend that has sent an army of truckers into years of therapy, the entire experience is almost surreal in its potential for thrills and spills.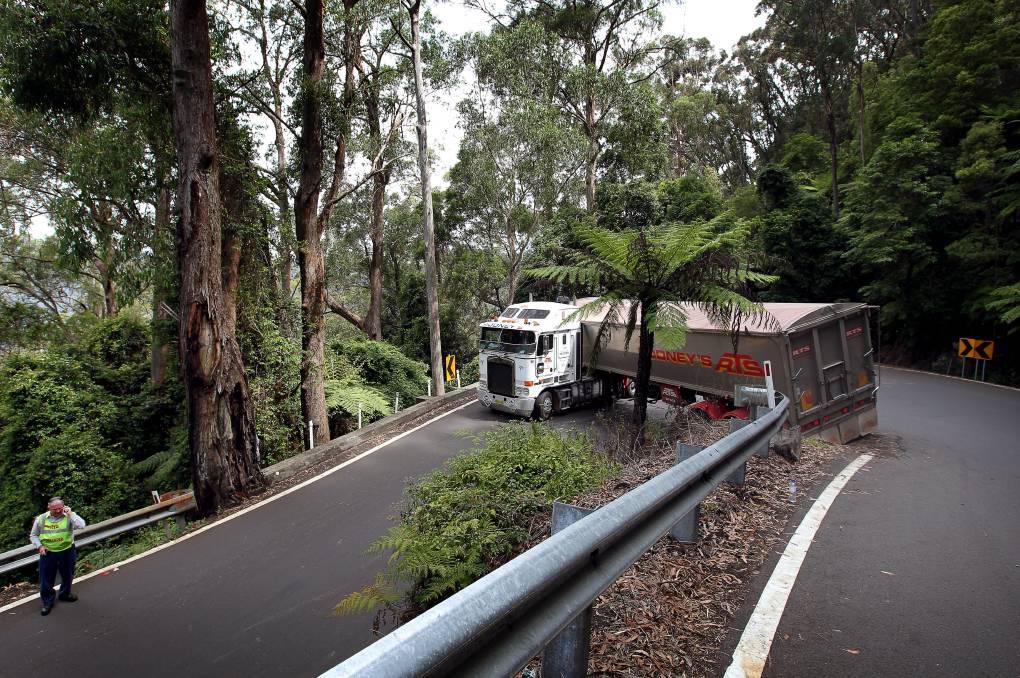 Like the Oxley, it is best ridden east-to-west so that you are ascending rather than descending, ensuring that the incline aids your braking rather than prolonging it. And unless you're a properly experienced rider on a bike you know REALLY well, forget the entire experience in rainy weather; not only will it make the road greasy as all hell, but it'll crank up the waterfalls that emerge out of the forest and increase the likelihood of them covering the road with orange, muddy water.
But approached carefully during good weather and light traffic, riding this road can indeed be an amazing experience. Luckily, its length means that it's not overly difficult to learn all the corners properly—and the welcome addition of a quality meat pie shop at the top of the climb means you'll be able to take a very welcome break between frantic screams. I kid, of course. It's not on this list for nothing.
4. The Snowy Mountains Highway, Southern New South Wales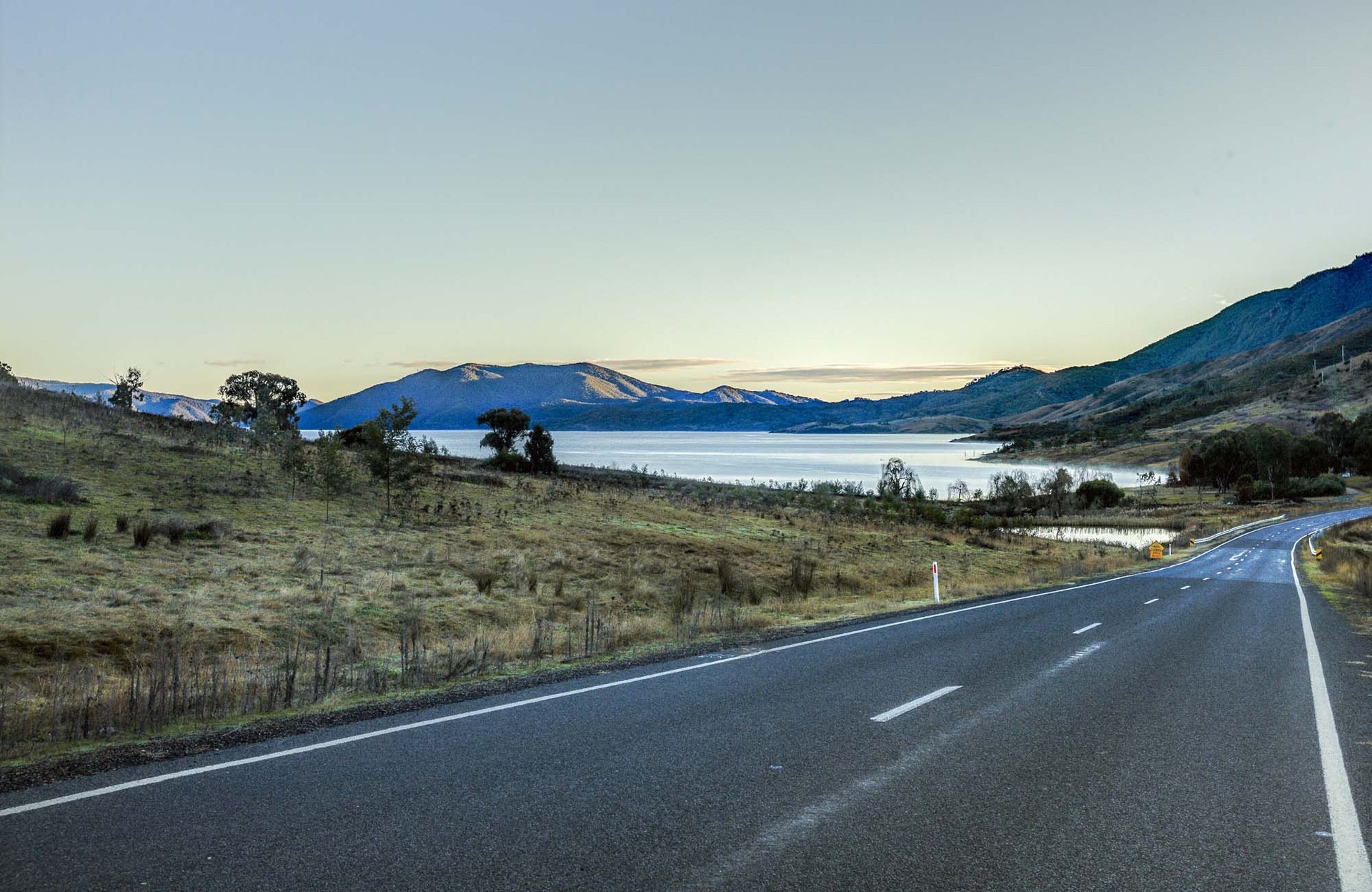 The polar opposite to Mac Pass (pun fully intended), the Snowy Mountains Highway that runs to the north of Mount Kosciusko—Australia's highest mountain—is a wet dream of a road that is so smooth, fast, and predictable that you'd swear it came right out of a moto computer game.
A stunning succession of long, perfectly-cambered sweepers and premium road surfaces, this road can only be ridden in summer for obvious reasons. But this is far from a negative; the warmer weather means no snow, which means no skiers and tourists—leaving the road fairly free of traffic and tour coaches.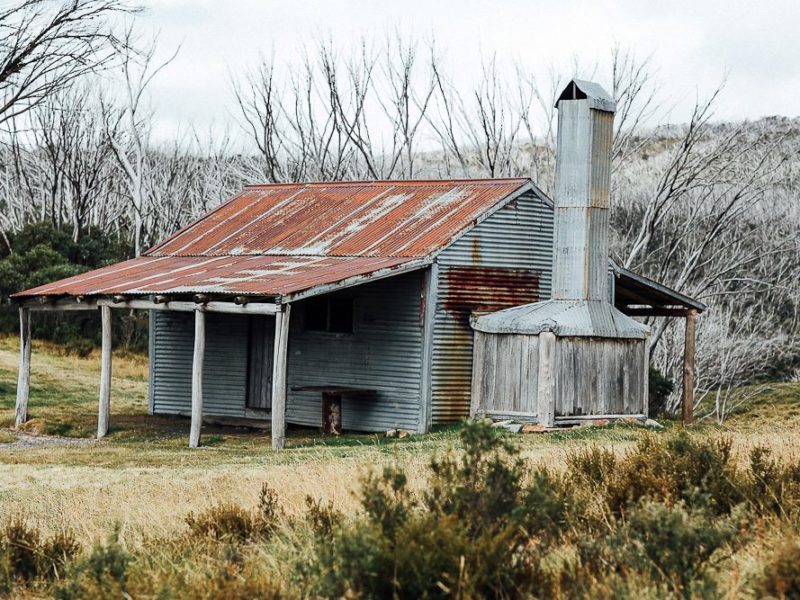 It's important to note that this is in the real Aussie outback, so bring water and make sure you know where the petrol stops are before you set off. This road is so good, you just might find yourself stuck in the middle of nowhere with an empty tank if you get too distracted by the fun for too long.
The wilderness also means wildlife; as with all Aussie roads away from big cities, you should never ride at dusk or dawn thanks to the kangaroos and their piss poor road sense. Also watch out for the area's famous wild brumbies, and some pretty dramatic weather that can pop up year-round. Adaminaby is a great base town from which to access the road; ride northwest from there for the good stuff.
5. The Black Spur, South Central Victoria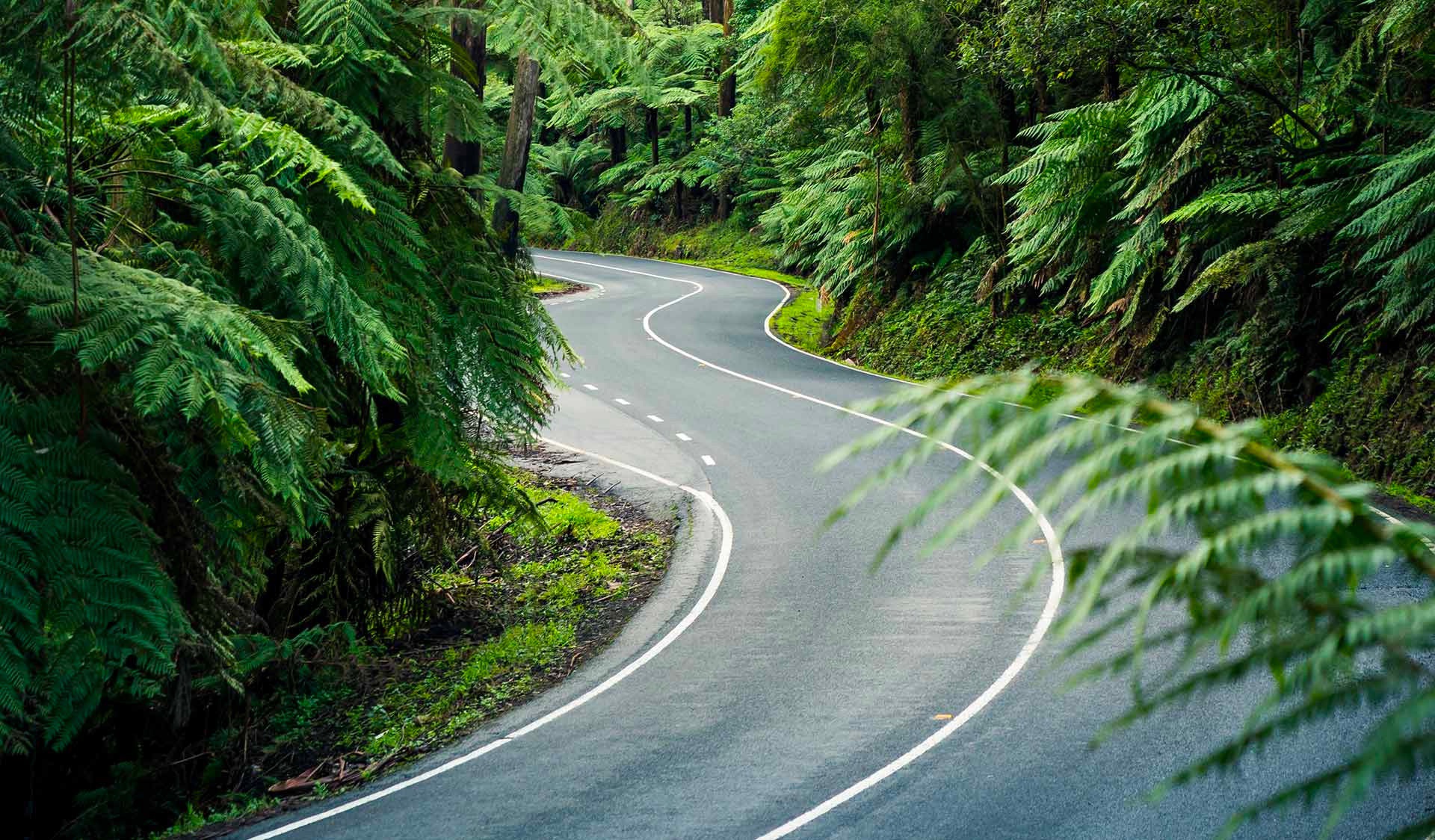 Like a great dessert, let's finish this list with a short burst of delightful sweetness—namely, the 22km (14 mile) stretch of road in Australia's south known as the Black Spur. Despite its slightly ominous-sounding name, the road is a woodland wanderlust of a ride that features some of Australia's most beautiful forest scenery and best roads, all mixed together in a comfortable jaunt only an hour out of Melbourne's CBD.
Running north from Healesville to Narbethong, you'll find yourself gliding through groves of ancient Mountain Ash trees that somehow make you feel that you're either very, very small or that giants might inhabit the area. Part of Australia's famous Great Dividing Range, this entire area is full-to-overflowing with awesome, bite-sized rides, including sections around King Lake, Lilydale, and Warburton. Do a bit of Googling and you'll be able to string the whole lot together for a real thrill.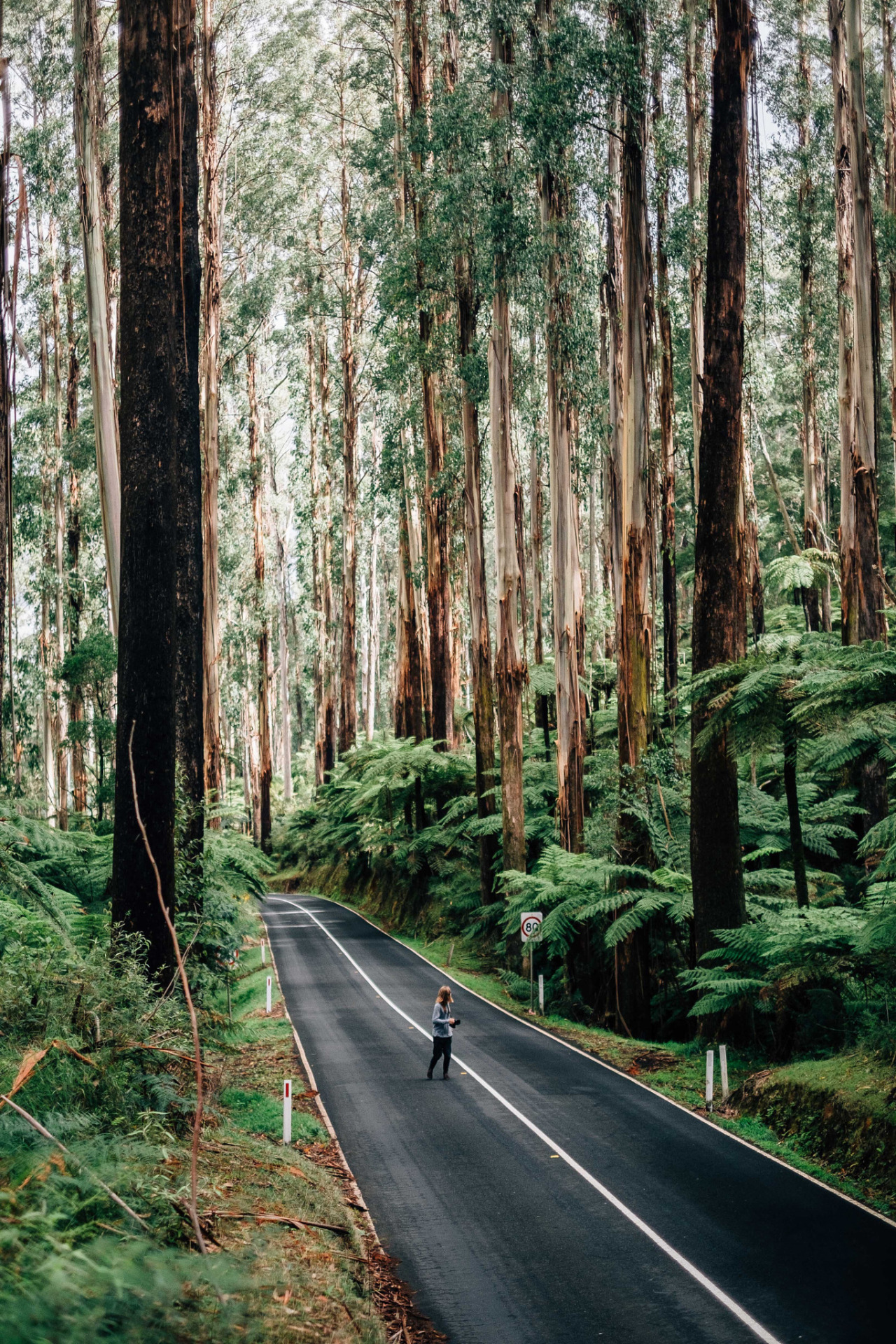 Its proximity to Melbourne also means you'll get your fair share of other motorcyclists to contend with, including the Rossi wannabes. To avoid most of the knee-down silliness, just plan your ride for a weekday; you'll also tend to get less tourists and dawdlers at this time of week. And as mother nature still has a firm grip on this part of the world, you'll want to be on the lookout for leaves, bark, and sticks on the road, along with the moisture that's always present in temperate Australian rainforests like these. Ditto for mossy roads and farming heavy machinery.
Local towns provide convenient refueling breaks and also offer the typical high-quality food and coffee options the entire area is known for. You'll also find a bunch of old wares shops that'll have you frustrated at your bike's inability to carry cool old tables and chairs in about sixty seconds flat.