If there's one thing I've learnt over the years of writing this website it's to never underestimate anyone or anything. That sentiment also applies to a country's custom scene.
When I think of Thailand I picture tropical island landscapes bordered by white sandy beaches, ad infinitum palm trees and pristine blue waters. It's a place where tourists go to take advantage of the island lifestyle – drinking cocktails on the beach, relaxing from dawn till dusk and working on their tan. There is of course much more to Thailand than just that.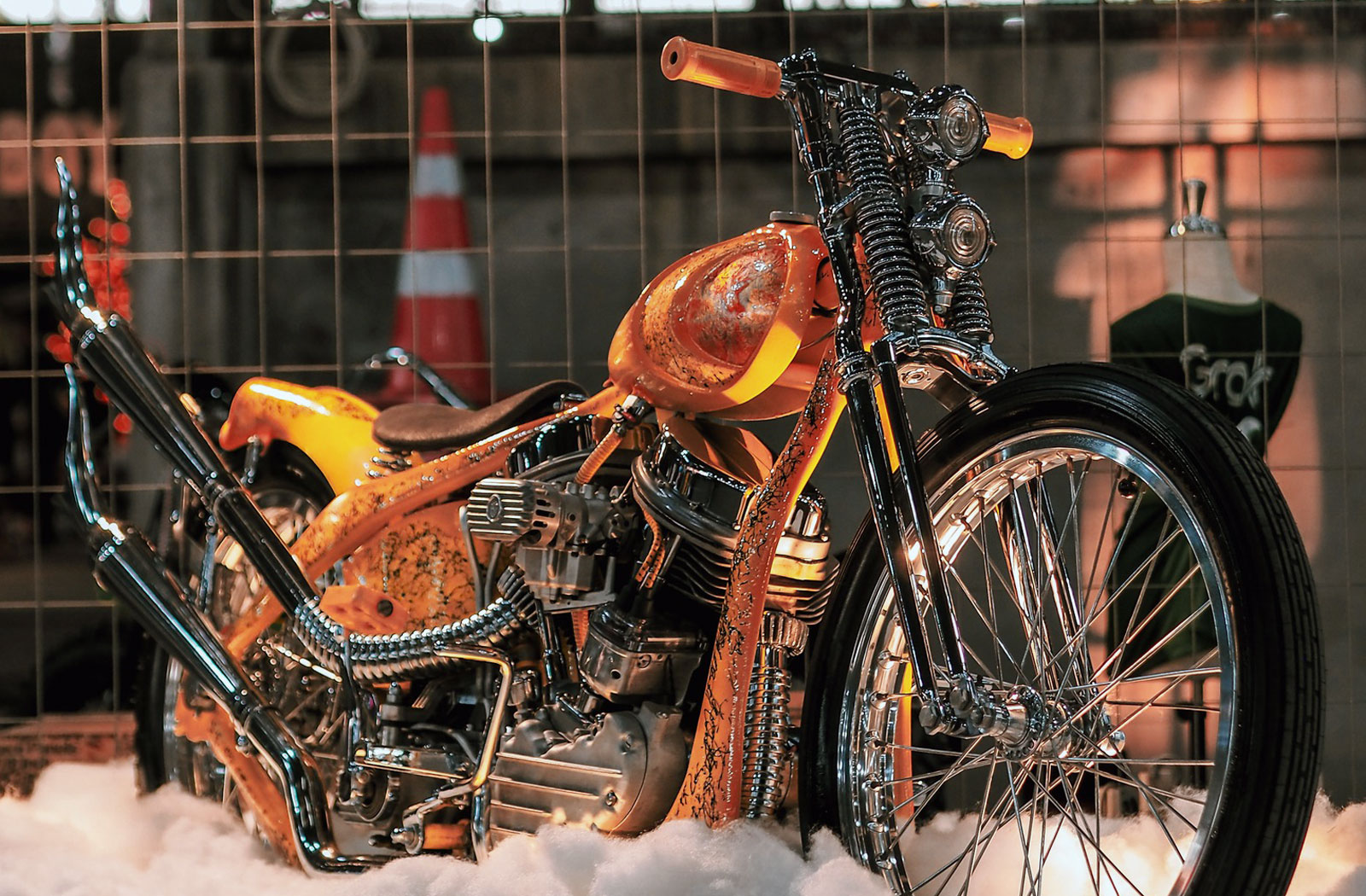 Outside of the country's popular island holiday destinations, mainland Thailand is home to some 70 million habitants. The country's capital Bangkok is estimated to accommodate over 22% of that figure at around 14 million people. As with most major cities, it goes without saying there's a booming custom scene in Thailand. Unfortunately, as an outsider, it's often difficult to gain access to it. This is why custom events are so important. If you're interested in seeing what the Thai custom scene looks like the best show on the calendar is the Bangkok Hot Rod Custom Show.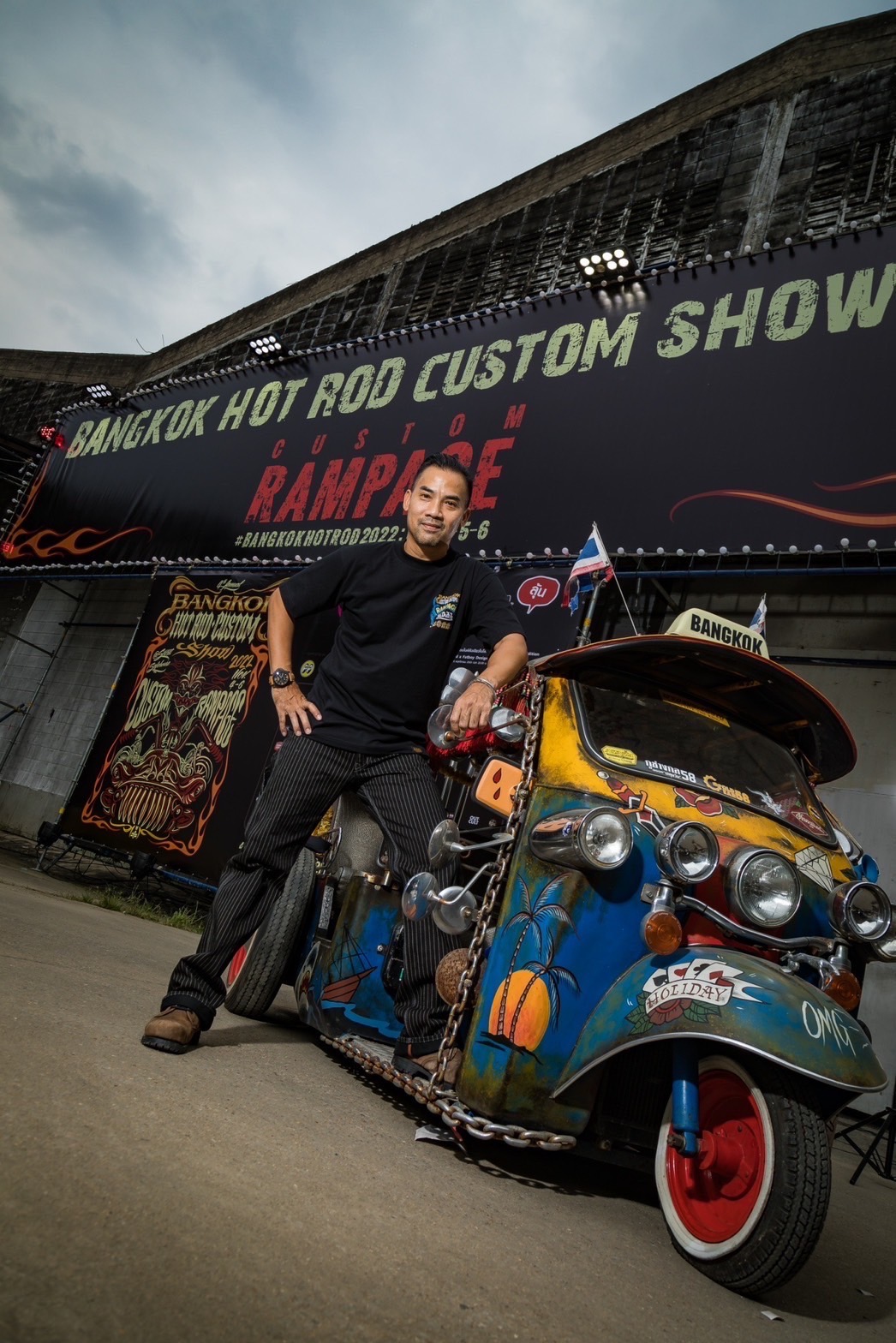 The 2022 Bangkok HRCS took place last month. It was the 4th show in the history of the event (2016, 2017, 2019 and 2022) and the biggest one to date. To get a better understanding of the event we got in touch with the event organiser Mr Nanthapat Unpikul (pictured above), otherwise known as Bomb.
Who is behind the Bangkok Hot Rod Custom Show?
There are 4 main persons including myself and 3 other co-founders; Mr Mark from Fatboy Design and Mooneyes BKK, Mr PK, and Mr Bank.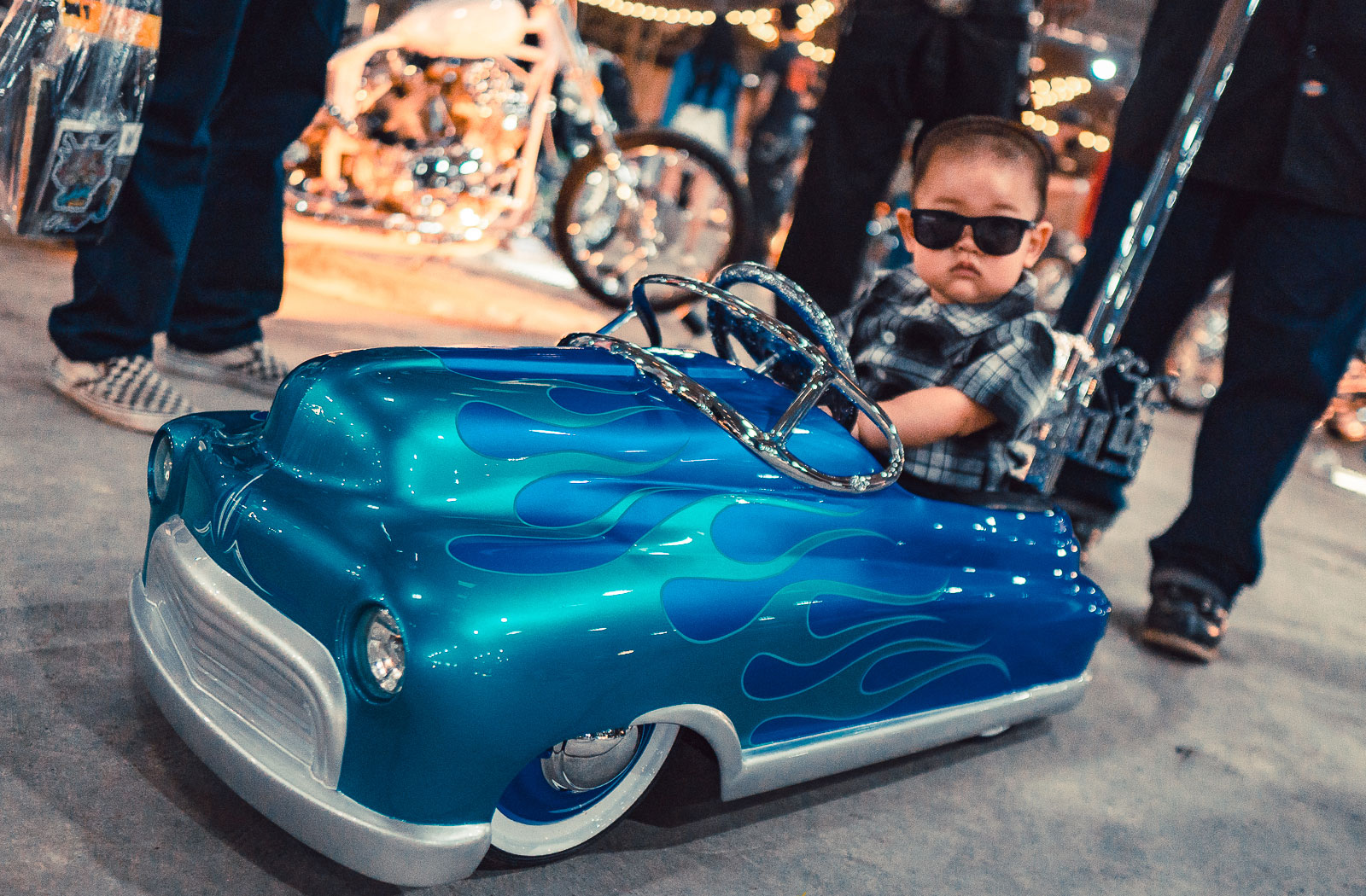 How has the show changed over the years?
In 2016, the event took place at the old factory on Vibhavadi Rd with approximately 8,000 attendees and around 150 total display hot rod cars and custom motorcycles.
In 2017, the event took place at Bangkok International Trade & Exhibition Centre (Bitec Bangna) with approximately 15,000 attendees and around 200 custom vehicles.
In 2019, the event took place at SHOW DC (Rama 9 Rd.) with approximately 20,000 attendees and around 280 custom vehicles.
This year there were approximately 30,000 attendees and around 350 vehicles on display.
What do you think makes the Thai custom scene special?
Thai builders have high potential with unique custom ideas. They are all very active and keen to customize. You can find numerous brilliant cars and bikes at Bangkok Hot Rod Custom Show each year.
Aside from the vehicles what else can people see at the show?
For this year we had the Mooneyes BKK skatepark, a Miss Bangkok Hot Rod Pinup Girl Contest, Kustom Paint Thailand Contest, a Swap Meet (parts & accessories/riding gear/fashion), and a special international guests zone.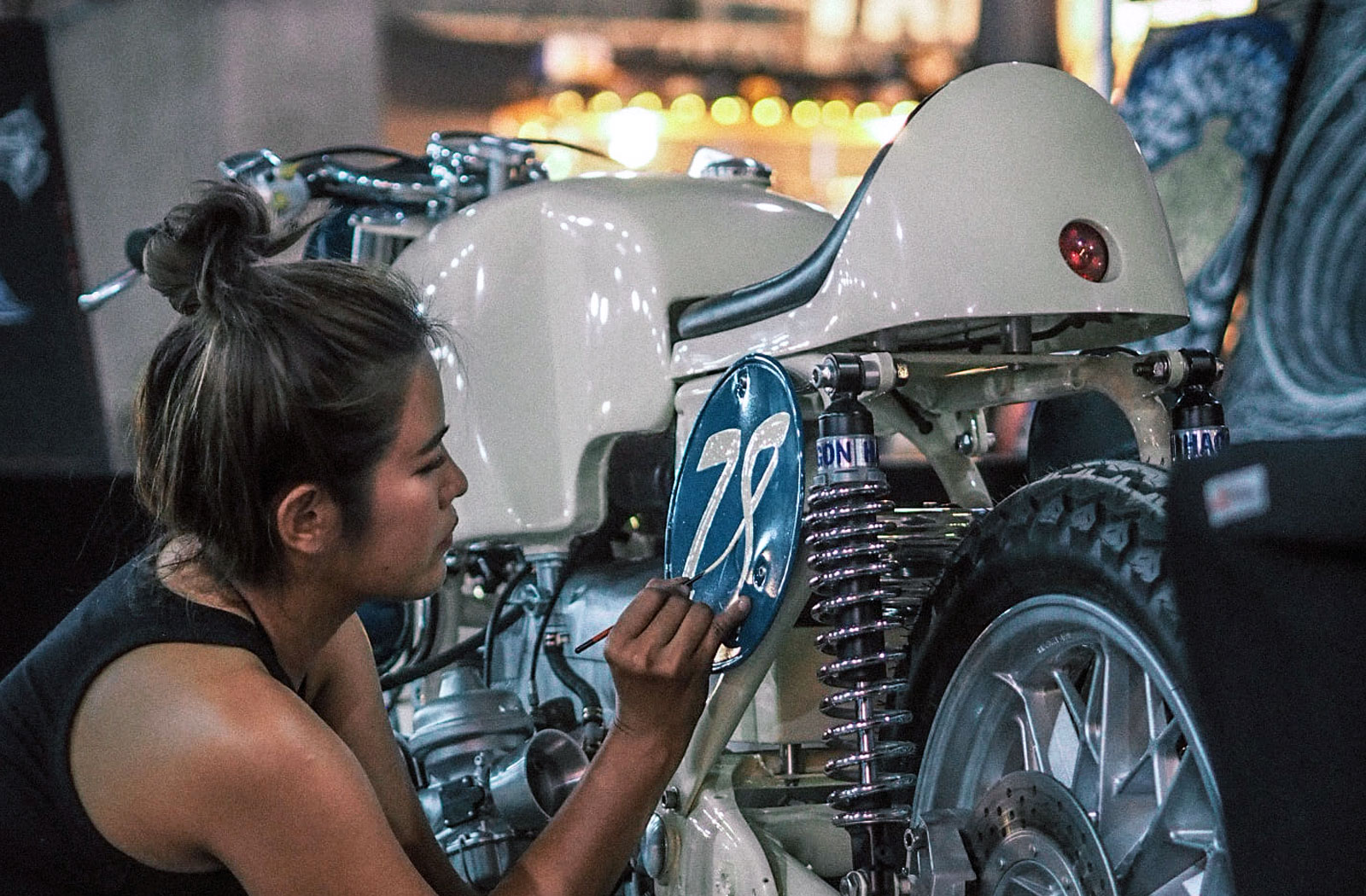 What plans do you have for the future of the show?
We are planning to find a venue where it will be easier for visitors to travel to with sufficient parking and proper facilities. Moreover, we are seeking support from the international press and media to help make our show become famous in the World Custom Culture scene and attract more visitors from all around the world to experience our Amazing Thailand.
When will the next Bangkok Hot Rod Custom Show be held?
From now on the Bangkok Hot Rod Custom Show will occur every other year. Therefore, the next show will be held in 2024. Please stay tuned for more information about the date, time, and venue.