Today the idea of building such a bike for the street sounds rather ridiculous, but that doesn't mean it shouldn't be done…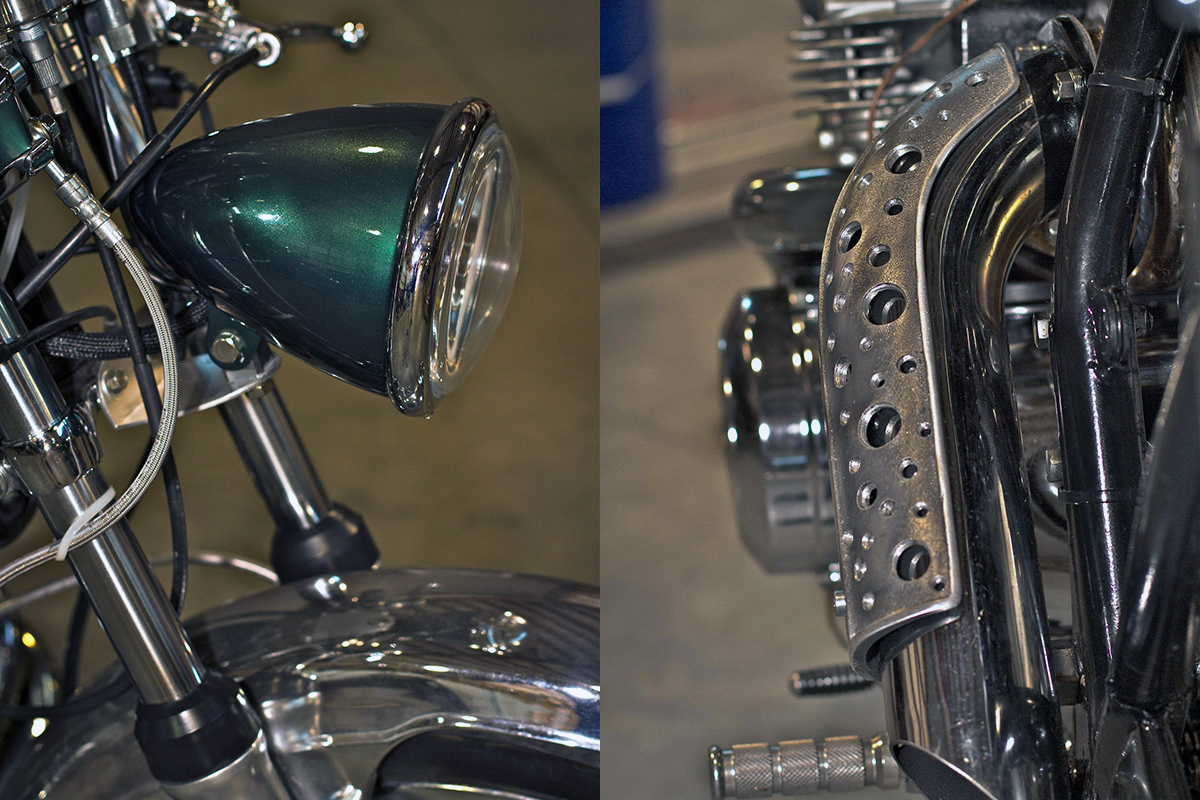 At Magnum Opus Custom Bike shop in Wilmington, North Carolina, workshop owner Ezio Covelli had been planning a turbo Kawasaki build of his own. After acquiring a 1978 KZ650 he set about creating a bike inspired by Alan Masek's Z1R-TC with a few sensible adjustments.
"When we got our hands on the KZ650 donor for project it had already been fit with an MTC 830cc big bore kit in the late 70s. The main idea with this bike was to achieve something classier while keeping the bike sport oriented. The lines have been cleaned up, wiring reduced to the bare minimum and the instruments and controls replaced with more minimalistic looking ones."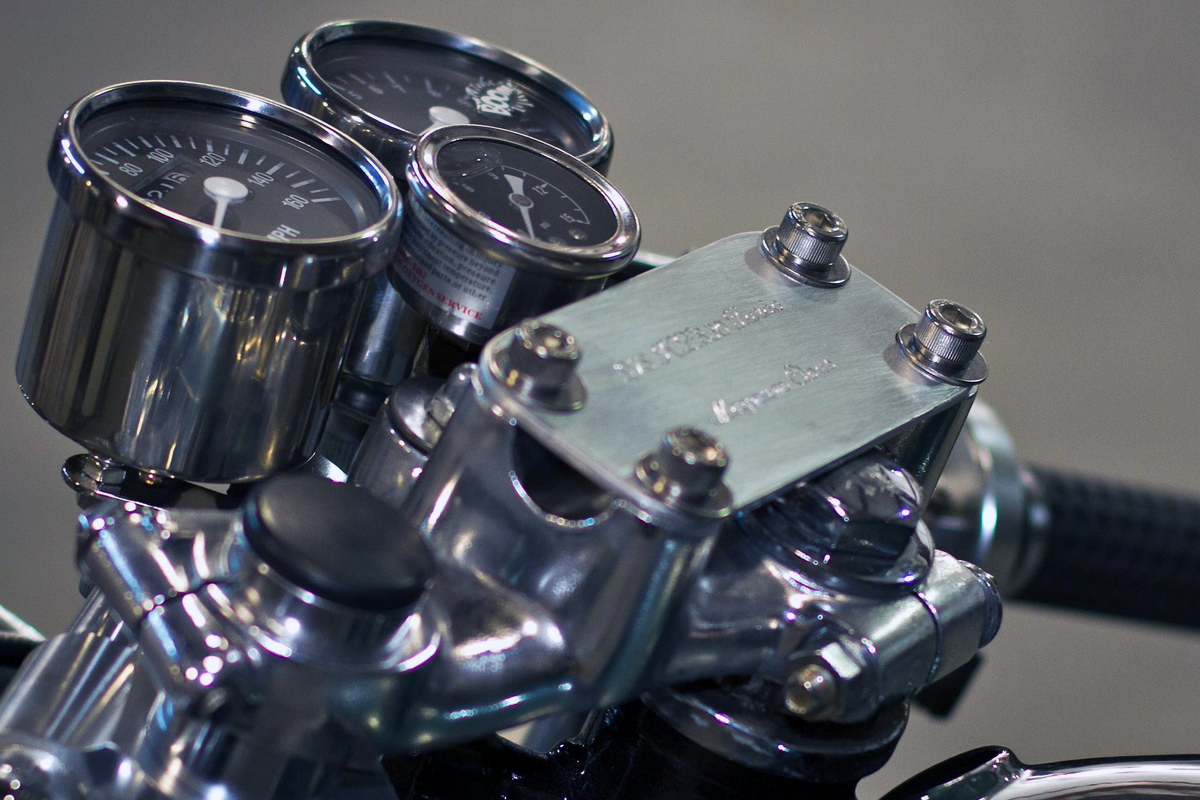 "The design of the paintwork and striping was inspired by the bikes big brother, the Z1. We felt our KZ falls somewhere between the iconic Kawasaki Z1 and the legendary Z1R-TC turbo so we wanted to reflect that with its livery. We call this kind of build a resto-mod because everything that's been done to the bike can be reversed to take it back to original. There was no chopping of the frame. Instead we made performance adjustments like installing longer shocks in the back and slightly lowering the front end."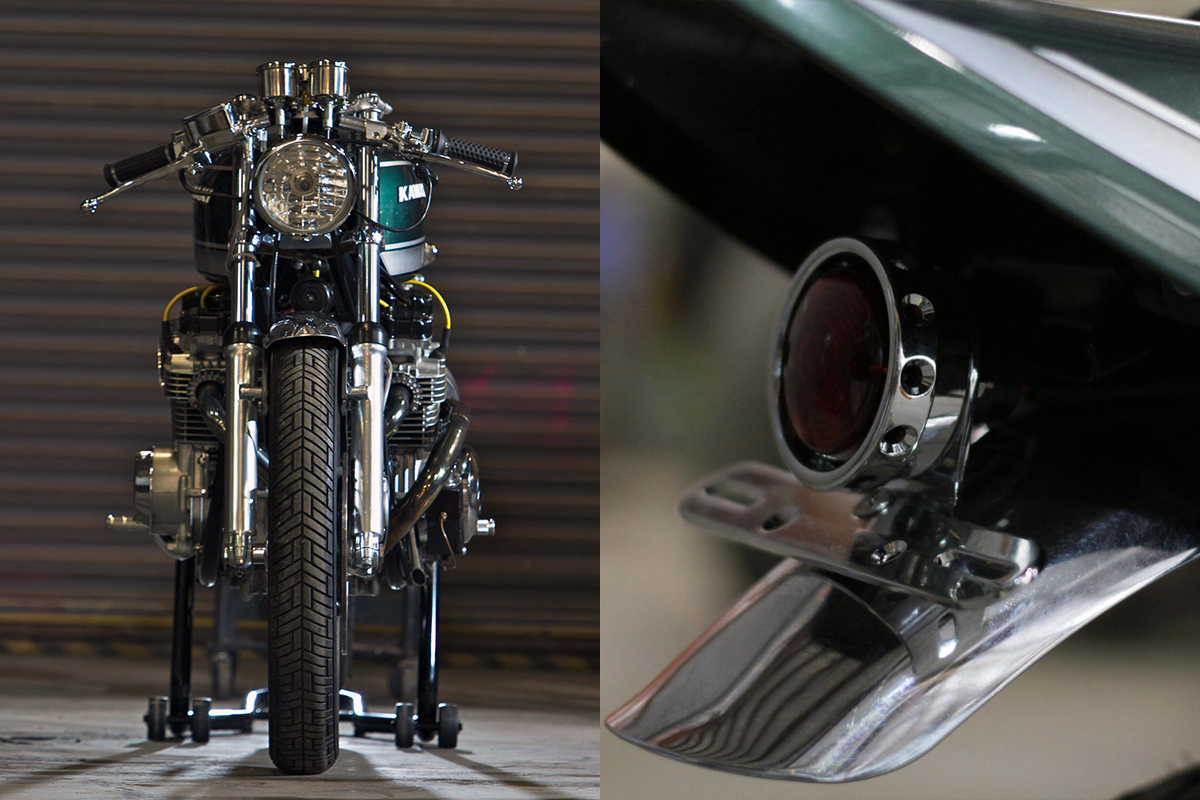 When it came to adding the most important component to the bike, Ezio chose to go with period correctness rather than the latest in turbo technology. For this he sourced an original TC Corp kit, identical to those mounted to the Z1R-TC back in '78. The kit includes the intake manifold, RayJay F40 turbocharger and a short and undoubtedly loud exhaust manifold from American Turbo Pak. With the increased capacity, performance coils, racing ignition and a modest 5 or 6 psi of boost the bike is a strong performer. However if you feel the need to drain the blood from your knuckles Ezio says at 10psi the bike will deliver around 110bhp at an ear-shattering 10,000rpm.
This bike is now available to purchase and can be seen at the Magnum Opus workshop. If you plan on test riding it be sure to bring a change of underwear!
Build Sheet:
Dyna-S electronic ignition
Martek ignition coils
Metzler Lasertec tires
Stiffer fork springs
Drilled front rotor
Rebuilt starter clutch
Lithium battery
Long bucket headlight and bracket
LED tail, stop and blinkers
Custom rear fender
Clip on handlebars
New master cylinder, brake hose and clutch lever assembly
Custom Wiring harness
Custom Seat and seat pan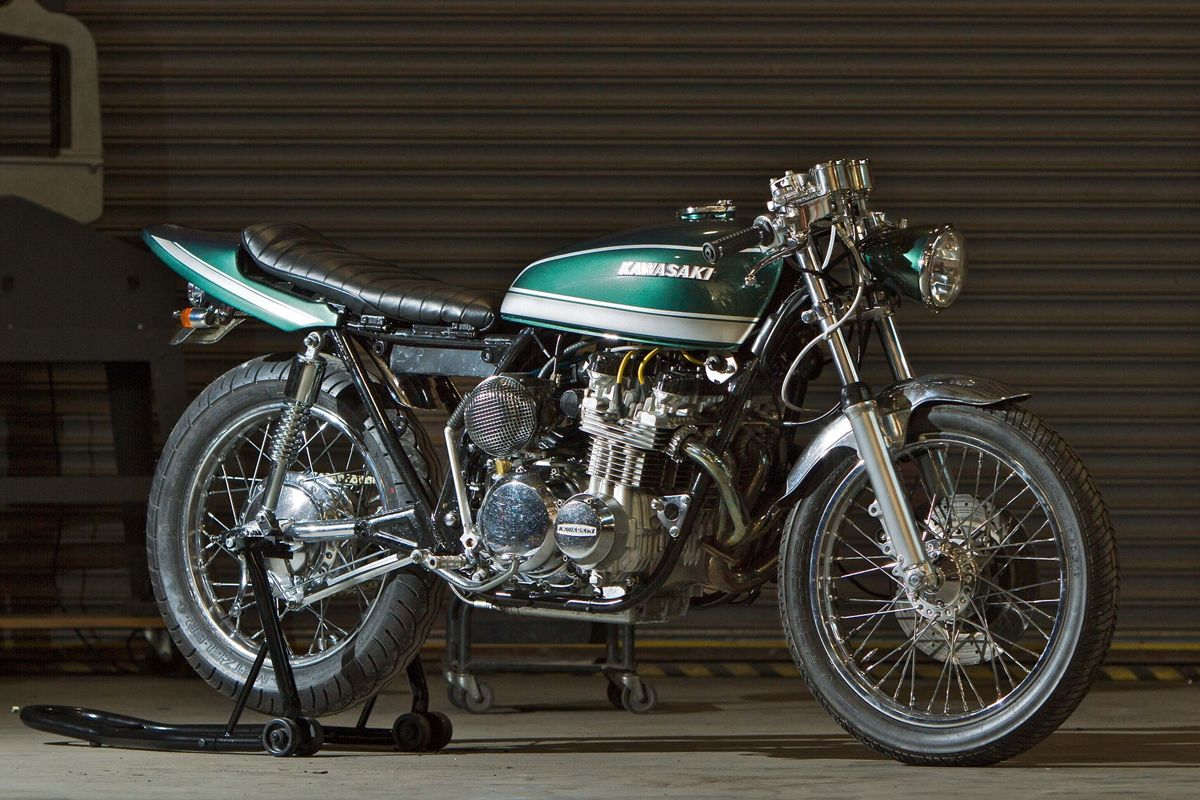 In 1978 former
Kawasaki
Marketing Director Alan Masek knew that the mighty Z1's dominance of the street was coming to an end. Honda'snew CBX and Suzuki's GS1000 were set to leave the Z1 in their dust, but rather than sit back quietly and watch that happen, Alan devised the Zed's ultimate swansong. In what can only be described as a ludicrous business agreement, Alan, who was at the time CEO of Turbo Cycle Corporation, acquired 250 of Kawasaki's powder blue Z1000s. These bikes were then rebadged as the Z1R-TC and fitted with bolt on turbo kits. The Z1R-TC ran the same engine internals, same suspension, and same brakes as the standard Z, but thanks to the turbo kit packed an additional 40 brake horsepower. Insanely the bikes were then sold through Kawasaki dealerships, without warranties, to power-hungry riders. Unfortunately, many of the bikes met their demise by melting pistons, tearing cranks in half or at the hands of riders who simply couldn't control the beasts.