My parents once gifted me an old Toyota. Mum was worried about me riding and thought that giving me a car was the best way to get me off the motorcycle. It didn't work (sorry Mum). What it did do though was provide me with a spare vehicle that I could lend out to my friends. A workhorse that they could use as and when they needed. Although I never wanted the car I grew to love it because of what it became. It solved the problems of people I cared about, which is very fulfilling. When I finally sold that Toyota, even though it was a car I'd never have bought myself, I was sad to see it go.
The story of this Kawasaki GPZ550 is similar to that of my old Toyota. As a gift from one friend to another, it became a 'loaner' that solved mates transport issues while their own bikes were out of action. Unlike my car though, the Kawasaki's owner grew so fond of it he decided to give it a new lease on life. That's where Nigel Cripps of 'Oil Sweat and Gears' came into the picture.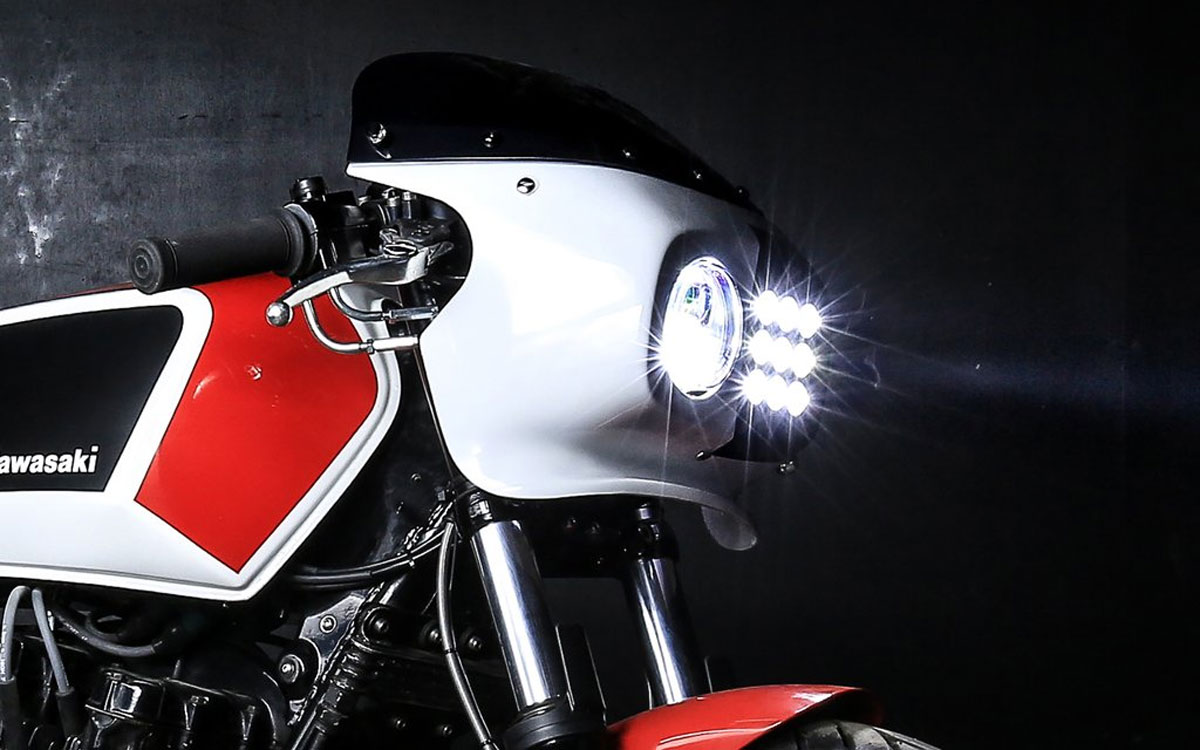 "The bike ran well but was no beauty contest winner," says Nigel. "It had a 'stand back and spray everything' matt black paint job, a dented tank, was missing its side panels and a had smashed fairing."By Nigel's description, the Kawasaki didn't sound like much to love, but the reliable little runabout had proved its worth. So, the plan, according to Nigel, was to rebuild it using a mix of period correct aftermarket parts, a few one-off custom bits and some modern upgrades to make it really reliable.
Just about everyone had ridden the GPZ and their feedback highlighted its poor handling. To rectify the issue Nigel opted for a complete overhaul. In the rear, he installed a period correct Davida swingarm and Hagon shocks. To beef things up he then modified the swingarm to accept a wider GPZ1100 wheel. Up front, he's added a set of Yamaha Fazer forks complete with their blue spot brakes. Then to pair the wheels, there's an 18" Z1300 rim up front which miraculously fit without any spacers.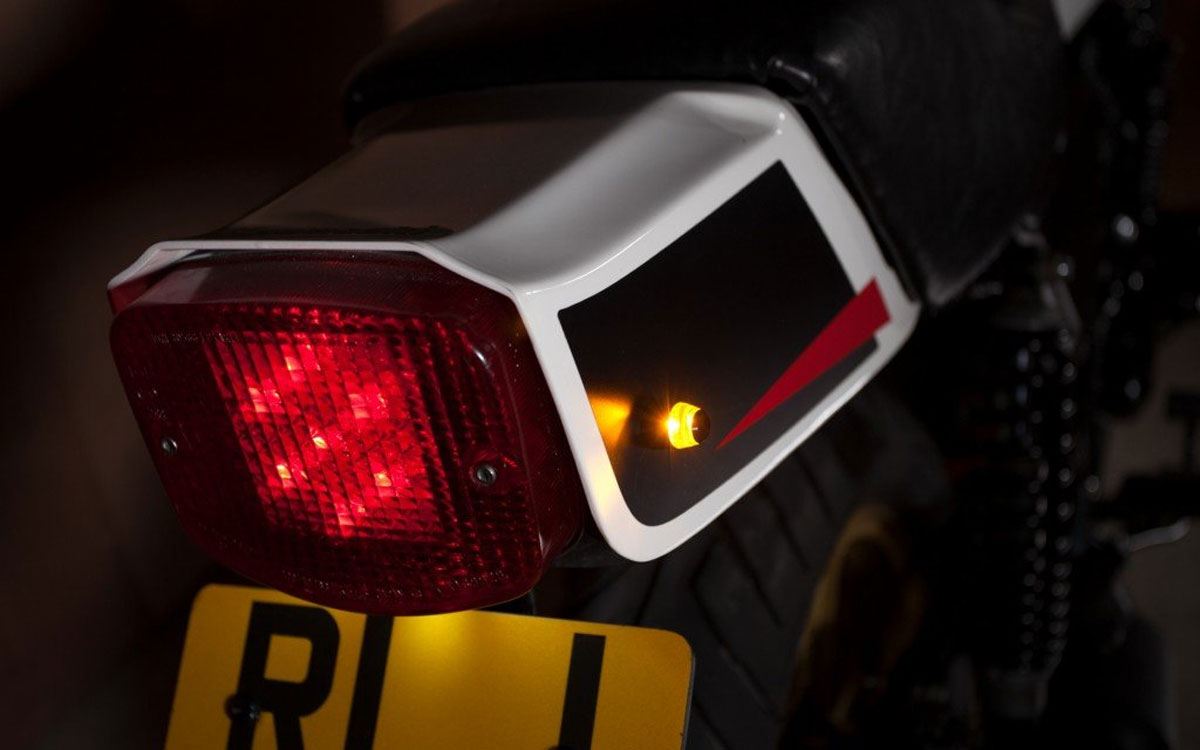 Inspired by his win with the front end Nigel turned his attention to the engine and electrics. He overhauled the engine adding 615cc pistons for a touch of extra grunt, fitted K&N pod filters and devised a completely new exhaust system. Hanging from the engine is a set of 4-into-1 Cerakoted Harris headers and a swooping Danmoto GP race can. To keep things looking period correct the switch blocks were all rebuilt, but there's also a touch of modern gadgetry from Motogadget in the mix. The ignition is now a keyless M-Switch unit and the indicators are tiny M.Blaze pins.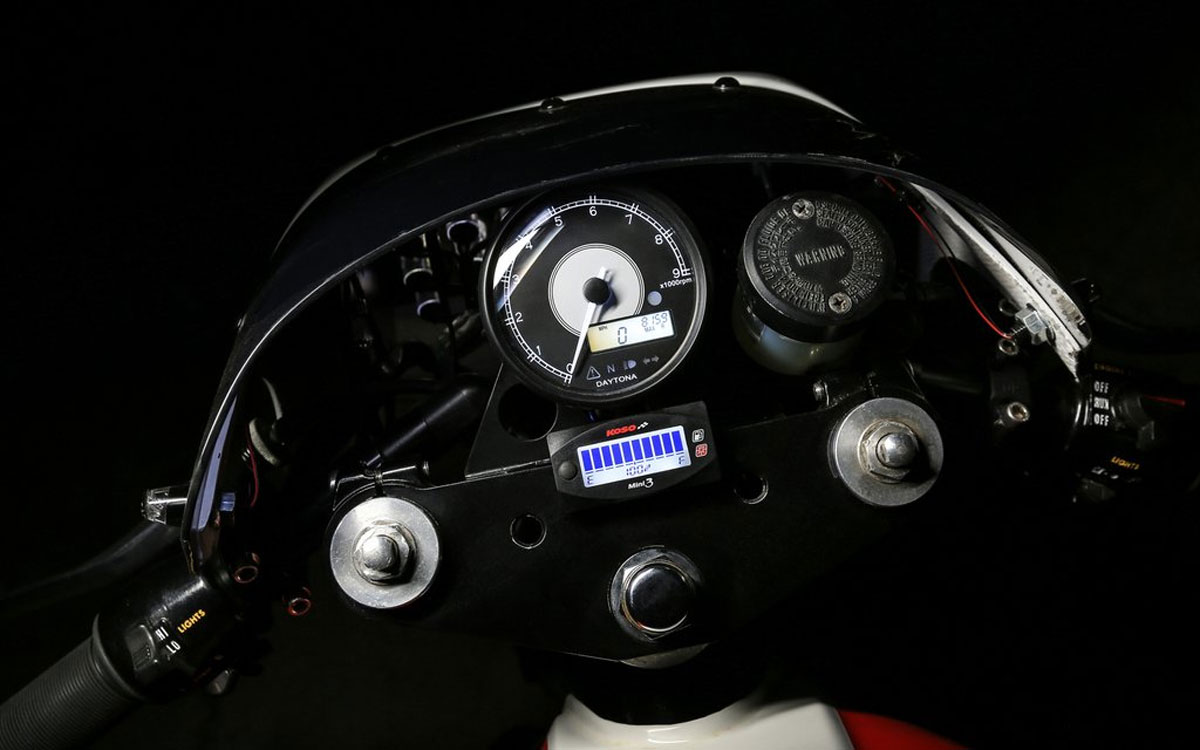 With everything either covered in truck bed black, dented or busted Nigel decided to start from scratch with the bike's bodywork. "I wanted to create a bike that had good compact proportions and, at first glance, an almost factory-like appearance." he says. To achieve this he shoehorned a Kawasaki GT550 fuel tank onto the frame. At the rear, he's retained the factory tail unit. In a stroke of genius, he's recessed the light unit into it adding LED internals as he went. A GPZ 1100 provided the basis for the asymmetrical front fairing. After some cutting and reshaping it was used to create a mould. The final part houses both an ATV headlight and array of LED marker lights.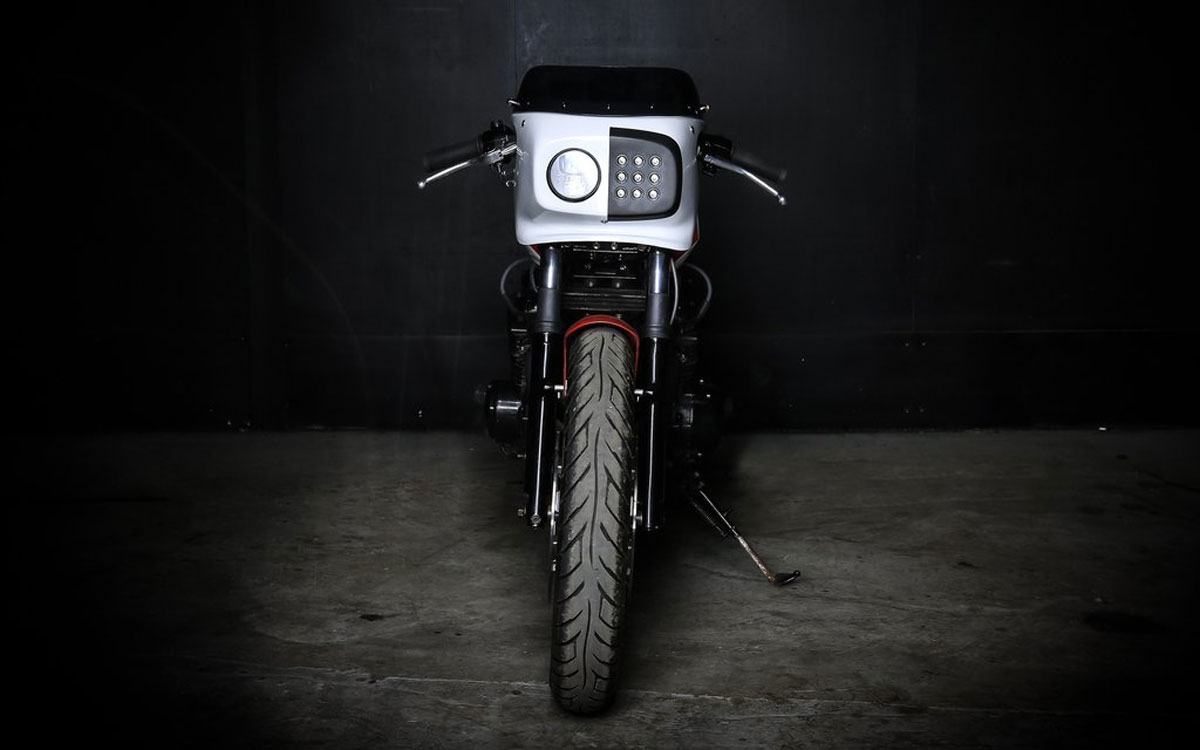 The Kawasaki's cockpit is where you'll find the least period correct parts, but that's not a bad thing. The clunky 80's dials have been swapped out for a single Daytona tacho and digital speedo. Then there's a Korso fuel gauge sitting on the top bridge.
Although this Kawasaki GPZ550 may look like a well kept 80s classic it's as reliable as any modern runabout. Something its owner is sure to be happy about and that I'm very impressed by.