Mark Twain once postulated, "There is no such thing as a new idea". This can definitely be said of the goings-on in the world of custom motorcycles. Ideas are reused and repurposed time and time again. So where the real talent lies is in creating something that either appears unique or is better executed than what's been done before.
When it comes to CB750 cafe racers I can confidently say I've pretty much seen it all. The Honda's popularity in the custom scene is unrivaled. Kyle Vara of Los Angeles-based workshop Thirteen & Company couldn't agree with me more. So when a customer gave him the freedom he needed to massage a bit of individuality out of a Honda CB750F he wasn't about to do anything by halves.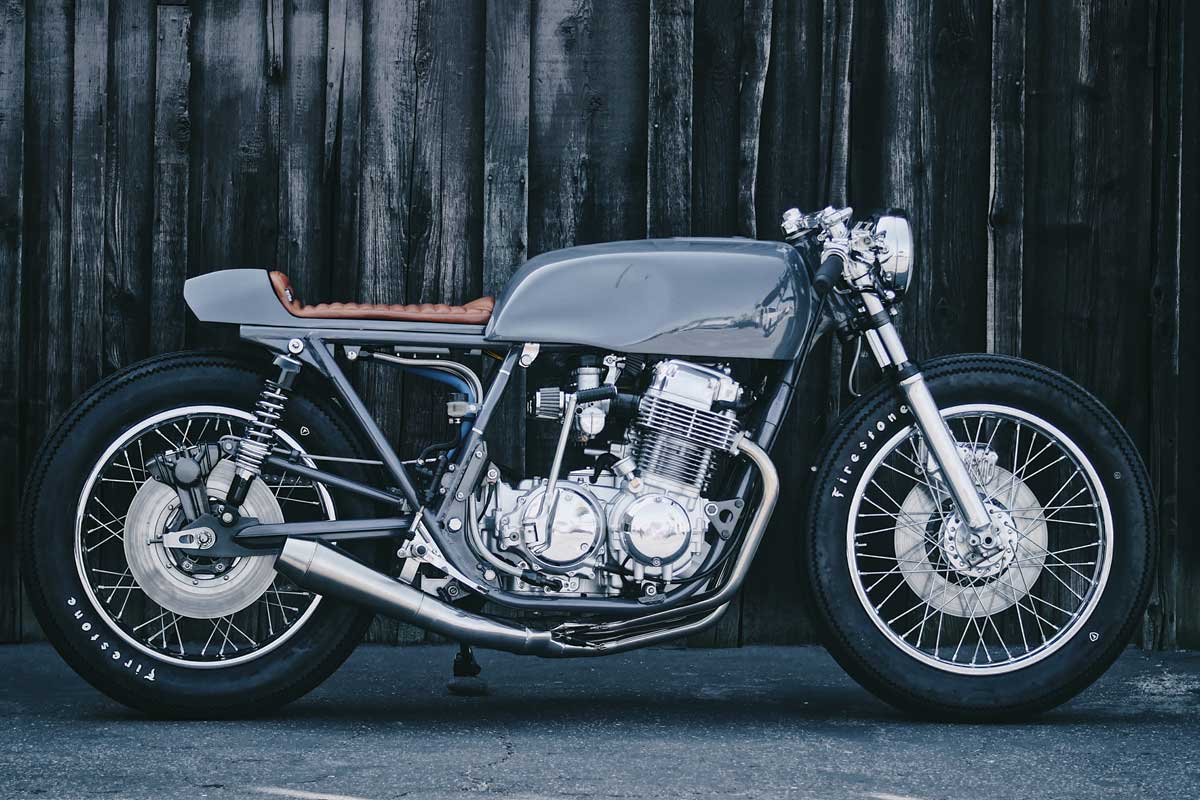 The donor for this project was a 1975 Honda CB750F Supersport found neglected and looking worse for wear in Oceanside, California. Kyle was given a relaxed brief that consisted of a color palette and a handful of must-have parts, but the overall design was left entirely up to him.
"As with many of my bikes, the first thing I did was look at the shape of the tank, this will ultimately give me an idea of where I need to go with the seat," says Kyle. "My inspiration comes from bikes I like or design elements that I have picked up on. However, some things I make are based on ideas I have once other components have been fabricated. Kind of like fitting pieces of a puzzle together."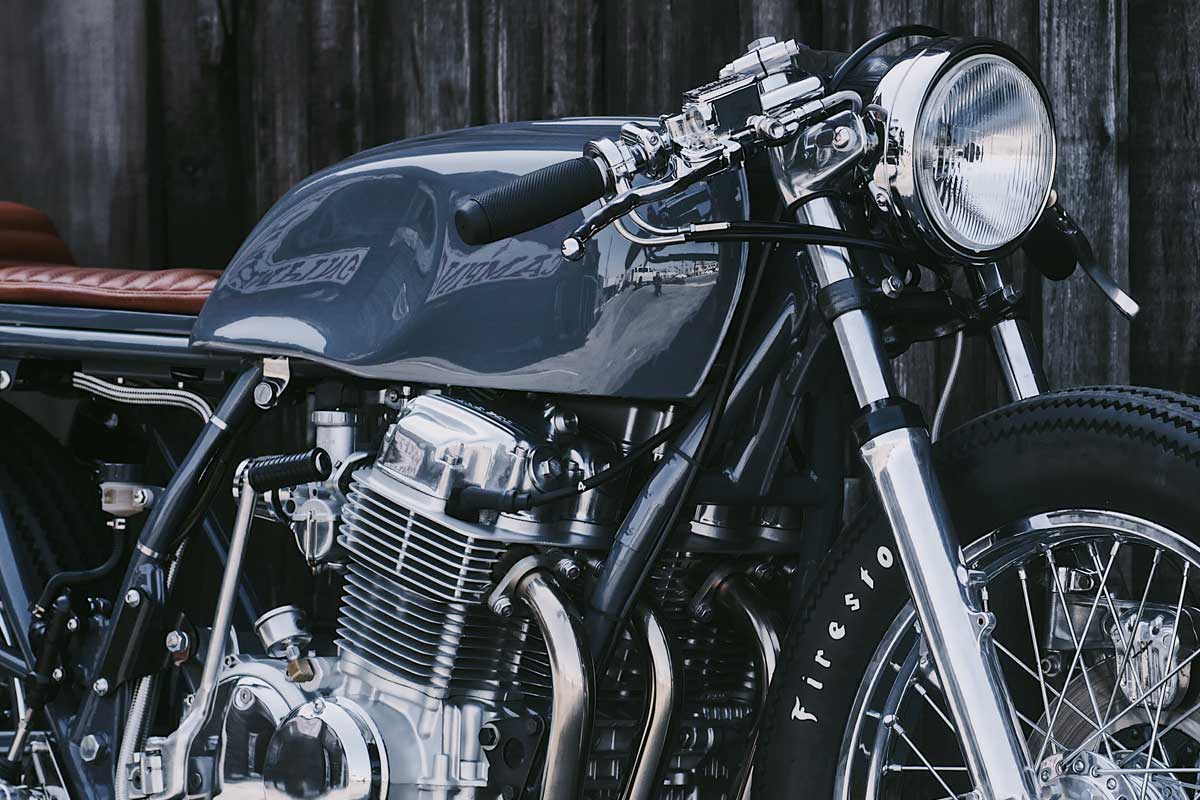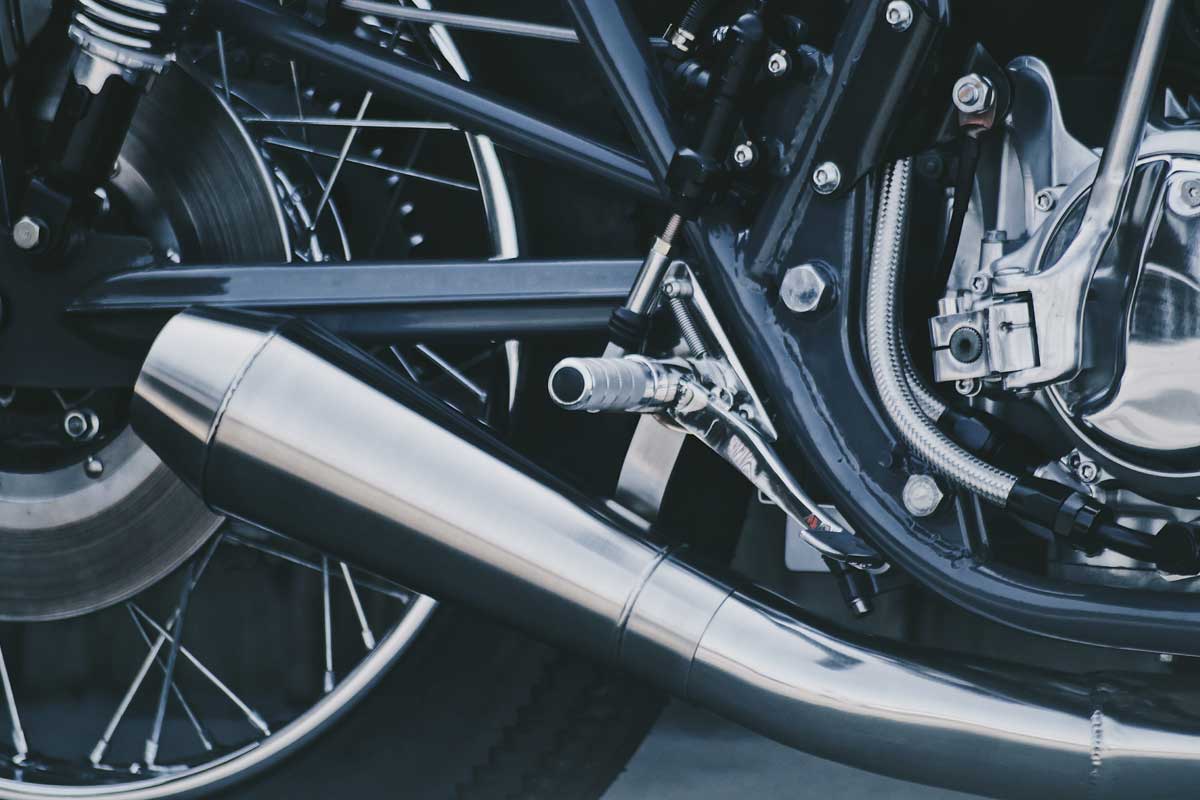 As is customary at Thirteen & Co. the Honda CB750F was completely torn down. Kyle then addressed the issues he had with the frame. It was detabbed and shortened in the rear using a custom subframe before being treated to fresh paint in his client's preferred color. Looking at the engine now you would never think it had seen 45 years of use. This is a testament to Kyle's exhaustive work rebuilding the iconic inline-four. The top to bottom overhaul gave both the interior and exterior of the motor a facelift. Everything is now buttoned together with stainless fasteners and the covers all polished to a mirror finish. Even the carbs look like new and have been painstakingly tuned to harmonize with pod filters and a 4-into-1 Delvik stainless exhaust system.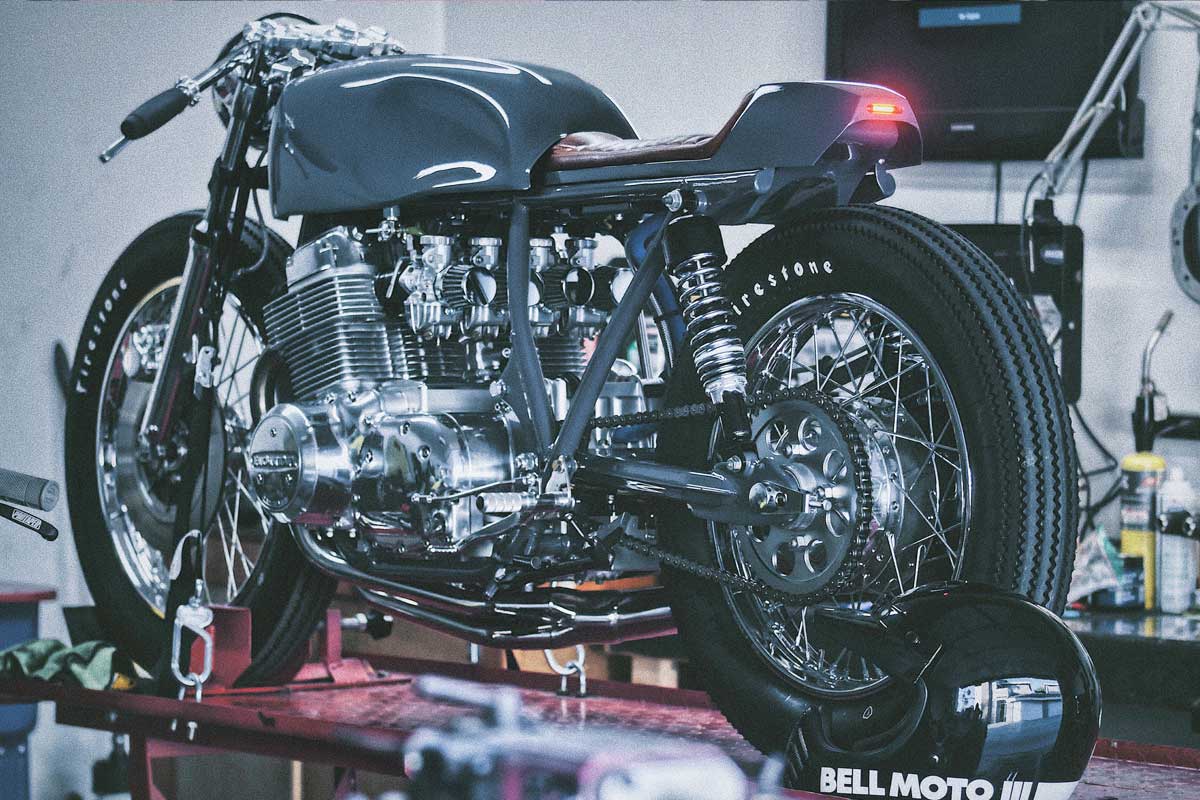 "The most challenging aspect of this build was fabricating the oil tank and custom rear sets," admits Kyle. "When seeking out the donor bike I deliberately went for a Honda CB750F. I wanted an external oil tank just to challenge myself to build one that could be hidden and still have enough oil volume to function correctly." Looking at the finished bike it's obvious he achieved his goal. The process started out with the design of the seat. Once he had the look he was after he began shaping a tank that would fit within the confines of the svelte tail section. The result is a uniquely shaped oil tank that is hidden within beneath the seat and between the frame rails. To minimize vibration and the chance of any hoses coming loose, rubber-mounted brackets hold everything in place. Delivery of the oil to the engine and back is via stainless braided lines that are a unique feature of this build. Being exposed also helps with keeping temperatures down on warmer days.
As for the rear sets, they were designed by Kyle using CAD 3D modeling software. This allowed him to design and test how the set up would function prior to any fabrication work. He then built the entire assembly inhouse himself.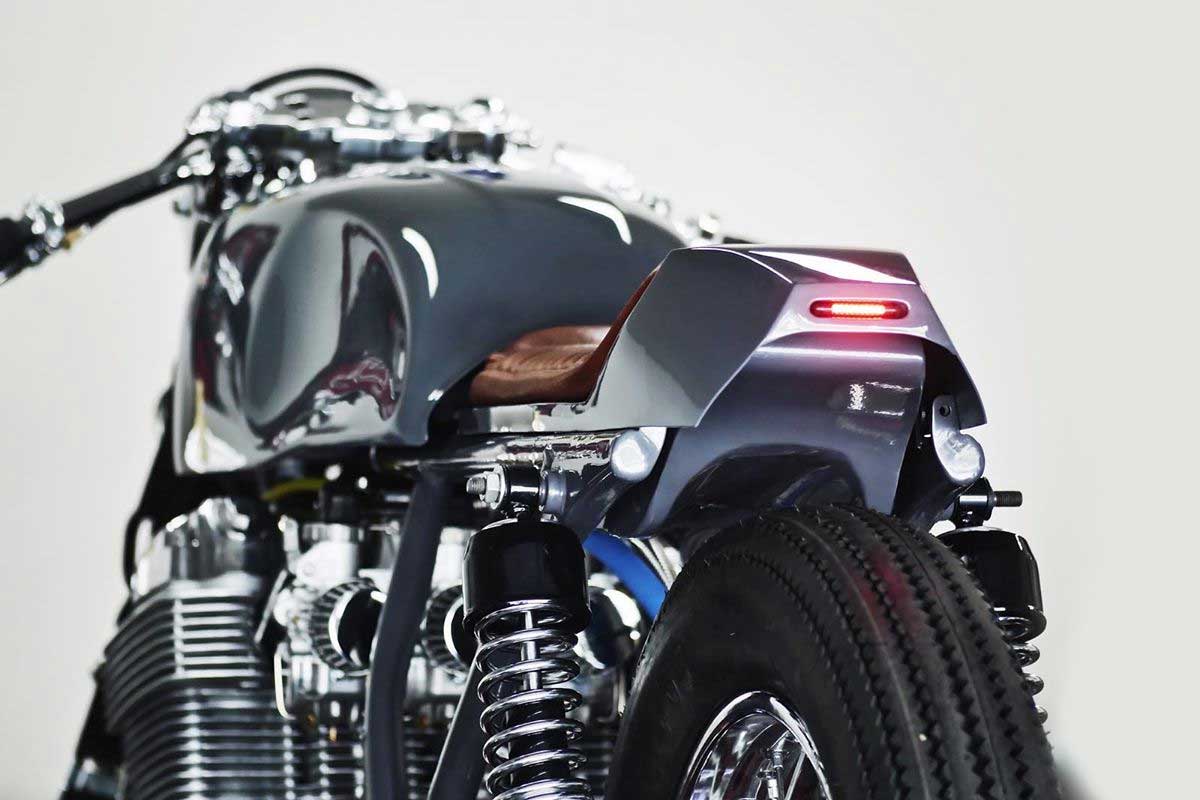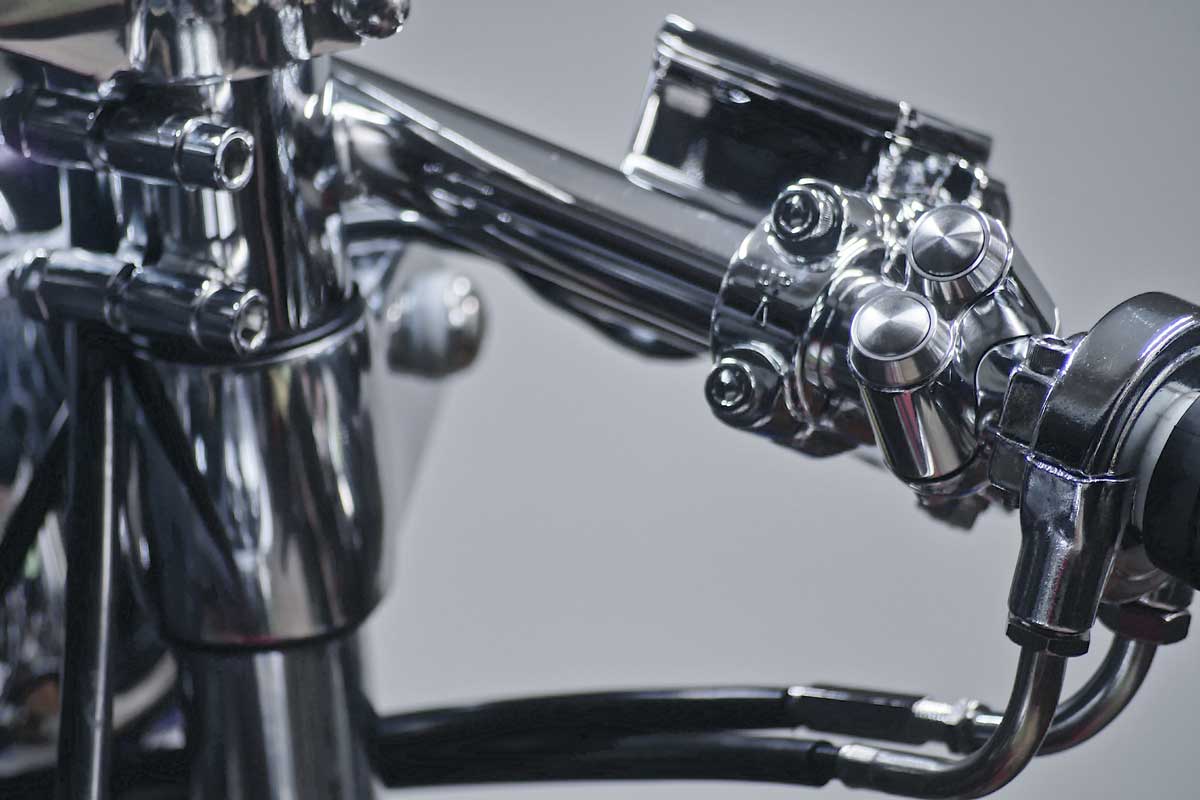 Other work during the rebuild included a complete rewire and the installation of a Motogadget M-unit Blue and switchgear. Clip-on handlebars sit beneath a shaved and polished triple clamp and the headlight hangs from customized brackets. A multi-function LED strip sits recessed into the custom rear cowl and the suspension has been tweaked to straighten out the bike's backbone. The original Honda CB750F fuel tank was a bit dull for Kyle's liking. So to add a touch of vintage racer styling he cut and welded knee dents into it. As for the client's choice in color, the grey/blue paint was achieved using an intensive 3 stage process. It's the perfect complement to the rest of the bike's predominantly silver finish.
All up Kyle spent 6 months completing this Honda CB750F cafe racer. As far as CB750s go it's one of the finest we've seen. From the near-perfect fit and finish to the unique, handcrafted touches. And as for how the bike now handles Kyle has this to say. "This bike runs and rides like a dream. I spent many hours tuning and testing it before it went to the customer. It has a plush ride and is really is crisp, not to mention extremely fast."