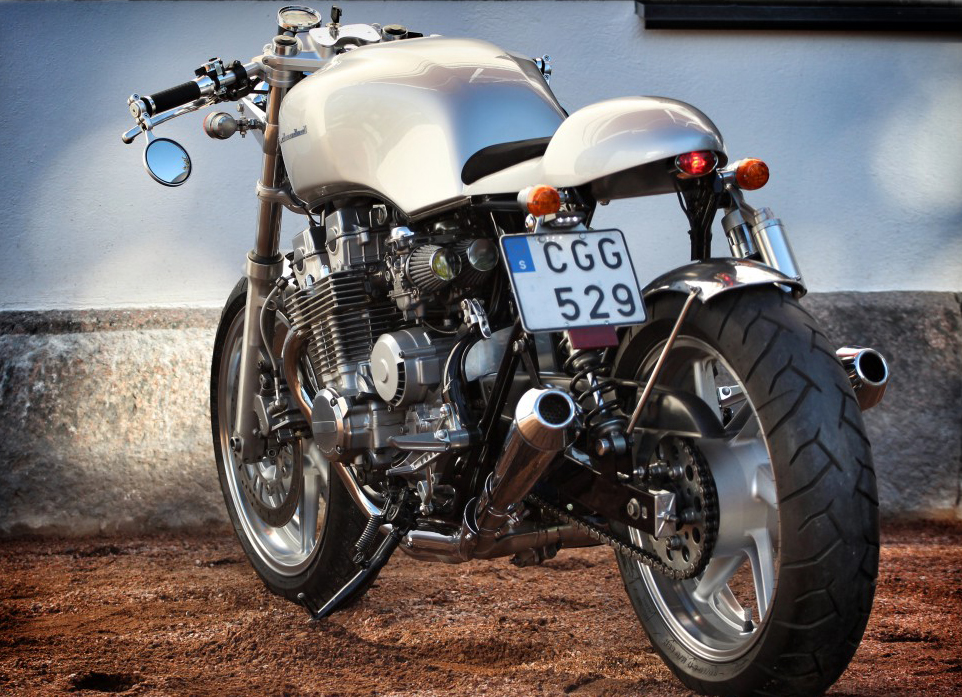 If Sir Mixalot was here right now his Anaconda would be bitterly disappointed. This is Rewheeled #1, a Honda CB750 Cafe Racer from Swedish builder Adreas Norum. Not only did Andreas slim down the CB's rear end he's given the whole bike a modern Cafe Racer facelift that won it "Best Streetbike" at the 2012 Oslo Motor Show.


We see a lot of early model CB Cafe Conversions but Rewheeled #1 is based on a much less attractive 1995 Honda CB750. The donor bike had a healthy motor so very little was changed other than a good clean and polish but when it came to the rest of the bike nothing was left untouched.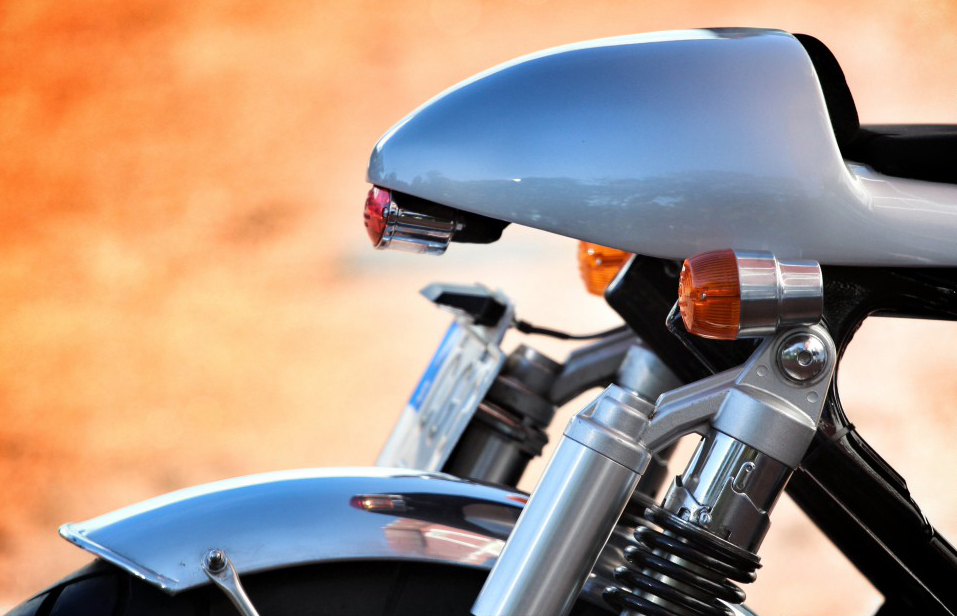 The rear suspension was upgraded with a set transplanted from a '99 CB and the front endwas dropped to balance the bikes stance. About half a foot of excess frame was cut off the back end and a new rear loop was welded in its place. A simplified wiring harness was designed and the electrics are now housed beneath the bikes tiny tail end, with the exception of the battery which now lives in the front section of the swing arm. Non essential handlebar switches and the ignition key were also relocated to a custom made panel behind the engine and an Acewell multimeter replaces its bulky original gauges.
The airbox was stripped away and replaced with quadruplet DELO pod filters and to manage the increase in airflow the carbs have been re-jetted with a kit from 6 sigma racing. The exhaust headers remain stock but now feed through to a set of minizoom mufflers giving the CB a reliable power boost.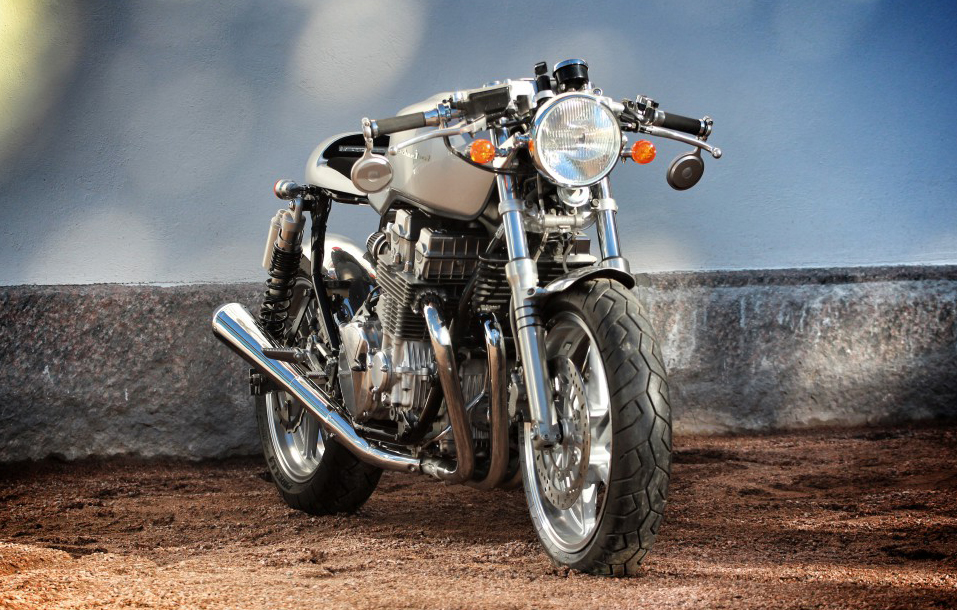 Honda's CB750 made its mark on the motorcycling world with advances in technology and awesome performance but somewhere along the way in its 40 years of production it's aesthetics suffered. The '95 model is a good example of this with its elongated tail and plastic side panels. Adreas dealt with this by tearing the whole lot off and swiftly dropping it in the trash, he then fabricated the tiny tail section out of fibreglass and added a race style neoprene seat. The front and rear fenders are custom made from aluminum, polished to a mirror finish and the bodywork has been painted in Volvo (yes I said Volvo) silver. No Honda branding remains on the bike but laser cut Rewheeled emblems on the triple tree and in the tail section indicate the place of the bikes rebirth.