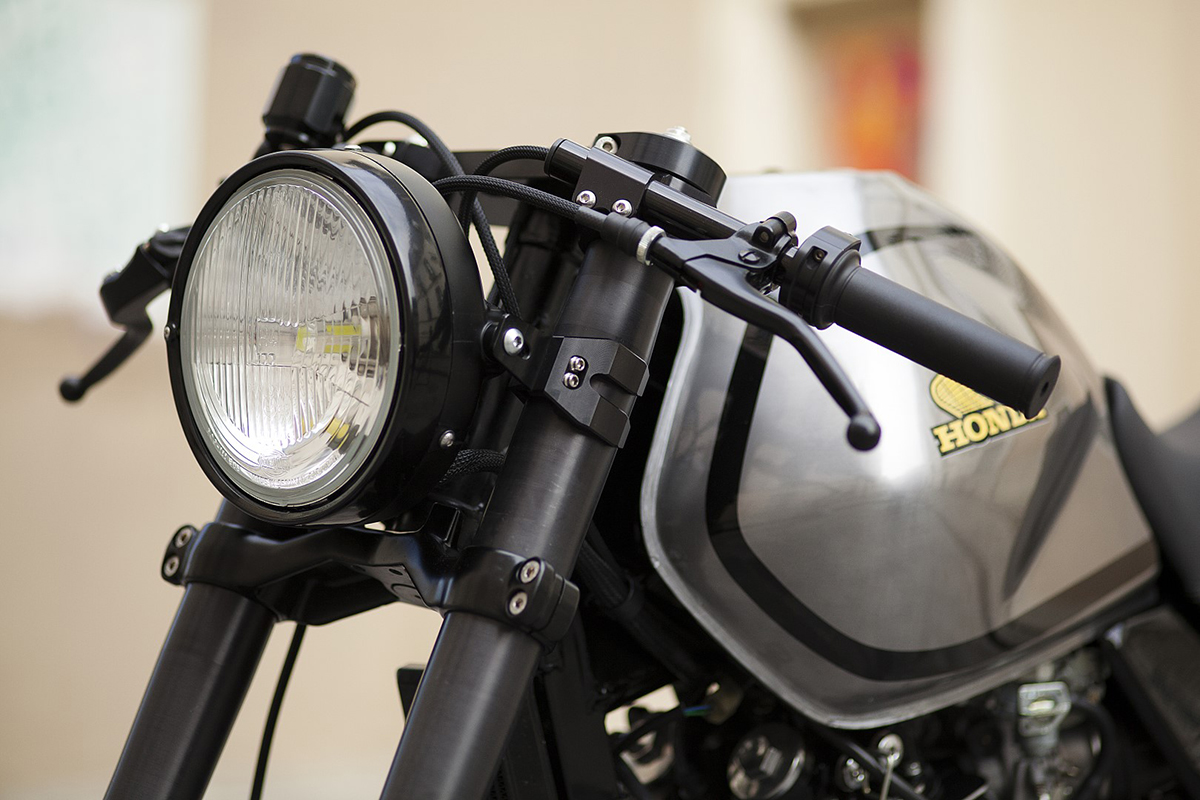 Dual Sport motorcycles have very different proportions to your average cafe racer, so Isidore set about salvaging and retro-fitting the single-sided swingarm from a Honda VFR800 and a Yamaha R1 front end. To bolt up the front end USV Racing CNC milled a custom set of clamps which were then electroplated in black to match. The rims from each donor bike were retained and braking was upgraded using items from the Beringer catalogue.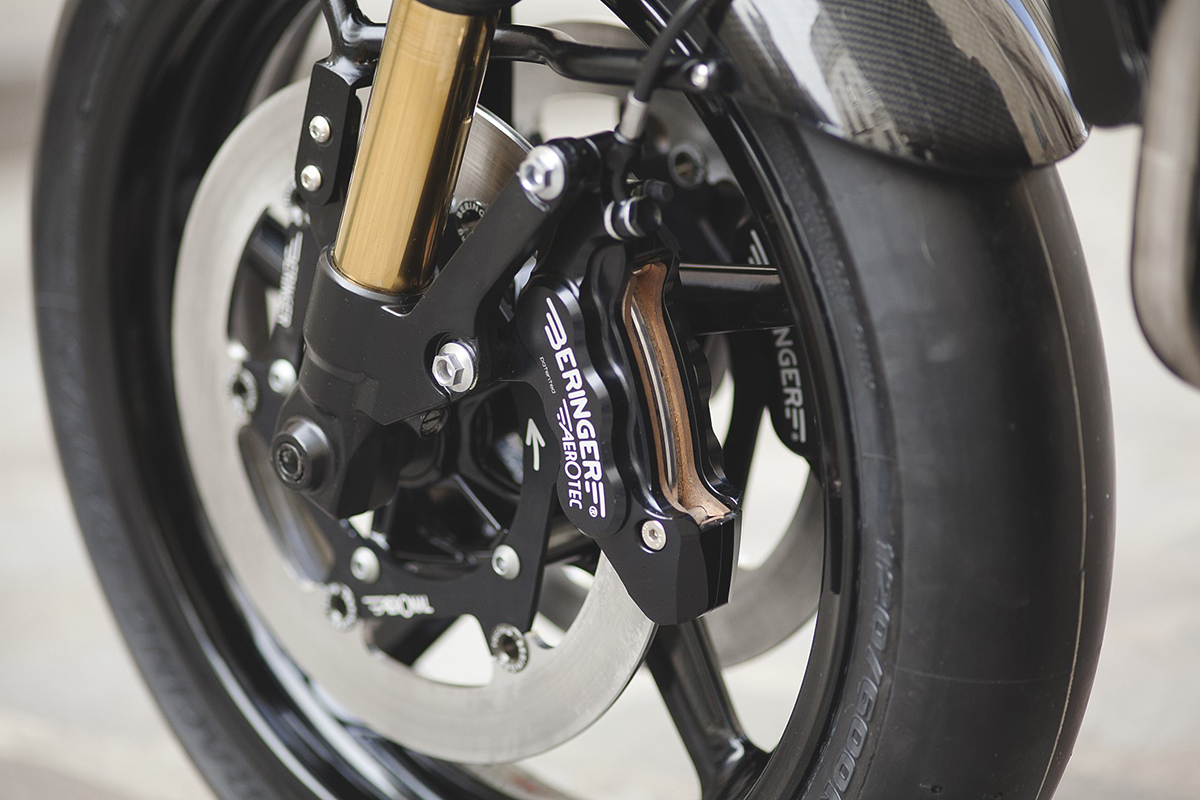 Curiously, the Vigors stout fuel tank was retained along with the factory headlight and seat. The remaining body parts were then custom made from carbon fibre. The forks are toting clip on handlebars wearing simplified controls from MotoGadget and there's also a MotoScope Mini integrated into the top clamp for a super clean finish.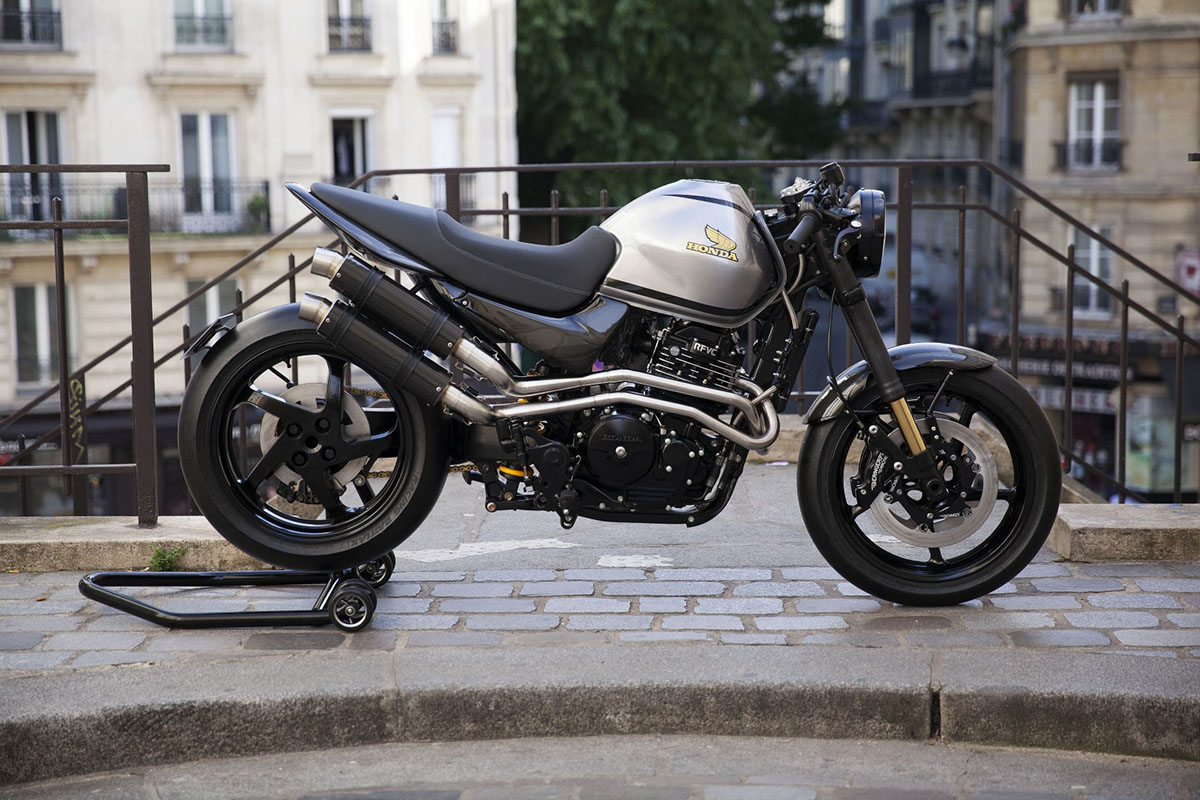 While the FX650 engine wasn't lacking in the torque department, Isidore felt it could do with more vigour (pun intended). Additional power comes from the installation and tuning of an HRC NH4 camshaft, Mikuni TM40 carbs, a Tecnium piston and a complete custom exhaust system.
At a time when everyone's transforming street bikes into Scramblers, it's great to see the opposite occurring. Isidore's come out of left field with this unexpected build and it's clearly paid off.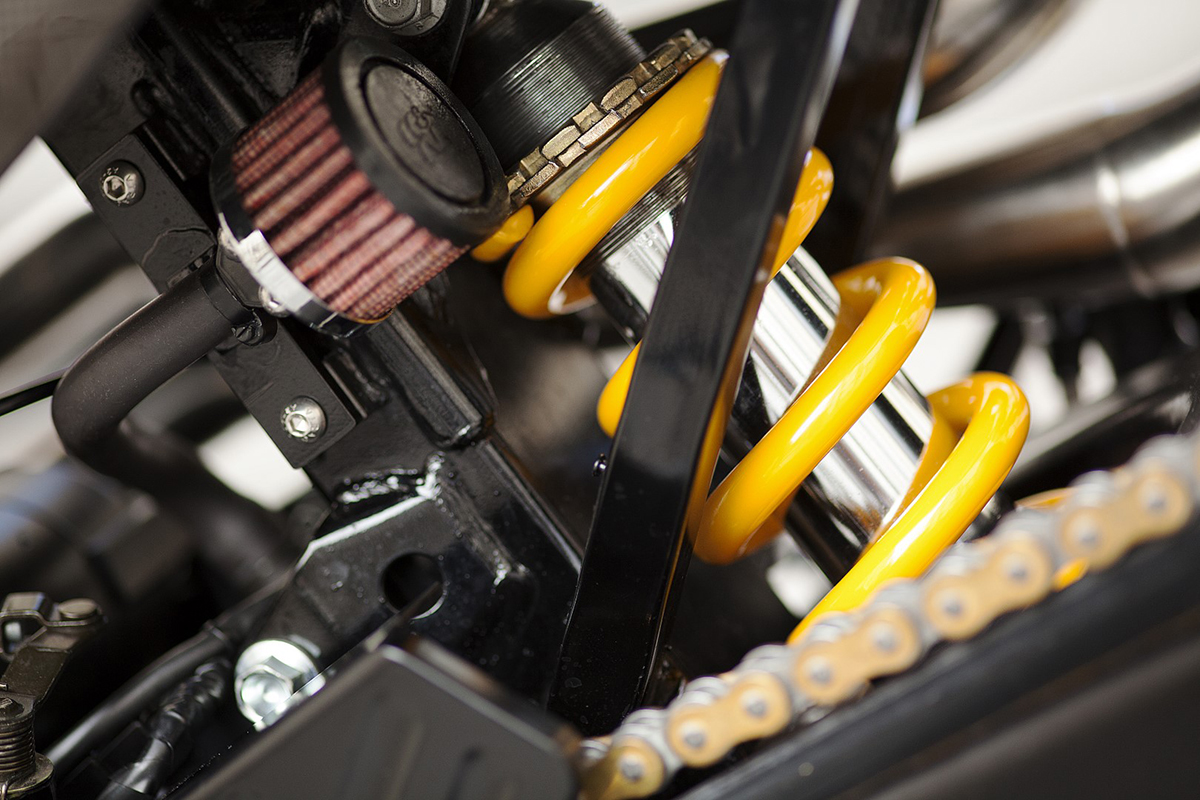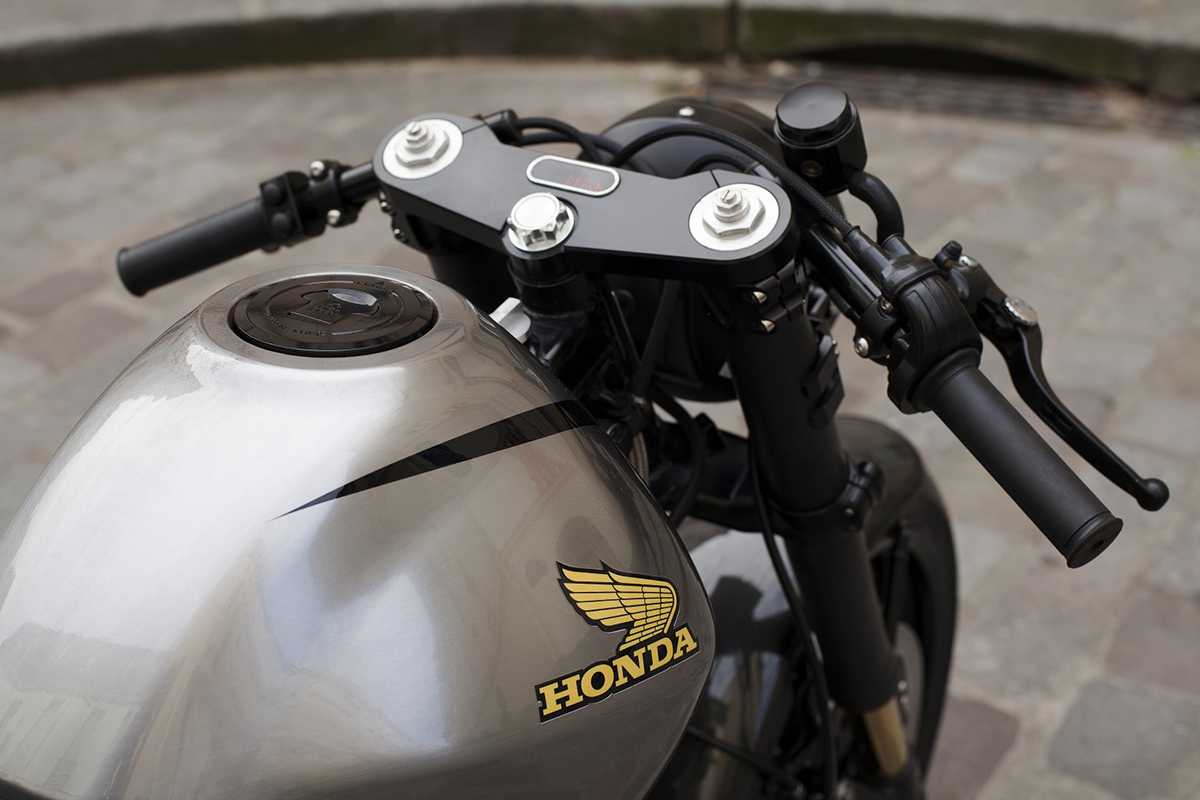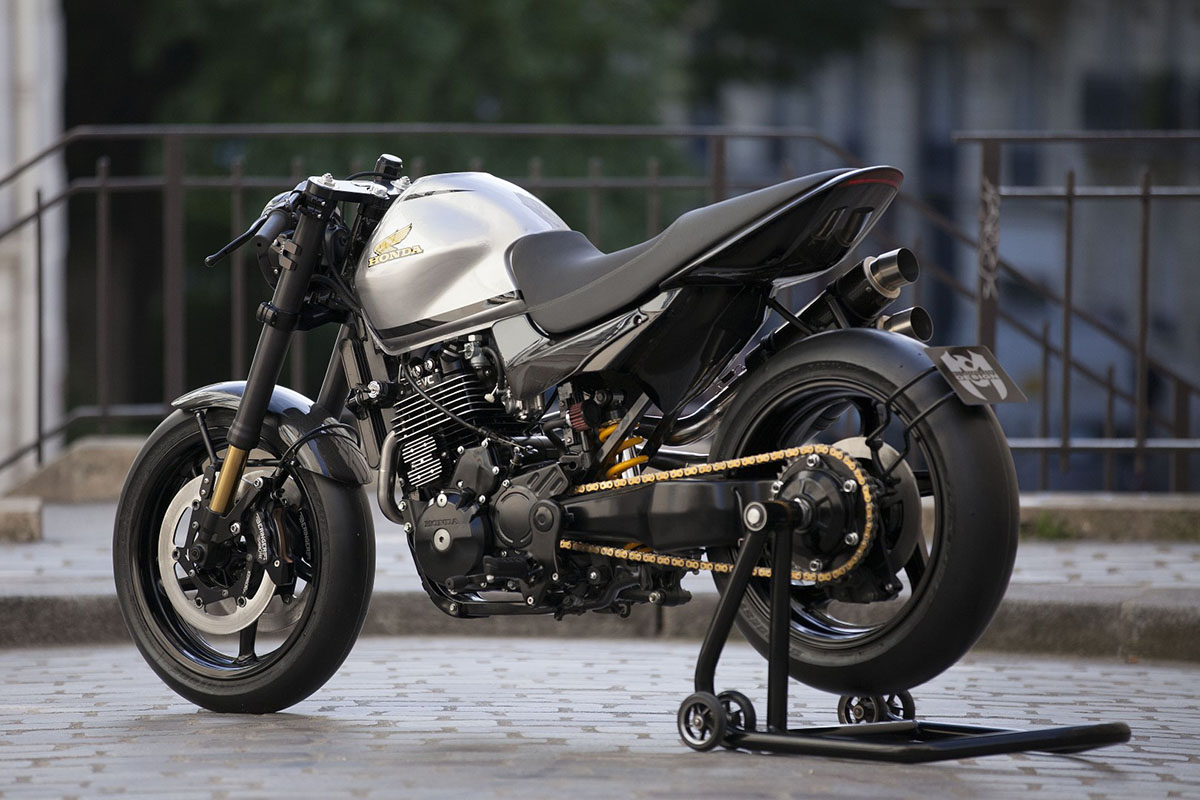 This custom Honda FX650 Vigor comes from French builder Isidore Delgrosso and his Meca Services 92 workshop. Powered by the same 650cc thumper found in the Honda Dominator, this cafe racer started out its life as a dual-sport motorcycle. Although the Vigor performed adequately on and off the road, Isidore felt with a bit of work the torquey single could be transformed into a decent cafe racer, and he was right.