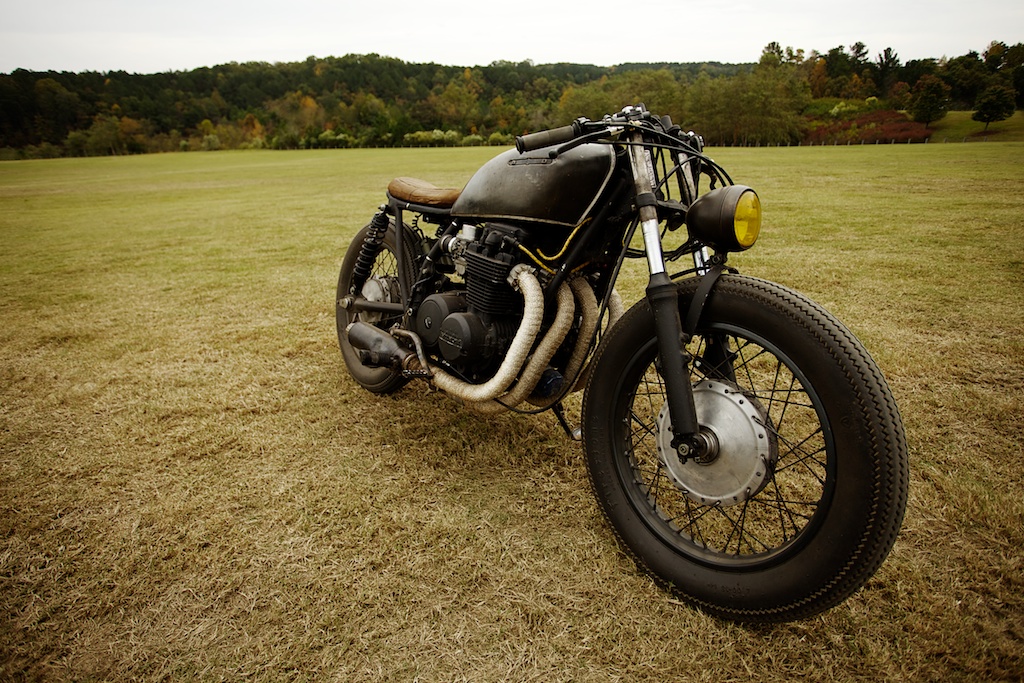 Neall Dollhopf, co-owner of Heartbreak Cycleworks in Ypsi, Michigan, is a sentimental kind of guy. His custom Honda CB550 holds a special place in his heart being the first "big" bike he's ever owned, which is why he named it after the first girl he ever…ahem. Neall confesses that the Honda, or I should say Anna was "done quickly" (I had the same issue!) so she's a little rough round the edges, but the bike gets ridden rain, hail or shine and always hard and fast (oh the innuendo!).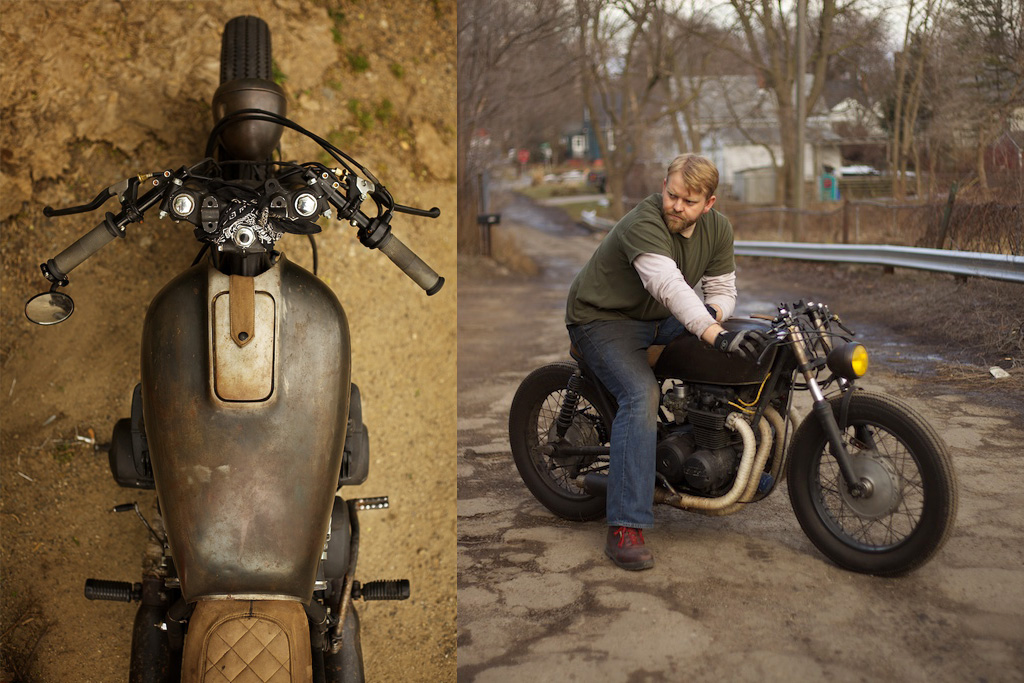 "Anna is my first bike. She's a '74 Honda CB550 that I bought after crashing a Vespa at 65mph due to an engine seizure. The plaster on my ankle had barley dried when I bought her sight-unseen and had my friend Travis ride her home for me. After a year or so of riding her in stock form I decided to get fancy and swap in an '81 Honda CB650 engine. The CB650 engine swaps directly into the CB550 frame, but the differences in electronics required a custom made wiring harness. As I began making the harness all sorts of other design ideas began to spring into my head and ultimately into the final product of the bike."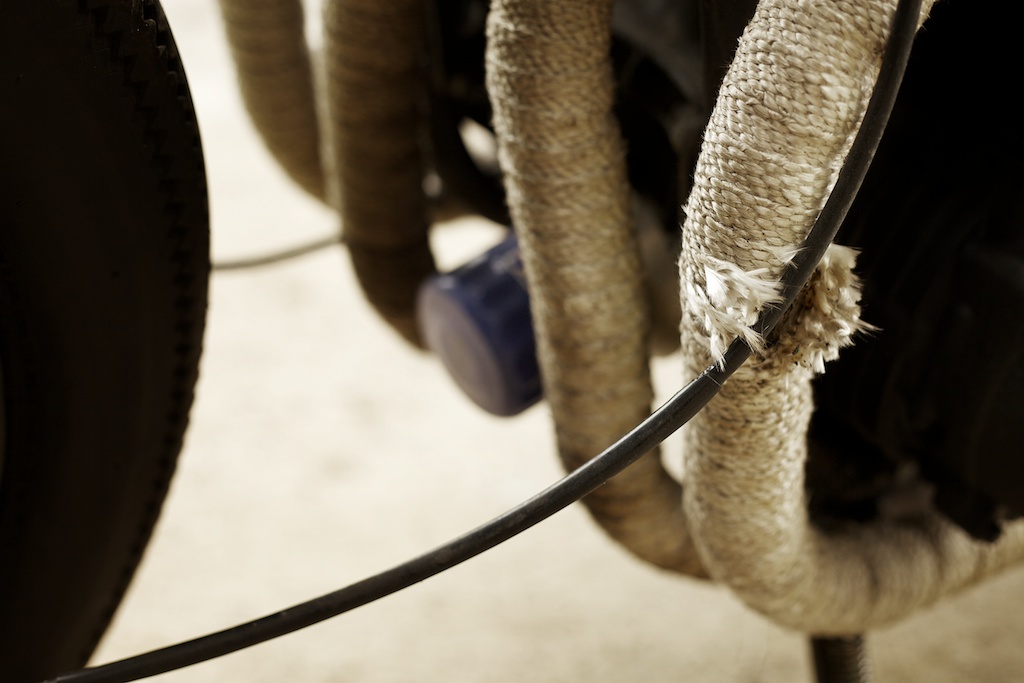 "The frame was chopped-up and put back together with a new tail-loop, relocated shock mounts and custom brackets for all of the relocated electronics and battery. I wanted an 18" front wheel with a drum brake so I sourced and adapted the front end from a 1970 Honda CL450. The seat was made in-house by our Heartbreak Cycleworks seamstress/upholsterer. The tank was donated from our '78 CB550 named Bernadette that we made a one-off carbon fiber tank for (that's another story…). The '78 tank was stripped to bare metal, chemically etched and stained so it was darker and then sealed with metal-specific sealing oil. The rims, exhaust cans and a few other bits got this same treatment to match."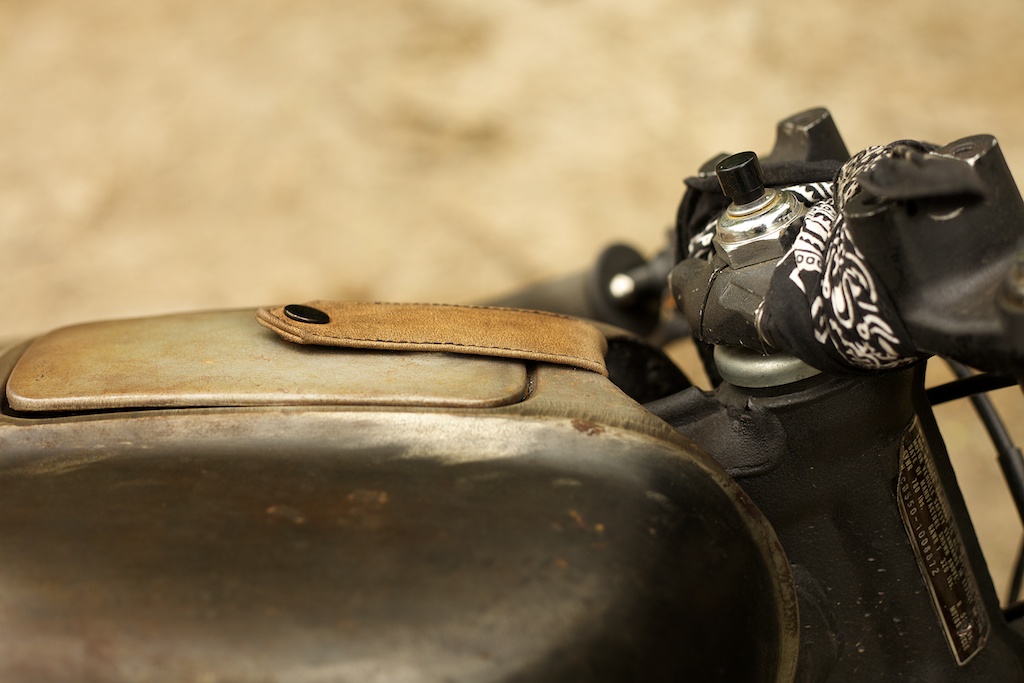 "My favorite part of Anna is the headlight that is mounted to fender/fork brace. That design choice is a throwback to the my love of the Vespa Fenderlights from the 50's. After shaving 54 pounds from the stock CB550 weight and adding about 20 BHP with the engine swap, custom exhaust, velocity stacks and carb tuning – this bike is able to haul my 240 pound ass around town at speeds that make my adrenal glands work overtime. Yeah, i know that i'll catch some shit for running the Firestones, but i honestly don't care at all. They make the thing look great and they handle just fine while i'm chasing faster bikes through the twisties."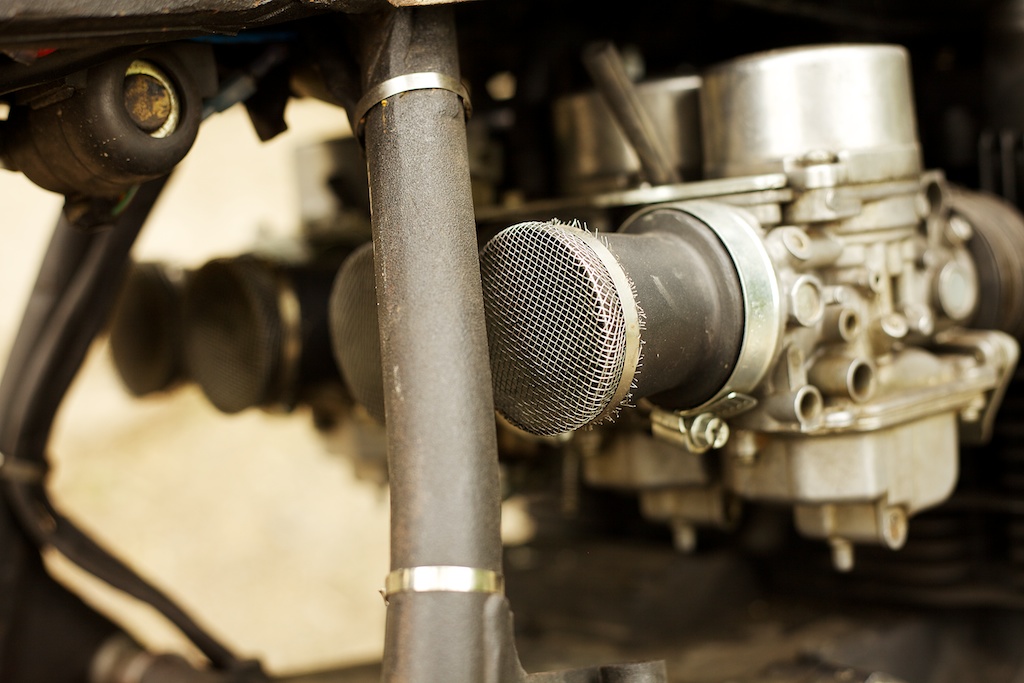 "Somewhere between art and function, melded with innovation and expression, and riding upon two garage built wheels is the world of Heartbreak Cycleworks. Our world exists through the pure support of the two-wheeled movement; ours and yours."
If you ever happen to pass through the the town of Ypsi in Michigan swing by Pothole Lane and pay the guys at Heartbreak a visit. You're sure to leave with a head full of ideas and a big smile on your face.