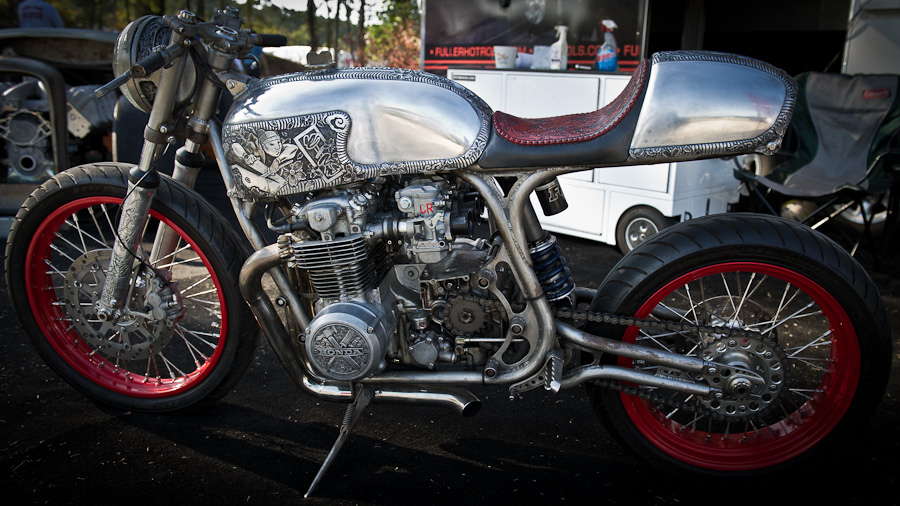 In keeping with it's Japanese name and origin, the Bushido's bodywork and leather seat have been engraved and embossed with Japanese themed artwork. It's verging on being over the top but there's something about all the detail that's had me coming back and staring at these photos for the last few days. The finish has a real vintage silver work look to it…come to think of it my Grandma has a set of engraved silver cutlery that would look right at home next to the Bushido. It's certainly going to raise a few eyebrows and I can't even begin to imagine the amount of time that went in to doing it. I wouldn't be surprised if it took as long to do as the building the rest bike!
If you can manage to look past the intricate engraving you'll notice the CB has had some pretty impressive work done on it. The bike now sits on a single rear shock mounted under the seat, a fully customised swing arm and frame, custom tail and saddle and who could forget those beautiful CR carbs mounted on each cylinder. Hopefully soon we will be blessed with more video of the completed bike in action.
Is this a Cafe Racer you could love or one you'd rather not be seen riding?