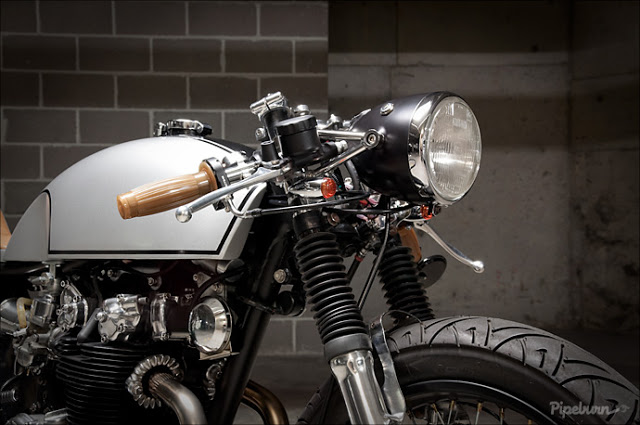 This Honda 1971 CB450 Cafe Racer titled Bonita recently appeared on Cafe Racer and custom motorcycle Blog, Pipeburn. After getting such a great response from their readers the Pipeburn guys got together and shot this great little video.

It's seems hi-def motorcycle videos are all the rage ever since the video of Shinya Kimura came out on Vimeo. I'm hoping this is a trend that will continue for some time.
Bonita was built by Sydneysider Pepe Luque for the
Dues Bike Build Off
in twenty ten. The very tidy Honda CB450 Cafe Racer was actually Pepe's first custom motorcycle build. Inspired after attending an Eastern Creek Classics event and seeing a Honda Cafe Racer built by
BCR
the bike was pieced together with parts sourced primarily from eBay in the lounge room of his apartment. Not bad at all really.