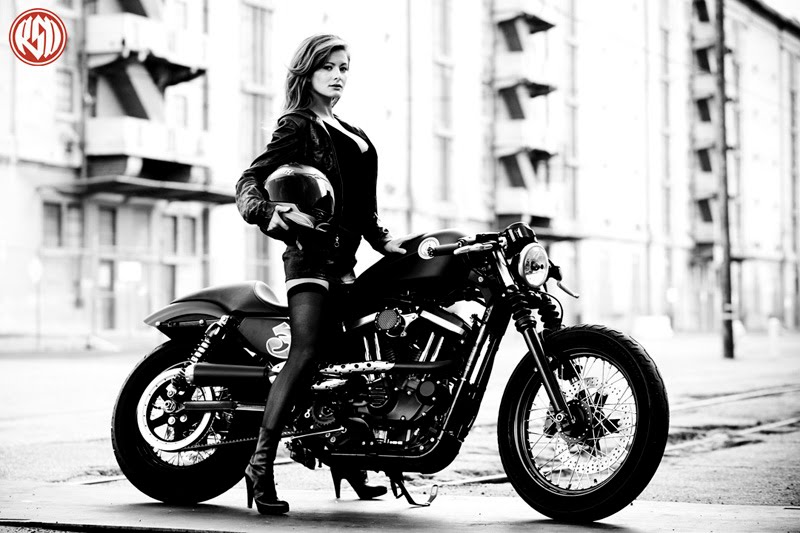 Roland Sands
has created several custom motorcycles he has labeled as Cafe Racers and although purists would question if these bikes deserve the title no one can question how well made they are.
Two Harley Sportster based Cafe Racers and one Honda CR500 Cafe Racer complete the Cafe Racer category on his site. Here's a bit about each one…
Cafe Sportster (1)
"Where others see trash we see treasure. We wanted a cafe sporty on thecheap so we set about finding a crashed bike we could build as budget-minded as possible. We started with the bars or lack of them, by adding clip ons, removed all the junk on top of the triples, and prototyped a cool intrument cluster and headlight relocation piece that moves the headlight and gauges down. We also prototyped a key and coil relocation piece to get rid of all the plastic under the gas tank. We then threw on her all the RSD product we had, fixed the tank, chopped the rear fender and painted her on the cheap. For under 10K we brought her back to life and she's better than ever."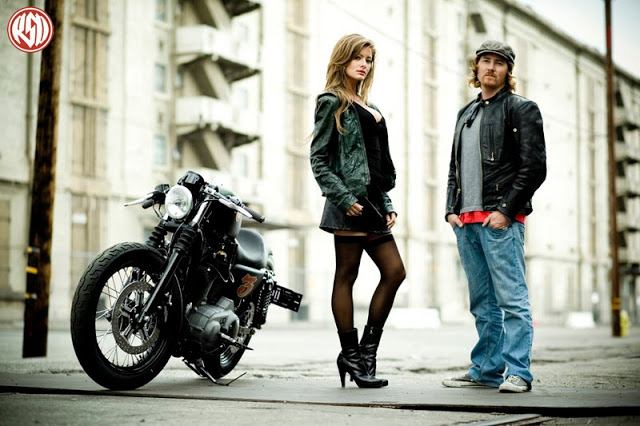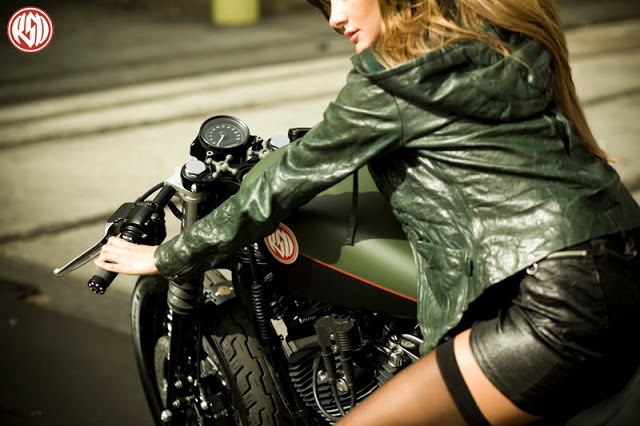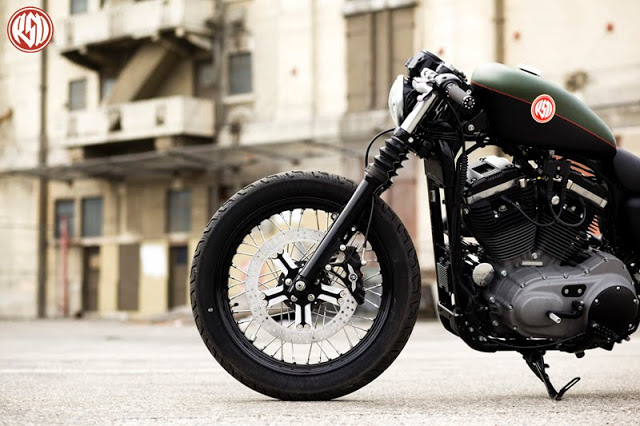 Cafe Sportster (2)
This bike uses a series of Roland Sands custom parts to transform a standard Harley XL Sportster in to a leaner more aggressive looking, "Cafe Racer" inspired creation.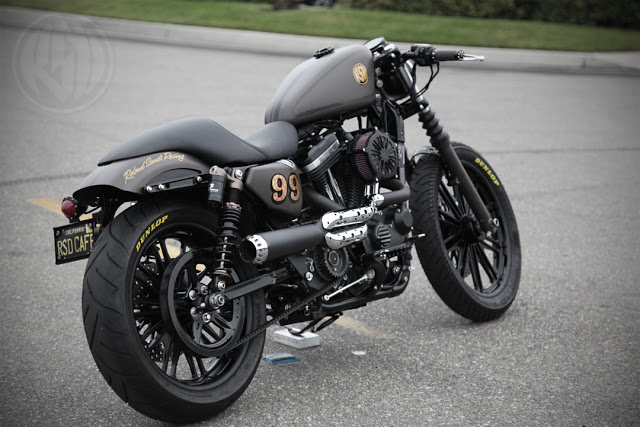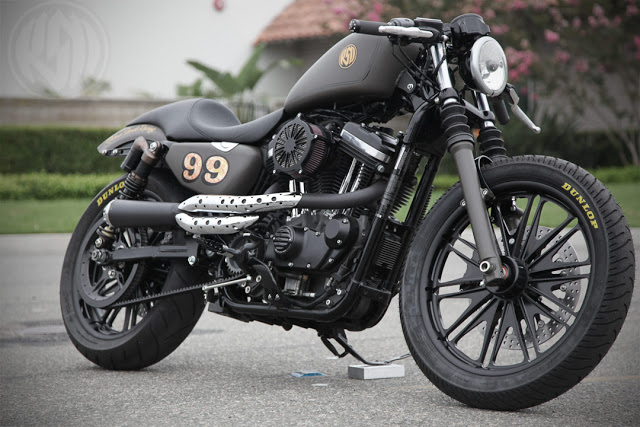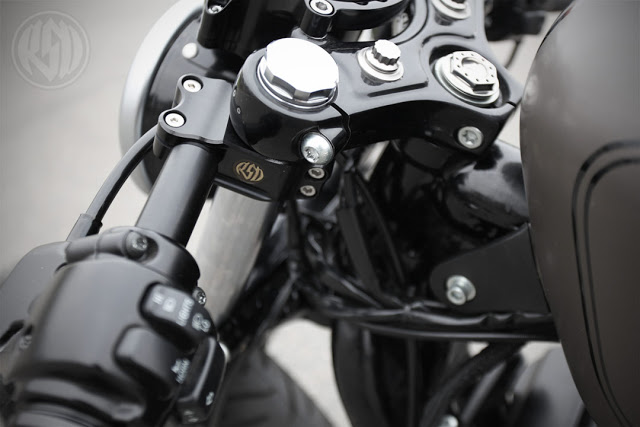 "The Café Gauge & Headlight Re-Locator moves your stock speedometer from the top handlebar clamp to the front of the top triple clamp and lowers the stock headlight 2 inches. It allows for use of any aftermarket risers or completely eliminates the risers for use of the RSD Café 39mm Clip-Ons. The Clip-Ons mount to the front forks, below the top triple clamp for a low handlebar position. Our Coil Ignition Re-locator moves the location of coil and ignition switch from under the neck of the bike to between the V of your motor and removes the plastic wire caddy to expose the frame of your bike above the front cylinder. Transform your XL sportsterinto a Café Racer."
Honda CR500 Cafe Racer
This bike was built as part of the Smokin Seagulls bikes. It's a heavily customised Honda CR500. Details are very limited on the site but I think the pictures speak for themselves.