The Mighty Machines are a team of designers, engineers, software developers and marketers working together to create limited edition products. Since 2017 they've been developing their first collaborative release with Belgian electric motorcycle company, Saroléa. Our regular readers will recognise the Saroléa name. They've appeared here several times before for obvious reasons. Along with producing an emotorcycle that outperforms most, their machines boast retro looks inspired by iconic motorcycles like the Norton Manx. As you'd expect this latest cafe racer styled emotorcycle is no exception.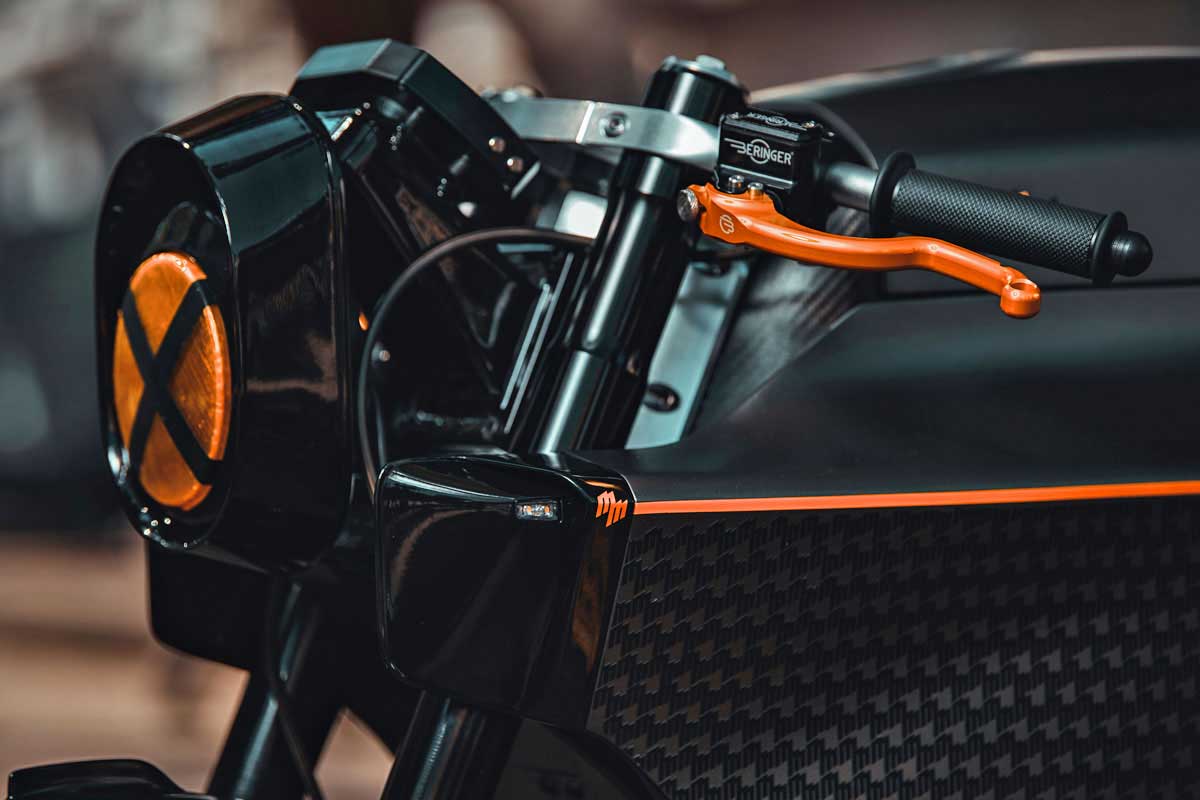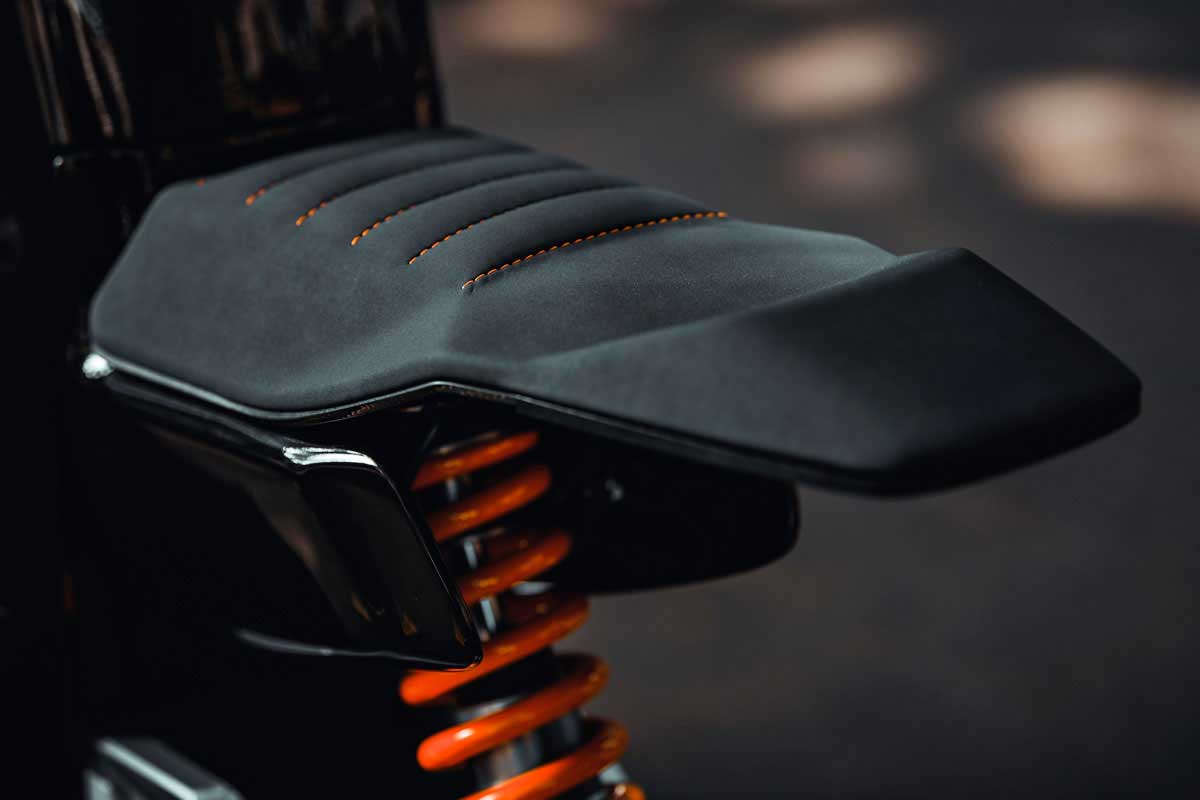 "This super-bike is largely developed from the engine realised for the comeback of the Saroléa brand. It was built for racing in the TT Zero on the Isle of Man by brothers Torsten and Bjorn Robbens." say the Mighty Machines. Named the N60 MM.01 this new offering shares its DNA with both the TT Zero bike and upcoming Saroléa MANX7 consumer offering. Although the N60 is designed with street use in mind, that doesn't mean Saroléa have scrimped on performance. Powered by an air-cooled brushless DC 3-phase electric motor the N60 is capable of knuckle-whitening 3 second 0-100 times.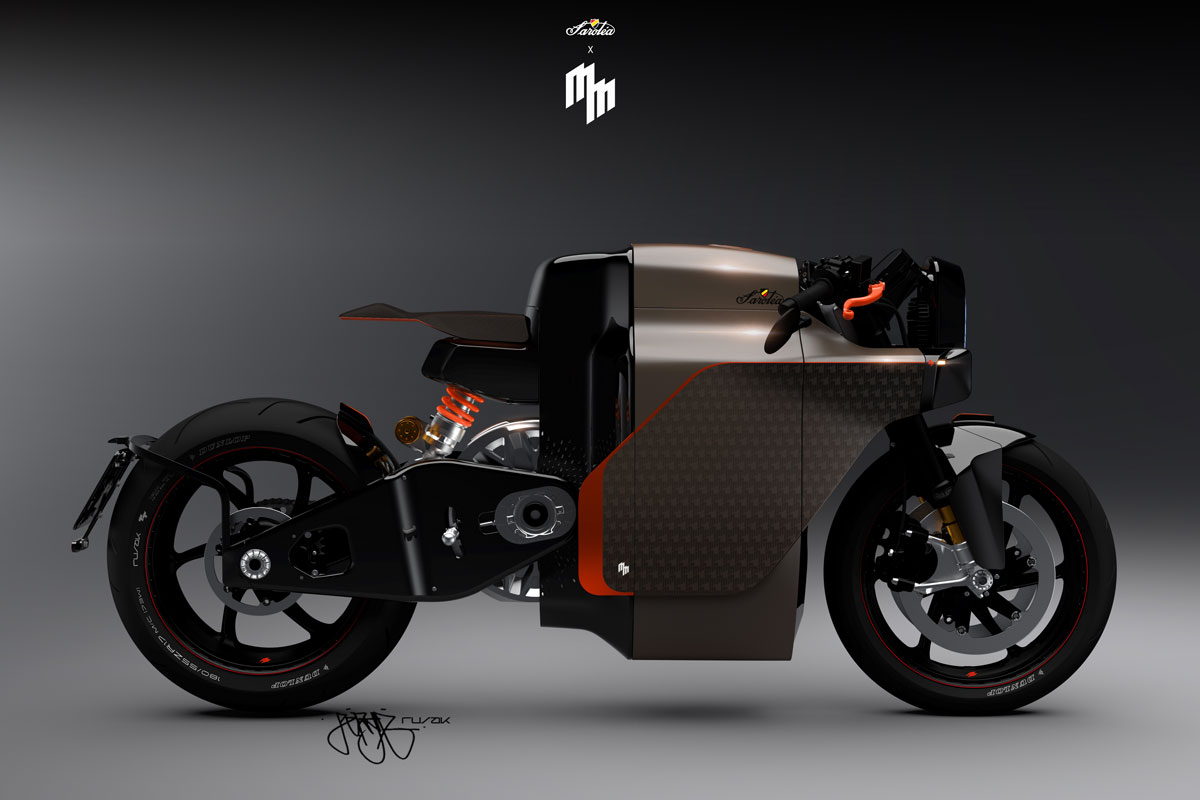 Battery weight and range are the two biggest issues for all-electric vehicles. Saroléa has addressed both through the use of special materials and track proven research. To keep things in an acceptable weight range the N60 body is constructed almost entirely from carbon fibre. This includes the bikes monocoque body and swingarm. If excessive use of carbon wasn't enough Saroléa have also utilised both aluminium and titanium fasteners to hold the bike together. Accessories such as indicators and footpegs are aluminium too and supplied by Rizoma. The result is a motorcycle that tips the scales at 215kg which is about 7kg less than the BMW R nine T.
"We created something electric" – Mighty Machines.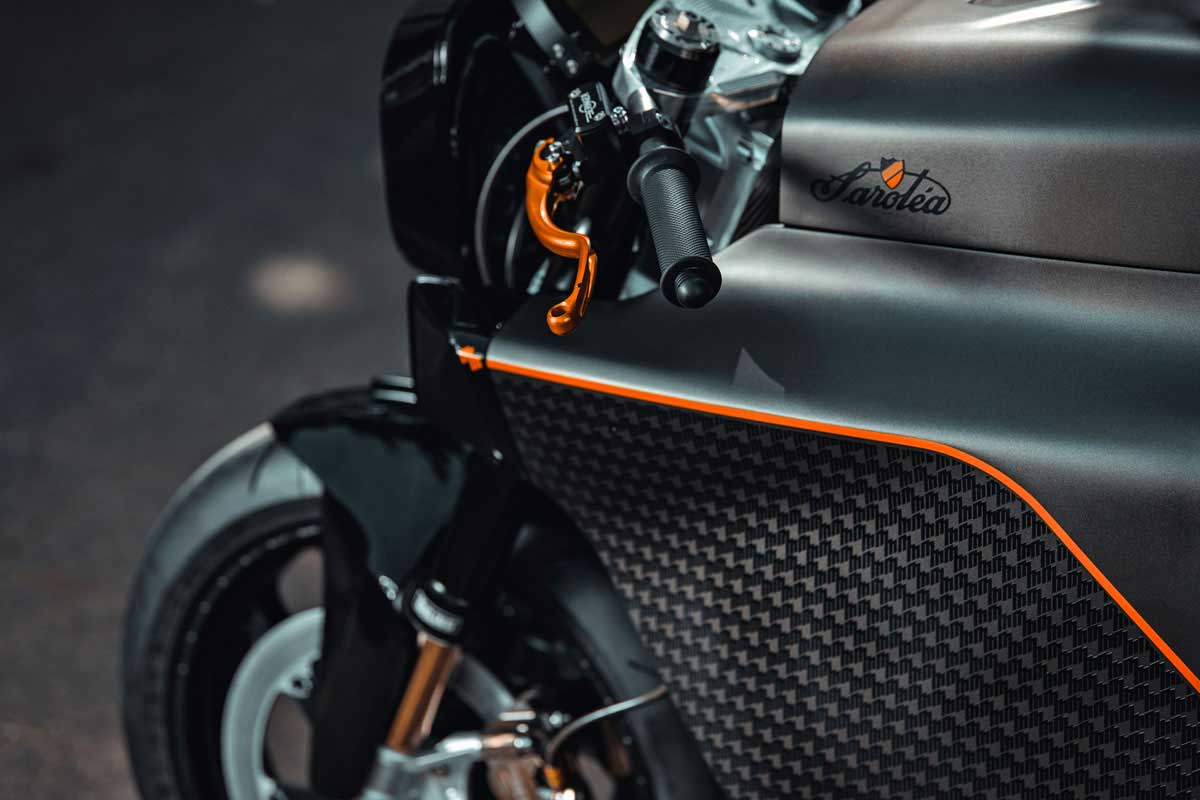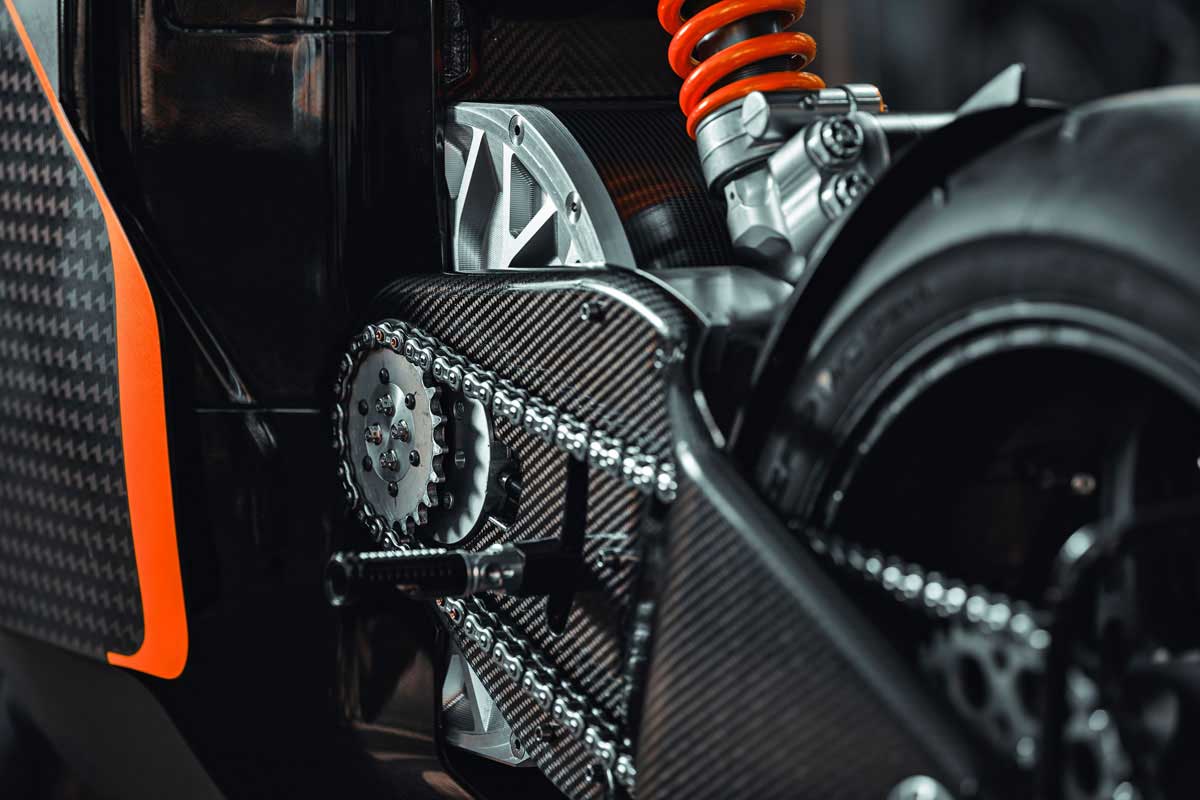 As for distance capabilities, on one charge the N60 boasts an impressive 330km range. This is particularly impressive when you compare it to Harley Davidsons electric motorcycle efforts. The soon to be released Livewire can cover only 180km before it runs flat, but I guess that's no surprise considering how efficient their fossil-fuelled models are. As well as being able to cover a lot of ground the N60 has a fast charging capability which allows riders to get an 80% charge in a mere 20 min.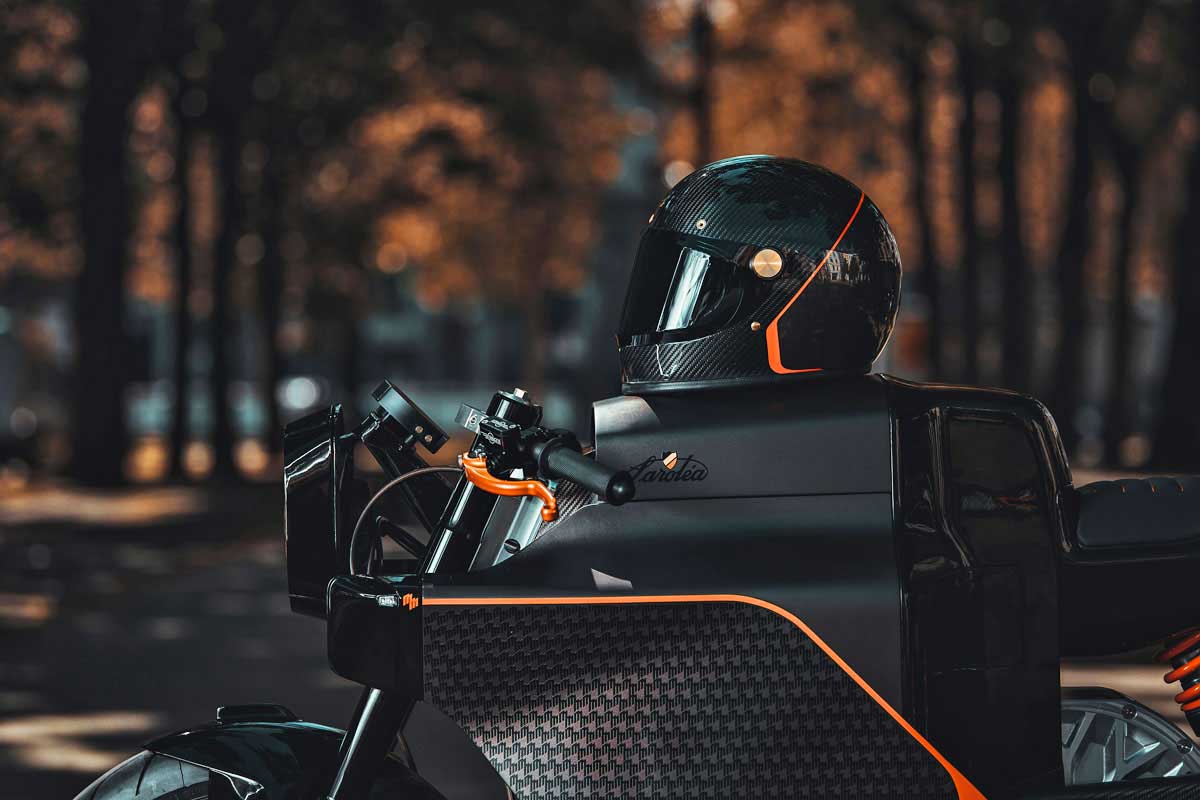 As for performance, the cafe racer styled N60 sits well within sports-bike territory. It boasts 163bhp and 450Nm of torque at the rear wheel. To put that into perspective that's 53bhp more than the R nine T and almost 4 times the torque. To safely deliver all that power to the rear end the bike is managed by WAIZU artificial intelligence software. Handling is top notch thanks to front and rear suspension solutions from Öhlins and stopping power is equally impressive via Beringer Aerotec brakes. The N60 also rolls on lightweight, forged alloy wheels from OZ and sticky Dunlop Sportsmart TT rubber.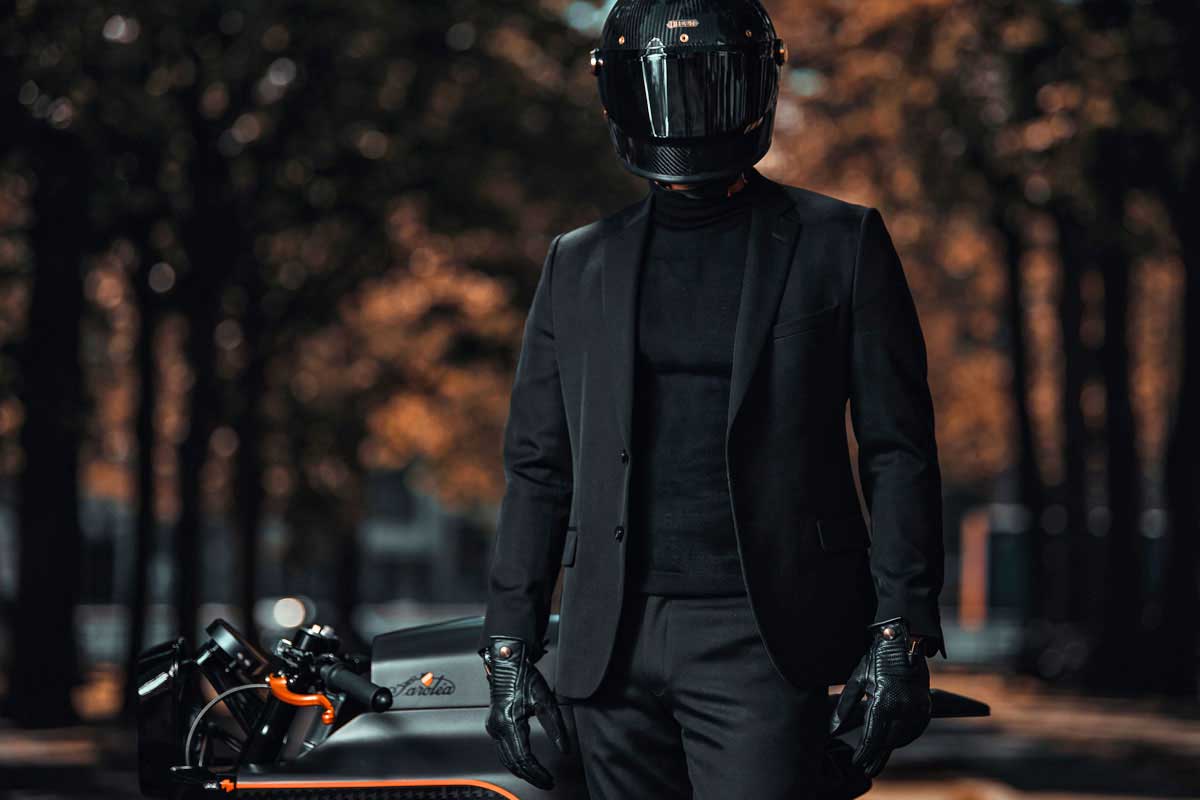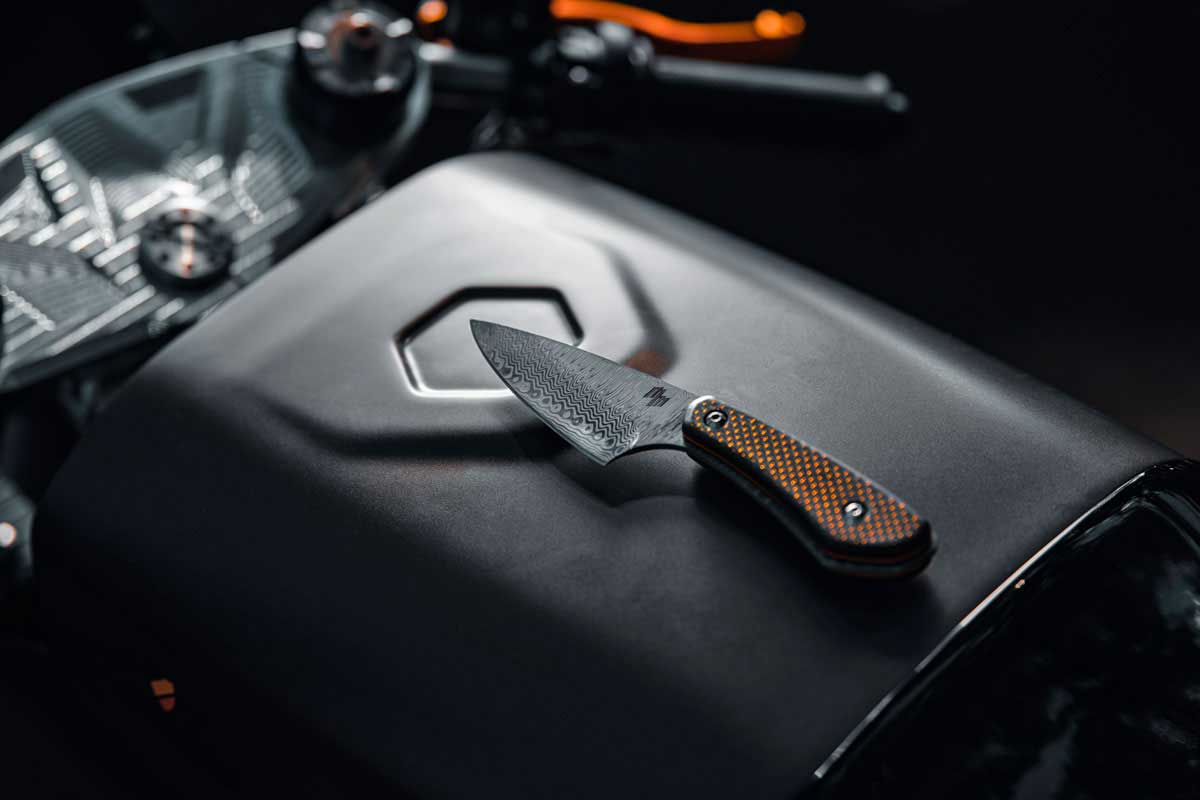 During the development of the N60 Mighty Machines also teamed up with 3 other brands. Each of these companies have also produced bespoke products. These are all included in the purchase price of the bike to offer buyers a complete N60 owners package. These include a specially made carbon fibre heroine helmet by Hedon. A Damascus steel knife by Studio Blade and a business styled "bike suit" with integrated armour by Café Costume.
Production of the Mighty Machines N60 MM.01 emotorcycle is limited to 20 units. Purchase price includes all four items and is set at €69,999. If you're eager to own one of these very exclusive machines you'd better act fast. At the time of publishing this story, 20% of them have already been sold!
Photography by Jente Willems