In the world of electric vehicles, motorcycle manufacturers are lagging behind. It's no fault of their own though. Despite big advances in technology, batteries still aren't able to offer the performance riders want in an appropriately sized package. But perhaps more importantly, a large percentage of the current community refuses to accept electric motorcycles as a replacement for petrol-powered machines. Over time both of these factors will become less of a problem and before we know it all the big brands will have electric motorcycles in their lineup.
Despite what the big players are doing (or aren't doing) right now, there are industrious individuals and small manufacturers who have taken it upon themselves to help move things along. In the process, they are also advancing electric motorcycle technology and popularising the concept of electric motorcycles among a new generation of riders. To help celebrate this trend and present it in a way that can be digested by the general public the Los Angeles based Petersen Automotive Museum is hosting a new electric motorcycle exhibit.
From April 14th 2022 through to February 26 2023 the Petersen will be hosting the 'Electric Revolutionaries' exhibition. Curated by Motor/Cycle Arts Foundation Co-Founder Paul d'Orleans he had this to say about the show, "I'm super excited to assemble this wildly diverse collection of EV pioneers. 'Electric Revolutionaries' really does represent the range of interest in an electric future, from a humble teen in Ghana making EVs from scrap to genius artisans building conceptual and boundary-pushing designs, to speed demons and global superstar designers interested in pushing mobility into the green zone."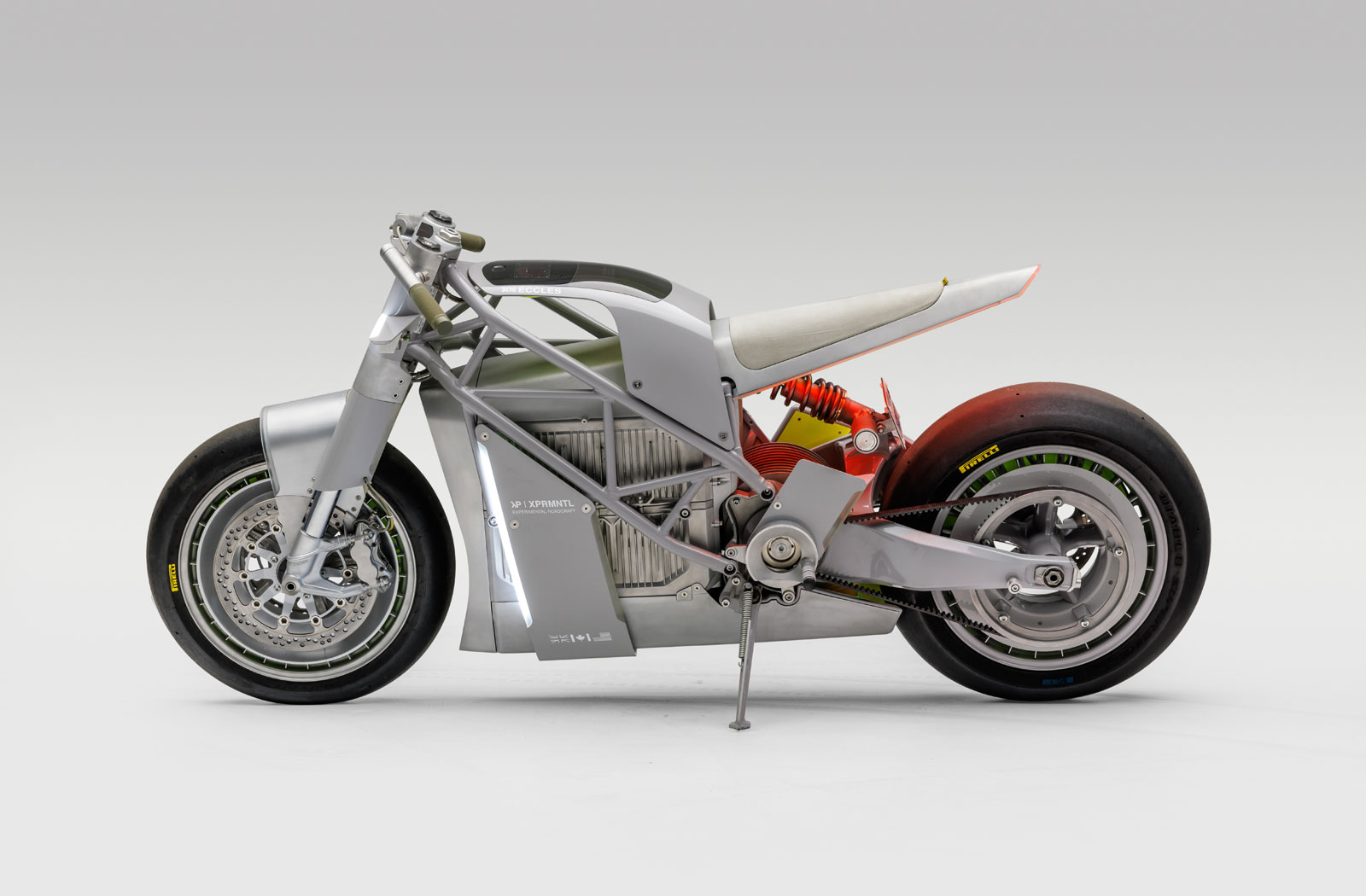 The specially curated exhibit showcases ground-breaking and innovative custom electric motorcycles from a dozen of the emerging industry's finest designers.
Among the custom electric motorcycles on display is our all-time favourite, the venerable Zero XP by Hugo Eccles. We interviewed Hugo about this incredible build back in 2020 and it still manages to impress. Built on a Zero Motorcycles SR/F platform it is mechanically identical to its donor, but visually it's 100% unique. Eccles describes his design as "a present-day motorcycle from a parallel reality". The radical eMoto was designed using digital CAD modelling before its new bodywork was machined using CNC technology.
Other stars of the custom component of the Electric Revolutionaries exhibition include the home built land speed racer 'Killer Joule'. Built by Eva Hakansson and her husband on a limited budget the sidecar streamliner rocketed Eva to a touch over 240mph which earned her the title of the fastest woman on an electric motorcycle and the fastest sidecar streamliner ever (regardless of engine type).
Custom builder extraordinaire Walt Siegel will be displaying his minimalist RONTU which tips the scales at a mere 100lbs thanks to extensive use of carbon fibre and aluminium. The work of designer Joey Ruiter can be experienced through 3 of his mind-bending works, the 'NOMOTO', Moto Undone and the Sedan Car which splits open to allow its occupants to disembark. Another unusual custom star of the show (but no less impressive) is Samuel Aboagye's 'Solar Scooter'. Samual, a Ghanaian teenager, built his electric motorcycle using entirely salvaged and recycled materials that he sourced for free.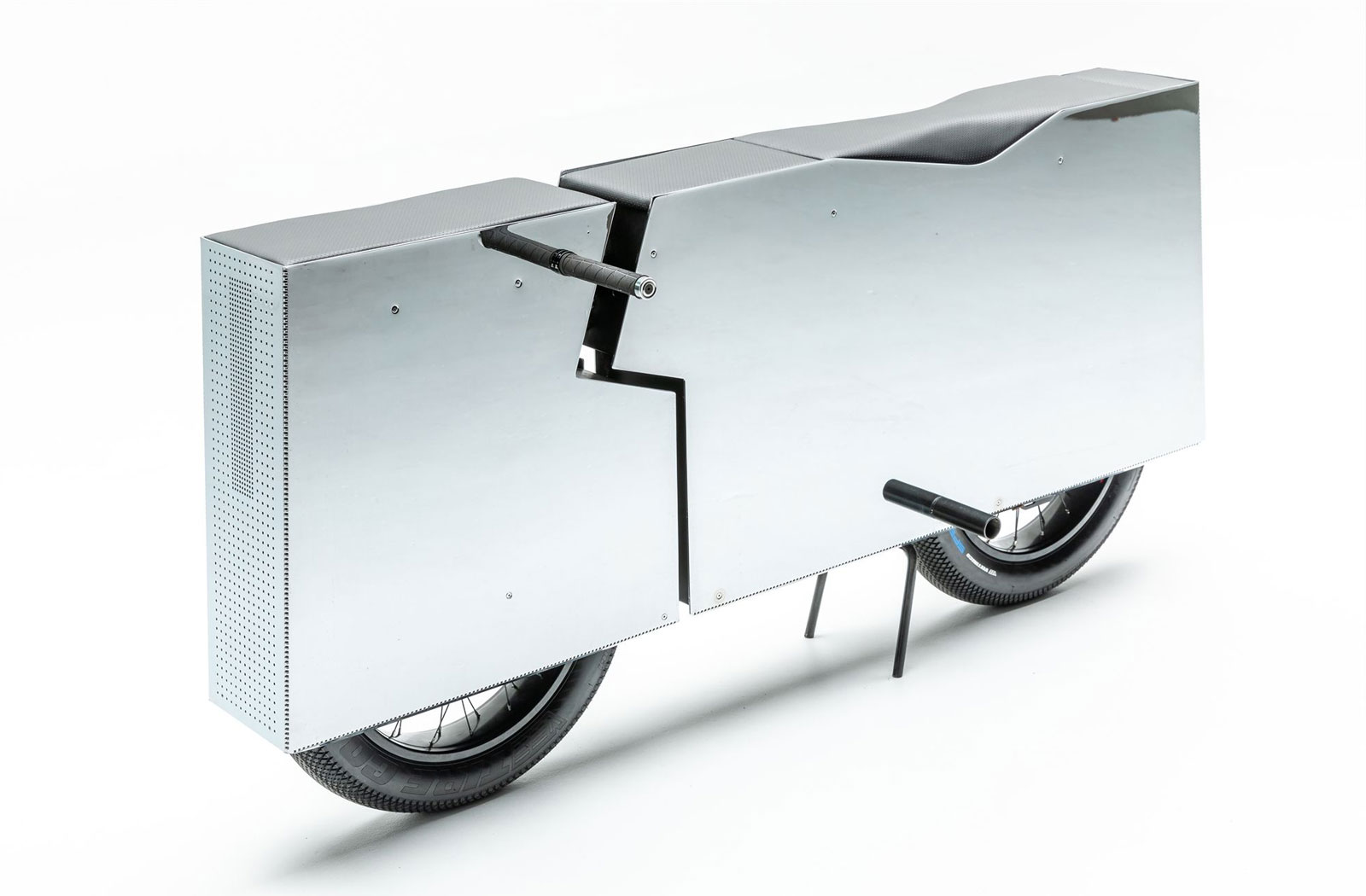 For those more interested in an electric motorcycle you can buy now, the Electric Revolutionaires exhibition also features a collection of models from manufacturers at the forefront of the eMoto industry.
Spearheading the lineup of production vehicles is Swedish manufacturer Cake with a selection of their latest electric vehicles. Models on display include the new 2022 Cake Makka which is yet to be revealed on the company's website. Visitors to the exhibit can also take a closer look at the Cake Kalk AP, a motorcycle developed specifically for the rangers who protect endangered wildlife from poachers in South Africa and the utilitarian Cake Ösa, a motorcycle that they refer to as "A multifunctional power station on wheels".
Other manufacturers displaying their street-ready models include California-based Sondors with their 200 pound (90kg) Metacycle. With a top speed of 80mph, 200lbs of torque, a range of 80 miles and a charging time of 4 hours it's a modest offering, but what makes it really appealing is its ultra modest price tag of only $6000 USD.
Exhibition sponsors Livewire (aka Harley Davidson) will of course have the latest iteration of their all-electric motorcycle on display too. As the only mainstream manufacturer to have an eMoto model in their range it goes without saying that they deserve plenty of kudos for their forward-thinking.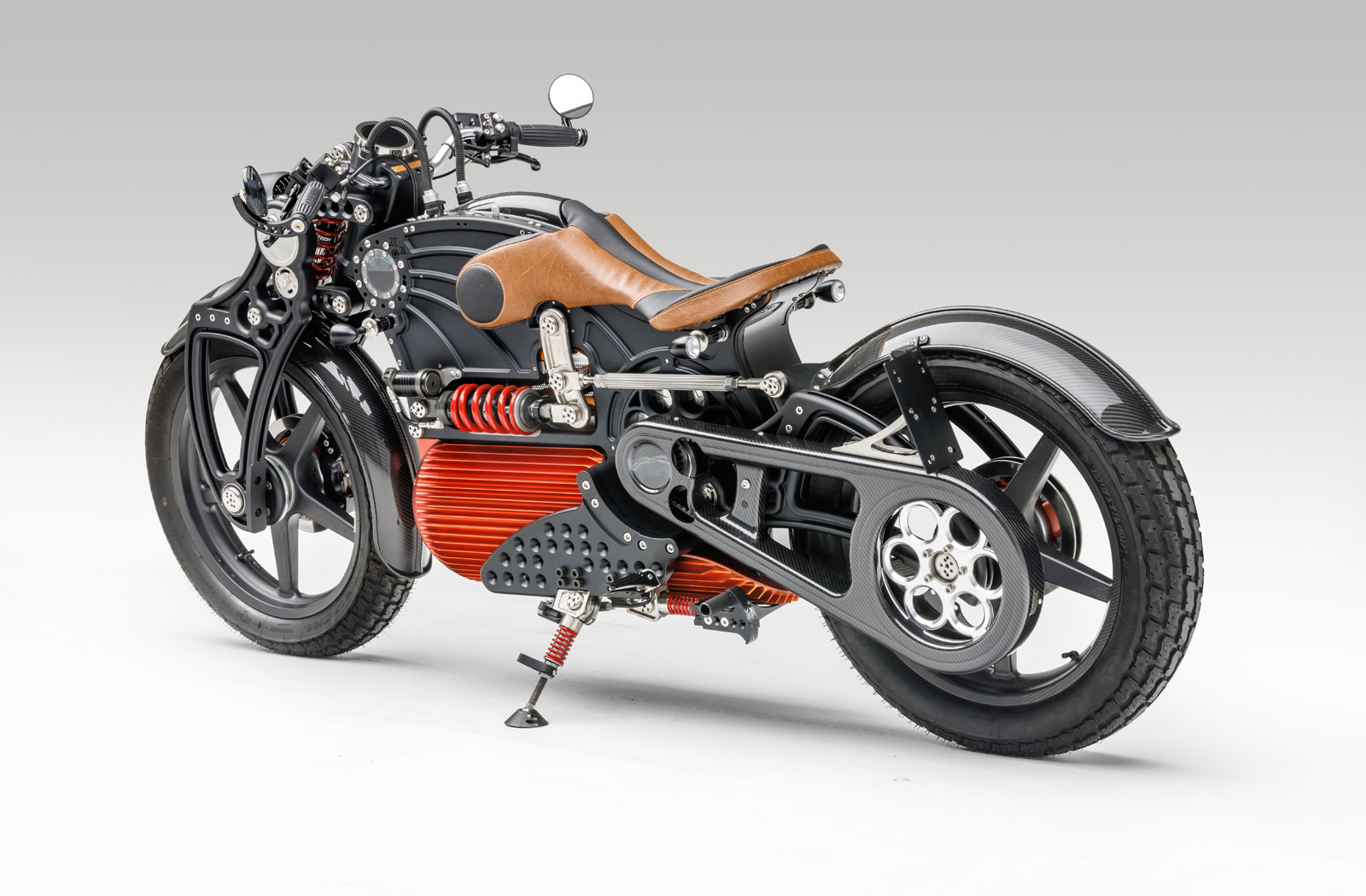 As a special treat visitors to the show will also have the opportunity to view some previously unseen electric motorcycles up close. These include the new Curtiss Motors 'The One' which was designed by former Confederate Motorcycles designer JT Nesbitt. Built to hypercar levels of quality the retro-futuristic motorcycle features a one of a kind suspension set-up that permits both rake and trail adjustment and a fighter jet style drop-tank enclosure for the battery bank.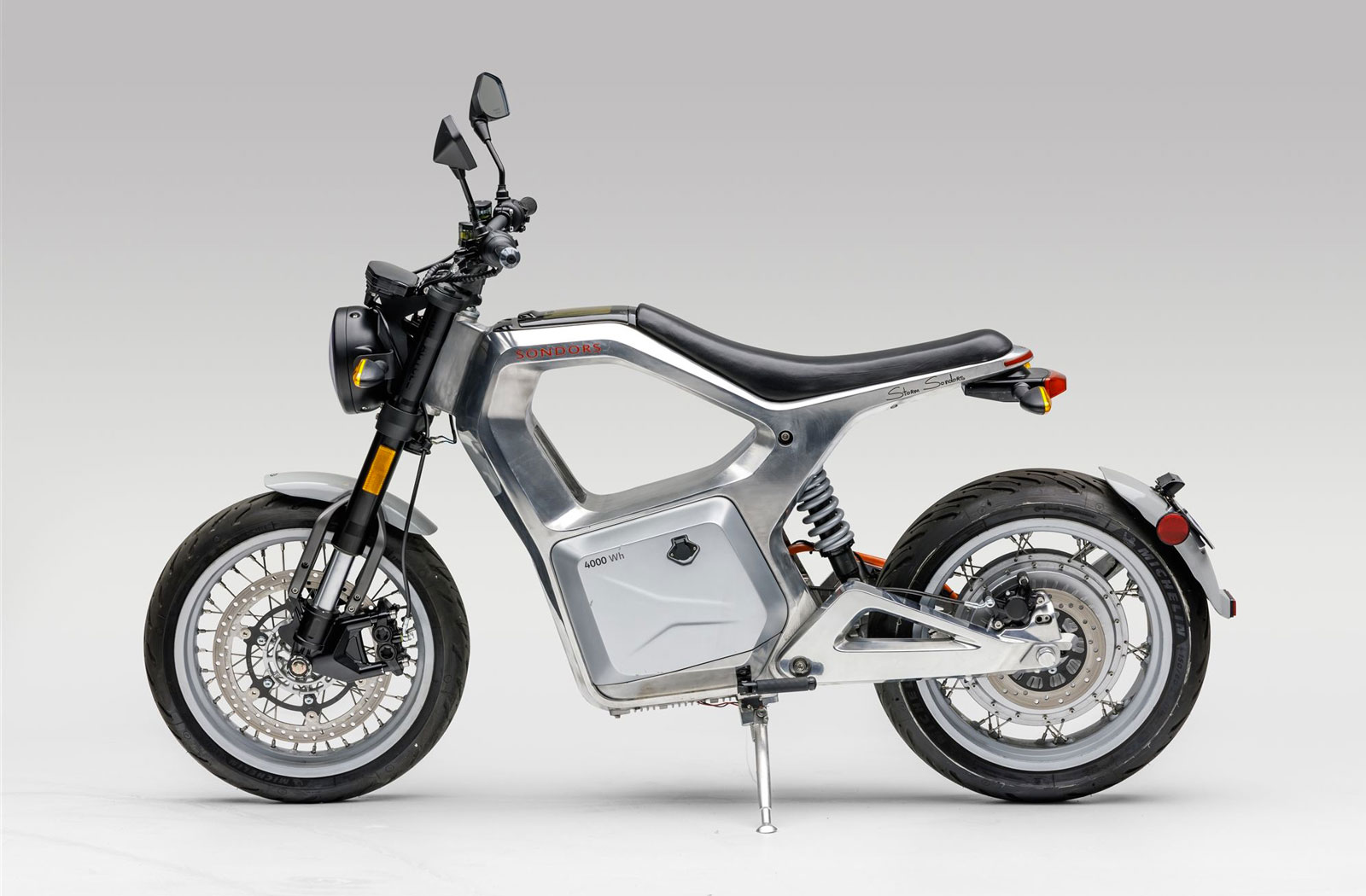 "It is incredible how far electric motorcycles have come in the short time from our first exhibit in 2019," said Petersen Automotive Museum Executive Director Terry L. Karges. "This new display gives a unique and close-up look at the innovative machines and the creators behind them pushing the boundaries of motorcycle electrification and design. The detail, level of craftsmanship and unorthodox thinking behind these electric motorcycles make them must-sees."
The Petersen Electric Revolutionaires exhibition brings together 25+ electric motorcycles to create the world's best display of current eMoto trends and technology. Tickets are available online or at the door. The museum is located at 6060 Wilshire Blvd. (at Fairfax) in Los Angeles, 90036. Admission prices are $17 for general admission adults, $15 for seniors and $12 for children ages 4 to 17. Museum hours are 10 a.m. to 5 p.m. daily.
Photography courtesy of Petersen Automotive Museum