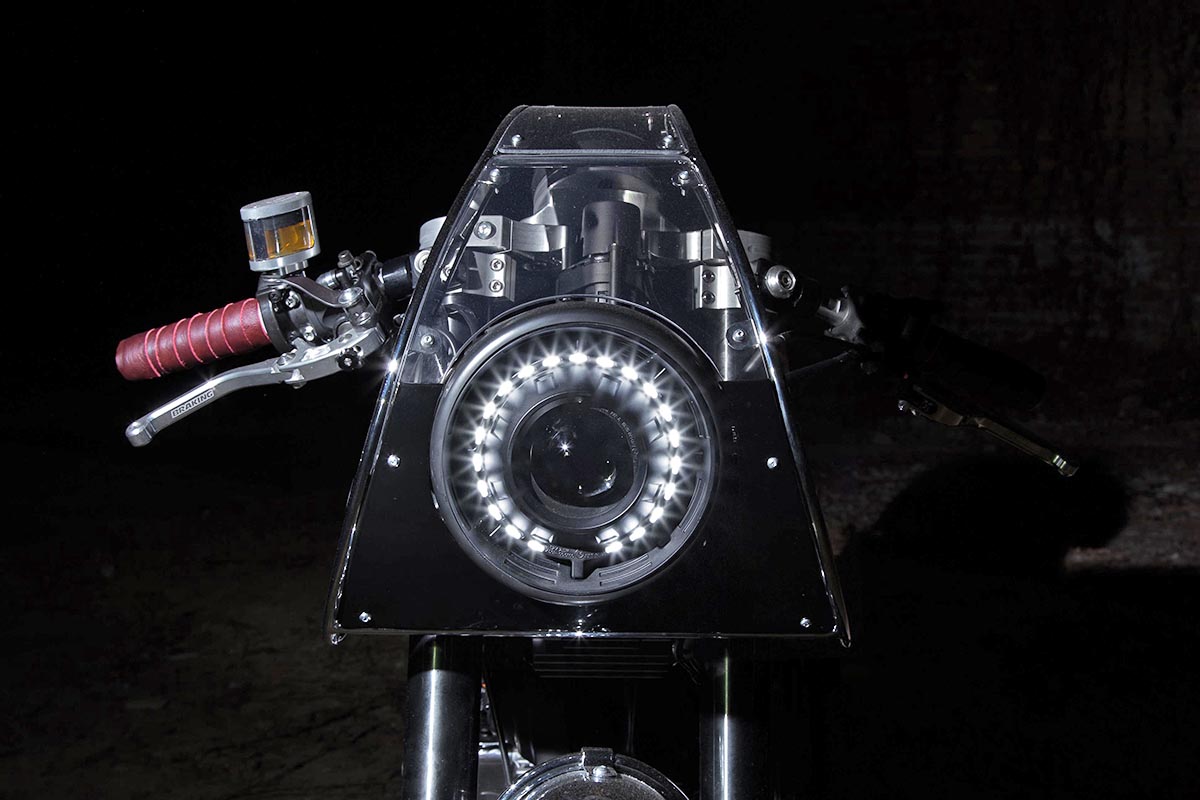 Unveiled late last year at the EICMA show the South Garage "Essenza" cafe racer was built to demonstrate the workshops own range of aftermarket parts and to show how flexible the Scrambler platform can be. As with the other motorcycles in the South Garage portfolio, the Essenza Cafe Racer has an air of modern Steampunk to it without pushing the style to a point where it becomes clichéd or kitsch.
The most unique element of the Essenza's design is its angular front fairing and integrated LED headlight. Constructed from perspex and hand rolled aluminium the fairing wraps under the front end of the bike before flowing back the full length of the fuel tank to create a bone line that runs parallel to the road below. Aluminium was hammered by hand to form the bikes fuel tank and tail and the revised rear subframe houses a LED taillight.
For performance enhancements, a custom 2-into-1-into-2 pie cut exhaust system was painstakingly welded together from segments of stainless pipe. The brakes have been upgraded using Brembo components and the suspension has been overhauled to create a more balanced stance. For the ultimate in adjustability, the new controls offer the bikes rider multiple configurations with both the clip on handlebars and footpegs being fully adjustable.
With a colour palette of raw aluminium and black, the Essenza isn't all about drawing attention, but for those who care to look closely, they're sure to be impressed.