Starting with a 900cc power plant (in whatever setup the customer desires) he's designed his own series of lightweight chrome molly frames (8.6kg vs 12.7kg stock Ducati trellis frame), stainless steel exhaust systems and unique bodywork made of, you guessed it, carbon fibre. Everything is top of the line and created with the lightest materials available to maximise the impact of every single horsepower the air-cooled twin can produce.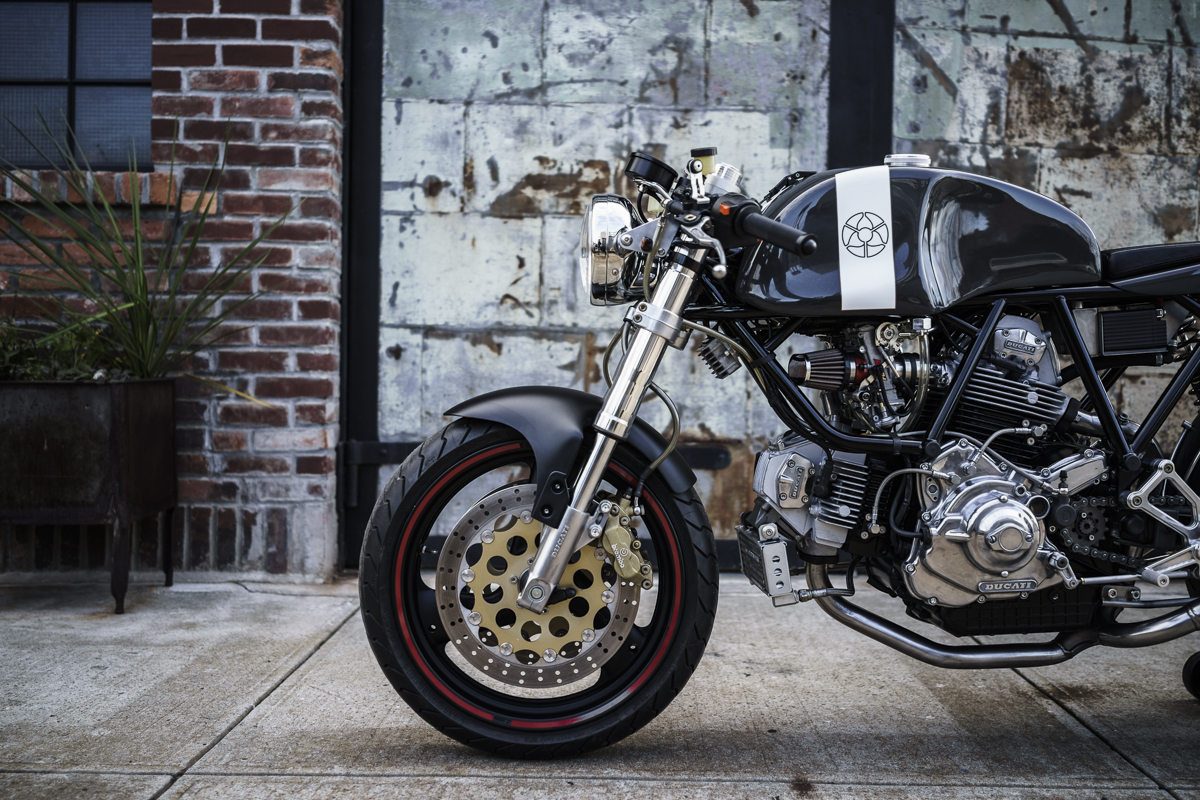 Customers will also have the ability to choose between a mono or dual shock suspension setup with this bike featuring the latter. Top of the range Ohlin shocks provide dampening at the rear while the front forks come from Showa. The engine, although fastidiously rebuilt has not undergone extensive internal work, instead the bulk of the bikes extra power comes from the tuned exhaust and a set of 39mm Keihin FCR carbs.
To ensure each Leggero is unique Walt offers customers the ability to define their paint scheme and to choose from several different bodywork options including a half-fairing on the front. In order to produce multiple versions of his Leggero in relatively short time frames elements of the bike have been mapped out on a computer and can be machined on a CNC mill. While I'm not a big fan of the finish on milled parts I doubt many people (myself included) would complain after seeing the finished result.
Are you in the market for a limited edition, custom built Ducati from one of the world's top builders? Me neither, but wouldn't it be cool to drop a chunk of cash in the hands of Walt Siegl in exchange for one of these beauties! Mr Siegl is hand building a series of Leggero (Italian for 'light') 900cc Ducati's for a handful of lucky customers with this bike being his first demonstration model. His Leggero isn't simply a rebuild of an existing Ducati though, Walt has pretty much designed and built this one from scratch.