We've all had a gut full of 2020 and I'm sure most people would agree they'll be glad to see the end of it. Maurizio Carraro of Italian workshop Imbarcadero 14 Venice doesn't pull his punches. His latest custom motorcycle dubbed the 'F**K OFF' bike, is dedicated to a year we'd all prefer hadn't happened. Negative connotations aside, Maurizio's 1980s BMW R80 Mono project gave him the opportunity to do something he's wanted to do for quite some time; to build a cafe racer. So with the world falling apart around him, he decided to spend his time in lockdown piecing together this brazen Bavarian.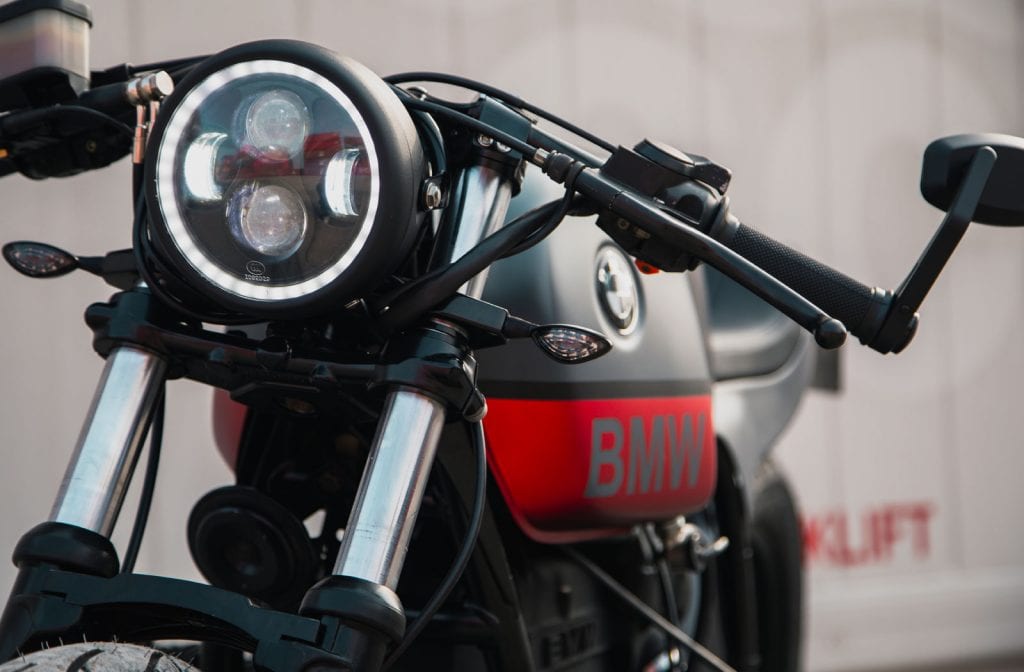 "For a long time, I have not tried my hand at creating a Cafe racer," admits Maurizio. "Perhaps it was never a style that was easy for me to express? But for some time I wanted to make a slightly more advanced version of a BMW R100 RT I built about 8 years ago."
In its standard guise, the BMW R80 Mono was rather portly. The 50bhp boxer twin had 210 kg of bike to lug around. This wasn't a concern of the German's at the time of its creation though. This bike was designed to chew up miles and they did exactly that without ever skipping a beat. That's because the Germans never lowered their standards… ever. So despite its performance shortcomings, the BMW R80 was a bulletproof reliable bike with bucketloads of untapped potential.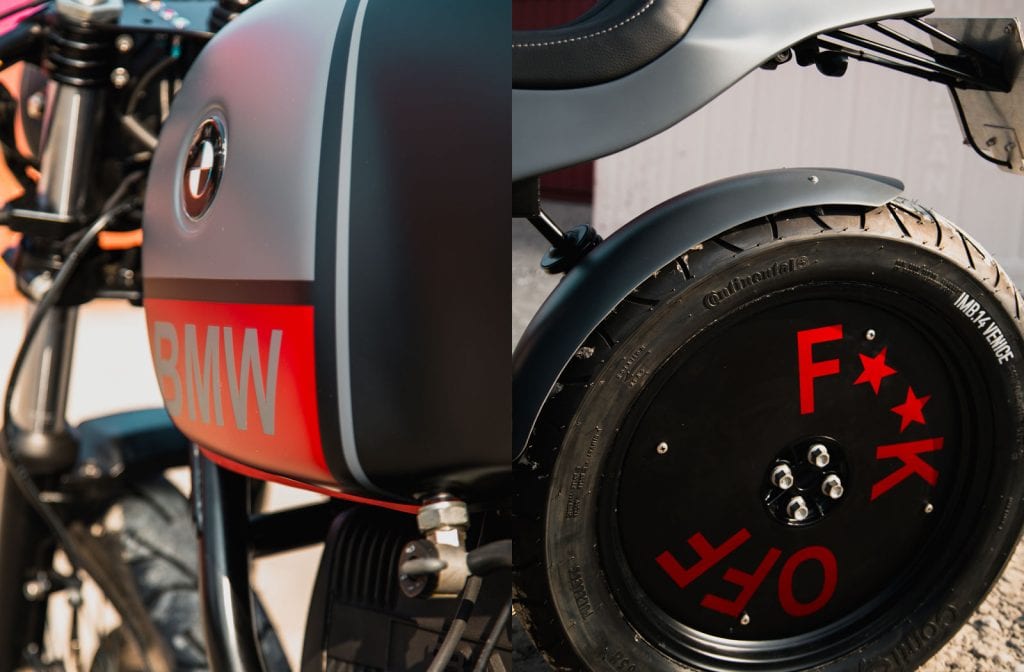 On a build like this, the usual approach would be to slap a 1000cc kit on the Boxer and enjoy the instant gains. Maurizio, however, wanted to extract as much potential as he could from the bike without going to such extremes. To do this he had to put the bike on a serious diet.
Maurizio began by dispensing with the R80's side panels, dense foam padded seat, the entire tail section and the subframe. This accounted for a decent dip in the bikes kerb weight, but he was far from done. Next, he stripped away the steel front fender, installing a brace to keep the fork in check. He then turned his attention to unsprung weight, replacing the snowflake cast wheels with lightweight excel rims laced to the original hubs. With all that weight gone the BMW was pulling harder than ever before. To give it an edge over a stock R80 though had the crew at Virex send him a set of handcrafted exhaust manifolds and a stubby silencer.
"I imagined how a vintage motorcycle could be projected into the future, without thoughts and futuristic lines. I tried to use simplicity and essence."
With the weight issue sorted Maurizio turned his attention to the bikes riding position and stance. Upright seating positions and cafe racers don't mix so the cruiser bars were swapped out for racier clip-ons. Since there was no longer anywhere to sit he then invested some time in fabricating an entirely aluminium subframe and his interpretation of a modern cafe racer tail section. To level out the bike's bone line the front end was shortened and rebuilt to prevent it from bottoming out.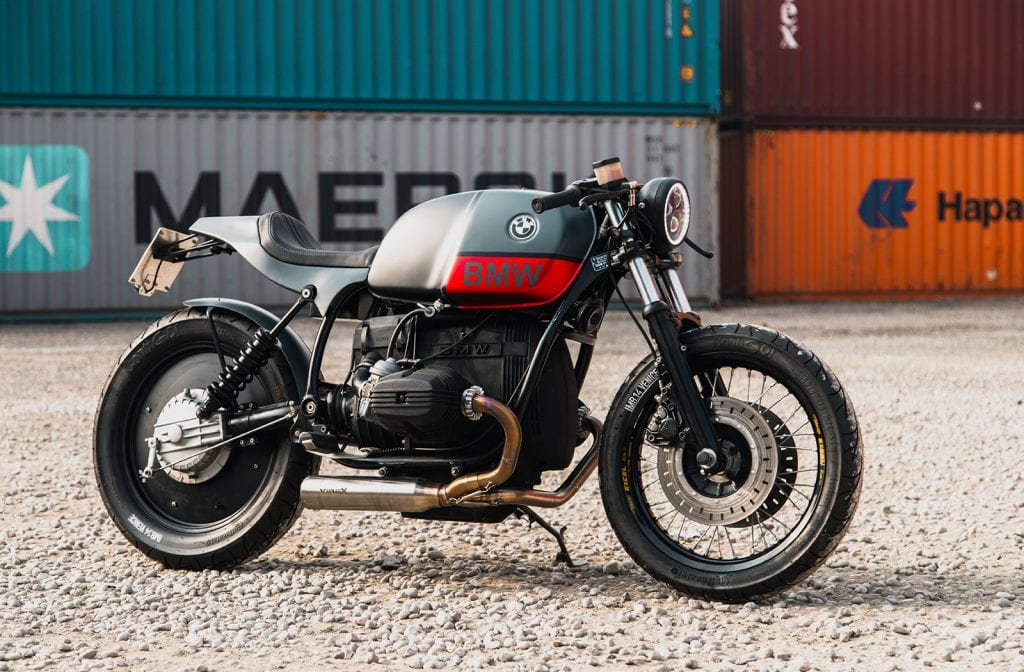 During the 1980s accessories on BMW motorbikes were boxier than their engines. This rang particularly true with the lighting. Chasing a balance of modern and classic styles Maurizio has swapped the plastic indicators with streamlined LED alternatives. The headlight and taillight are LED items too with the latter set neatly into the tail. Hanging from the rear you'll also find a handcrafted license plate holder and to help keep things clean there's a custom fender covering the rear wheel.
Finished in satin black and bold blood-red livery, Maurizio's BMW R80 Mono looks mean as hell. Of course, the bold statement on the rear wheel only makes matters worse. But this BMW cafe racer isn't about being aggressive or threatening. "The phrase F**K OFF is dedicated to this crazy and uncertain year that is also economically upsetting our custom market," says Maurizio. "But it will never be so strong as to annihilate our passion."