The 'Harton CR1200' uses a traditional cafe racer design approach. A beefy engine transplanted into a top-performing frame. It is a motorcycle built to perform as well as it looks. Nicknamed the 'Black Knight' this is the 6th Harton build from Gianluca and his team at Stile Italiano and he's proud to say it's their best one yet.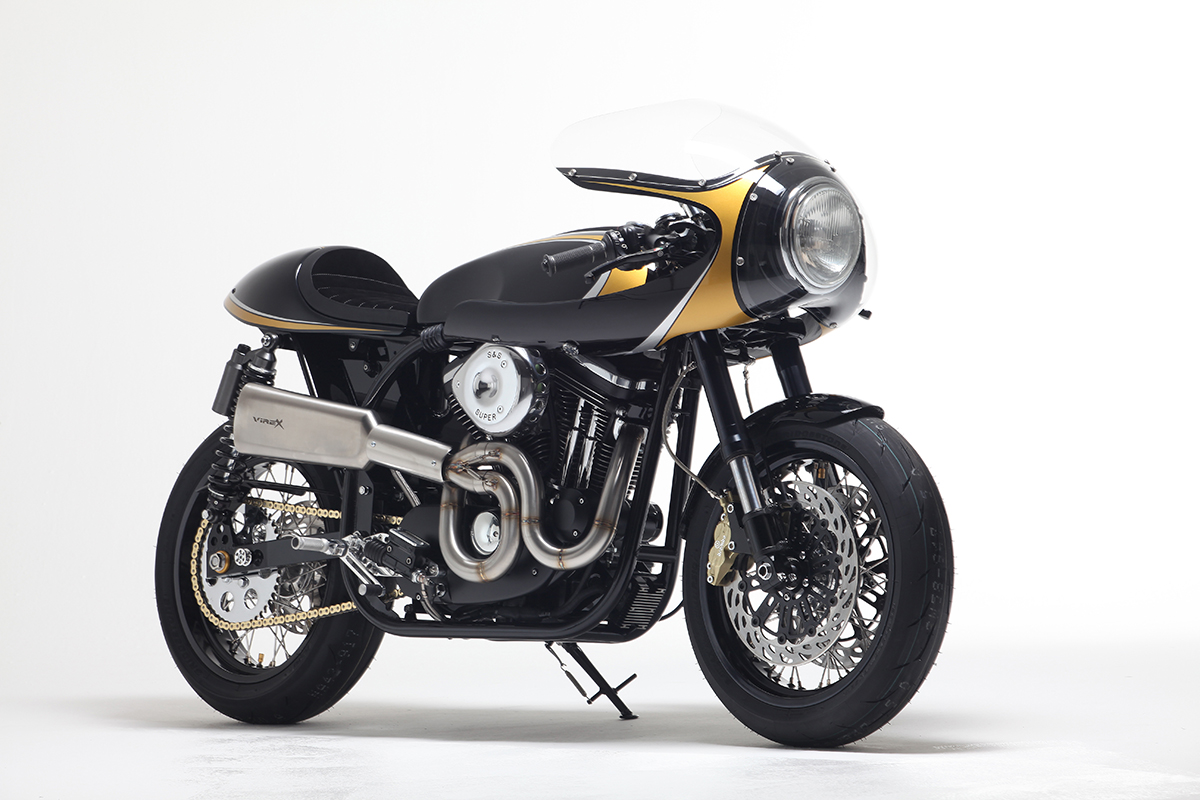 By definition, a Harton cafe racer blends the best bits from a Harley-Davidson with the best bits from a Norton to create a better performing bike. In this case, the Harley half of the build consists of a torquey, 1200cc v-twin engine with double spark firing, a Dyna ignition, Mikuni 42mm carb and a one of a kind Virex exhaust system.
The Norton half is, of course, the bike's frame. The frame in question is a reproduction of the manufacturer's legendary wide line featherbed that has been mildly modified to accept the Harley v-twin. An engine and frame do not maketh a complete motorcycle so Stile Italiano pulled together more performance-focused parts to complete the build. For suspension, they nominated the front end from a Ducati Sport Classic, anodised in black. At the rear, a pair of Bitubo racing shocks. The custom laced wheels are both 17 inches and have been wrapped in modern sport rubber for plenty of grip. Then for brakes, they went with Brembo callipers front and rear that bite down on ventilated discs.
Like its brother the Guzzi CR950, the Black Knight wears a black, silver and gold paint scheme polished to a deep mirror finish.