Based on a 2015 MV Agusta Dragster 800RR, the more aggressive version of the Brutale, this project saw Roland Sands and his RSD team transform the street fighter into a classic MV inspired modern cafe racer.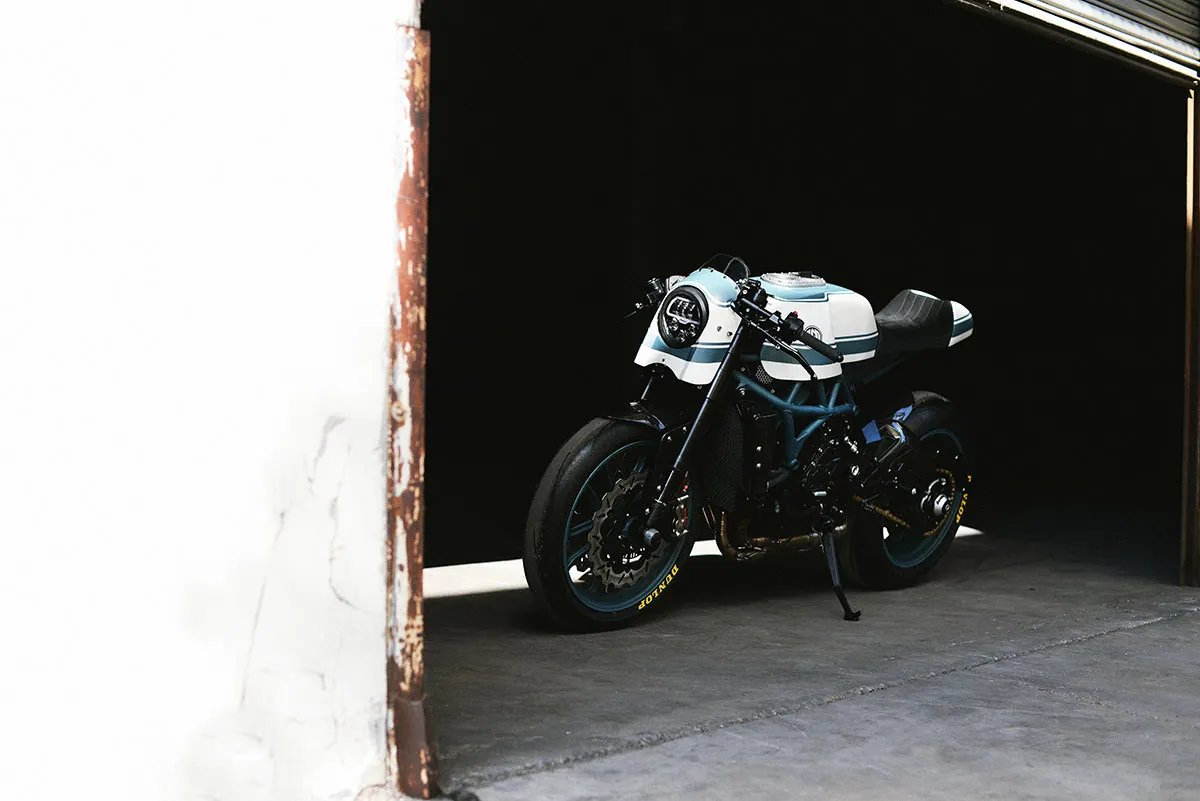 This MV Agusta Dragster project came to RSD as a commissioned build from a repeat customer. The brief contained nothing more than the request to make it into a cafe racer giving the RSD team complete creative freedom. As a result, the Streetfighter styled Dragster has been transformed into their interpretation of a modernized version of a classic MV race bike.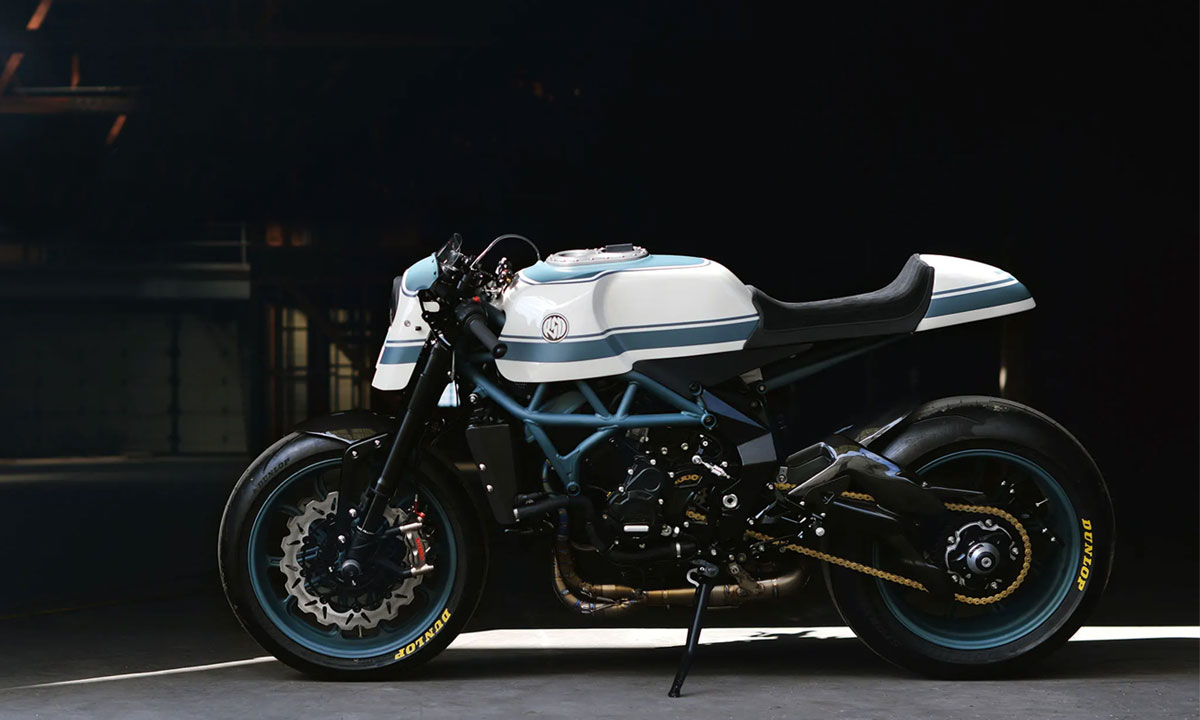 The RSD Dragster RR features a long list of chassis and bodywork modifications all performed using aluminium to keep the weight down. Most impressive are the bespoke wheels machined from solid alloy blocks and the bike's new bone line that tilts slightly forward for a more aggressive stance.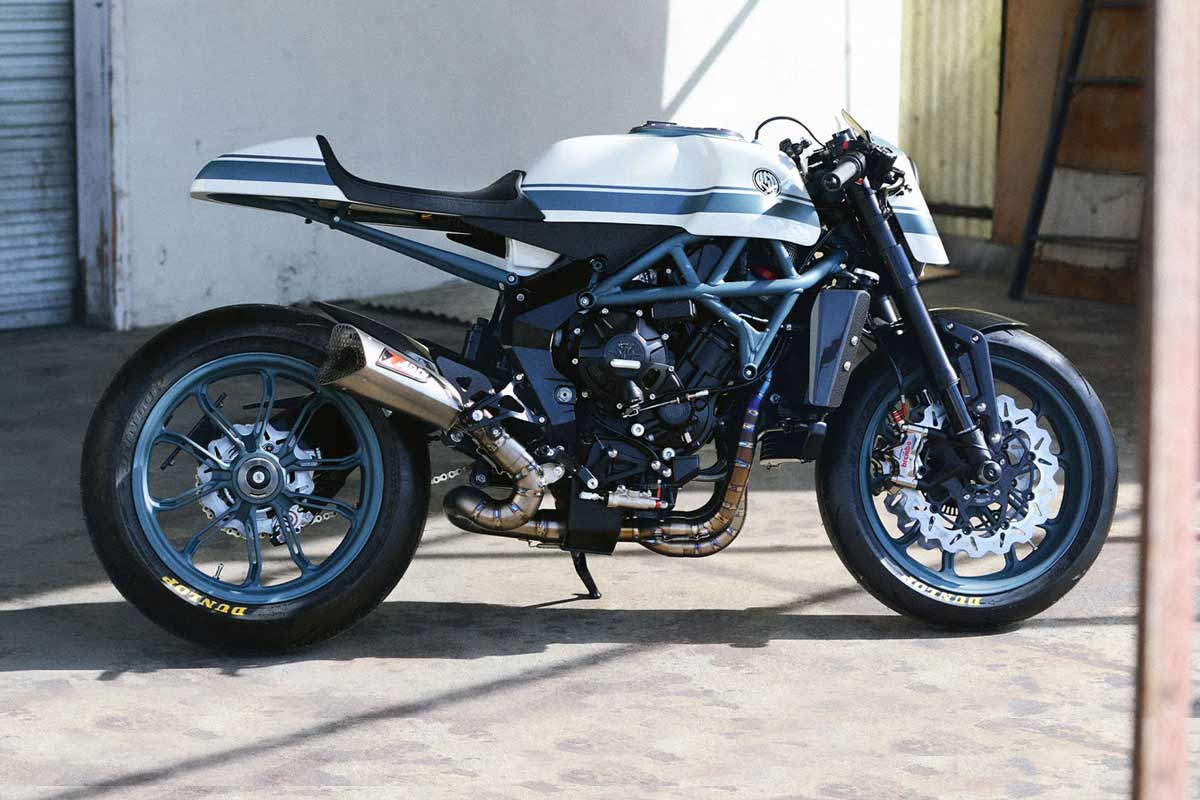 Roland Sands earned his stripes out on the race track so it goes without saying the bikes rolling out of his workshop are built to perform. Along with the extensive visual tweaks RSD hopped up the Dragster RR's performance by completely rebuilding the suspension, upgrading the brakes and fitting a custom Zard exhaust system.
Photo Credit: Jose Gallina