Located in Spain, Tamarit specializes in meticulously handcrafting custom motorcycles that are all based on the twin-cylinder models found in Triumph's 'Modern Classics' range. One remarkable example from their collection is the Tamarit Emerald, which, as described by its creator, is distinguished by its unique green color reminiscent of the precious stone.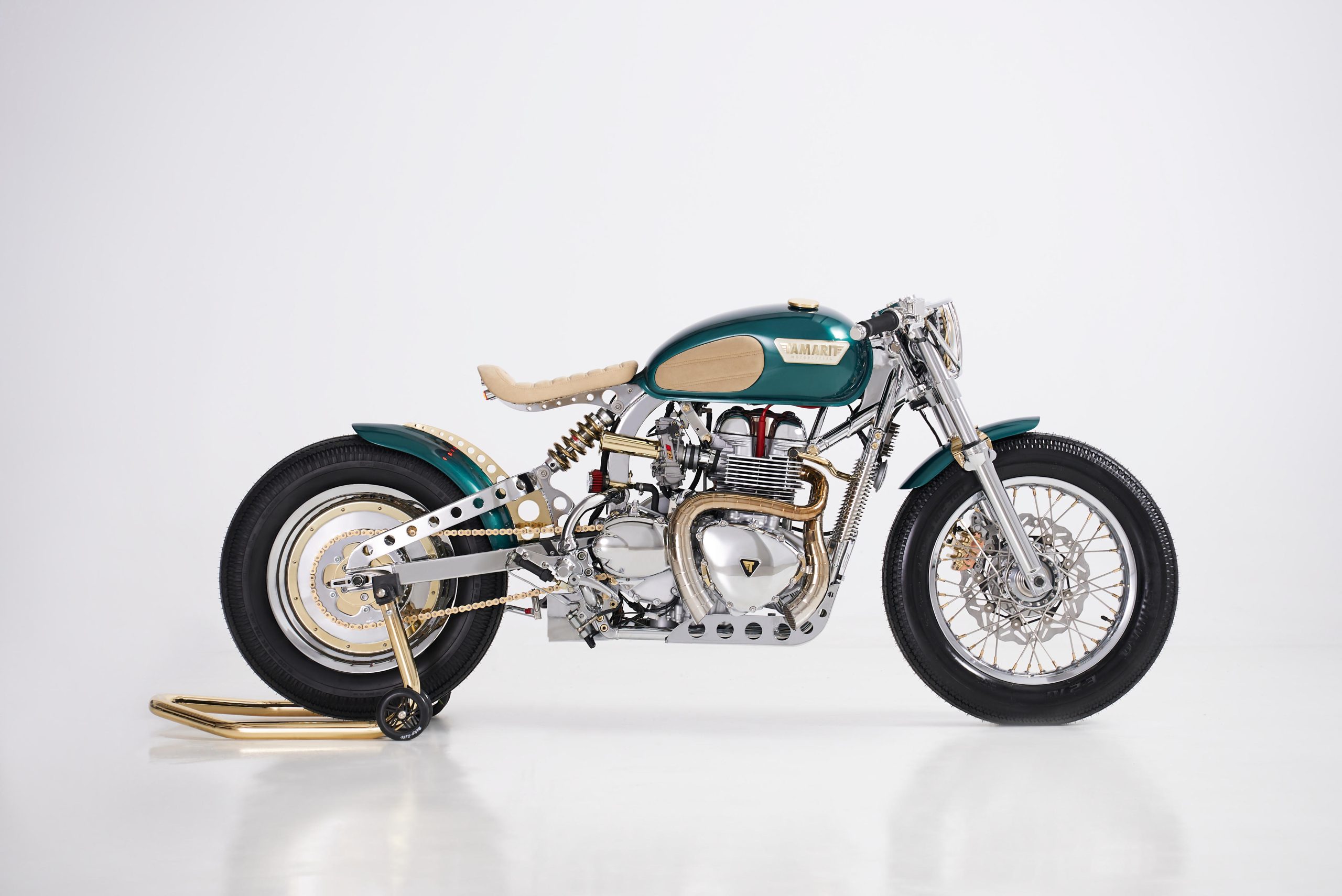 The creation of this masterpiece involved a team of approximately 11 skilled professionals who dedicated over 650 hours of work. The project required an extensive inventory of components, each one carefully designed from scratch.
The comprehensive modifications performed on the Tamarit Emerald included disassembling and enhancing the original 900cc engine. This involved incorporating oversized pistons and replacing the stock fuel injection with a Keihin carburetor induction system.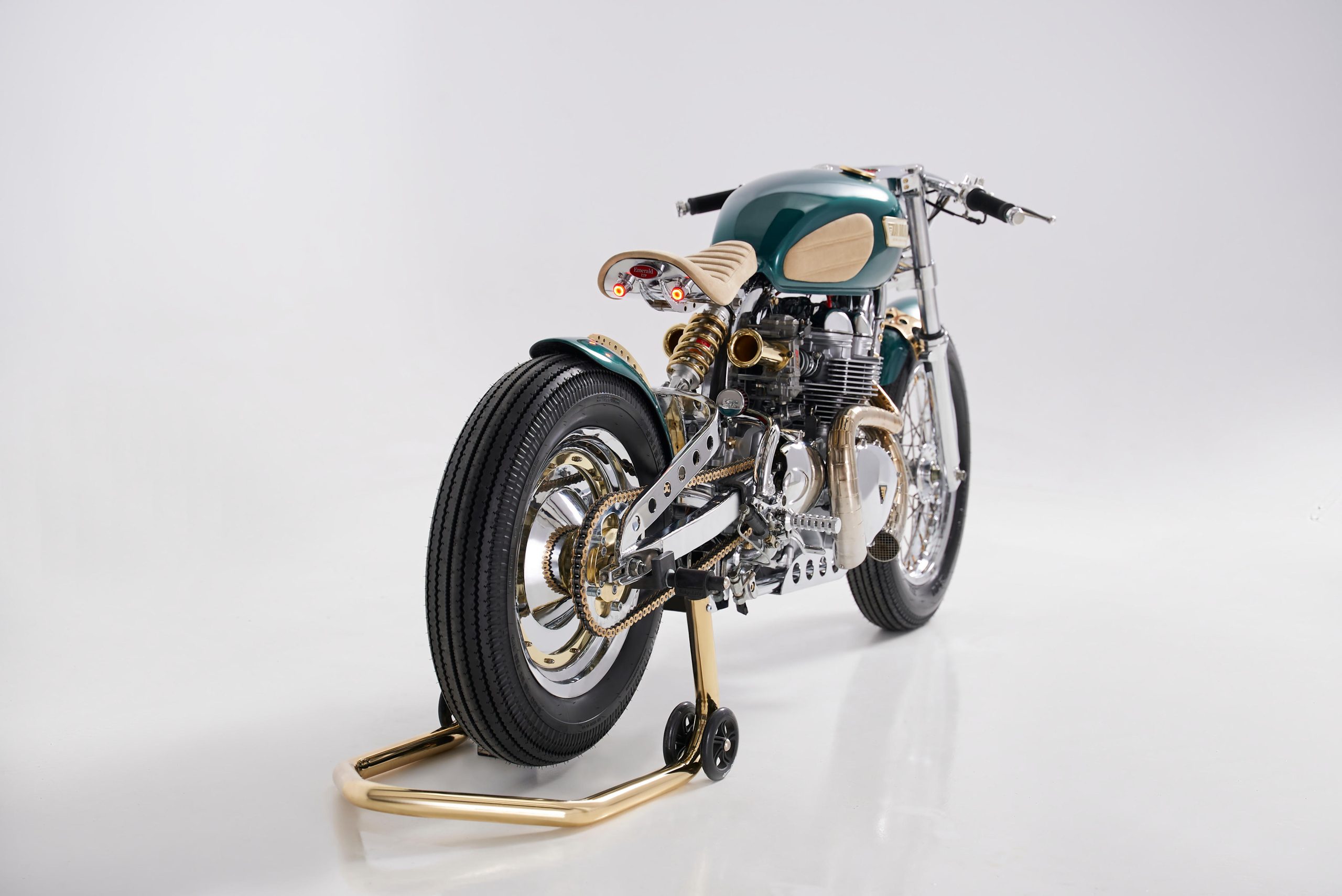 Remarkably, nearly every element on this motorcycle, aside from the Triumph engine and transmission, has been either custom-made or sourced from specifically chosen suppliers. This includes the frame, suspension, brakes, and numerous other components. The generous use of chromium plating ensures that the Tamarit Emerald will effortlessly catch the eye in any gathering or setting.
Source: Bonhams