Upcycle Garage designed and built two cafe racers, and this custom BMW motorcycle is one of them. It was originally a 1982 R100RS with twin rear shocks, but has since undergone significant modifications. The frame is now powder coated, and a custom mono-shock swingarm has been added, along with a solo seat.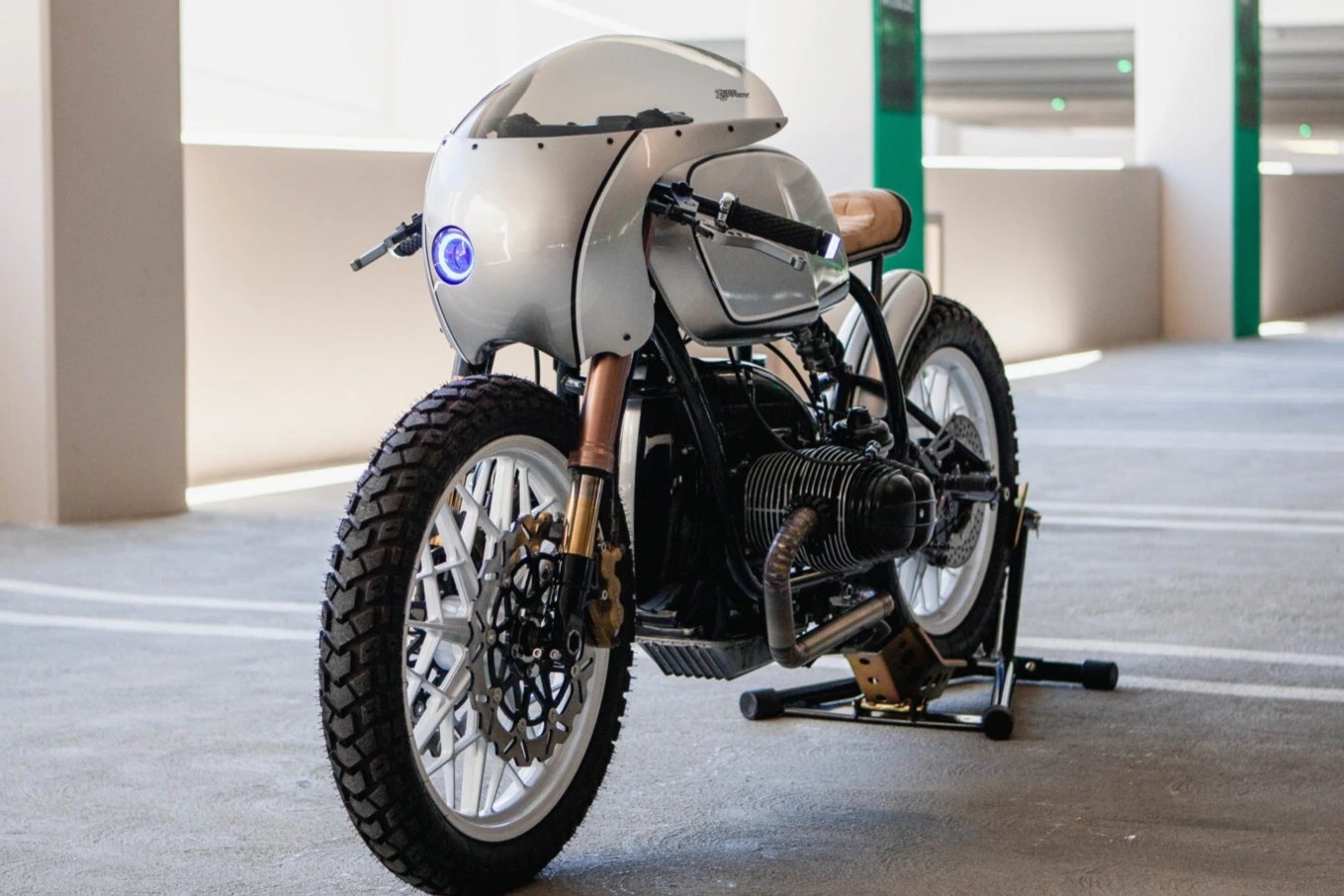 The bike boasts several other features, including a quarter fairing in the R90S style, which replaces the large factory RS unit. LED lights have been incorporated into the seat and handlebar ends, and a digital fuse panel, switches, and mini display from motogadget are also included.
To achieve the bike's stunning appearance, the fuel tank's BMW roundels were removed before being refinished in two-tone silver metallic with black and white pinstripes. AirTech Streamlining supplied the fiberglass quarter fairing, which has been adapted to fit a single headlight. The solo seat is trimmed in light brown suede, and integrated LED indicators and brake lights are recessed below.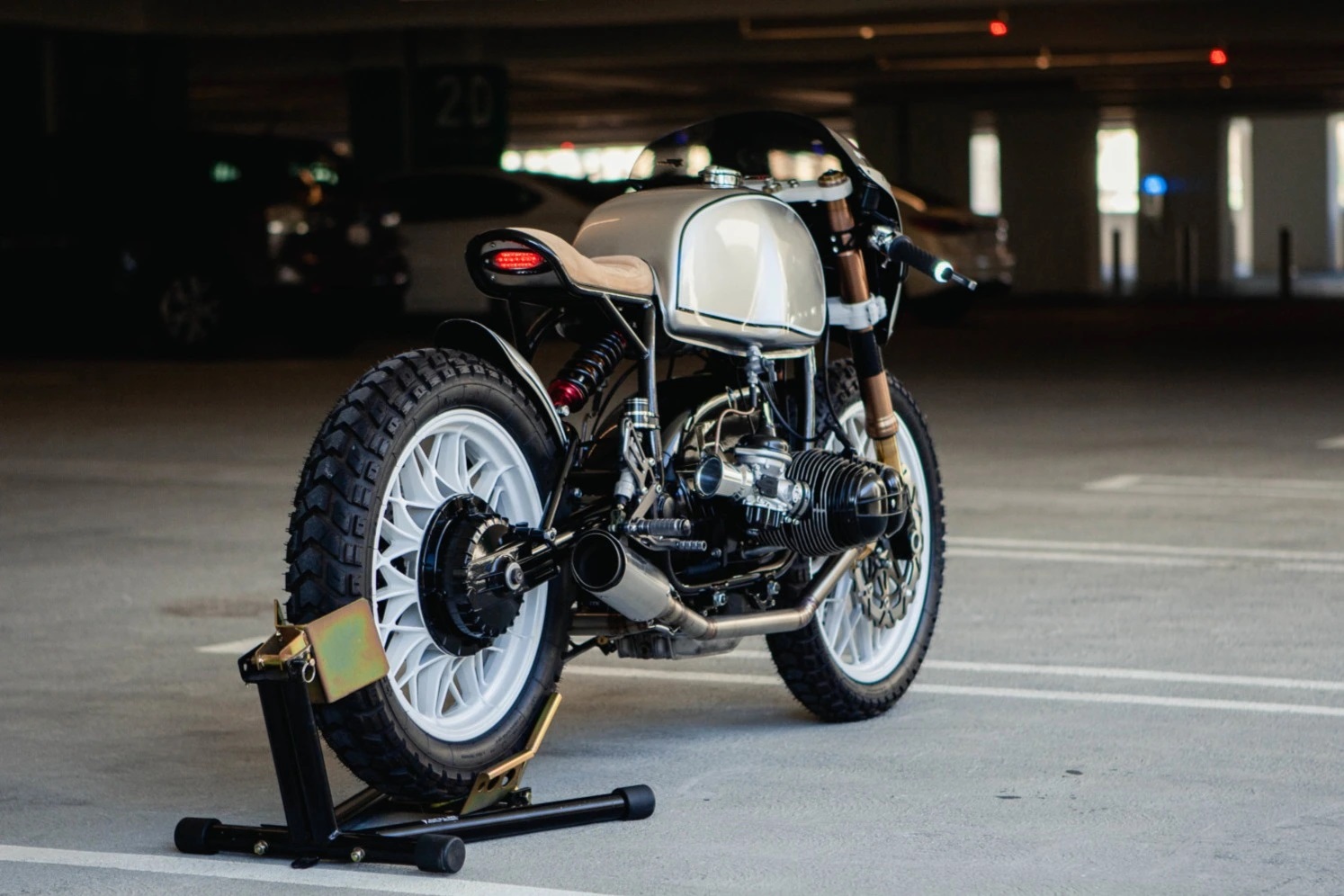 The bike's suspension system includes triple trees, inverted forks, and six-piston brake calipers from a 2002 Suzuki GSX-R1000, paired with a factory R100 "snowflake" wheel wearing 320mm Kawasaki ZX-12R brake rotors. It also features clip-on handlebars fitted with Motone hand controls and LED bar-end turn indicators.
Induction for the 980cc opposed-twin engine is through a pair of Bing carburetors equipped with velocity stacks. The low-mount, 2-into-1 stainless exhaust system was fabricated by Upcycle Garage, and a streamlined cover from BMW-Bayer replaces the factory top cover and airbox. The engine and gearbox cases have been painted gloss black, and power is routed through a five-speed gearbox and enclosed driveshaft.
Source: Bring A Trailer