The TNT Cafe Racer 1130 isn't your average Cafe Racer. There's pretty much no classic styling and if it wasn't for the big sticker proclaiming "Cafe Racer" on the side fairings you wouldn't even consider it to be one. So what is it about this bike that made them give it that name?
Well, style-wise you'll find a set of low clip-on handlebars with Cafe signature style bar end mirrors. The frame has been highlighted with a deep metallic wine red and the gold body panels create brilliant visual highlights….maybe a bit too bold for your typical Cafe Racer but this ain't no typical bike.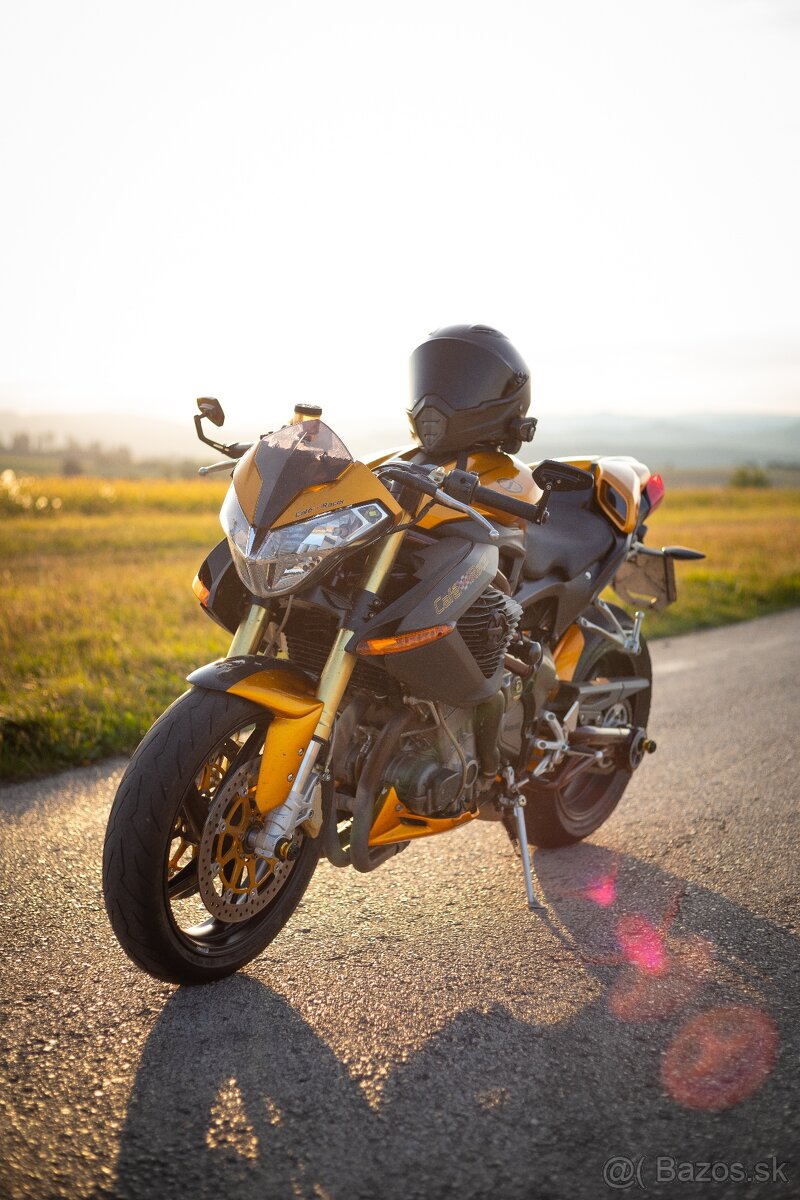 Beyond these points, you're not going to find much more in the way of classic Cafe styling. The bikes ride is totally customisable with fully adjustable front forks and rear shocks and even has an electric footpeg control system (just in case one of your legs is longer than the other).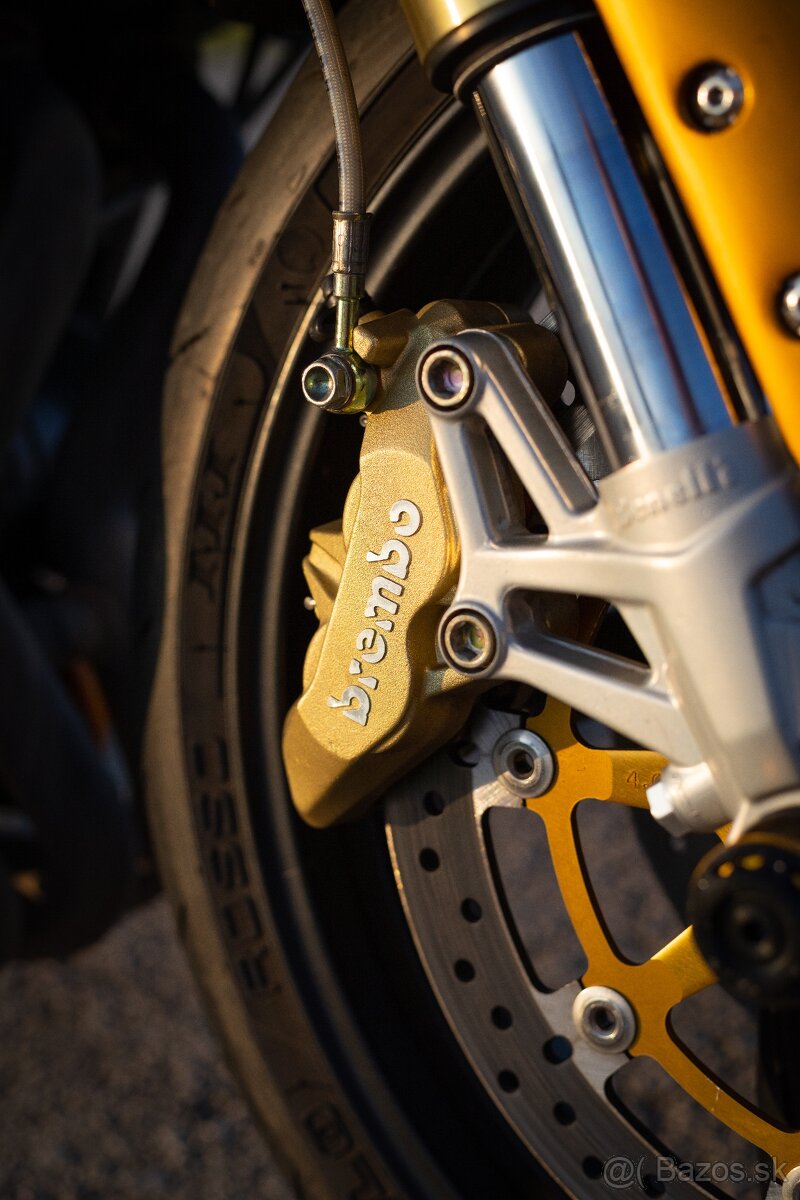 The rims are made of forged aluminium alloy and the body features several carbon fibre components to reduce the bikes overall weight (199kg). Breaking is optimised by a high-performance Brembo system to slow you down when the 101kw, 4 strokes, 3 cylinder, 1130cc engine starts to get the better of your rational side and the little "windscreen" on the front supplies you with enormous amounts of "aerodynamic protection".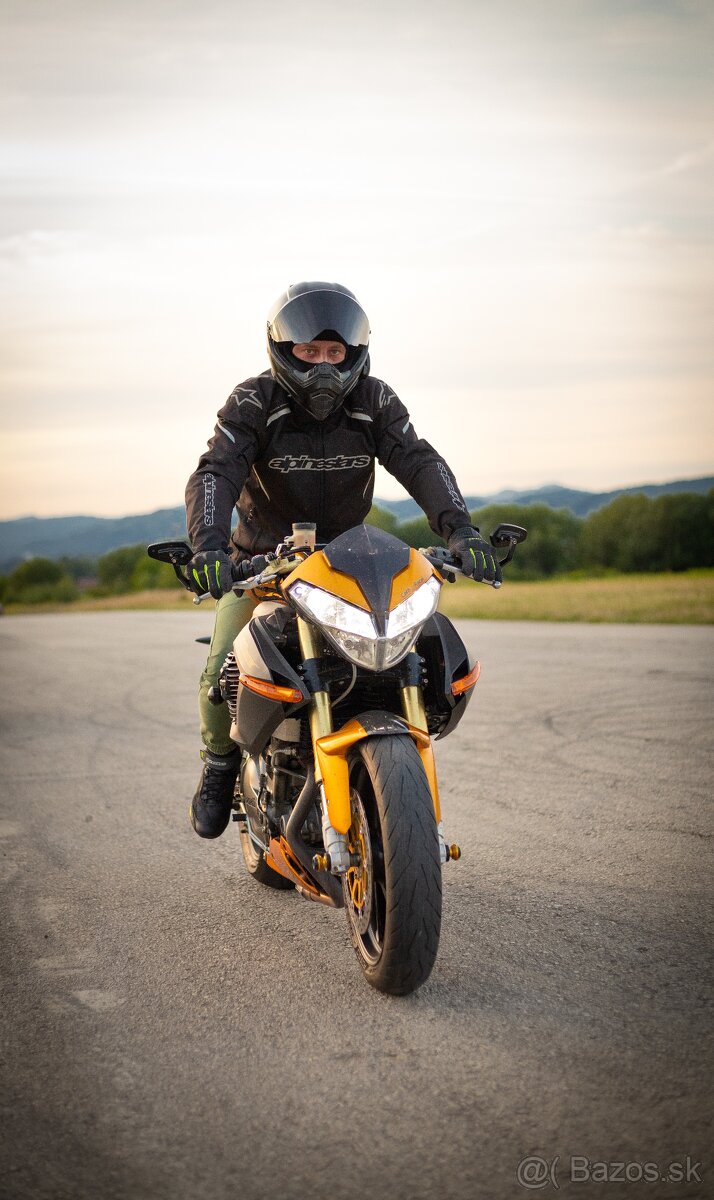 The Benelli TNT Cafe Racer 1130 is a bike based more on the spirit of the Cafe Racer and has been designed to give you the ride experience that the rockers in the '50s toiled to achieve as well as still functioning as a fully efficient everyday commuter. It may not be everyone's kettle of fish but it definitely has its place in the modern Cafe Racer market.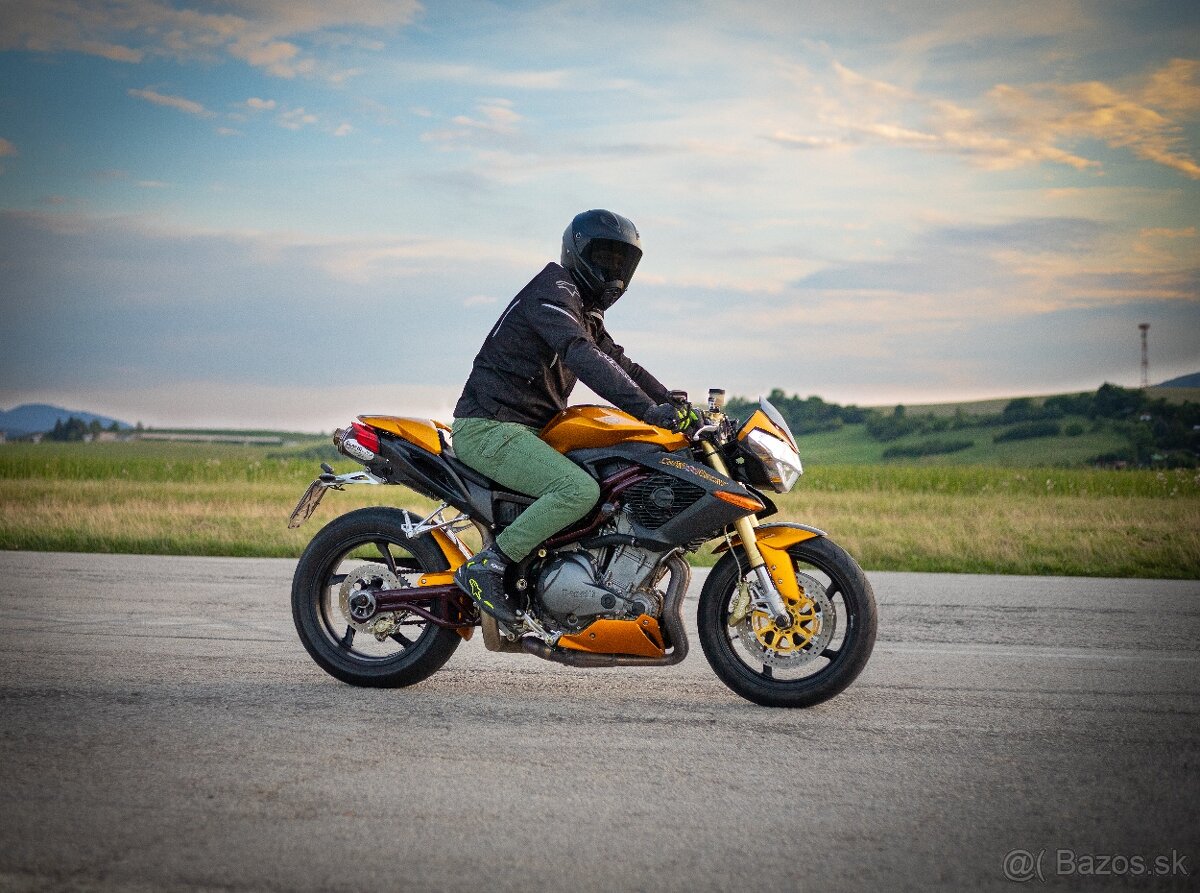 Photo Source: @Bazos.sk