The Ducati Scrambler 800 Café Racer strikes a perfect balance between style and function, a rare feat in the motorcycle world. While the overall shape of the Café Racer remains unchanged, the matte silver finish with three-tone blue stripes and electric-blue frame make for a stunning look.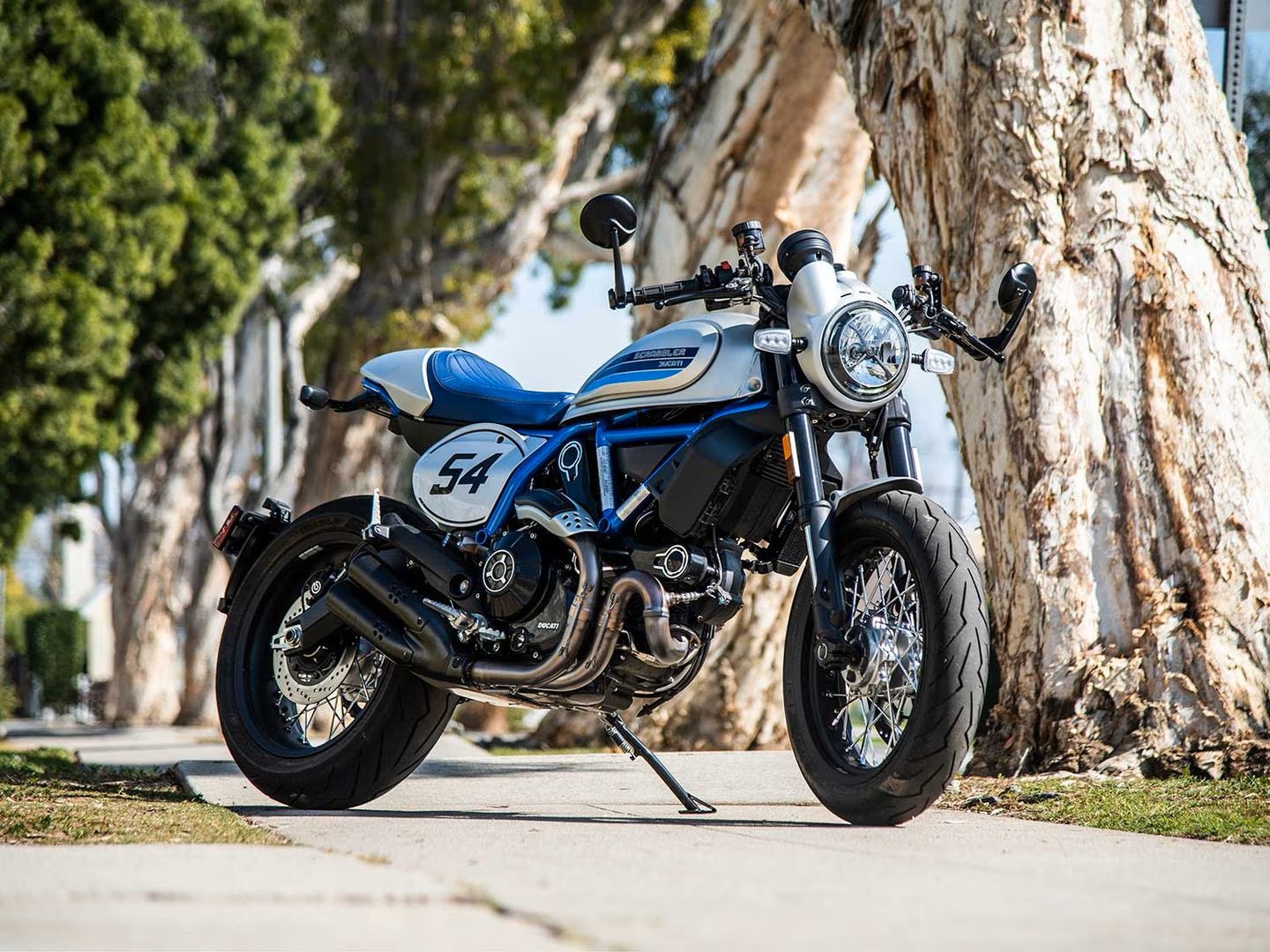 Beyond the flashy paint and sleek wheels, the bike boasts a number of refinements. LED indicators and a hydraulic clutch operated by a stylish Brembo master cylinder have been added. The updated clocks now feature a gear indicator and fuel gauge, based on feedback from previous owners.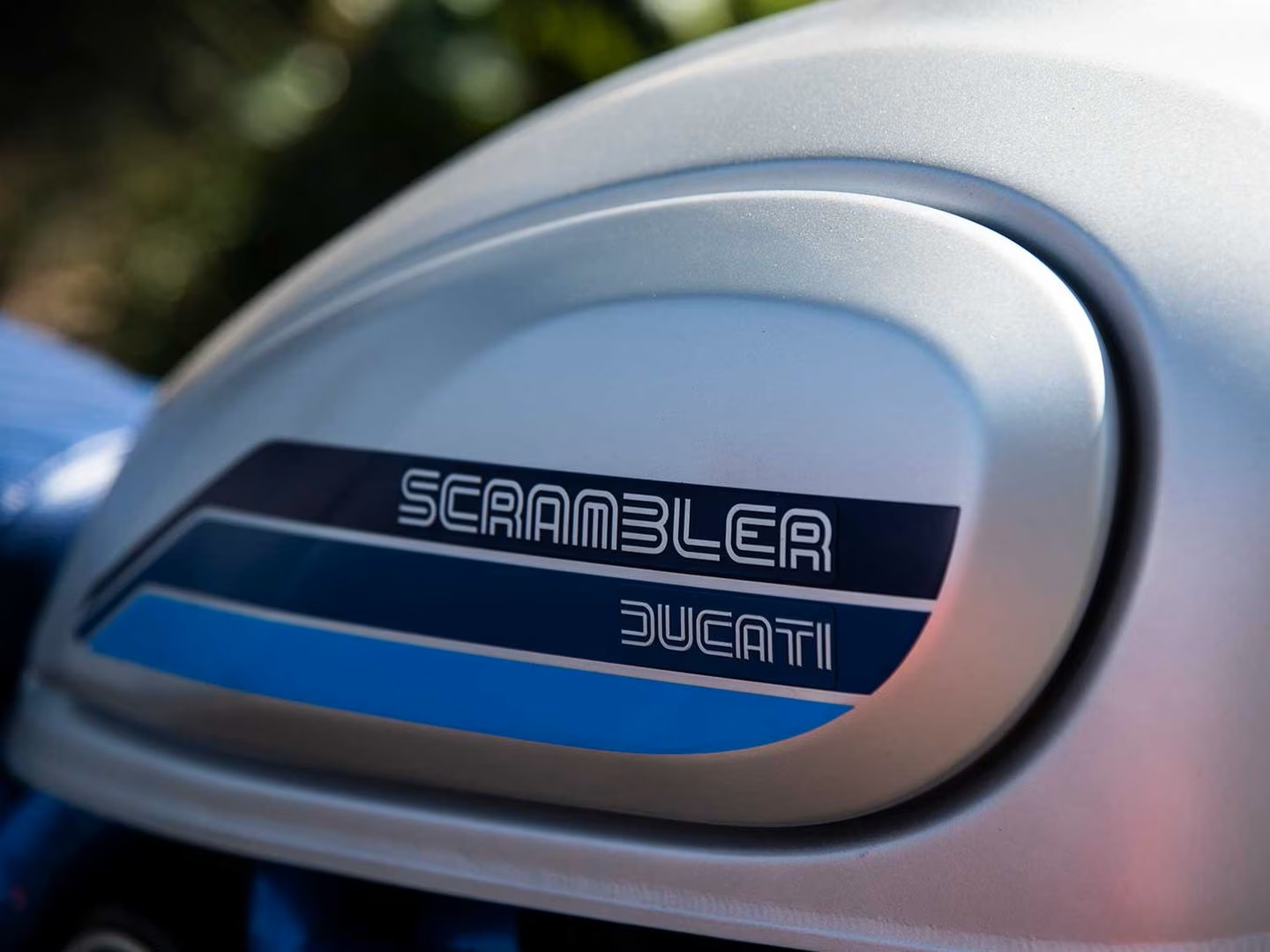 With the same power and torque as other 800s, the bike accelerates smoothly rather than with explosive force. Its 75 horsepower may not be overwhelming, but the Café Racer's performance is still exciting, especially considering its weight of 196kg.
Photo Source: Motorcyclist Magazine