The Yamaha XV920 'Double Shot' is a prime example of Yamaha's timeless cruising motorcycle, skillfully transformed and rebuilt in the popular cafe racer style.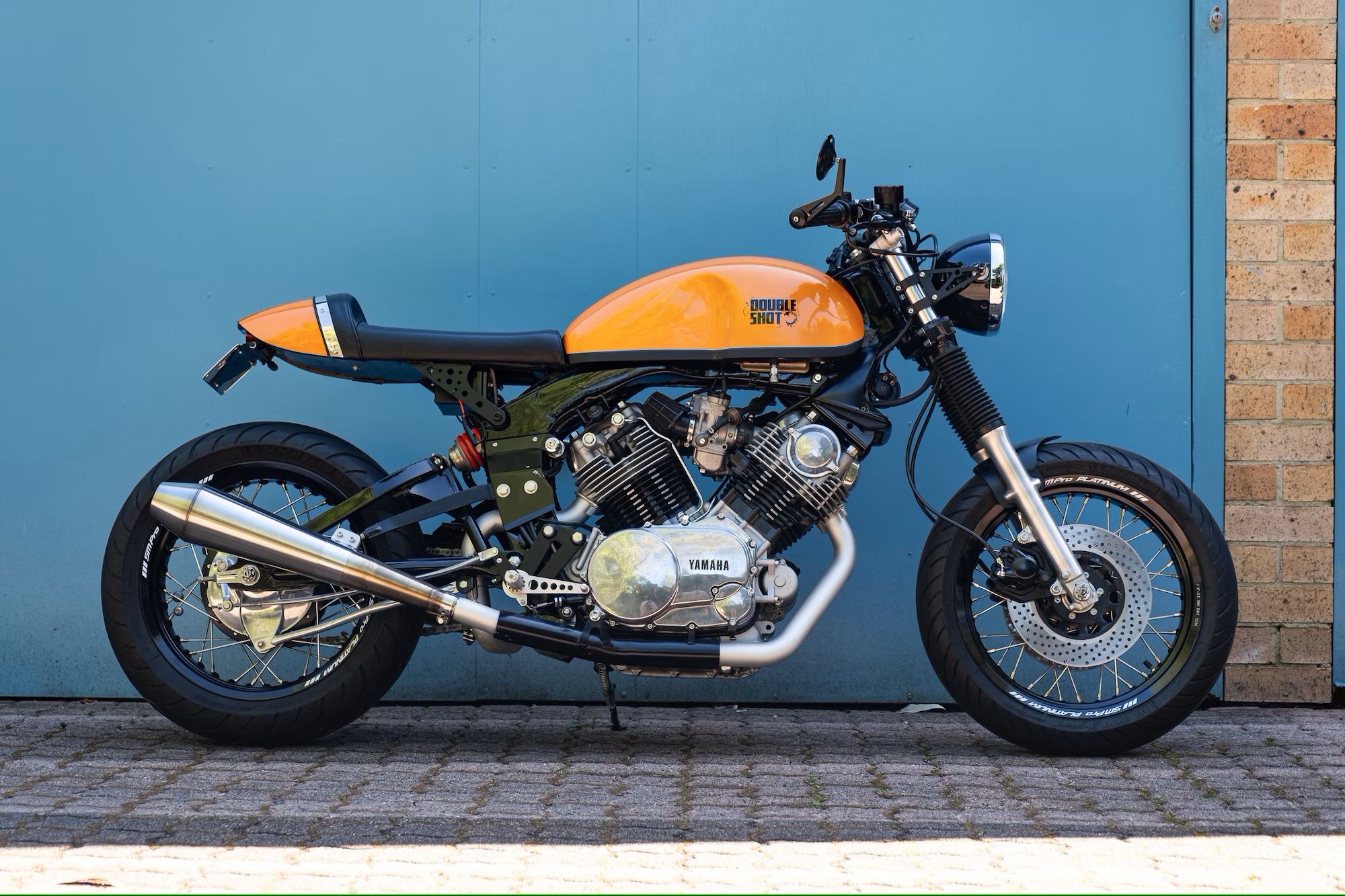 This customized XV920 boasts a replica 1950s Benelli tank, featuring a lower edge specifically designed to align parallel with the ground, along with an upgraded fuel cap for added convenience. The two-piece frame and the area surrounding the steering head have been expertly reshaped, allowing the tank to sit approximately 30mm lower. The original air inlets have been replaced, and now the frame houses the majority of the wiring loom and electrical components.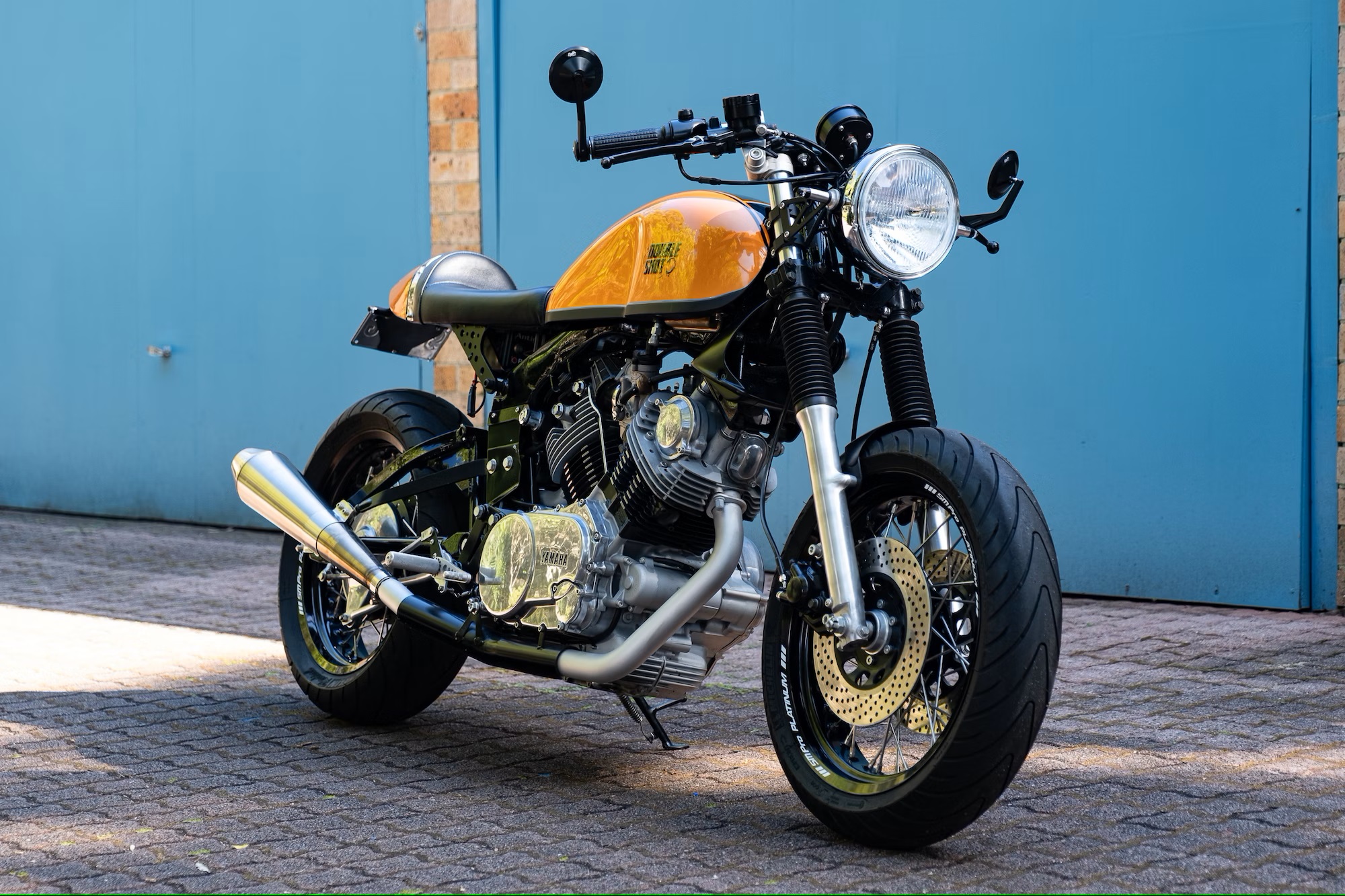 To enhance performance, the original Hitachi carburettors have been swapped out for 36mm Dellorto units. This necessitated the shortening and reprofiling of the inlet tubes, as well as adjustments to the manifolds, tank, and frame to accommodate the changes. The Hageman subframe has been readjusted, and an undertray has been installed to optimize the cafe racer-style rear end, providing space for additional electrical components and a loom connector.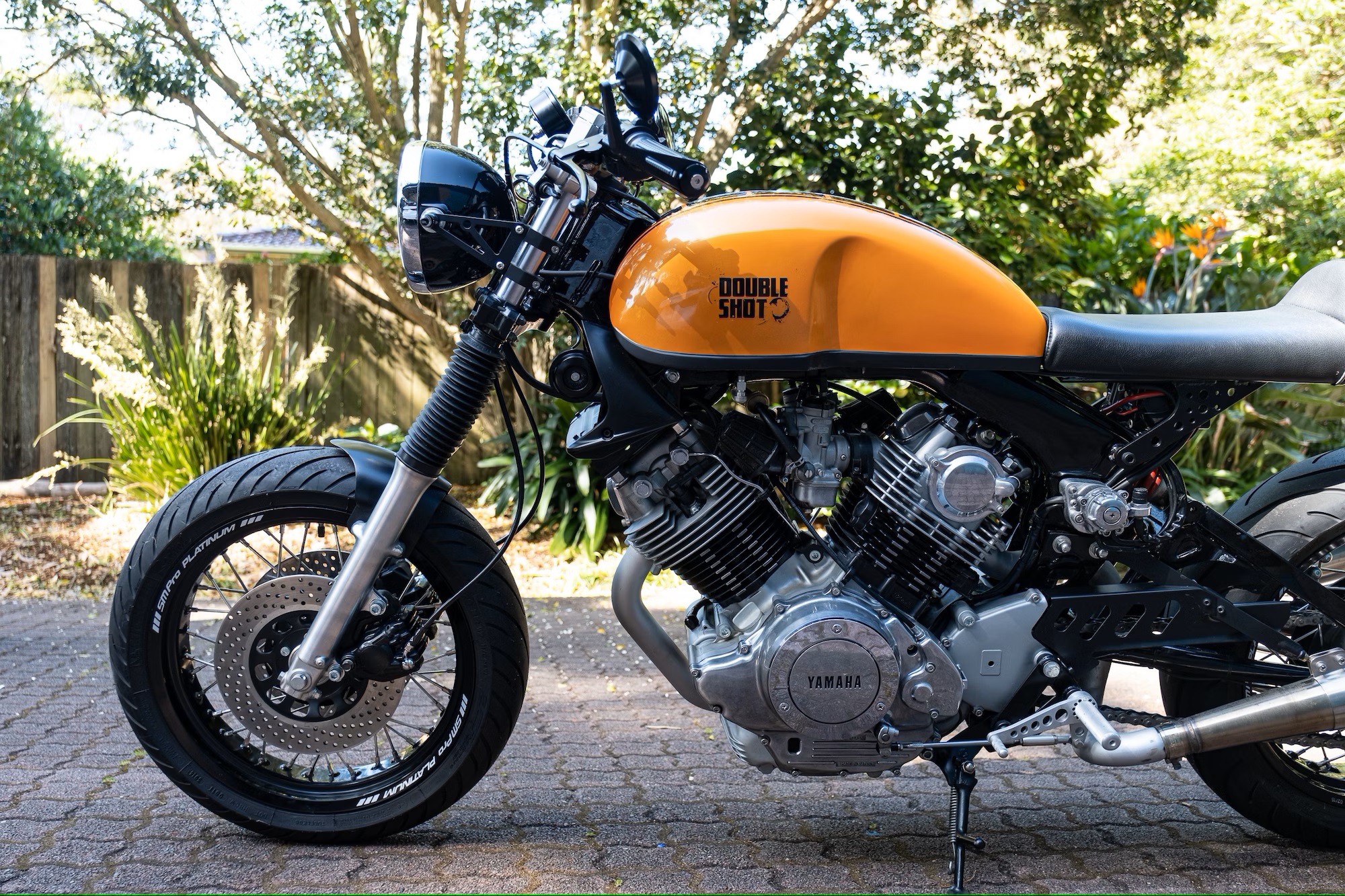 In line with its cafe racer aesthetics, the bike features clip-on handlebars, a dual exhaust system, machined XS650 hubs, and 17-inch SM Pro Platinum wheels with SS spokes. These wheels have been anodized black and equipped with Michelin Pilot Sport II tires for optimal performance. A small handcrafted front guard, a reshaped nose profile, and new rearsets contribute to the overall look.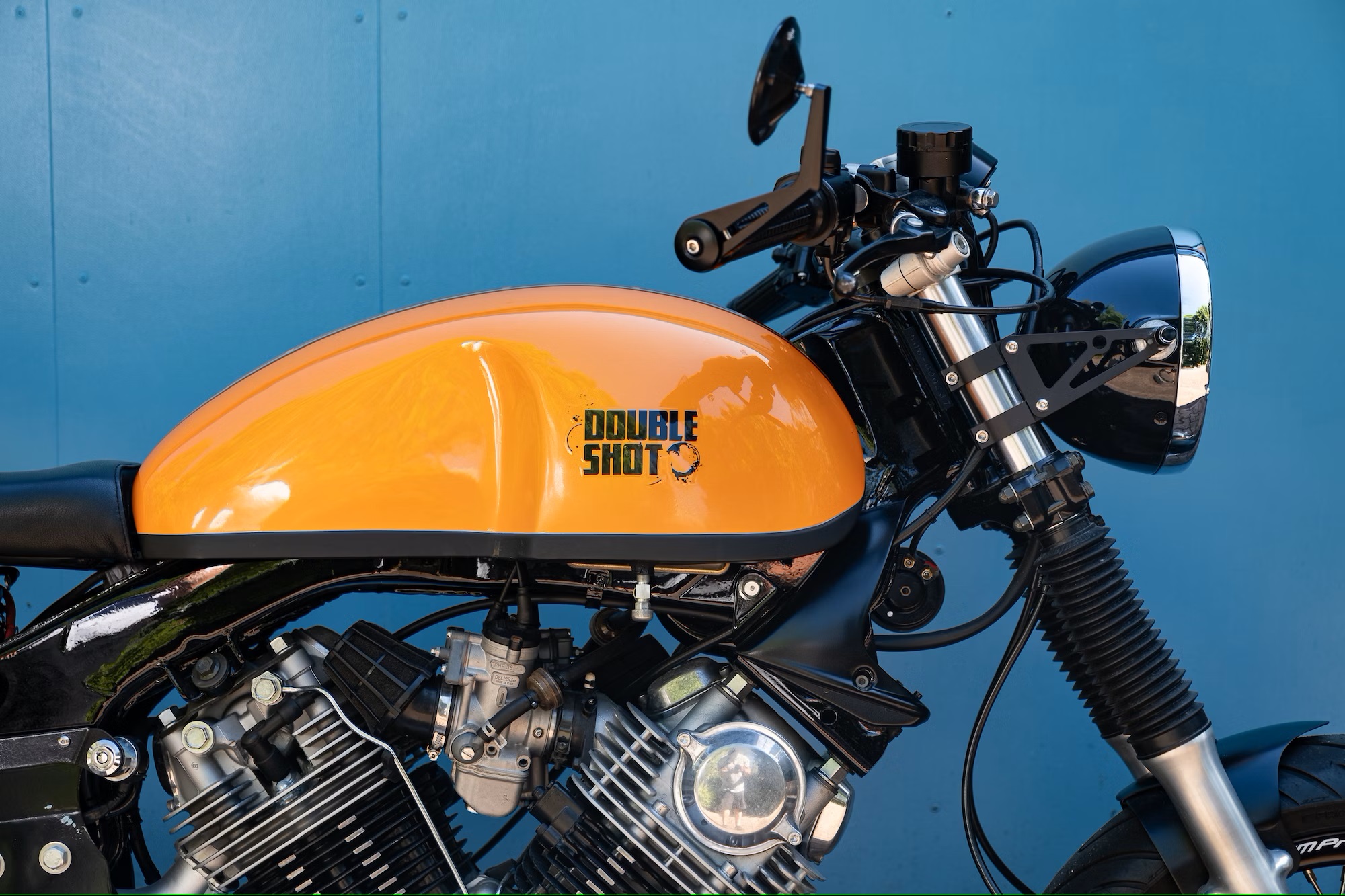 The exhaust system has been expanded from 35mm to 45mm in width and outfitted with hand-spun SS twin reverse cone mufflers. These are secured by springs and slip joints, providing a distinct sound and visual appeal. The bike's color scheme reportedly consists of a Lamborghini shade of orange, complemented by black fuel tank decals and 'Double Shot' emblems.
Powering the motorcycle is a 920cc air-cooled V-twin engine, paired with a five-speed gearbox, delivering a dynamic riding experience.
Source: Collecting Cars