The XLCR is the ultimate factory café racer, distinguished by its intimidating black appearance. It was the brainchild of Willie G Davidson who was inspired by the three major global custom motorcycle trends of the 1970s: choppers, street trackers, and café racers.
Willie G Davidson managed to create a café racer prototype by combining a flat-track style tank and seat with a small fairing and low handlebars. With approval from AMF (American Machine and Foundry), who owned Harley Davidson at the time, the 1977 XLCR was produced, making it the fastest model in Harley-Davidson's lineup and the company's first motorcycle with a triple Kelsey-Hayes disc-brake system.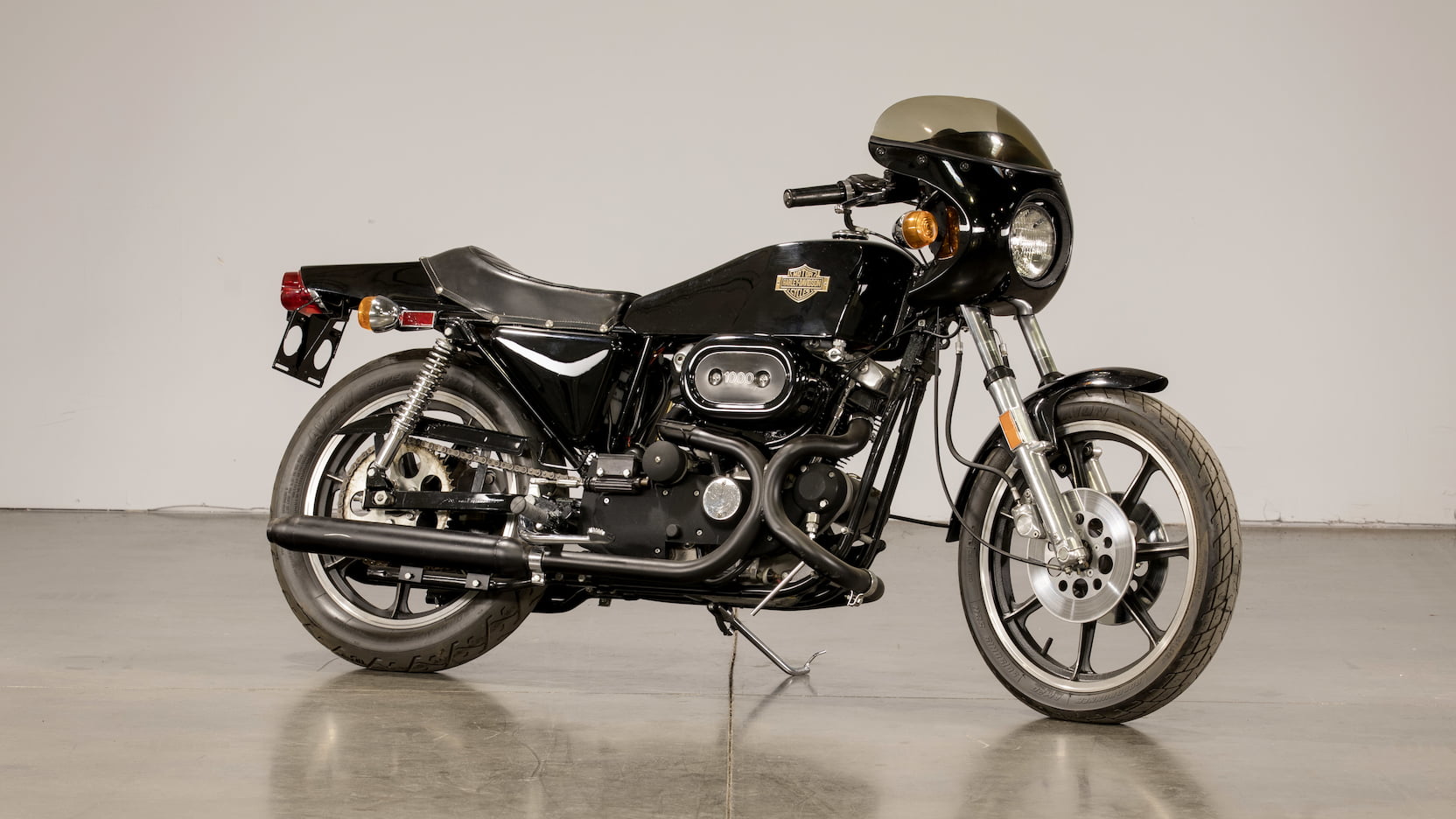 The XLCR's styling was more aggressive than any Italian or British café racer, making it an instant classic and a macho sports motorcycle.
Source: Mecum Auctions